By Todd Burgreen –
This is the golden age for enhancing established firearms beyond what was originally thought possible only a few years back. ARs, AKs, GLOCKS and 1911s are not the only firearms I am referencing. Even the standard bolt-action rifle is getting a makeover in terms of performance and appearance. This is in large part due to the rise of CNC machines and other cutting-edge manufacturing techniques. The Bergara Premier Approach bolt-action rifle featured in the article is an excellent case in point.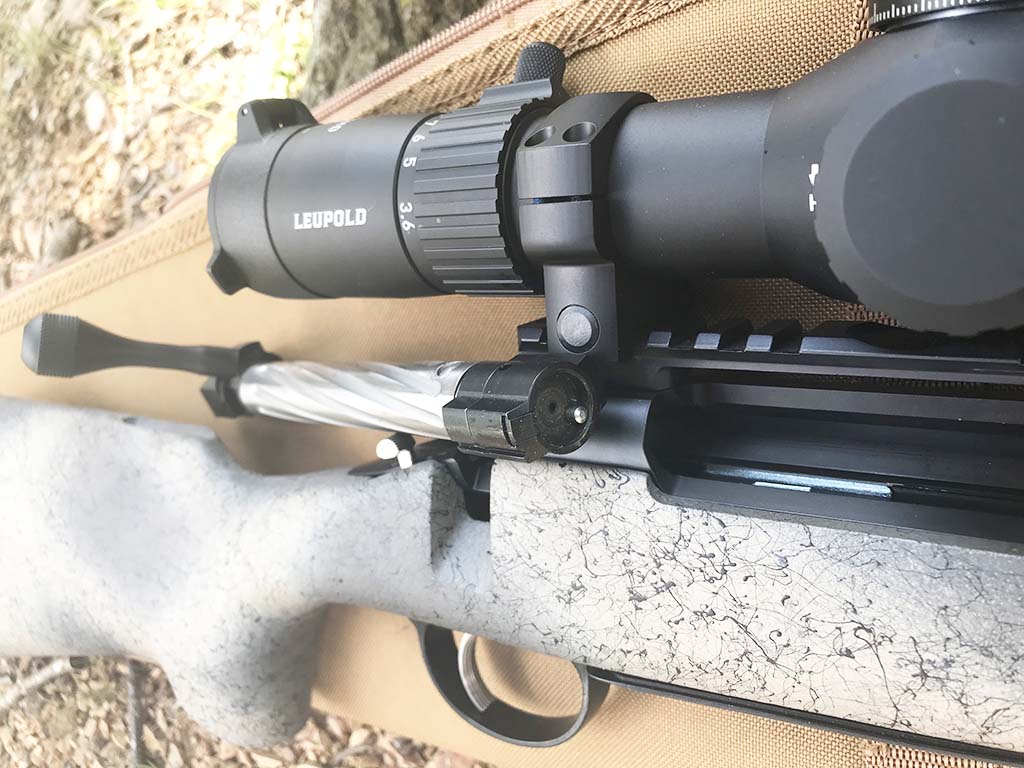 Bergara is part of Blackpowder Products, Inc. (BPI, Inc.) which also controls CVA, Dead Air Suppressors, PowerBelt Bullets, Quake accessories and DuraSight Sighting Systems scope rings. BPI is in turn owned by the Spanish firm Dikar; however, it is important to point out that BPI is based in Georgia with its focus being the American market. Its various products are conceived and made here in the United States for the American consumer. For years, BPI had been producing barrels and other components for other well-respected entities when the inspiration hit on producing its own firearms. Bergara quickly evolved into a noteworthy force in the U.S. This was due to easily discernable, quality production techniques backed up by performance in the field. Also, a full gamut of product lines from entry level to custom satisfies most customer niches.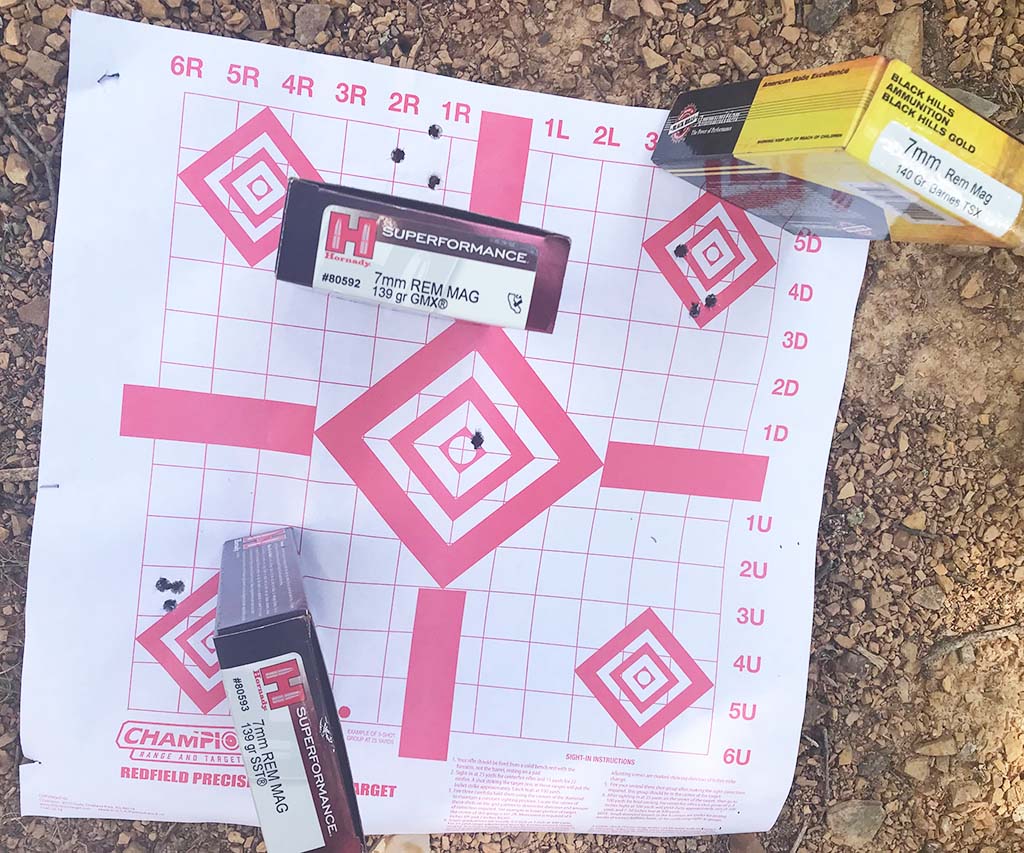 Bergara's strength lies in its in-house-manufactured barrels and actions. The Premier Approach 7mm Magnum featured in this article is an ideal vehicle to explore this. The Bergara Premier Approach action shares the Remington 700's footprint. The Premier Approach action features spiral fluting to minimize binding even when dirty, and a floating bolt head ensures perfect alignment to the receiver. The Premier Approach also features a cone-shaped bolt nose for smooth feeding of the cartridge and a spring-loaded sliding plate extractor located in the front of the lower locking lug. The one-piece bolt body is stainless steel with a pad at the rear to accept the threaded-in bolt handle. The bolt head, the non-rotating gas shield, the bolt handle and bolt shroud are fully nitrided for extreme durability, as well as its self-lubricating properties.
A two-position safety is part of the TriggerTech trigger assembly in the Bergara Premier Approach rifle. This allows the bolt handle not to lock in the closed position, which in turn allows the rifle to be unloaded while in the safe position. The 2020 Premier Approach comes with a hinged floor plate versus detachable magazine found in previous Approach models. This decision was made to maximize the ergonomics of the Grayboe fiberglass stock. How many times afield do you carry your rifle with hand under the action? A lot—thus, the change.
Shilen's Techniques
Bergara is especially proud of its barrels. The in-house barrel production gives Bergara a competitive advantage compared to other brands in terms of accuracy and cost control. In 2003, BPI approached its parent company Dikar with the idea of taking advantage of renowned, high-quality Spanish steel to produce barrels. An important part of this plan was the involvement of Ed Shilen as a consultant in the process. Shilen's barrels have won 13 world records, and he is an inductee into the Benchrest Hall of Fame. Bergara wanted to create custom quality barrels at production prices. Shilen helped Bergara develop manufacturing techniques that would make this possible versus the tedious hands-on procedures commonly associated with custom barrels. When the Bergara barrel factory was set up, it purchased state-of-the-art, computerized machinery and robotics that were superior to its business competitors that were still utilizing WWII-era machinery. Shilen's techniques combined with the new machinery produces custom quality barrels at a price point benefitting from the larger production runs.
Each Premier Approach barrel starts with quality inspection for straightness (.004 tolerance), then it is deep-hole drilled, followed by a proprietary, accuracy-enhancing honing process to remove tool marks leaving a mirror-like finish, then a carbide button-rifling process with groove deviation less than .0002 inch is applied, and finally a high-temperature heating process realigns the steel molecules ensuring that the barrel is free from any stress after the button-rifling process.

The Premier Approach 7mm Magnum features a 24-inch, 1:9.5 twist #5.5 profile stainless steel barrel. An Omni muzzle brake is attached via 5/8×24 threads. The barrel receives a graphite black Cerakote finish. The Bergara barrel and action are coupled with a Grayboe stock at Bergara's U.S. facility in Lawrenceville, GA. The Premier Approach features a distinctive-looking fiberglass/carbon fiber, epoxy resin stock with internal pillar bedding with the barrel free-floated in the stock. The hand-painted Grayboe stock is a "Monte Carlo" style. The raised, tapered comb allows for a good cheekweld with mounted optic. This aids in handling recoil by preventing a "slap" of the face that is more typical of the jaw welds found on a lot of rifles when scopes are used. Comfortable shooting translates into accurate shooting. The full palm swell fits nicely in your hand and allows you settle into your rifle. The Grayboe stock's forend flares out for use with bag rests, packs or bipods. The stock is fitted with a recoil pad. The Premier Approach rifle includes integrated QD flush-cup sling mounts in the forend and buttstock for use with quick-detach slings.
Material advantages mean nothing if the people creating the rifles are not qualified to do so. Bergara first began with a small line of custom rifles and one top-notch craftsman, the former Production Chief and Chief Instructor for the United States Marine Corps Precision Weapons Section (Dan Hanus). As Bergara rapidly expanded, fellow Marines from the Precision Weapon Section were added to the team. Today, many of these Marines and methods instilled several years back still form the core of the Bergara production staff.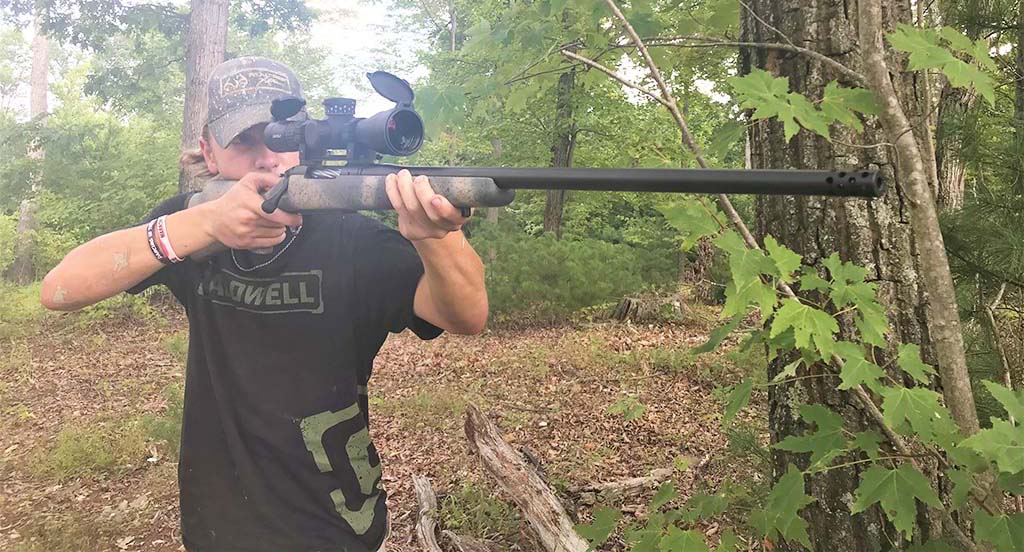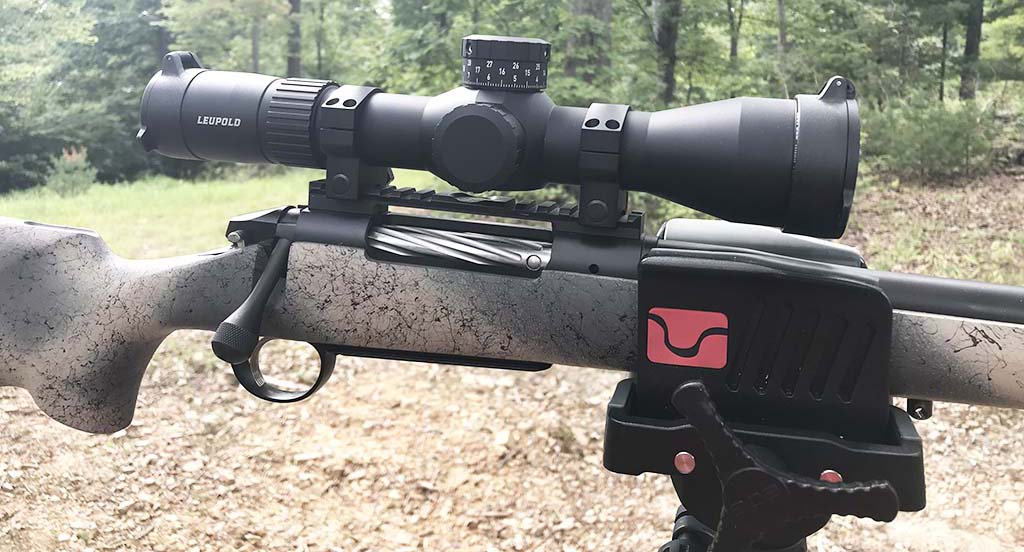 Customization
Bergara Premier Approach rifles are truly custom affairs, not just a marketing ploy. Bergara literature is very clear on this. For example, the barrels, which were previously inspected at the Bergara factory, are re-inspected and hand-lapped. The centerline of the bore, after the barrel is screwed into the receiver, must be true to within .0002-inch. The action is pillar-bedded in a compound called Marine Tex, which is impervious to chemical breakdown and has almost zero shrinkage over time. Before the action is glued in, the components are dry-fit until they match perfectly. Chambering is done by hand, and the reamer pilots are individually ground for each barrel. Bergara does not use a standard pilot. Threading is done by hand, and each action is hand-lapped to the barrel to ensure proper lockup-thread engagement. There is zero crush factor (lug setback) in the action.
Readers may be surprised by the cartridge choice for the Premier Approach rifle in this article, especially considering an ongoing craze for anything starting in 6.5mm. The 7mm Magnum has been getting it done since 1962. The 7mm Magnum has a following around the world including Europe, Africa, and Australia.
Scope Selection
This author did not want to put an anchor on the Picatinny rail installed on the receiver from the factory; yet still wanted magnification range to take advantage of an accurate rifle such as the Bergara Premier Approach. We are talking about true multipurpose roles: stalking game while maintaining long-range punch across a clearing or field. An important part of the accuracy equation is a quality optic to go along with cartridge and rifle. A Leupold Mark 5HD 3.6-18x44mm was chosen.
Let us get into the details of what distinguishes the Mark 5HD from other optics. First off, the size and weight of the 35mm tubed Mark 5HD 3.6-18x44mm stands out in a positive way. The Mark 5HD 3.6-18x44mm weighs in at 26 ounces. This is 20 ounces lighter than many competitors' offerings with the same features. The Leupold Mark 5HD is just 12.6 inches long. The 35mm maintube of the 3.6x18x44mm is constructed with 6061-T6 aluminum. Numerous reticle designs are available within the Mark 5HD product lineup, including illuminated options. An H59 reticle was present in the 3.6-18x44mm for this article.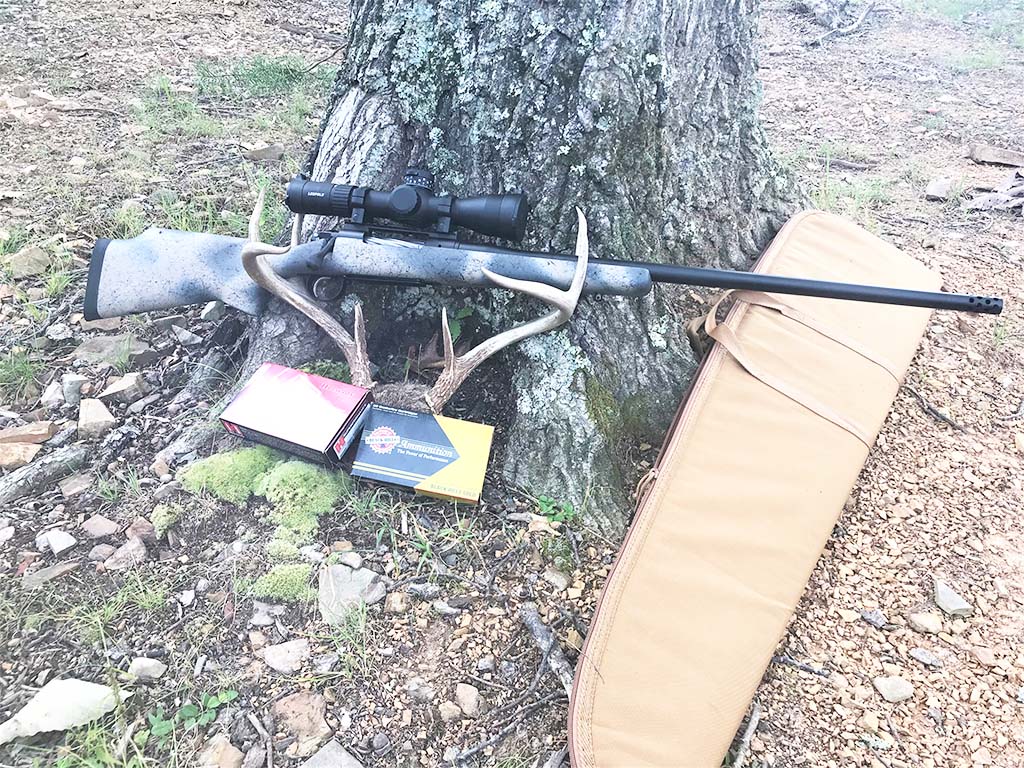 Optics are all about the glass quality. Leupold maximizes this with their Twilight Max HD process. Twilight Max HD combines exceptional light transmission and glare management to provide vivid, bright and high-contrast images in all conditions—lowlight as well as high glare. Leupold consulted with elite military personnel and professional shooters when initially considering creating a new optic that eventually evolved into the Mark 5HD. All insisted on ruggedness to bear the brunt of abuse afield—high-level optical contrast, increased internal reticle travel range and improved ergonomics for making magnification and sighting adjustments were high on the list as well and all in the most compact package possible. After much consideration from the in-house Leupold design engineer the Mark 5HD emerged. Thanks to its 35mm main tube and redesigned erector housing, the Mark 5HD has a generous industry-leading 120 MOA of internal adjustment available. The Leupold M5C3 ZeroLock™ turrets provide positive one-tenth MIL clicks, allowing very precise elevation and windage corrections for shooters.
Testing
Every Premier Approach rifle comes with an MOA accuracy guarantee. Bergara tests every Premier Approach rifle before it leaves the shop. Bergara includes the test target with the rifle indicating what ammo was used, so that a customer can either continue using that ammo or experiment with other brands. Black Hills Ammunition and Hornady ammunition was used in testing the Bergara Premier Approach. Black Hills Gold 140-grain, Barnes TSX, 154-grain Hornady SST and 139-grain Hornady GMX 7mm Magnum loads were used as well as Hornady 139-grain GMX and 162-grain SST. Velocities ranged from near 3,200 fps to low 2,900 fps. Velocities are based on firing three rounds of each type of ammunition across a Caldwell Ballistic chronograph. The 7mm Magnum is a flat-shooting, relatively light, recoiling round. For example, 1.5 inches high at 100 yards translates into a 200-yard zero and less than 6-inch drop at 300 yards. The Premier Approach lived up to the Bergara's MOA accuracy guarantee. Three rounds into ¾ inch at 100 yards was the norm; most of the time five rounds went into the ¾ inch. The Premier Approach is the type of rifle that leaves no doubt it can perform if the user does his/her job correctly.
After the benchwork at Echo Valley Training Center's (EVTC) Range #2, I performed a battery of field tests. This consisted of shooting prone off a bipod and/or pack at clay pigeons at 300 yards. I worked the bolt and acquired the next target as quickly as possible. The muzzle brake combined with the ergonomic stock and slick bolt proved potent. Other range work consisted of shooting 8-inch round steel poppers out to 650 yards on EVTC's Known Distance Range.
A rifle weighing 8 or so pounds chambered in a hard-hitting caliber and capable of sub-MOA accuracy cannot be ignored by any hunter who frequently stalks or still hunts no matter the terrain. What Bergara has created with the Premier Approach chambered in 7mm Magnum is a rifle/caliber combination capable of handling a multitude of hunting situations and quarry. In short, if you need a rifle to reach out and hammer something, the 7mm Magnum Bergara Premier Approach is a good place to start.
FOR MORE INFORMATION
bergara.online/us
black-hills.com
hornady.com
echovalleytraining.com
leupold.com
This article first appeared in Small Arms Review V25N3 (March 2021)