Reviewed by Dean Roxby
This book does a spectacular job of covering the many automatic cannon designs from the late 1800s up to current types. And as the title suggests, it also covers the ammunition associated with these designs.
This is the latest book from Anthony G. Williams, joining previous titles about aircraft guns, (The Flying Guns trilogy, now out of print), sub-machine guns, machine guns, and assault rifles (these three co-authored with Maxim Popenker), and Rapid Fire, an earlier version of the current Autocannon title.
Following the usual introduction, the book is broken down into four main parts, beginning with Part I: A Brief History of Automatic Cannon. This looks back as far as the 1880s for the Maxim designed Ordnance QF (Quick Firing) 1 Pounder, Mk 1, often called the Pom-Pom. Subjects covered include naval anti-aircraft guns, land-based AA, and aircraft-mounted cannon. These topics are arranged in chronological order, ending with modern systems like the naval CWIS (Close In Weapon System) and helicopter gunships.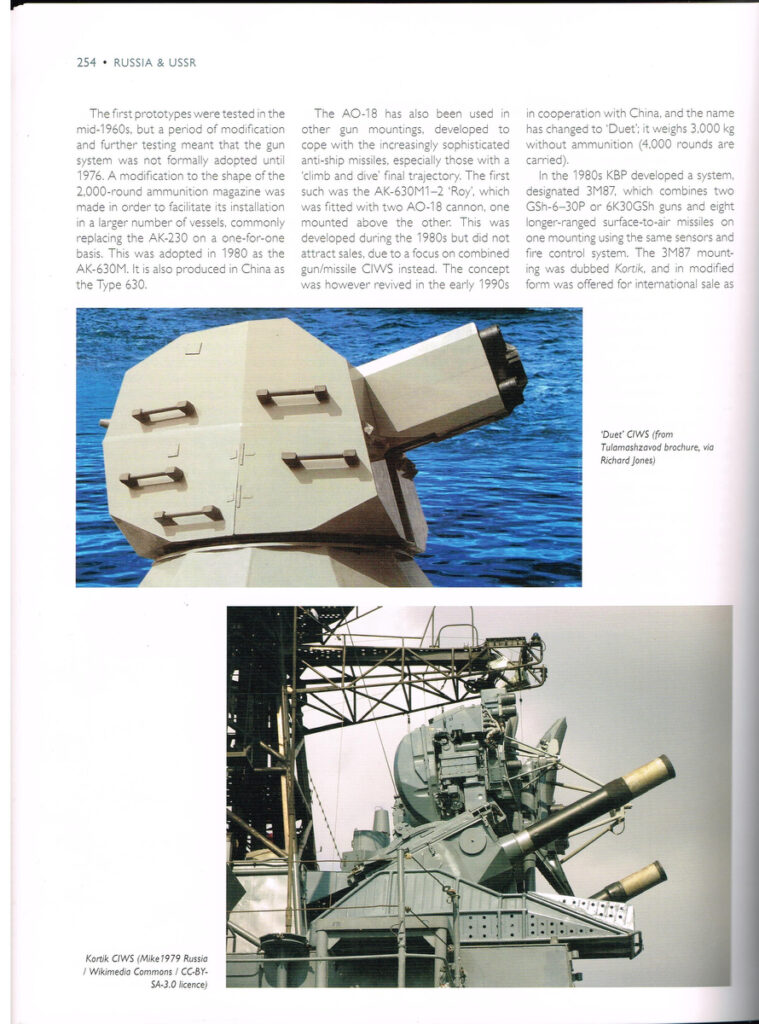 Part II: Design Considerations introduces us to the finer points of ammunition design. Various types of armor piercing projectiles, explosive and incendiary shells, and fuses are covered. Propellants, primers, and cartridge cases are discussed in much detail. Internal, external, and terminal ballistics are also dealt with.
A subsection of Part II is titled Gun Elements. This looks at various locking systems that have been employed through the years. This is quite technical in nature, but Williams keeps it readable. Also covered in detail (13 pages worth) is the topic of feed systems. From the simple gravity feed of 40mm Bofors guns, through to really large box magazines for 20mm guns, and belt-fed designs as found on various aircraft, this book offers information that is difficult to find elsewhere.
Another subsection of Part II is titled Unconventional Systems. This deals with weird experimental guns and ammunition. Numerous attempts at "telescoped" ammo have been tried, but most go nowhere. Telescoped refers to the projectile being positioned within the case and powder so that it does not extend forward of the case. The British-French 40 x 255mm CTAS (Cased Telescoped Armament System) is finally being delivered to British and French forces. The program started in 1994.
Other experimental ammo types covered include caseless types, the unique "Tround", and recoilless types.
Part III: The Cartridges is my personal favorite section, and will, no doubt, appeal to any avid cartridge collector. There are an amazing number of cartridges featured here. Every known round from 20mm to 57mm that was used in an automatic gun is listed. This includes both those that saw service, and obscure experimental ones, also. Of course, those obscure ones don't get as much ink as successful multinational types, as expected. The group photos for 20mm cartridges show 21 service rounds and another 17 experimental types. To keep the chapter manageable, it is subdivided into 20mm, 22-28mm, 30mm, 33-37mm, and 40-57mm cartridges. (Apparently, there are no 21mm, 29mm, etc., hence the number gaps.) Part III runs 61 pages in length.
Part IV: The Cannon is arranged alphabetically, by country. (There is no letter S after the word cannon, as cannon applies to single or plural guns) The USA has a full 38 pages of text and photos, with Russia/USSR having 26 pages of coverage.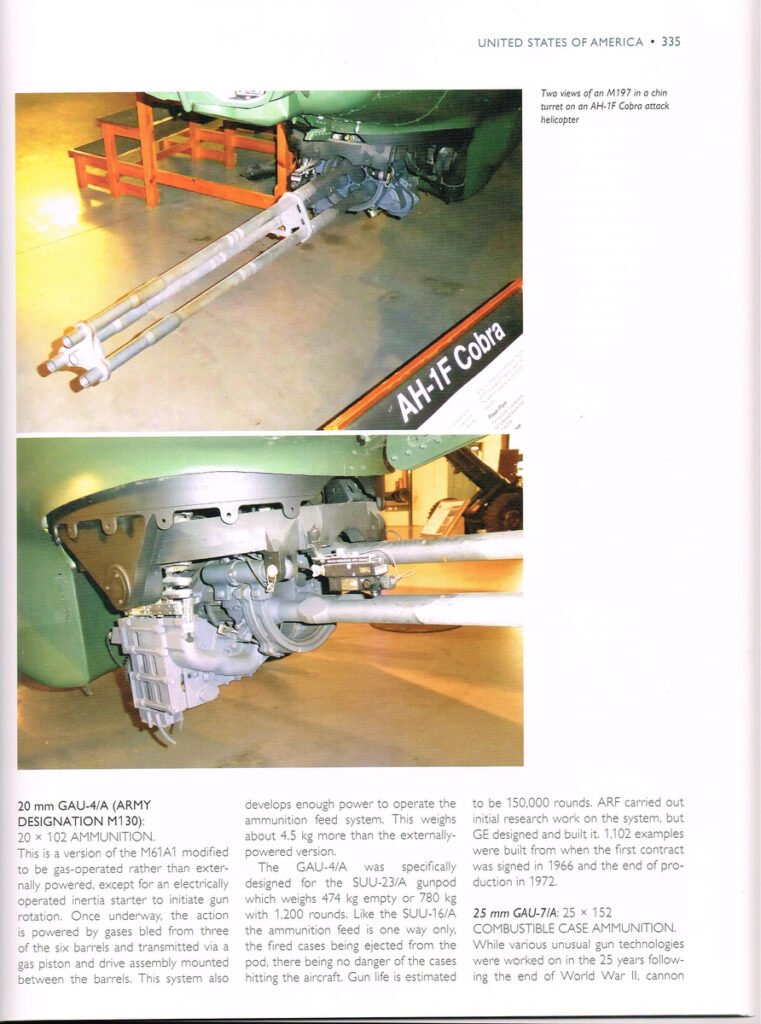 The new XM913 Bushmaster III in 50 x 228mm from Northrop Grumman is discussed, indicating this book is right up to date. If adopted, the XM913 is planned to arm the Next Generation Combat Vehicle.
This is a brilliantly researched reference source. It includes data on approximately 200 different cartridges, 400 cannon, and has nearly 500 illustrations.
Anthony G. Williams is primarily an ammunition specialist, but also has an interest in guns. He was the editor of The Cartridge Researcher, the journal of the European Cartridge Research Association, for over fifteen years. He was also an editor of Jane's Weapons: Ammunition for thirteen years and he maintains a military gun and ammunition website at quarryhs.co.uk.
SPECIFICATIONS
| | |
| --- | --- |
| Title | AUTOCANNON: A History of Automatic Cannon and their Ammunition |
| Author | Anthony G. Williams |
| ISBN | 978-1-78500-920-4 |
| Copyright | March 2023 |
| Binding | Hard cover, with full color dust jacket |
| Dimensions | 8.5 x 11 inches |
| Pages | 384 pages |
| Publisher | The Crowood Press |
| Website | crowood.com |
| MRSP | $63 (Also available as eBook, $50) |