By Todd Burgreen

The Daniel Defense M4 V1 LW AR is not marketed as the least expensive AR. Daniel Defense's goal is providing the most efficient fighting rifle for the commensurate price. Daniel Defense components, most built in-house, are of proven quality and performance with cost not serving as the driving force of selection. All of the V1 LW design features are intended for maximizing effectiveness during a fight or realistic training on the range. The key component in a fighting rifle is reliability. No matter how accurate or powerful chambering a rifle is if it does not work 100% of the time it is a liability. It seems the AR's adaptability attribute is also its most abused quality with individuals often hanging all sorts of paraphernalia on their ARs. This added weight often negates the inherent AR qualities of handling. Often a more simple approach to a primary weapon such as a rifle makes more sense for all interested users; i.e. military, private security contractor, law enforcement, and/or civilian. Years of experience and dozens of training courses have formed strong opinions as what constitutes an effective fighting rifle. What is meant by this is a return to AR basics such as light weight, and great handling with potent firepower. This especially applies for civilians and even most law enforcement personnel outside of specialized tactical teams who do not require the plethora of accessories currently being found on the ARs. Daniel Defense offers such a platform with its DD M4 V1 LW.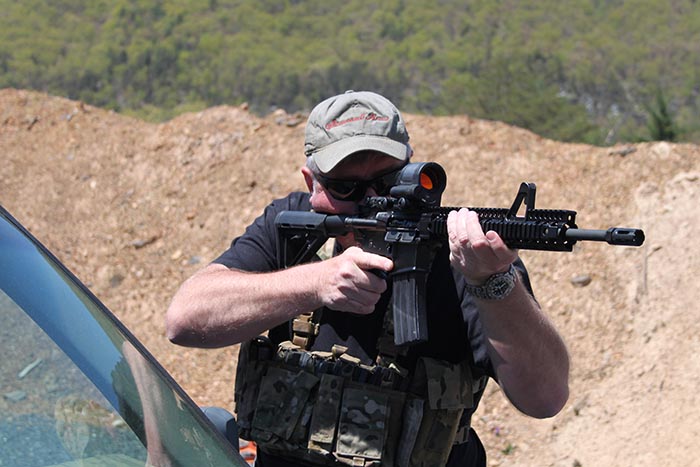 Daniel Defense's thought process was to create a lightweight, simple to operate AR rifle similar to Eugene Stoner's original concept. This counter-intuitive approach involved simplifying it away from current trends. AR designs consisting of heavy barrels and bloated full-length four-sided Picatinny rails adorned with lights, lasers, vertical forward grips and other accessories were abandoned in favor of simple contemporary components of the highest quality put together by qualified personnel one at a time ensuring maximum quality control.

It is no secret that the AR is not only the best selling civilian and law enforcement rifle in the U.S., but also gaining popularity around the world with the U.S. equipping/training so many armed entities. This has caused many manufacturers to jump on the AR bandwagon in recent years by offering their versions. The Daniel Defense's operating philosophy is captured in its motto of "Lighter, Stronger, Better…" This is also how Daniel Defense strives to separate themselves from the rest of the AR field. The DD M4 V1 LW typifies this by weighing in at 6.8 pounds while still featuring a full length Daniel Defense DDM4 quad rail. This is outstanding considering a rail is present as well as other features that are typically avoided in other builder's efforts when attempting a lightweight AR. A slim 16 inch 1:7 twist hammer forged barrel is affixed with a Daniel Defense flash hider. Length of the rifle is 36 inches with stock extended and 32.5 inches collapsed. The Daniel Defense upper and lower receivers are forged from 7075 aluminum upper and then hardcoat anodized. A single-stage trigger is standard with M4 feed ramps machined into the receiver and the barrel extension. A Magpul MOE adjustable buttstock is fitted to the V1 LW. The mil-spec upper and lower receivers are combined with a 5.56mm chamber and direct gas impingement operating system. The gas system of the DD M4 V1 LW is carbine length.

If you want it done right, do it yourself. This might be the unofficial motto for all Daniel Defense endeavors since arriving on the AR scene. The Daniel Defense DD M4 V1 LW model evaluated herein is an embodiment of this statement. Since Daniel Defense's start in 2000, the size of the company has doubled and sometimes tripled every year. As the company stands currently, it has over 100 employees and is located in a 38,000 square foot manufacturing facility in Black Creek, GA with another recently opened site across the river in South Carolina. Marty Daniel decided in 2000 that the AR market was ripe for someone to introduce quality aftermarket accessories such as sling adaptor, railed forends, etc. This is probably hard to fathom for the current 2013 situation where there are a plethora of AR products available. It was only a small concept leap before Daniel Defense was making complete AR rifles starting in early 2009.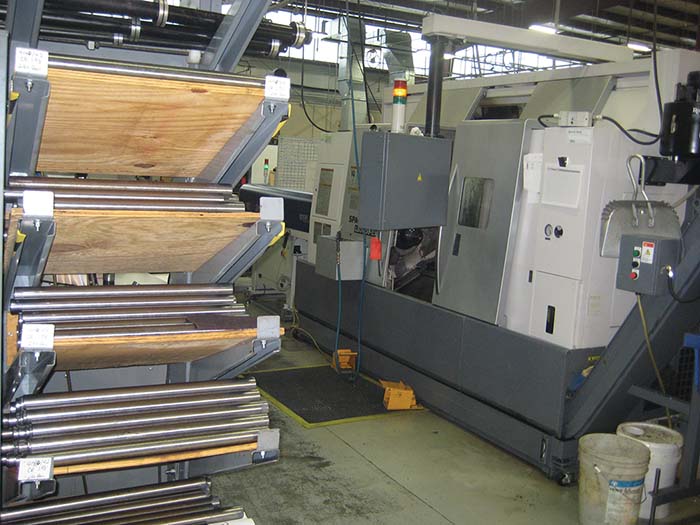 Marty Daniel has given clear perspective on how he wants to run his business. During a tour of the Black Creek facility, Marty explained the importance of customer service in the Daniel Defense mindset. This customer service philosophy is reinforced by their pride in their product reflected by producing much of their ARs in-house. They are not an AR parts assembler who then stamps their name on a weapon made from someone else's components. In fact, Daniel Defense is a major supplier of OEM parts and accessories for many of the AR brands on the market. (It was interesting to see what items were shipping out from Daniel Defense to other brands – though a gentleman's agreement prohibits detailing.) This in-house production allows Daniel Defense a high degree of quality control and frees them up from over reliance of suppliers. They make their own barrels, upper receivers, lower receivers, receiver extensions, bolt carriers, bolts, carrier keys, gas tubes, etc. Every bolt is proofed and magnetic-particle inspected to guarantee reliable performance. Daniel Defense even goes so far as to produce their own lower parts kits composed of the trigger assembly and a bunch of tiny parts and pins. When a company is willing to produce their own pins for their rifles, it's a safe bet that they're obsessed with turning out a quality rifle. Daniel Defense has invested heavily into production capability such as CNC machinery, robotics, and hammer forging barrel production. A walk around the Black Creek facility makes this obvious while keeping in mind what the 90,000+sf South Carolina plant must represent in terms of capital investment from Daniel's corporate leadership.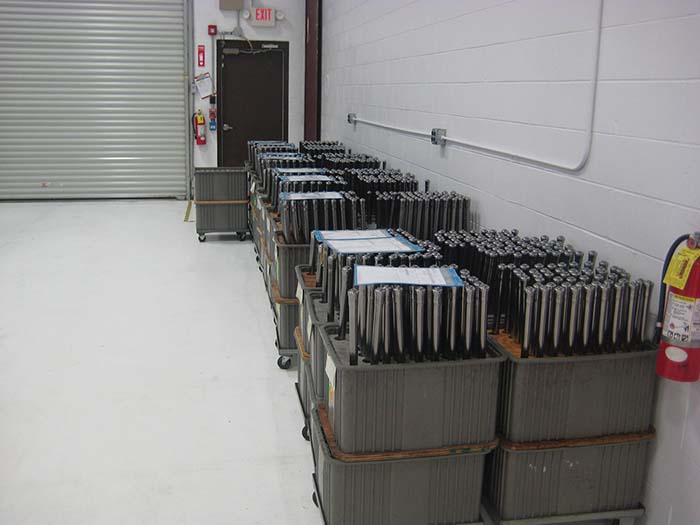 A key component to the Daniel Defense AR reputation for accuracy is the Chrome Moly Vanadium steel cold-hammer forged barrel produced in house. The barrel is mil-spec phosphate coated. It is worth exploring Daniel Defense barrel production as a vehicle to explore what sets their rifles apart from others in the market. The majority of ARs sold feature button-rifled barrels. Button rifled barrels can be some of the most accurate barrels made or some of the most economical barrels made depending on specific methods utilized in production. The AR market is very competitive currently with multiple brands competing for consumer dollars; thus price point is extremely important with accuracy and durability taking a secondary position with some makes/models. Compared to button rifled barrels, the cold hammer forged method used by Daniel Defense is difficult and expensive to manufacture with the resultant benefit of durability and longevity. As witnessed on the Black Creek factory floor, a hammer-forged barrel starts its life as a short steel blank with a hole drilled down its center. The blank is threaded over a piece of hardened steel mandrel that is the exact dimensions of the rifle's bore. Big hammers then pound the blank onto and around the mandrel until the barrel is 16 inches long (or whatever is specified) and has the appropriate contour. The process makes for a very dense barrel that is ideally suited to a high round count carbine. The machinery doing this work has been installed on vibration dampening flooring and isolation springs so as not to impact other delicate machinery surrounding it. Daniel Defense technicians follow detailed proprietary quality control methods with each barrel produced.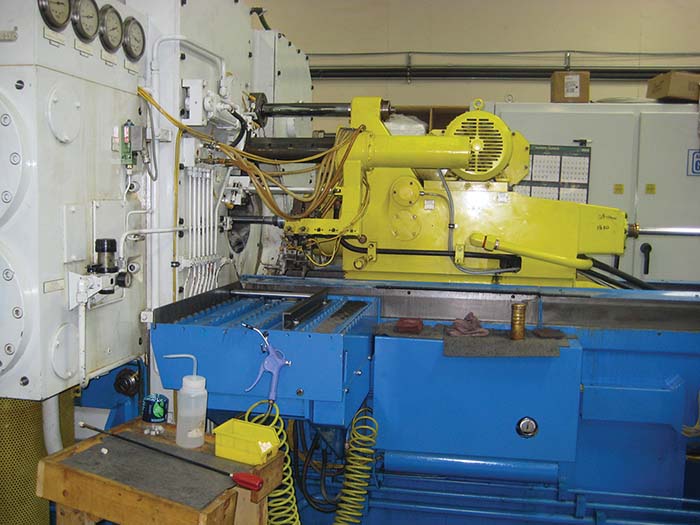 To wring the most out of the M4 V1 LW, multiple optics were used in testing. A Leupold Mk4 3.5-10x was employed to ascertain the true accuracy potential. The optics most typically intended to be left on the V1 LW after accuracy testing would be a non-magnified type. The V1 LW was tested with Trijicon's red dot optic the SRS (Sealed Reflex Sight). The 3.75 inch long Trijicon SRS features 1.75 MOA adjustable intensity red dot. The 28 mm aperture combined with 38 mm objective lens with only minimal housing between the two translates into the SRS providing a relatively large field of view as well as serving to eliminate the tube effect sometimes encountered with red dot optics. The SRS uses a solar panel to supplement the AA battery when in sunlight providing 3 years of run time. The Trijicon SRS weighs 15 ounces including battery and mount. The ability to control the SRS dot intensity is an important asset related to the SRS allowing the user to tailor brightness to user preference. The Trijicon SRS offers the capability to engage multiple targets in rapid sequence compared to iron sights, while at the same time providing adequate accuracy out to a couple hundred yards. As many "maturing" shooters can attest to the single focus plane is easier to shoot accurately than coordinating front and rear sights. The 5.56/.223's flat trajectory aids in making center mass hits out to 300 yards without having to compensate excessively for bullet drop.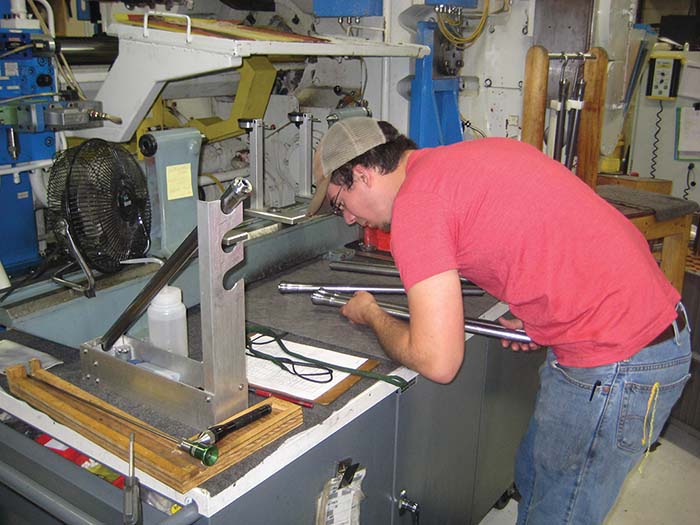 Ammunition tested with the DD M4 V1 LW was a combination of Black Hills Ammunition loads, multiple Hornady TAP loads and Winchester 55gr FMJ. The V1 LW kept all loads tested under 2 inches at 100 yards with Black Hills 69gr Match producing MOA groups out to 200 yards. This accuracy level justifies considering mounting a magnified optic such as the Trijicon ACOG or Leupold's adjustable power Mk 4 CQ/T depending on intended mission. Overall, the accuracy level was more than acceptable considering the barrel's profile. Accuracy test protocol consisted of three five-shot groups with each ammunition type. Group sizes were averaged. Velocity figures ranged from 2,700 feet per second to 2,950 feet per second over Shooting Chrony chronograph. Most bulk range firing utilized the Black Hills Ammunition 55gr FMJ load.

The V1 LW was tested with a variety of magazines including the 3rd Generation Magpul PMAG AR-15 magazine. The next generation PMAG 30 GEN M3 Window is a 30-round 5.56mm polymer magazine for AR-15/M4 compatible weapons that feature transparent windows to allow rapid visual identification of approximate number of rounds remaining. The Magpul GEN M3 PMAG incorporates new material technology and manufacturing processes for enhanced strength, durability, and reliability to exceed rigorous military performance specifications. Magpul introduced the 3rd Gen AR-15 magazine with modified internal and external geometry permitting operation with a wide range of non Colt spec platforms such as the HK 416, M27 IAR, British SA 80, and FN SCAR MK 16/16S. A redesigned bolt catch notch in the rear of the magazine provides increased bolt catch clearance, while an over-travel stop on the spine helps ensure the magazine will not over-insert on compatible weapons.

The Daniel Defense M4 V1 LW was evaluated at Echo Valley Training Center (EVTC). The V1 LW rifle showed its true promise by performing not only within the multiple 100 yard bays at EVTC firing from barricades and engaging targets, but also back at the prepared firing position line with targets placed out to 300 yards. Numerous drills were run involving magazine changes and moving between barricades simulating cover. A Mayflower Research & Consulting LLC LE/Active shooter chest rig carried four magazines during range evaluations. Steel silhouettes were situated randomly from 20 yards to 110 yards on EVTC Range #2. The Daniel Defense V1 LW and Trijicon SRS red dot made short work of striking various targets in quick fashion.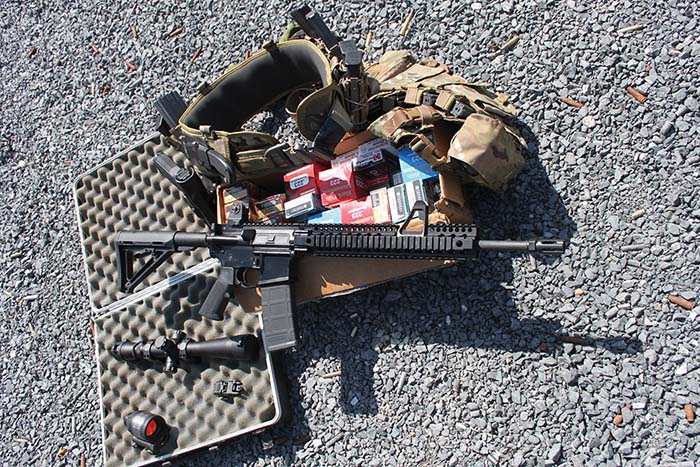 The V1 LW was purposely neglected in terms of cleaning over the course of the range evaluation. Cleaning methods for the Daniel Defense rifle will be familiar to anyone with a modicum of experience with the AR-15. Timing worked out to allow me to utilize the V1 LW in a 3-day Graham Combat course further pushing the V1 LW in terms of performance. The svelte V1 LW was much appreciated for its handling around vehicles and barricades during training scenarios. Several of the more dynamic drills experienced during the T&E showed the Daniel Defense M4 V1 LW at its best; unrelenting reliability even when scorching hot after multiple magazines fired consecutively. Combining range T&E and the Graham Combat course, the Daniel Defense V1 LW had 1,600 rounds fired through it for this evaluation. A High Speed Gear patrol belt equipped with their TACO magazine pouches was used to support the M4 V1 LW for both range T&E and Graham Combat course. Nothing is as personal as gear for holding magazines and other items at locations that become instinctual after countless training evolutions. Several common themes became apparent during the Graham Combat course. The importance of having an ergonomic rifle in terms of mounting to the shoulder quickly while maintaining sight picture became apparent when running and gunning quickly. Another point was a quick handling rifle able to react to dynamic unexpected situations and put rounds downrange accurately and rapidly. The Daniel Defense V1 LW delivered very well in these two aspects while at the same time providing solid reliability and a high degree of accuracy.

There are a plethora of AR style rifles vying for consumer attention albeit individuals, departments, or other entities. The Daniel Defense M4 V1 LW is worthy of consideration considering the attention to detail and quality of materials used in its manufacture. The cliché of "buy right the first time" comes to mind with the DD M4 V1 LW being a good example.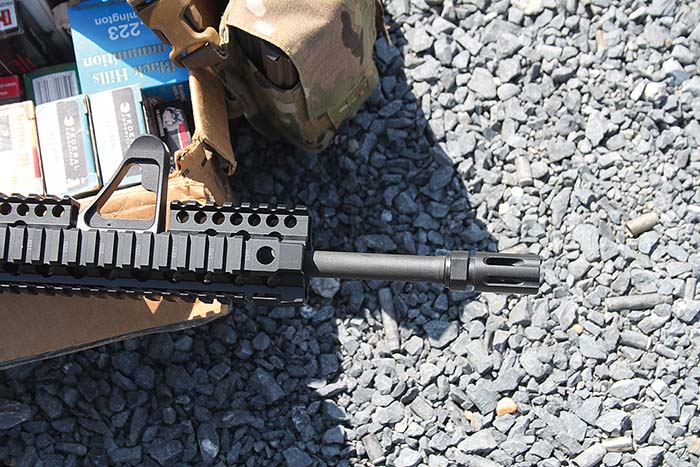 Sites of Interest

Daniel Defense
101 Warfighter Way
Black Creek, GA 31308
www.danieldefense.com
(866) 554-4867

Echo Valley Training Center
www.echovalleytrainingcenter.com

Trijicon Inc.
49385 Shafer Ave
Wixom, MI 48393
www.trijicon.com
(248) 960-7700

Black Hills Ammunition
PO Box 3090
Rapid City, SD 57709
(605) 348-5150
www.black-hills.com

Winchester Ammunition
427 N. Shamrock St
East Alton, IL 62024
www.winchester.com

Leupold & Stevens, Inc.
14400 NW Greenbrier Pkwy
Beaverton, OR 97006
(800) LEUPOLD
www.leupold.com

Hornady Mfg., Inc.
3625 Old Potash Hwy
Grand Island, NE 68802
800-338-3220
www.hornady.com
This article first appeared in Small Arms Review V17N4 (December 2013)