A frontal view of the 5,000 square foot lodge as you enter the facility.
Text & Photos by Jeff W. Zimba
Located just 1/2 hour from Las Vegas, a membership to this little Desert Paradise should be high on your "to do" list if you live in the area or even if just frequent visitor.
Trade shows and shooting events have been attracting SAR readers to the Las Vegas area for a long time. Fortunately, there are several places to shoot and we have run guides to various area facilities in the pages of SAR during peak travel times for shooters attending events such as the SHOT Show. In this issue we want to focus on one particular shooting facility, The Desert Lake Country Club (DLCC) in Boulder City.
Covering over 80 acres in the Nevada High Desert, with a spectacular mountain as a backstop, the views alone could be reason enough to desire a membership to this first class shooting facility. Every discipline in the shooting sports is catered to at the Desert Lake Country Club including trap & skeet, sporting clays, rifle, pistol, and even 3D archery. And yes, Class III firearms are welcome.
The shooting facilities include a 300-yard rifle range with covered positions, a 50-yard pistol range with reactive targets, a 1-mile long, 20-station sporting clays course, and a 1-mile long, 24 station 3D archery course. Shooting instruction and a pro shop are available on site as are gun rentals and ammo sales. All are centered around an exclusive 5,000 square foot lodge style, clubhouse and restaurant. Golf carts are even available for traveling over the expansive facility.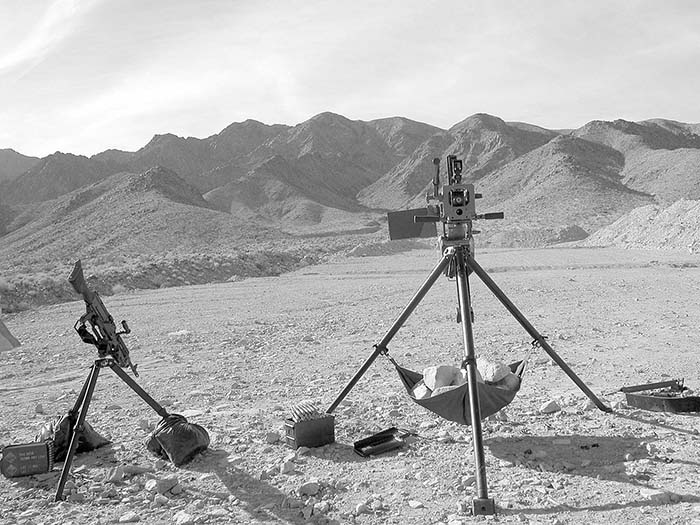 Over the past few years the DLCC has been an excellent host for invitational manufacturers' demonstrations that have coincided with large trade shows in the shooting sports. They have assisted in providing support staff, catering and luncheon facilities, and helping with general logistics. Their staff is helpful and knowledgeable and the facilities are extremely safe and well run. If you would like to organize a similar shooting event in the Las Vegas area it may be wise to contact the club for specifics well in advance of any proposed event. This writer has had the opportunity to visit the range on several occasions while traveling for business and each outing is eagerly anticipated.
Some firearms companies have a corporate membership with the DLCC and it is an excellent place to conduct testing and evaluation as well as research and development. Only a 1/2 hour from Las Vegas heading towards Boulder City, the location is far enough out to ensure hassle free shooting but close enough to allow repeated trips to the range if necessary.
Given any necessity to spend some time at a shooting range in the Las Vegas area, the DLCC is wholeheartedly recommend for your consideration. If you are a manufacturer looking for a facility to demonstrate your products during an accompanying trade show, it may be worth your time to look into the DLCC. If you are simply someone who lives locally who would like to have a nice, clean, safe place to shoot almost anything you can carry there, the same would apply.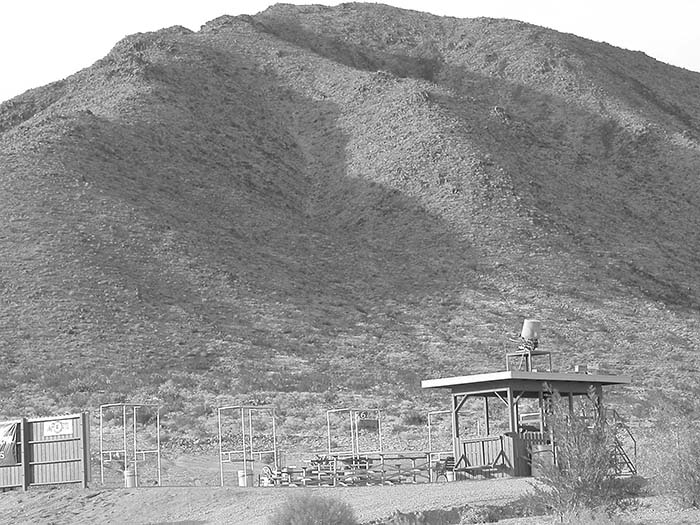 The following Memberships are currently available:
* Corporate: 2 Memberships and 3 Guests (Total 5) – $1,750
* Family Corporate: 2 Memberships and 3 Family Members/Friends (Total 5) – $1,750
* Family Couple: 1 Membership 1 Spouse/Friend (Total 2) – $750
* Individual: 1 Member Only – $550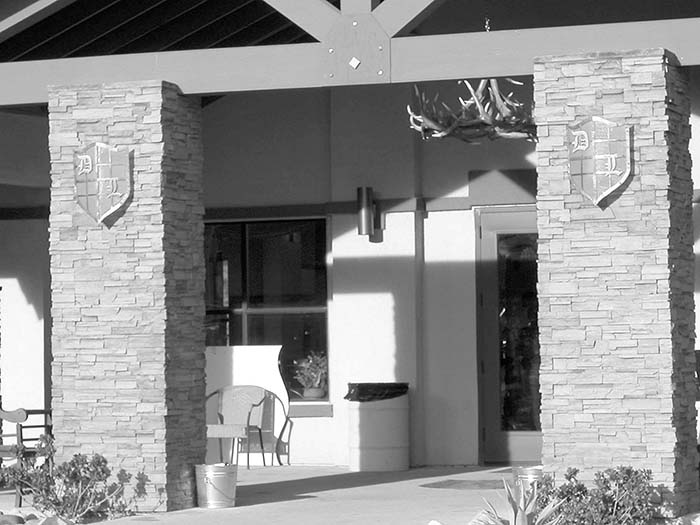 Directions
It is very easy to find the DLCC. To visit their facility from the Las Vegas area, proceed south on I-515 for 25 miles. Turn south on U.S. 95 for 1/2 mile. Turn right on Silverline Road, go 1/2 mile. Turn left on Old Hwy. 2. Desert Lake is on the right.
For more information on the Desert Lake Country Club please visit their website at: http://www.desertlakecc.com or contact them at the information below. Make sure you tell them you heard about them in Small Arms Review Magazine!
Physical Address: 12801 U.S. 95 South Boulder City, NV 89005 Tel: (702) 294-0029
Mailing Address: Desert Lake Country Club P.O. Box 62308 Boulder City, NV 89006-2308 E-mail address: info@desertlakecc.com
This article first appeared in Small Arms Review V9N11 (August 2006)