By Robert G. Segel
Bar towel for Double Maxim Strong Brown Ale as brewed by Vaux Brewery. The Vaux Brewery in Sunderland (in Northumberland, Northeast England) produced at the turn of the 20th century in 1901 an ale brand featuring the Maxim machine gun on the label and named the brand Maxim Ale. It was produced to honor the exploits and safe return of a member of the brewing family, Major Ernest Vaux, from the Second Boer War of 1899– 1902 in South Africa. In 1938, the brewery increased the strength and renamed the brand Double Maxim. The brewery went out of business in 1999.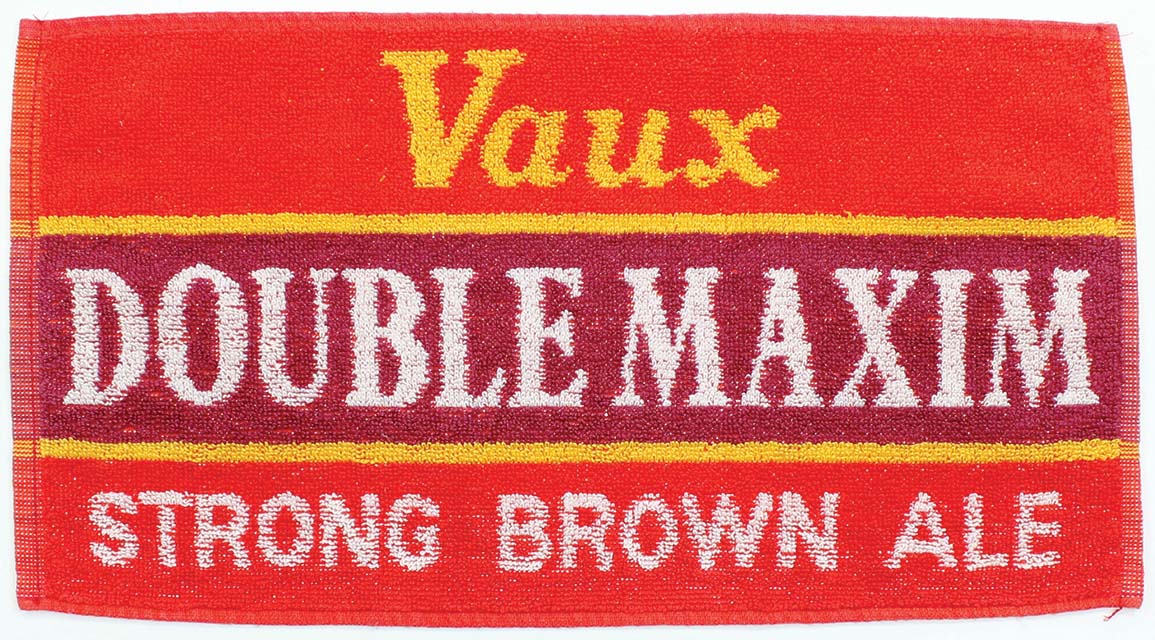 Sterling silver hallmarked commemorative medal with blue ribbon. Obverse shows image of King Edward VII and Queen Alexandria. The verso reads "Vickers, Sons & Maxim Ltd. To Employees of 30 Years Service and to Commemorate the Visit of King Edward VII and Queen Alexandria to Sheffield July 12th, 1905." The edge of the medal is inscribed to 30-year employee "Joseph Wright April 29th 1875."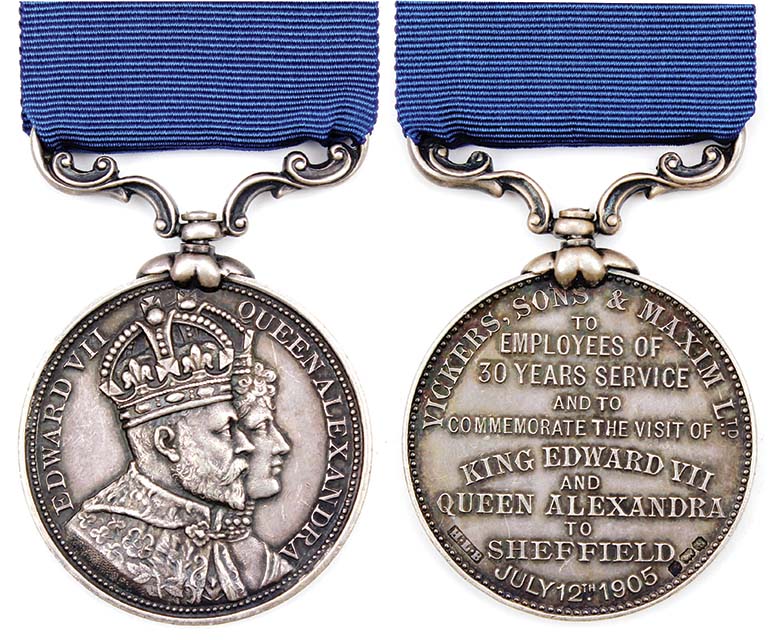 Latvian brass tank or armored car machine gunner's proficiency badge. 1919–1926. Crossed Vickers mounted over a tank mounted on a spoked tire. Two piece screw construction. Screw back. Spinner marked, "Arme Ekonom. Veikals, Riga."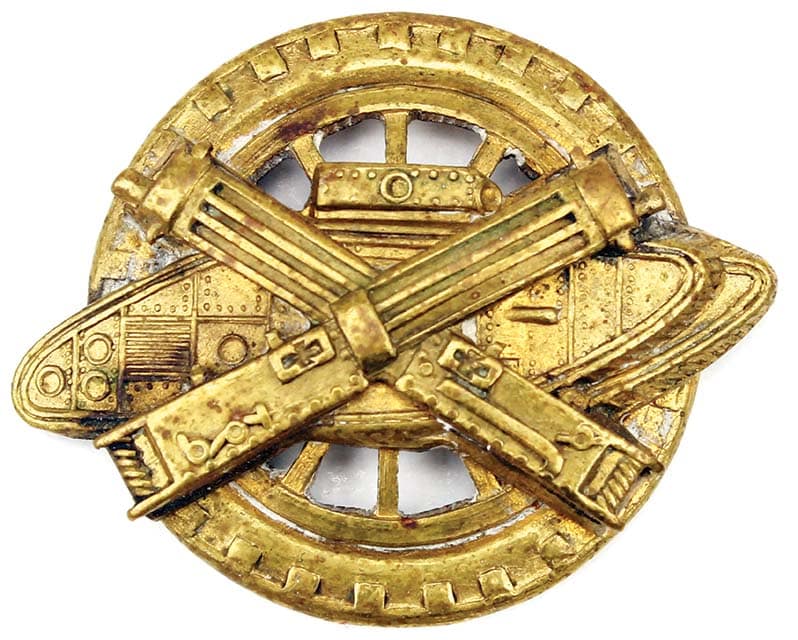 Indian officer's Jaipur State Forces Machine Gun Battery pugree, above, and collar badge, below. Bronze pugree badge with rising sun over city of Jaipur over crossed Vickers machine guns with "Jaipur" banner below. Slider to rear. The matching officer's blackened bronze collar badges are of the same pattern. Each has two lugs to the rear. Circa 1920s/1930s.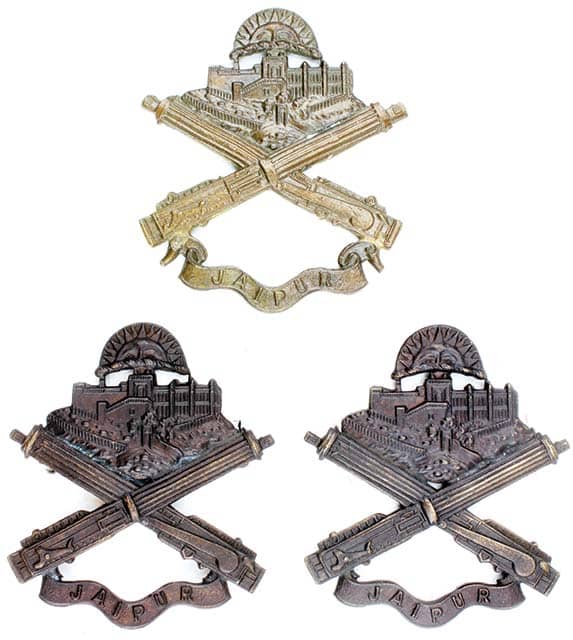 World War II Japanese Imperial Army proficiency breast badge 1st class for machine gun. Gold-gilt with white metal border and crossed Taisho Type 3 heavy machine guns. With original presentation box. Hook and latch to the rear.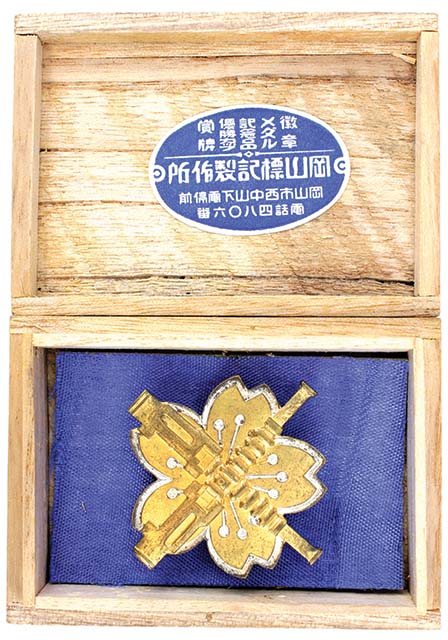 This article first appeared in Small Arms Review V24N6 (June/July 2020)