1952-2021
Robert G. Segel was well-known in the machine gun community. He had an intense interest in machine guns ever since he was nine years old. His father gave him a "dewat" (deactivated war trophy) Sten Mk II machine carbine that was bought at a local gun show for the princely sum of $25. Collecting dewats from an early age, he built a world-renowned collection of "classic" machine guns and all their associated accessories and memorabilia.
Robert is survived by his beloved wife, Penny, his two daughters, Lauren and Jennifer, and three grandchildren.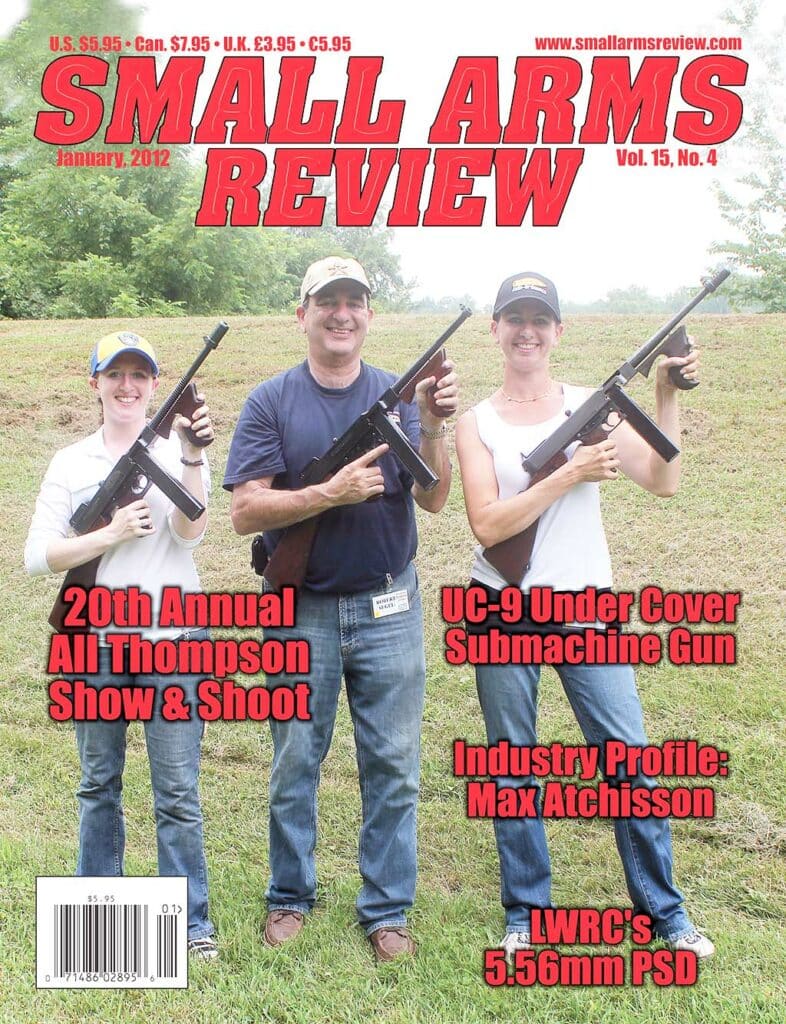 Robert began writing articles for the old Machine Gun News magazine in 1990. His articles concentrated on the early classic World War I and World War II machine guns and all the accessories and memorabilia associated with them.
When that magazine folded in 1997, he began writing for Small Arms Review as a Contributing Editor. In 2004, Robert became the Senior Editor for Small Arms Review and in 2009 he became the Senior Editor for Small Arms Defense Journal as well. Robert retired from those periodicals in 2015, but continued to write for Small Arms Review with a regular column entitled "Emmageeman's Corner: Machine Gun Memorabilia."
He had over 500 articles published, in five different languages, on early machine guns in seven countries that include the United States, England, Poland, Switzerland, South Korea, the Netherlands and the United Arab Emirates.
Robert was also an acknowledged contributor in over 25 highly-regarded reference books and wrote a book titled, Handbook of Machine Gun Support Equipment and Accessories 1895–1945 (available at EmmaGeeMan.com). He also wrote & co-wrote four machine-gun-related children's coloring books.
Robert's book on Machine Gun Memorabilia was planned, following in the tradition of his acclaimed column, "Emmageeman's Corner," as well as a book on miniature firearms, of which he was an avid collector. Robert was the North American representative of the Machine Gun Corps Old Comrades' Association and participated in their articles and events. He was an enthusiastic antique MG car racer, and was known around the world as a good friend, an incredible historical resource and a mentor to many of the new collectors learning their way in the MG community.
This article first appeared in Small Arms Review V25N5 (May 2021)