By Paolo Ortenzi

Derived from the bullpup TAR21 Tavor assault rifle, adopted by the Israeli armed forces in 2003, the X95 carbines have been designed along the special elite units of the IDF; the Sayeret (Hebrew for Reconnaissance Unit), guidelines.

The X95 had been initially designed to shoot two different ammunitions, 5.56 NATO and 9mm NATO, using two different operating systems, gas system and blowback system, on the same host weapon thanks to the use of a conversion kit that allows the shooter to switch from one ammunition to the other.



The conversion work, as well as first level maintenance, is performed by the unit armourer, avoiding the need of sending the rifle to central logistic units; a time consuming procedure that could definitely slow down configuring the carbine to the mission profile.

Short and handy but equipped with a 13-inch barrel, the X95 is a bullpup with a polymer body that offers simple maintenance with an excellent degree of modularity of the essential components like the barrel, bolt group and trigger group.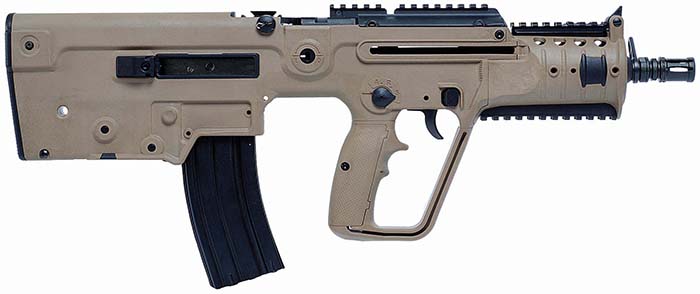 It is this modularity that allowed them, with very few modifications, to design and realize a conversion kit for the Russian caliber 5.45×39 for the X95, starting from the 5.56 NATO version, making this carbine available in three calibers.

Replacing the barrel, the bolt group and using a modified STANAG 4179 magazine, the X95 is able to shoot the intermediate Russian ammo designed for the AK74.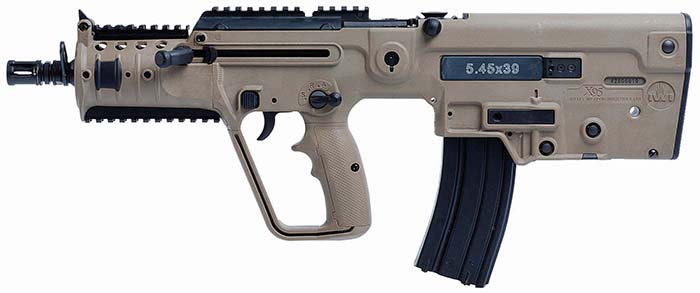 The operating system, as in the case of the 5.56 NATO, is a gas recovery long stroke piston system with a self-adjusting gas valve.

This version seems to be dedicated not specifically for Special Forces engaged in "Black Ops," but much more addressed to a possible diffusion on East European markets and to offer a diversified product in those markets where IWI is a consolidated reality, like South America.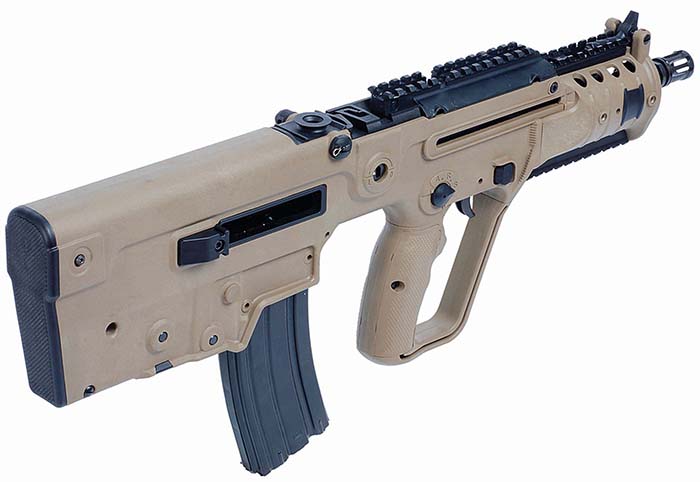 Considering this perspective, IWI produces not only the conversion kit but a complete firearm, denominated as the X95R, while the carbine in 5.56 NATO caliber equipped with the conversion kit for the 5.45×39 is identified by the denomination X95L

The new X95 carbine will be presented at the Interpolitex, Moscow, and Expodefensa, Colombia.

This article first appeared in Small Arms Review V17N2 (June 2013)