MASTERPIECE ARMS
MPA AR9 PCC (Pistol Caliber Carbine)

MasterPiece Arms (MPA) has introduced the MasterPiece Arms AR9 PCC, designed by competition shooters for superior reliability and maximum accuracy and retains the familiar handling and controls of the AR platform. The MPA AR9 PCC lower receiver is compatible with the GLOCK-pattern magazines in 9mm. The new 7075 billet-machined aluminum receiver models also accept standard AR accessories like furniture, triggers, charging handles, buttstocks and optics and incorporate an integral trigger guard and flared magwell for fast reloading. Like all of its rifle products, MPA uses 416R SS Match-grade, button-rifled 1:10-inch twist 9mm barrels. These are hand-built precision instruments and not production components.
GEMTECH SUPPRESSORS
Integra 15-22

Gemtech Suppressors announced that it has released the Gemtech Integra 15-22, a new integrally suppressed upper receiver designed for .22 LR. Built for use exclusively with Smith & Wesson's M&P 15-22 rifle, the Gemtech Integra 15-22 ships as a complete upper receiver group. The Gemtech Integra 15-22 features a 17-4 stainless-steel G-Core monocore permanently attached to a short, 9-inch barrel, resulting in a compact 17.5-inch over all barrel length. Both the core and barrel are enclosed in a 6061-aluminum outer tube with a durable matte black Cerakote finish. The Gemtech Integra 15-22 comes standard as a complete upper receiver group that includes the bolt and charging handle assemblies. The Gemtech Integra 15-22 should be used with subsonic ammunition for ultimate sound suppression.
HIPERFIRE
X2S Two-Stage AR Triggers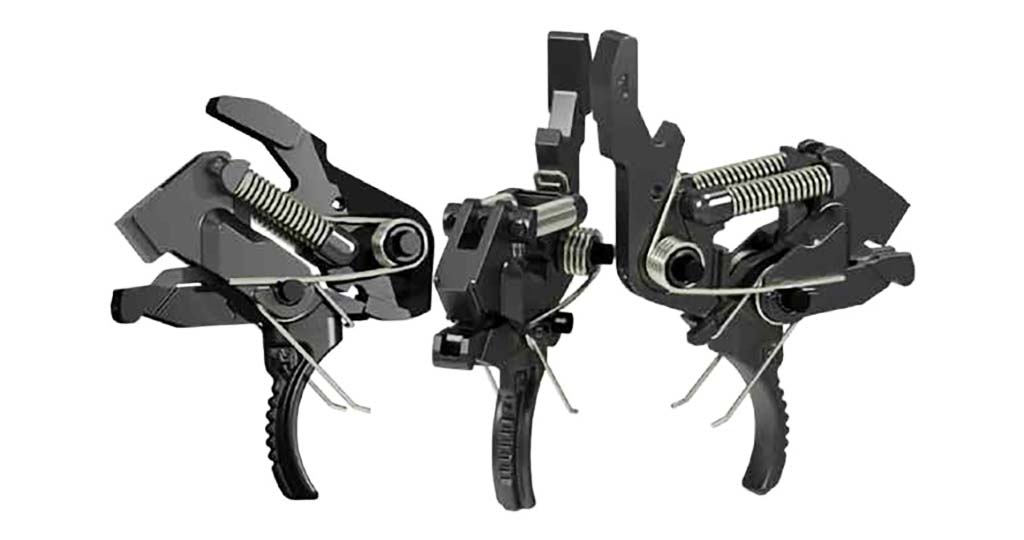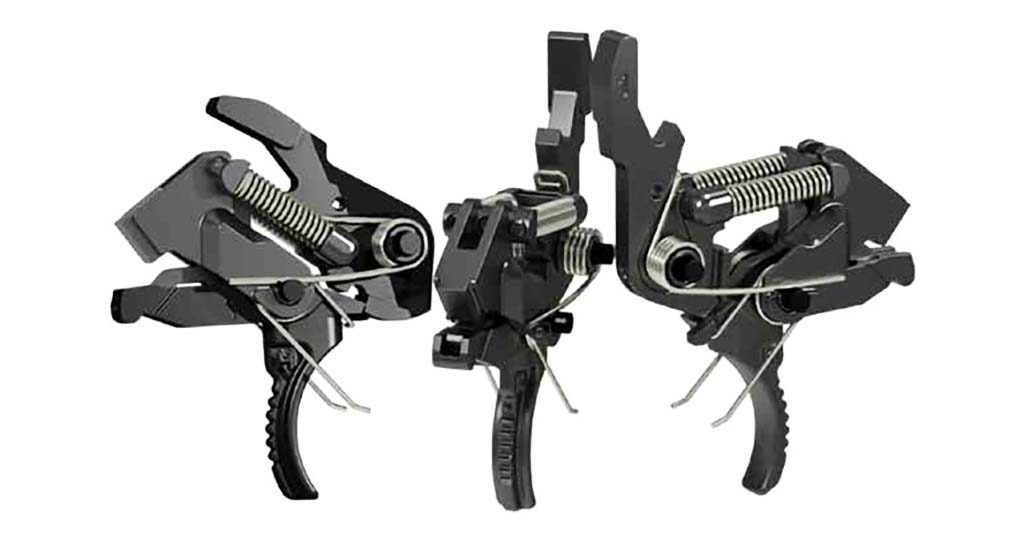 HIPERFIRE announces its new X2S line of triggers with the company's HIPERTOUCH® design. HIPERFIRE's Cam-Over Toggle Engine and Radical Sear Mechanics technologies allow for reduced pull weights over MIL-SPEC without sacrificing critical hammer energy. This system also contributes to the Soft Start Lock-Up that reduces rifle "flinch" after the break. All of this is combined with user adjustable 3- to 4.5-pound pull ranges.
PRIMARY ARMS
SLX MD-20 Micro Red Dot Sight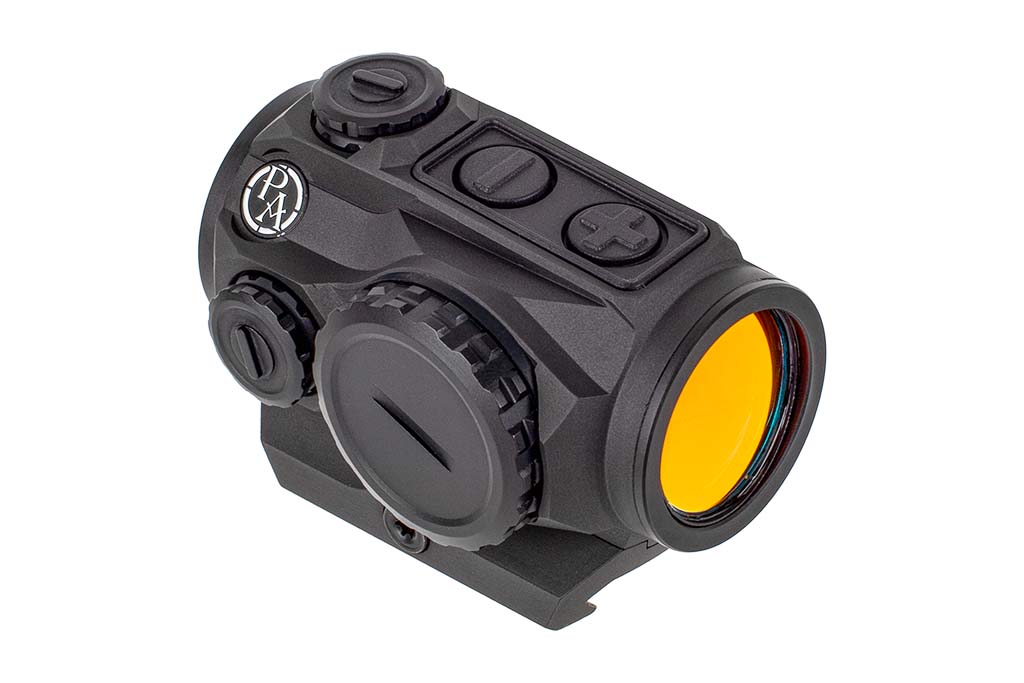 Primary Arms has announced the release of its new micro red dot: the SLx MD-20. The SLx MD-20 improves on previous micro dots with an enhanced emitter, which provides an ultra-bright reticle with a 50,000-hour runtime on medium settings. The SLx MD-20 represents the latest technologies and innovations. The MD-20 goes one step further by integrating new technologies like AutoLive™, Primary Arms' motion-controlled illumination system. The SLx MD-20 offers a durable aluminum body, 50,000-hour battery life, a zero-parallax lens and an ultra-bright emitter with night vision (NV) compatibility.
PULSAR
Trail 2 LRF XP50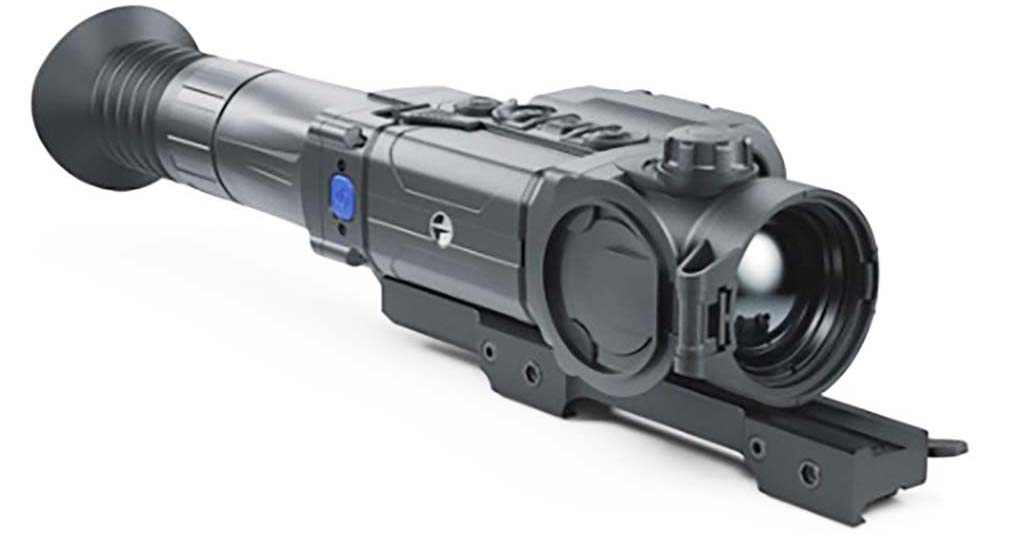 Pulsar announced the release of the Trail 2 LRF XP50 (Trail 2). This riflescope has a 3-second startup and a 1024×768 AMOLED display, revealing every tiny detail in an eight-color palette for up to 2,000 yards. The Trail 2's <40mK enhanced thermal sensor distinguishes the smallest temperature variations, operating in rain, fog or extremely cold conditions. The IPX7 waterproof-rated Trail 2 has a built-in camera and video recorder, plus Wi-Fi connectivity, enabling users to record their ventures. Other features include a digital zoom up to 8x, a wide-angle six-lens eyepiece and picture-in-picture mode. Additionally, the Trail 2's laser rangefinder can identify an adult-sized object up to 1,000 yards.
This article first appeared in Small Arms Review V25N3 (March 2021)