By Chris Choat
ArmaLite Introduces the Ultimate SuperSASS
ArmaLite unveiled the AR-10 SuperSASS at the January 2006 SHOT show in Las Vegas, Nevada. It is the most technically advanced AR-10 yet produced. The AR-10 SuperSASS is derived from ArmaLite's development of its XM110 prototype for the US Army. It is intended to provide Police and Military a semiautomatic sniper system without limitations of the government's solicitation. The SuperSASS differs from earlier versions of the AR-10 in that it is equipped with a sound suppressor, full length rail mounting system handguard, and an adjustable buttstock to allow the rifle to be fitted to a wide range of shooters. It is equipped with a Leupold 3.5×10 tactical telescopic sight. For firing in suppressed mode, the SuperSASS is equipped with a selectable gas valve that supplies appropriate gas energy to the rifle. Most importantly, the SuperSASS benefits from extensive engineering development conducted to fine-tune the famed AR-10. Individuals not wishing or authorized to have a sound suppressor may purchase the system with a realistic dummy suppressor for display. For more information, please contact ArmaLite, Inc., Dept. SAR, 745 South Hanford Street, Geneseo, IL 61254. Phone: (309) 944-6939. Fax: (309) 944-6949. They can be found on the web at www.armalite.com.

Tri-Rings Scope Rings from B-Square Tactical
B-Square, the leader in a diverse offering of scope mounts, rings, and accessories is adding new tactical Tri-Rings to its already distinctive product offering. B-Square Tactical Tri-Rings set the standard when it comes to a diverse scope mount. Carefully and precisely machined from lightweight, premium-grade aircraft aluminum, these rings not only offer quick, easy installation with no gunsmithing, but also allow the shooter to augment his firearm with any number of accessories. Offering a dual application, the Tri-Rings not only work as a standard scope mount featuring Picatinny rails on three sides for secure-hold mounts for flashlights, lasers or other accessories, they also attach to any standard Weaver or Picatinny rail and offer accessory mounting alone. Built tough specifically for law enforcement, the B-Square Tactical Tri-Rings work great with B-Square White Light/Laser rings or any mount on the market that works with a Weaver or Picatinny style rail. B-Square Tactical Tri-Rings and other tactical products can be found anywhere law enforcement and military products are sold. Suggested retail of the new Tri-Rings is just $73.50. For more information please, contact them at B-Square, Dept. SAR, 8909 Forum Way, Fort Worth, TX 76140. Phone: (817) 923-0964. Fax: (817) 926-7012. They can be found on the web at www.b-square.com.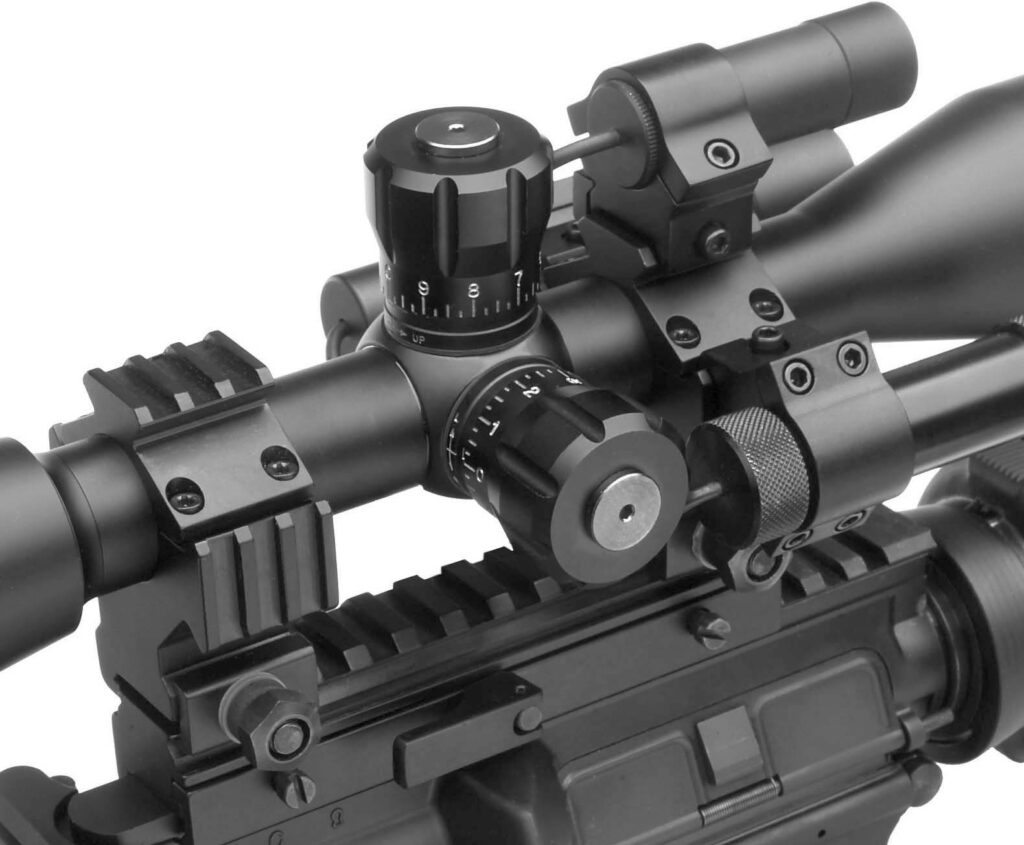 New Products from Command Arms Accessories
Command Arms Accessories continues to rapidly introduce new products that are tried and true and very innovative and now has a line of rifle accessories that is second to none. One of the newest is their Collapsible Butt Stock (CBS). This new item is a 6-position, 4-style stock that features a skeletonized design that also incorporates a short Picatinny rail and a storage compartment for CR123 batteries (4 total) or other small items. Ambidextrous design is achieved by easily switching the battery compartment lid and the Picatinny rail. Two pre-drilled holes allow for the addition of quick release sling adaptors. The stock also comes with the traditional sling mount. Additional features include; an ergonomic rubber recoil pad as well as an ergonomic telestock lever with finger grooves. The optional spare magazine pouch can be mounted on the Picatinny rail located on the side of the stock. The new stock will fit AR-15, M16 and M4 carbine or like buffer tube guns. It is available with the buffer tube system (buffer tube, buffer spring, buffer assembly, nut and collar) or just as the stock alone.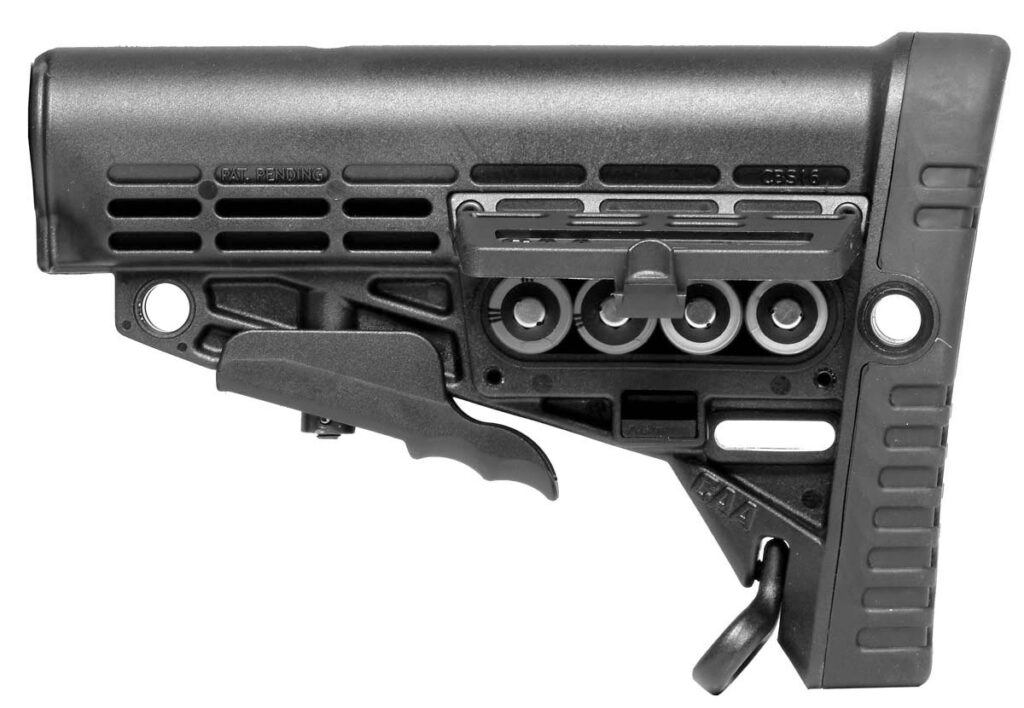 Another great accessory is their Picatinny Magazine Holder (MPS). This accessory clamps onto any Picatinny rail and accepts any AR-15/M16 .223 magazine. It allows you to position a spare magazine on your collapsible butt stock allowing quick access and reducing reloading time. No more straps to contend with, the magazine holder retains the magazine firmly while allowing removal with the touch of a finger on the release lever. Magazines can also be used on a belt with their optional Picatinny belt clip. For more information on these, as well as an extensive line of other accessories, please contact them at Command Arms Accessories, Dept. SAR, 76 Vincent Circle, Ivyland, PA 18974-1529. Phone: (267) 803-1518. Fax: (267) 803-1002. Their website is www.commandarms.com.
Laser Devises, Inc. Introduces its New Dual Beam Aiming Laser
LDI's newest multi-functional aiming laser system, the DBAL-A2, is now available to military and law enforcement agencies. DBAL-A2 was recently selected for acquisition as part of the Multi-Functional Aiming Light Contract No. W91CRB-05-D-0029. Built to MIL-STD-810F, DBAL-A2 withstands the most adverse environmental conditions from desert heat to arctic cold. Fully waterproof to 20 meters and crafted from 6061T-6 aircraft grade aluminum, the DBAL-A2 is virtually indestructible. DBAL-A2 is equipped with infrared and visible laser pointers (combined into a single laser module), and a focusable infrared laser illuminator. A rotary mode switch instantly selects between the laser functions: Visible laser, IR laser, IR illuminator; or IR laser and IR illuminator combined. Fully adjustable for windage and elevation in 0.4 miliradian clicks, DBAL-A2 can be aligned for pin-point accuracy. The single module design permits the user to align both the visible and infrared pointers simultaneously. Advanced features of the DBAL-A2 include an electronically controlled low-power, eye-safe mode that can be used for force-on-force training. The training mode switch has a safety block that locks the laser into the low-power setting during training exercises and prevents the unit from being inadvertently switched into the high-power setting. The high-power mode offers long range pointing with an effective range of 2,000 meters. The DBAL-A2 is also equipped with activation and low battery indicator lights. One 3-volt lithium battery provides five hours of continuous operation. It is supplied with a standard A.R.M.S. throw lever mount that can be used to attach the laser to any small arms system equipped with a standard NATO or Picatinny mounting rail. Each kit is supplied with battery, remote cable pressure pad switch and five optical pattern generators in a nylon transport bag. For more information, please contact, Laser Devices, Inc., Dept. SAR, 2 Harris Court, Suite A-4, Monterey, CA 93940. Phone: (831) 373-0701. Fax: (831) 373-0903. They can be found on the web at www.laserdevices.com.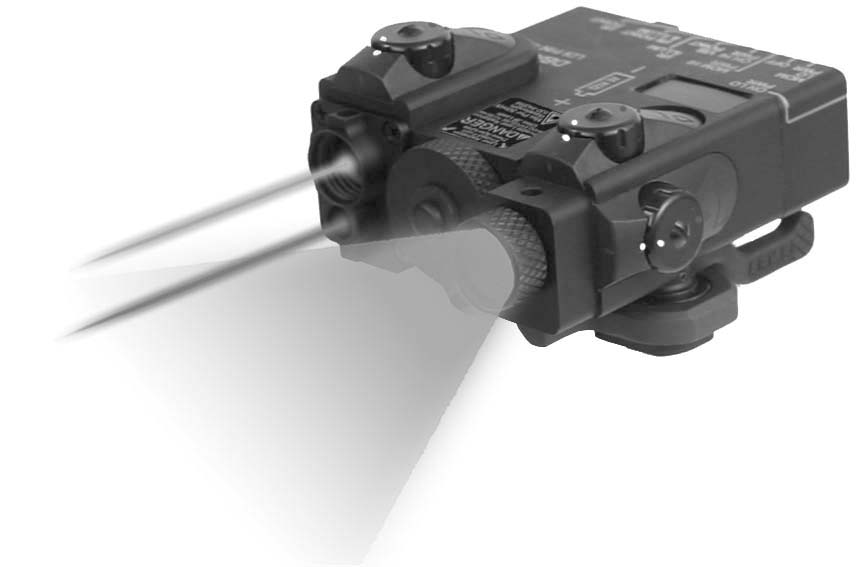 New Cleaning Kits for 7.62 Caliber Weapons
CJ Weapons Accessories has just introduced three new cleaning kits designed and manufactured exclusively for 7.62 caliber weapons. This new family of 7.62 caliber cleaning kits includes: the AK-47 in a tan nylon pouch for the new Iraqi Military, the FN-FAL in an olive drab nylon pouch and the AR-308 in a black nylon pouch. Each kit contains a .30 caliber T-handle, rod sections, patch tip, a bore brush and chamber brush appropriate for each specific weapon, patches and a bottle of CLP (Break Free). Similar to the original 5.56 caliber GI cleaning kits for the M16/AR-15 family of weapons, these kits provide a quick, easy and thorough way to keep 7.62 caliber weapons functioning flawlessly. These new 7.62 caliber cleaning kits are among the hundreds of accessories available from CJ Weapons Accessories, a supply house for military, law enforcement, sportsmen and collectors. For more information, please contact CJ Weapons Accessories, Dept. SAR, P.O. Box 104801, Jefferson City, MO 65110-4801. Phone: (800) 510-5919. Their website is www.cjweapons.com.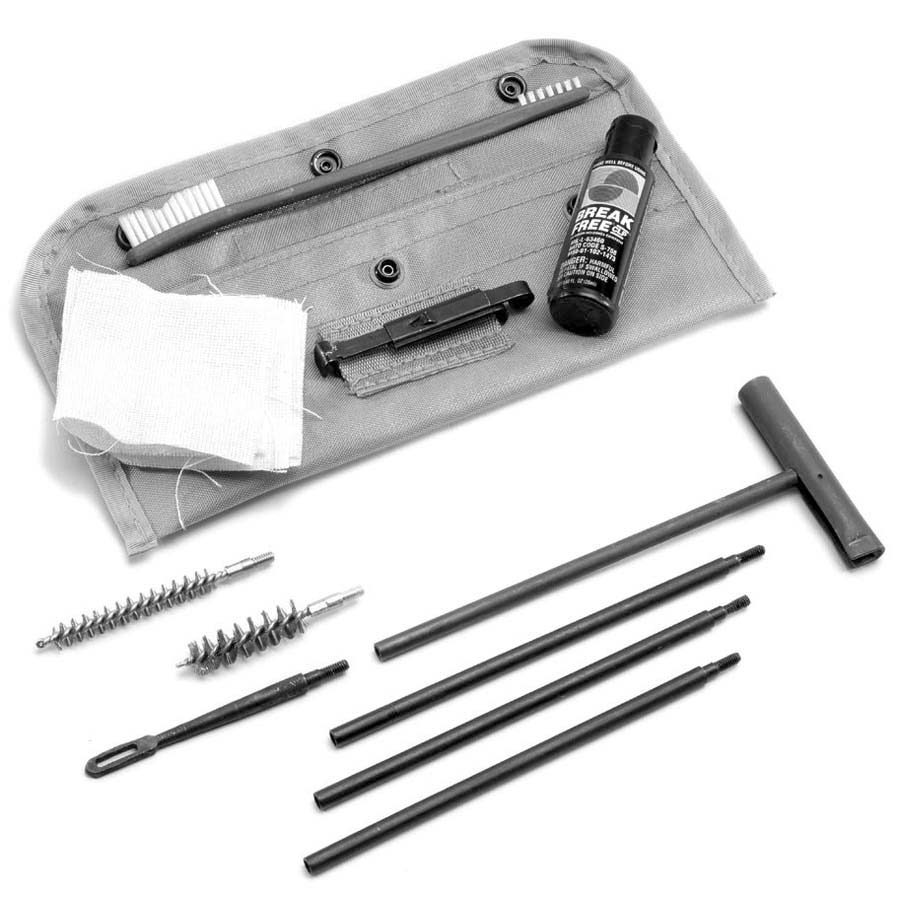 This article first appeared in Small Arms Review V9N10 (July 2006)