By Chris A. Choat
New Spectre Suppressor from SWR
Protect your hearing and make your shooting more fun with SWR's new Spectre suppressor. Rated for full-automatic in .22 LR and semiautomatic in 5.7mm, .17 HMR, and .22 WMR, the Spectre is designed to maximize your shooting enjoyment. The Spectre is a true multi-caliber suppressor that will fit either handguns or rifles. It has a claimed noise reduction level of 44dB. It features a 1-inch diameter tube that is 6 inches long and weighs just 8.5 ounces. Utilizing the patented Omega baffle, the Spectre is manufactured from 316 and 17-4PH stainless steels and can be fully disassembled by the user for maintenance. If necessary, a pusher tool is available to assist in removal of the baffle stack. To facilitate re-assembly, individual baffles feature a tabbed snap lock. Finished in a black oxide-moly resin finish, the new Spectre suppressor retails for just $495 with its 5.7 mount retailing for $60 and the pusher tool for $65. Since 1994 SWR has been committed to providing the highest quality products for the shooting enthusiast. For more information about the Spectre and the location of the nearest stocking dealer, please contact SWR Manufacturing LLC, Dept. SAR, 796 Rocky Springs Church Road, Laurens, SC 29360. Phone: (864) 682-2830. Fax: (864) 682-4683. Their website is: www.swrmfg.com.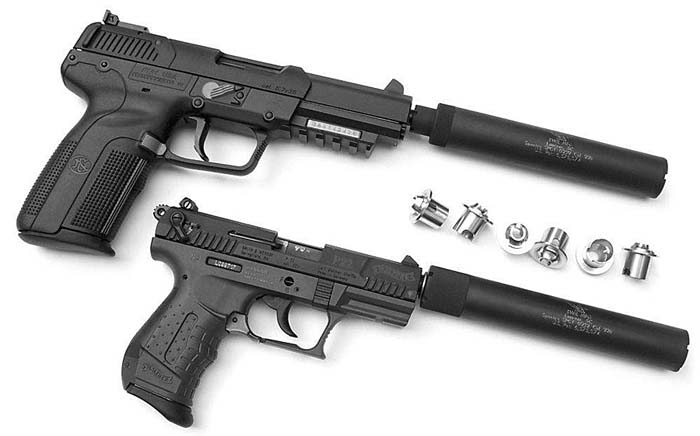 New 1919A6 Shooting Adapter
Now available is a custom multi-caliber 1919A6 Shooting Adapter. This adapter utilizes a modified .30 caliber ammo can to hold your ammo and to collect your spent links. It's a very simple and very effective design that allows the shooter to have a compact yet versatile shooting system. You never again have to worry about your spent links falling to the ground and getting dirty. This adapter keeps them clean and ready to relink at the range. The new adapter simply pins right onto your 1919 with the supplied hardware and takes less than a minute to install. It gives you a very affordable clean shooting system for your A6 ground set-up. The adapter will work will all caliber 1919A6s. It features mig and tig welding throughout (all welds are smooth sanded), a fully enclosed link chute, a belt assist to keep the belt feeding properly, quick pins, a support handle, a built-in brass deflector and can be ordered in either black or OD green. The adapter can be ordered with either a standard full-size .30 caliber ammo can or a modified shorter can that is 2 inches shorter. For more information or to place an order, please contact Beltfedshooters, Dept. SAR, 9524 W. Camelback Road, Ste#130, Glendale, AZ 85305. E-mail to: reconrichie@aol.com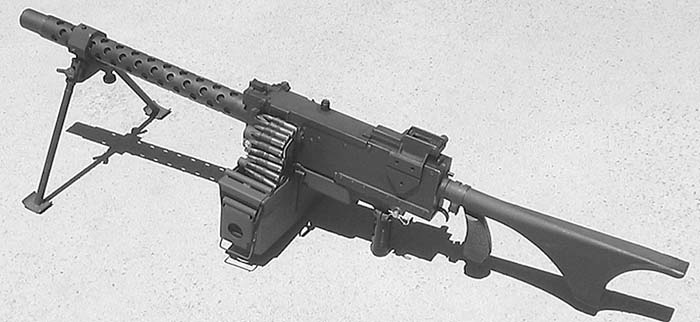 New Products from DEZ Arms, Inc.
DEZ Arms, Inc. has just released several new products for the shooting enthusiast. The first are stripped AR-15/M16 barrels made from durable 4140 chrome moly steel. The barrels are contoured, 1 in 9 twist, 6-groove, stress relieved and turned on center for precision accuracy and functioning. They are available in 16-inch lightweight, 16-inch heavy weight and 20-inch H-Bar. The other two products are for the 1919A4 machine gun. The first is a one-piece booster. This new production one-piece booster is made from 4140 chrome moly steel with exact internal dimensions, angles, margins, surface and exit hole diameters for reliable and proper barrel functioning. This can also be combined with their other new product; a Slip-On Flash Hider for the 1919A4. This new inexpensive flash hider easily adapts to the one-piece booster. The flash hider controls flash and also transforms your antique looking 1919 into an ultramodern looking weapon. The new flash hider adds 8 inches to the gun's length. Either of these new items can be purchased for $35 in the white or $40 parkerized. The combination price is $65 in the white and $75 for the parkerized finish. For more information please contact them at DEZ Arms, Inc., Dept. SAR, 2899 11th Drive, Adams, WI 53910. Phone: (630) 280-9448. Fax: (630) 668-2041. They can be found on the web at www.dezarms.com.

New .30-06 M1 Garand Match Ammunition from Hornady
Hornady has now announced a new addition to their Match ammunition line – a purpose built .30-06 match load specifically designed for the M1 Garand. Hornady M1 Garand ammunition is loaded with a 168-grain A-MAX bullet that launches at 2,710 feet per second and provides match winning accuracy. Carefully designed medium burn propellants protect the rifle's intricate gas port system allowing safe and accurate firing of the M1 rifle and meets all Sporting Arms and Ammunition Manufacturers' Institute (SAAMI) guidelines. Until now, Garand shooters have been limited to military surplus ammunition, handloading, and .30-06 commercial ammunition that is often too powerful for the sensitive gas powered operating system of the M1 Garand. "Permanent damage can occur while shooting standard factory loaded .30-06 ammunition in the M1 Garand," said Dave Emary, Hornady Chief Ballistic Scientist. "Typical factory loads contain fast burning propellants that when fired, result in port pressures and gas volumes that are too high, causing violent stress to the rifle's operating rod, bolt, and receiver." The M1 Garand uses an intricate gas port system to cycle the action, but existing .30-06 ammunition can burn too hot, causing the operating system to be driven harder and faster than intended. This new offering from Hornady is purpose built to provide accurate, safe and ultra reliable functioning for the M1 Garand. For more information please contact Hornady Manufacturing Company, Dept. SAR, 3625 Old Potash Highway, P.O. Box 1848, Grand Island, NE 68803. Phone: (308) 382-1390. Fax: (308) 382-5761. Visit website at: www.hornady.com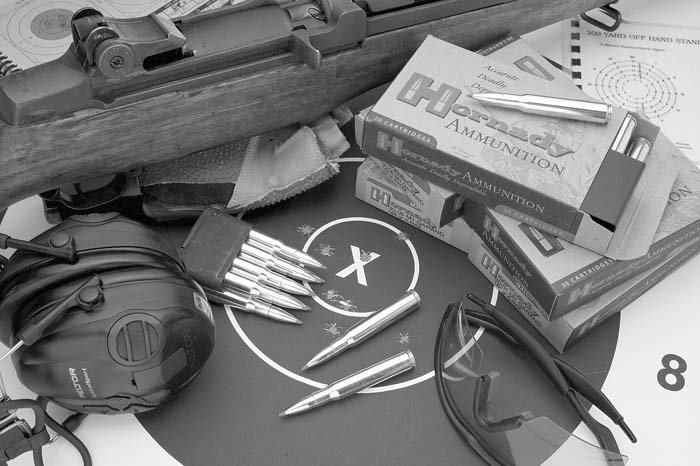 Blackhawk! Introduces New Crucible II Folding Knife
Blackhawk! is proud to announce a new model in the very popular Crucible knife line. The original Crucible folding knife, designed by noted close-combat expert Kelly McCann, found immediate favor with armed professionals and remains in service worldwide. However, as a premium-quality knife, its price tag put it out of reach of many military and law enforcement personnel. In response to their requests, Blackhawk! manufactured the same exact design, making calculated changes to the blade steel and coating to make it more affordable. The result was the Crucible II. This high-performance folding knife features a stout, flush-ground liner-lock mechanism, textured G-10 handle slabs, and a distinctive handle shape that provides a superior grip and hand protection. Its broad spear point blade is ground from AUS 8A stainless steel and features a non-reflective black Teflon coating. Available with either a plain or partially serrated edge, the Crucible II also features a four-position clip that supports all possible carry positions and Phillips-head clip and pivot screws for easy user maintenance. The Crucible II has been member tested and is officially recommended by the National Tactical Officer's Association (NTOA). For more information contact Blackhawk Products Group, Dept. SAR, 6160 Commander Parkway, Norfolk, VA 23502. Phone: (757) 436-3101. Fax: (757) 436-3088. Their website is www.blackhawk.com.
This article first appeared in Small Arms Review V12N2 (November 2008)