By Chris A. Choat
H&K INTRODUCES REVOLUTIONARY NEW RIFLE

The new SL8-1 sporting rifle was recently introduced into the U.S. market by German firearms manufacturer Heckler & Koch. This high performance .223 caliber semi-automatic rifle is constructed almost entirely of a tough, carbon fiber-reinforced polymer material. Departing from the roller-locked bolt system design traditionally used in HK long guns, the new SL8-1 utilizes a proven short stroke, piston-actuated gas operating system, well known for simplicity and reliability. H&K has been absent from the commercial rifle market for several years but with the introduction of the SL8-1 that is all about to change. Designed and engineered to deliver the highest standard of shooting performance, the ergonomics and clean lines of the SL8-1 are functional and modern, imparting the look and feel of a 21st century firearm. Several modular sighting systems are available, including extended and short Picatinny rails with open sights, a 1.5X scope with an integral carry handle and a dual optical system that will combine a 3X scope with an electronic red dot sight. Other features include a cold hammer forged heavy barrel for precision accuracy, fully adjustable open sights, adjustable and removable cheek-piece ambidextrous safety/selector lever and a detachable 10-round magazine. (Editor's note: I will be reviewing this exciting new rifle in an upcoming issue of SAR.) For more information contact: Heckler & Koch, Inc., Dept. SAR, 21480 Pacific Boulevard, Sterling, VA 20166-8903. Phone: 1-703-450-1900. Fax: 1-703-450-8160.
SPECIAL EDITION WINCHESTER® SAFES BENEFIT DUCKS UNLIMITED®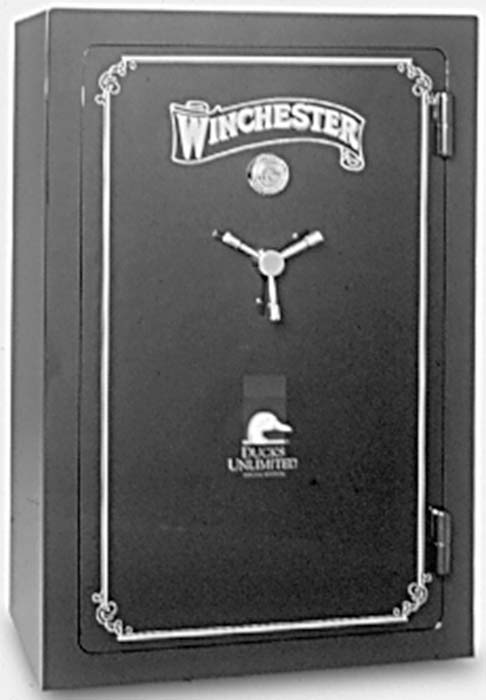 Meilink Safe Company, manufacturer of Winchester safes, announces the arrival of special edition Ducks Unlimited gun safes. A portion of the proceeds from the sale of these safes goes to Ducks Unlimited, Inc., an organization dedicated to the conservation of North American wetlands through protection, restoration and management. All Ducks Unlimited safes feature a Ducks Unlimited logo on the dial and image on the front, plus an embroidered Ducks Unlimited shield on the inside door panel. They are available in three models, three sizes each, with a number of interior choices available for each model. Ducks Unlimited has been involved in the conservation of over 8.8 million acres of wetlands in North America. Their mission is to conserve and protect wetland habitat, which not only supports the lifecycles of waterfowl, but also benefits over 900 species of wildlife including 160 that are threatened or endangered. Wetlands contribute to the overall health of our environment by purifying groundwater and reducing erosion and flooding. These efforts translate into benefits for all through more rewarding outdoor experiences. Meilink Safe Company, a subsidiary of Fire King International, makes Winchester Gun Safes under a licensing agreement with Winchester, one of the most famous names in firearms and ammunition. Winchester Ducks Unlimited SE Safes are manufactured and sold under license from Ducks Umlimited, Inc. For more information contact Meilink Safe Company, Dept. SAR, 111 Security Parkway, New Albany, Indiana 47150. Phone: 1-800-494-6723. Fax: 1-812-948-0437.
AEARO INTRODUCES NEW JUNIOR SAFETY PRODUCTS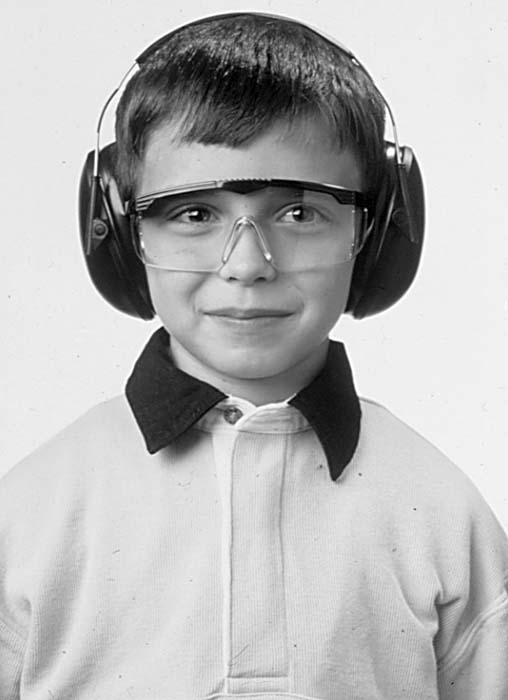 Aearo, a world leader in the design and manufacturing of personal safety products, has just introduced two new safety products for use in the sport of shooting. The new products are the Peltor Junior earmuff and the AOSafety Junior safety glasses, specifically designed to fit youth and smaller adults, especially women. Unlike most shooting products available today, the Junior muffs allow youth and smaller adults to get a comfortable, better fit because they are designed specifically to fit a smaller head size. They do not size-up to fit most adults the way many products that are currently on the market are designed to do. The Peltor Junior earmuff features a padded headband and comfortable, low-profile ear cups that encourage youth to wear the protection they need over extended periods of time. The product provides appropriate noise reduction in a shooting environment, while still allowing range commands to be heard. Aearo also introduces AOSafety Junior safety glasses, again designed specifically to fit smaller shooters. The glasses feature a stylish, wraparound design for front and side impact protection, and adjustable temples for a secure and custom fit. The glasses are designed to protect against debris from powder discharge, as well as brass particles from spent shells. For more information contact Aearo Company, Dept. SAR, Indianapolis, Indiana. Phone: 1-317-692-6581.
This article first appeared in Small Arms Review V3N6 (March 2000)