By Chris A. Choat
Champion Eyes & Ears Has New Ballistic Glasses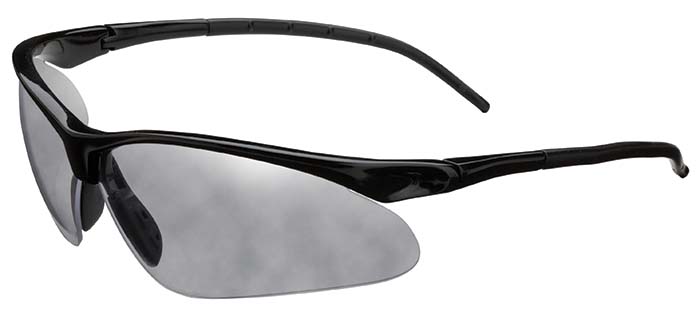 Champion Eyes & Ears adds three new ballistic-rated glasses that offer a sharp look at affordable prices. These new shooting glasses surpass industry standards by providing four times greater impact protection than ANSI Z87.1+; achieving the military standard MIL-PRF-31013 3.5.1.1 ballistic resistance for optimal protection. An assortment of different frames and lens colors present shooters with a variety of stylish options. With the shooter in mind, Champion designs its shooting glasses for exceptional comfort with a molded nose piece and slip resistant materials. These shooting glasses will stay put during the most demanding activities, allowing the shooter to focus on making the shot. The lightweight glasses also feature a wrap-around style for extra safety and added peripheral vision, plus scratch-resistant lenses for optimal clarity. These lenses reduce glare and enhance target sharpness with no distortion. They also have two new anti-fog coated designs and a small-framed slim fit pink option for women and young shooters. A portion of the profit from every Champion Pink Slim Fit Glasses sold goes to help find a cure for breast cancer. For more information contact ATK Sporting, 1 ATK Way, Anoka WI, 55303. Phone: (800) 831-0850. Website: www.championtarget.com.
Quad STF Introduces New Barracuda AR-15 Rifle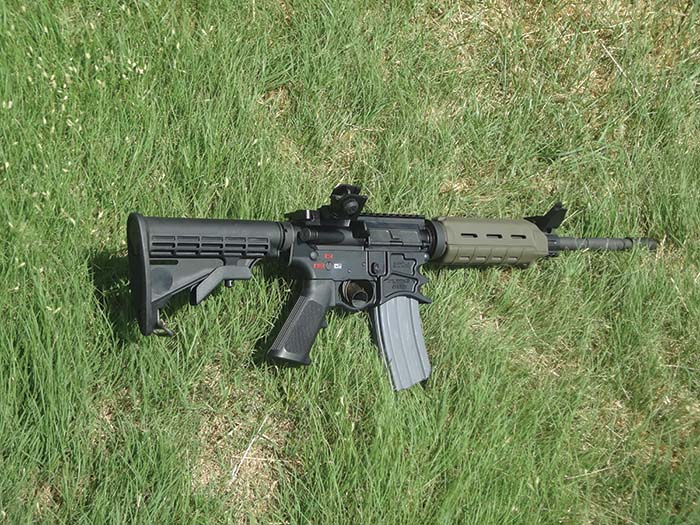 A new company, Quad STF, LLC, has just started producing a new AR-15 type rifle called the Barracuda. The new rifle features a lower milled from a single 20 pound block of 7075 T7351 aircraft grade aluminum and has several innovative new features. The rifle has a 16-inch M4 profile barrel with a 1 in 9 twist and uses a Dragon Head flash hider. Furniture includes an M4 6-position stock as well as a MagPul MOE forearm and standard A2 pistol grip. The basic rifle has a flat-top upper and comes with no sights. Dueck Defense RTS (Rapid Transition Sights) offset sights are available as an option. The front of the lower receiver has machined-in finger grooves, which are said to help provide a more stabile hold for either 3-gun shooting or CQB scenarios. The new Barracuda lower is thicker around the magazine well area to provide more strength for users that want to add a .50 caliber BMG upper to the rifle without the fear of breaking the lower. The lower also has a built-in set screw that can be used to tighten the fit of the lower to non Mil-Spec upper receivers. The Barracuda had an Alodine finish that is then Ceramic Powder coated and can withstand temperatures of over 800 degrees. The rifle is shipped standard with a Blackhawk soft carrying case and three 30-round magazines. For more information please contact them at Quad STF, LLC, HC 01 Box 4, Rolla, KS 67954. Phone: (620) 428-2029. Website: www.quadstf.com.
ATN Announces New NVG-7 Goggles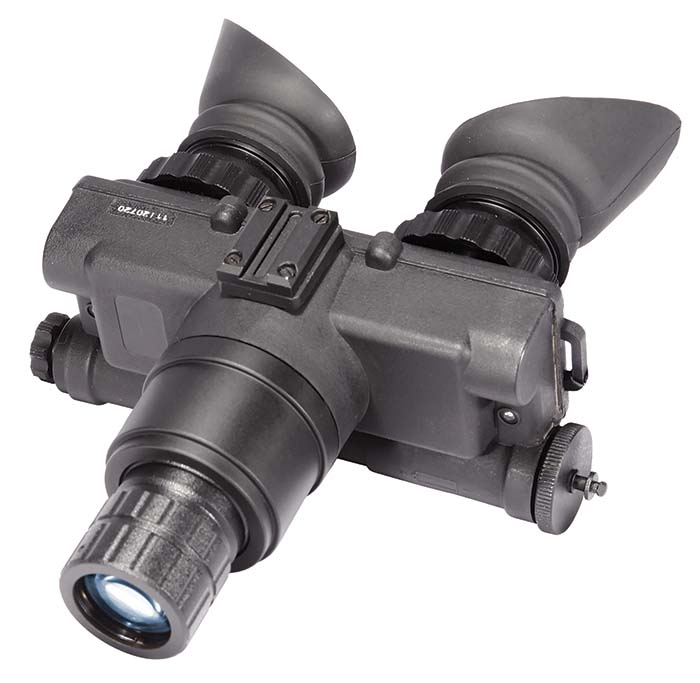 American Technologies Network Corp., makers of military, law enforcement, security and outdoor night vision and thermal applications, introduce the ATN NVG-7 series of night vision goggles. The multi-purpose series allow users to operate the NVG-7 as a hand-held, head-mounted or helmet-mounted night vision device. The single-tube night vision goggle is built around a high-grade 18mm Gen 2+ or Gen 3 Image Intensifier Tube and uses a binocular style design for convenience. Lightweight and compact, the NVG-7 is housed in a durable body and has a built-in IR light source for close-up illumination in total darkness. Other features include auto-brightness, bright source shut-off and an adjustable interpupillary distance. The NVG-7 series is water and fog resistant and the all-glass optics are multi-coated to provide brilliant clarity with no distortion. The ATN NVG-7 series is available in 1x with 3x, 5x and 8x optional lenses available. It comes with a flip-up head mount assembly, brow pads, eye cups, day light filter, manual, lens tissue and one 3V lithium CR123A battery in a soft carrying case. The NVG-7 series is available as Gen 2+ or CGT, HPT, Gen 3, Gen 3A, Gen 3P and WPT models. The ATN NVG-7 Gen 2+ has an MSRP of $1,749. They can be contacted at American Technologies Network, 1341 San Mateo Avenue, San Francisco, CA 94080. Phone: (650) 989-5100. Website: www.atncorp.com.
Viridian Releases World's First Pocket Pistol Taclight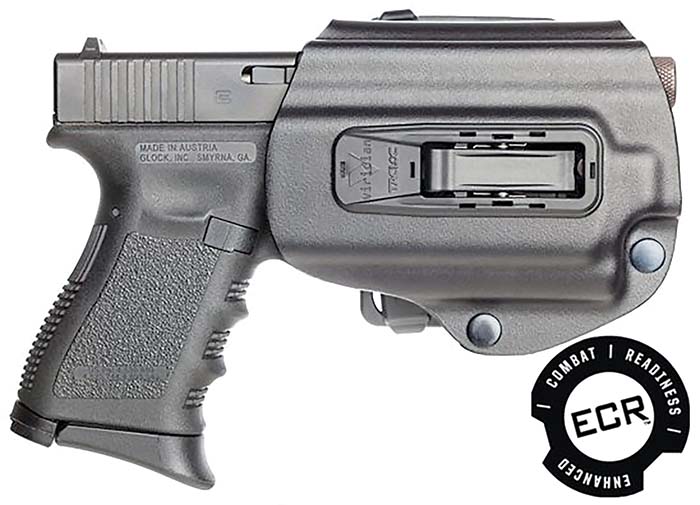 The country's fastest-growing laser sight brand has launched the world's first tactical light made for pocket pistols, giving popular weapons like the Ruger LCP vastly improved defensive power. The new Viridian Reactor TL tactical light packs world-class technology into the industry's smallest frame: advanced Radiance illumination, powerful 140 lumen light, and a unique Enhanced Combat Readiness feature for instant, automatic activation. In addition to its game-changing size and sleek design, the Reactor TL's unique Radiance wide-beam technology illuminates over twice the horizontal area of standard taclights, for faster discovery and targeting. High-output constant and strobe functions have the power of far bigger lights – up to 140 lumens – to expose, blind and disorient without weight or bulk. Exclusive Enhanced Combat Readiness (ECR) ignites the light the moment you draw, for instant illumination without fumbling with buttons or changing your grip – split-second speed that could make a life-saving difference. The advanced lithium-powered Reactor TL has extended-life power cells for constant readiness, up to 40 minutes of operating time (strobe function), and a 3-level state of charge display so you always know your power level. A Viridian ECR equipped holster is included with every Reactor TL to arm the Enhanced Combat Readiness feature. Reactor TL models for the Ruger LCP are shipping now, and are available at gun dealers and sporting goods shops across the country. Units for other pistols, such as the Ruger LC9 and Smith & Wesson M & P Shield, will be shipping later. For more information please contact them at Viridian Green Laser Sights, 5475 Pioneer Creek Drive, Maple Plain, MN, 55359. Phone: (800) 990-9390. Website: www.viridiangreenlaser.com.
Pachmayr Introduces New Tactical Grip Glove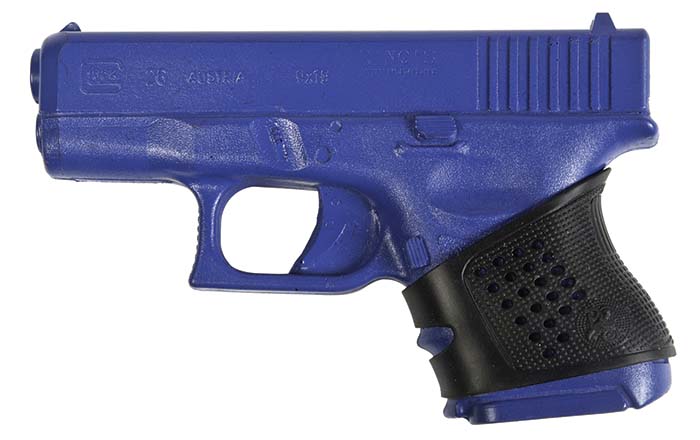 Pachmayr, a leader in the field of recoil reduction and handgun grips, has expanded the popular Tactical Grip Glove line to include new grips for the Smith & Wesson M&P Shield and the Springfield XD(S) Models. These latest Tactical Grip Gloves bring a new standard of comfort and control to today's powerful concealed carry handguns. The secret is in the grip's slight palm swell and ventilated grip panels. Adding very little bulk to the gun's grip, each provides a remarkable improvement in the handling of these smaller handguns. Custom molded for each model, this simple accessory transforms the grip and adds the control necessary to make these small handguns comfortable to carry and shoot. For real authenticity, the grip's molded backstrap designs even match that of the original handguns. In fact, these easy-to-install Grip Gloves are so effective that they have been adopted by the FBI Academy in Quantico, VA. In addition to superior fit, Pachmayr's Decelerator material delivers recoil reduction and enhanced control unmatched by other slip-on brands. The proprietary material also provides the right flexibility to make installation "a snap." No trimming, tearing or hard work is needed for a perfect fit on the S&W M&P Shield and the Springfield XD(S). With an MSRP of only $13.98, Tactical Grip Gloves can change the way you shoot. Currently they make Grip Gloves for most all pistols. Contact them at Lyman Products Corp., 475 Smith Street, Middletown, CT 06457. Phone: (860) 632-2020. Website: www.lymanproducts.com.
SureFire New Ultra Scout Light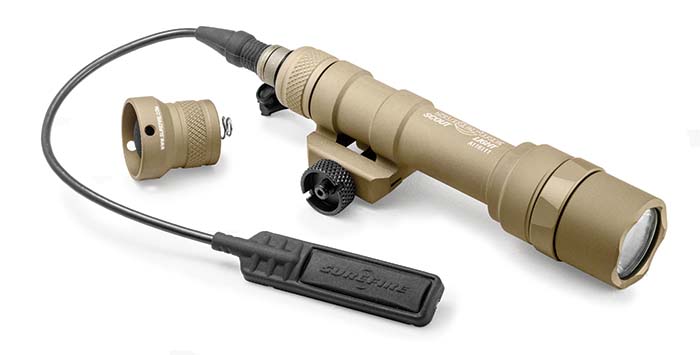 The SureFire Ultra Scout Light models are now available. The M600U and M620U have been upgraded to 500 lumens while still maintaining their small, compact size. The M600U & M620U Scout Light are lightweight, compact WeaponLight's featuring an ultra-high-output LED that delivers 500 lumens of blinding white light. A proprietary TIR lens shapes the recoil-proof LED's light into a beam with plenty of reach but enough surround light to accommodate peripheral vision, making the Scout Light Series ideal for longer- and closer-range applications. The ergonomic M600U attaches quickly and securely to any Mil-Std 1913 rail via its integral thumbscrew clamp, while the M620U utilizes a self-adjusting Swing-Lever clamp that will fit out of spec rails. The light is activated by either clicking its pushbutton tailcap switch or, for fingertip control, by pressing the pressure-activated tape switch (both included). Constructed of lightweight aerospace aluminum, hard anodized with a Mil-Spec finish, and O-ring sealed to keep out the elements, the tough Scout Light models thrive in combat-like conditions and provides a tactical advantage in low-light situations without any sacrifice in weapon maneuverability. These new lights are powered by two 123A lithium batteries with 10-year shelf life (included) and are backed by SureFire's No-Hassle Guarantee. For more information you can contact them at SureFire, LLC, 18300 Mount Baldy Circle. Fountain Valley, CA 92708. Phone: (714) 545-9444. Website: www.surefire.com.
This article first appeared in Small Arms Review V18N1 (February 2014)