By The Small Arms Review Editorial Staff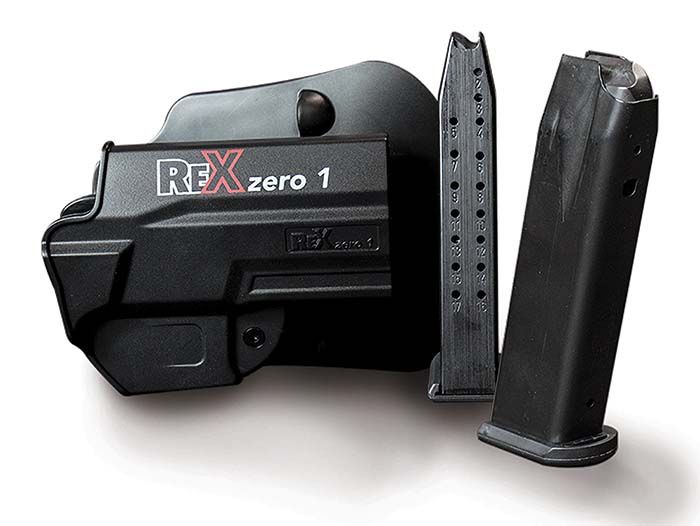 FIME
REX Zero 1
Utilizing the proper sights can significantly improve your overall accuracy and performance. Whether you prefer the high visibility of fiber optic or the simplicity of a white dot, FIME provides both options for your REX. Although the factory sights function flawlessly, upgrading your sights is a must for anyone striving for peak performance. FIME carries sights for the Standard, Compact, Tactical and Tactical Compact. fimegroup.com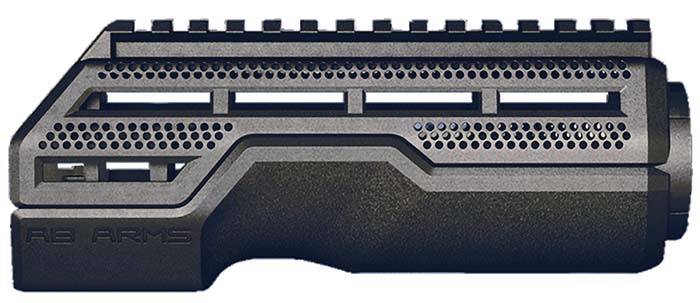 A*B Arms
Carbine Length Polymer Handguards
The A*B Arms MOD 1 and A*B Pro carbine-length AR-15 polymer handguards were designed for high heat dissipation, comfort and control. Thousands have been sold to date as an excellent upgrade to the standard clam shell and Magpul handguards that seem to come with every AR-15 rifle sale. abarms.com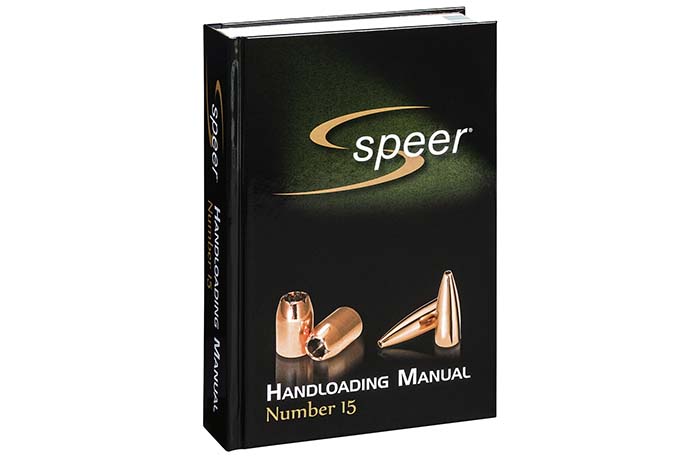 SPEER
Speer Handloading Manual No. 15
Decades of reloading knowledge and the latest recipes and techniques have been distilled into a single source: The Speer® Handloading Manual No. 15. This new edition is Speer's largest volume yet, featuring updated recipes with the latest propellants for more than 120 legacy cartridges, as well as data for 13 new cartridges, including 204 Ruger, 6.5 Creedmoor and 300 Blackout. The all-encompassing manual also provides recipes for loading new Gold Dot® rifle component bullets and articles by professional shooters Julie Golob and Jim Gilliland. speer-ammo.com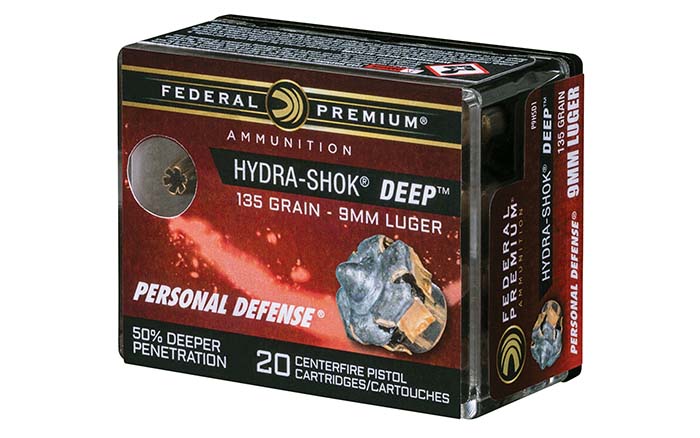 FEDERAL PREMIUM
Hydra-Shok® Deep™ 9mm Luger
Federal Premium® Hydra-Shok® has proven itself for self-defense since 1989. Hydra-Shok Deep™ builds off the time-tested platform with design improvements that better meet modern performance measurements. The bullet features a more robust center post and a core design that provides as much as 50-percent deeper penetration than original Hydra-Shok and competitor loads. federalpremium.com

SAVAGE ARMS
Rascal Target
The industry's safest micro rimfire has come of age. The Rascal Target is built for accuracy and adaptability, thanks to a precision hardwood stock, heavy 16 1/8-inch barrel, one-piece Picatinny rail and threaded (1/2-28) muzzle. Like the original Rascal, the single-shot rifle cocks by lifting the bolt and unloads easily—without pulling the trigger. The design also builds superior shooting skills thanks to full-size rifle features, including Savage's user-adjustable AccuTrigger™ system. The platform offers far better safety, functionality and accuracy than competing designs. savagearms.com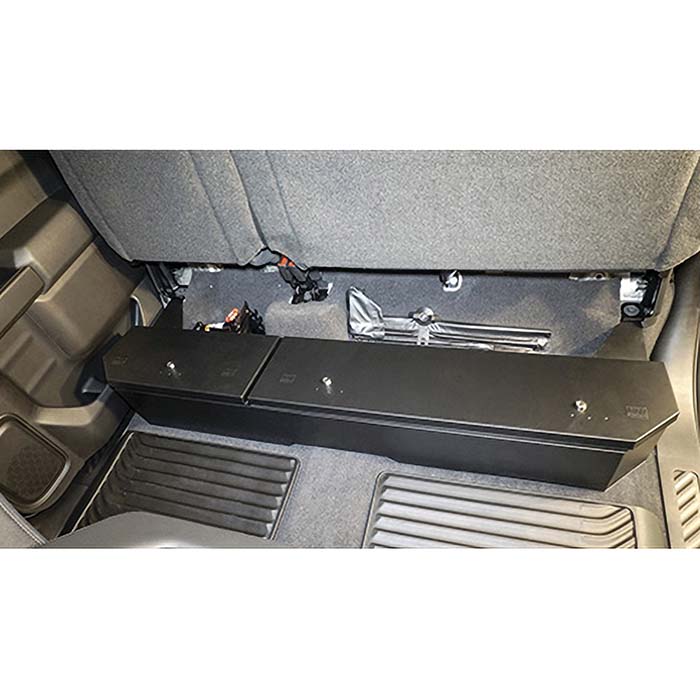 TUFFY SECURITY PRODUCTS
Model 352
Tuffy Security Products has created a rear under seat lockbox specifically designed to fit 2019 GMC Sierra and Chevy Silverado Crew Cab and Double Cab pickup trucks. Featuring a formfitting design, the lockbox is concealed from view when the 60/40 split bench seats are lowered.
The Model 352 is comprised of 16-gauge powder coated welded steel and uses Tuffy's patented Pry-Guard locking system with 1/8-inch welded steel components and has chamfered edges. Pry-Guard technology has a 10 tumbler double-bitted security lock with built-in weather seals to protect the content of the box. A weather-resistant lid has an exclusive hinging system with a built-in lid stop that supports the lid when open.
Tuffy's Model 352 installs easily with the included mounting hardware which works in conjunctions with the OEM hardware and does not require any drilling. The design allows for quick removal using the innovative mounting system which can only be accessed from inside the lockbox. tuffyproducts.com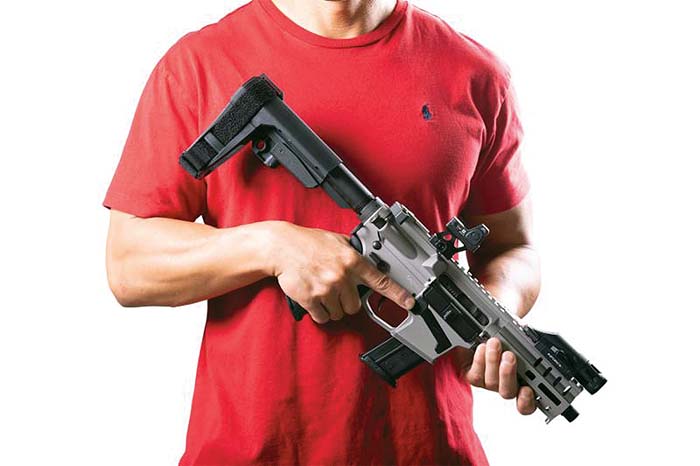 CMMG
RipBrace
The RipBrace features CMMG's FASTBACK Technology that allows users to simply pull straight back to extend the brace without pressing a release lever or button like most adjustable AR arm braces employ. This instant deployment is a one-of-a-kind feature that makes the RipBrace an optimal choice for any AR pistol designated for personal defense.
This revolutionary brace also has personal position presets (P3 Technology) that allow users to adjust a screw into different adjustment holes to ensure the stock extends to the same preferred position each time. This revolutionary brace is exceptionally lightweight, has ambidextrous functionality and is ATF Compliant. cmmginc.com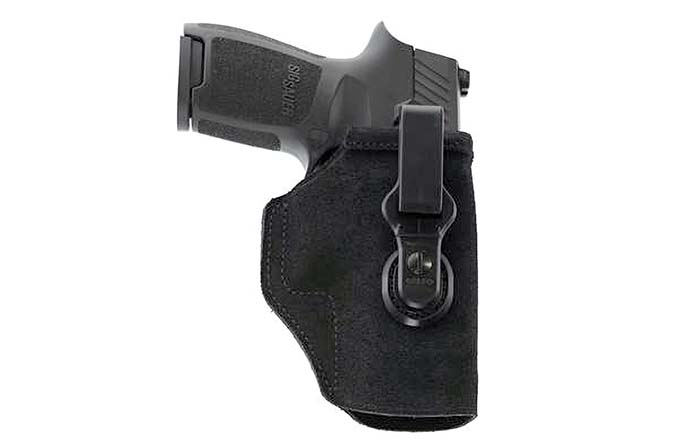 GALCO GUNLEATHER
Tuck-N-Go™
Part of Galco's extremely popular Carry Lite line of holsters, the Tuck-N-Go™ is constructed of Premium Center Cut Steerhide™. The Tuck-N-Go's open top allows a fast draw once the concealing garment is swept up and away, while the reinforced mouth allows a smooth and easy return to the holster. The improved Tuck-N-Go's belt clips are adjustable for cant, making it suitable for the strongside, crossdraw or appendix carry positions.
The ambidextrous Tuck-N-Go is supplied with two types of interchangeable tuckable clips. The first is the UniClip™, designed to go over the belt but which also works well without a belt. The second is the Ultimate Stealth™ clip with hook, which fits on the trouser waistband, under or behind a belt with just the clip showing, for the ultimate in stealthy concealment! galcogunleather.com

SAVAGE ARMS
MSR 10 Competition HD
To finish at the top of any event, shooters need the customization and precision engineered into every facet of the new MSR 10 Competition HD. Its advanced barrel is built specifically for the rifle in a collaborative effort between Savage® and PROOF Research®. The unique ported muzzle brake allows the shooter to tune the recoil impulse to stabilize the muzzle for faster, more accurate follow-up shots. Further customization follows with the gas block, which can be adjusted for optimal cycling of the full range of bullet weights, as well as for use with a suppressor. The gas block is also wrapped in a custom handguard and topped with an integral Picatinny rail. savagearms.com
This article first appeared in Small Arms Review V23N2 (February 2019)