by Heebum Hong
Recently, the Democratic People's Republic of Korea revealed the existence of a few new small arms through its release of propaganda photos taken during a military parade and official photo ops with North Korean dictator Kim Jong Un.
Below is the NK-Objective Individual Combat Weapon, the North Korean equivalent of the Daewoo K11 Dual-barrel Air-burst Weapon (DAW). We still don't know much about it, aside what we can glean from publicly released images. Also, we found a picture of the North Korean stand-alone grenade launcher version of this weapon recently, similar to the U.S.'s ill-fated like XM25 "Punisher" Counter Defilade Target Engagement System.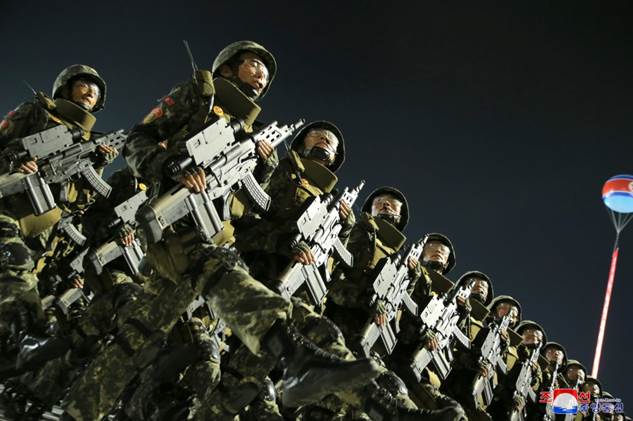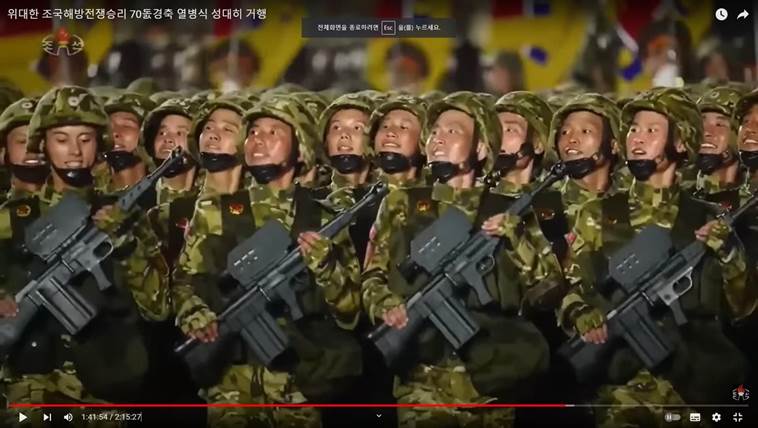 Members of the DPRK military also show off a new bullpup rifle, below, that's come to light during the last few years. Its design was likely inspired by the Russian Groza rifle, but no details have been revealed about the carbine, though we assume it's chambered in 5.45mm.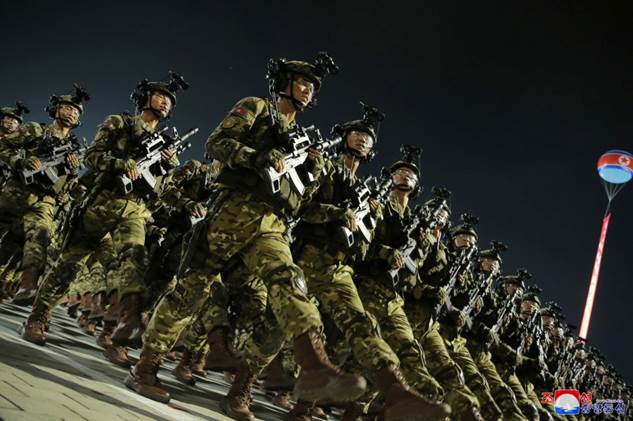 We looked closely at some of the recently released images and found something odd; one image, below, clearly shows a bent muzzle on the bullpup. We've added red line for the point of aim and a yellow line to that approximates the point of impact based on the angle of the clearly non-concentric muzzle device (or silencer) shown.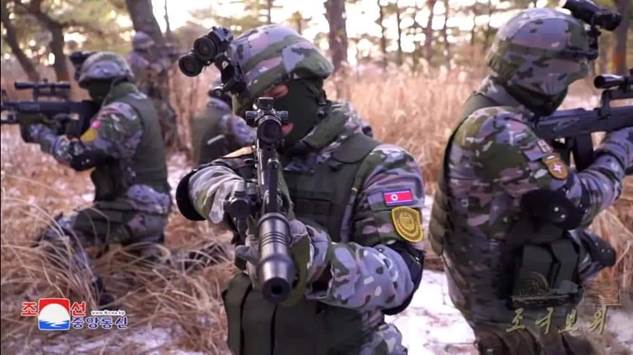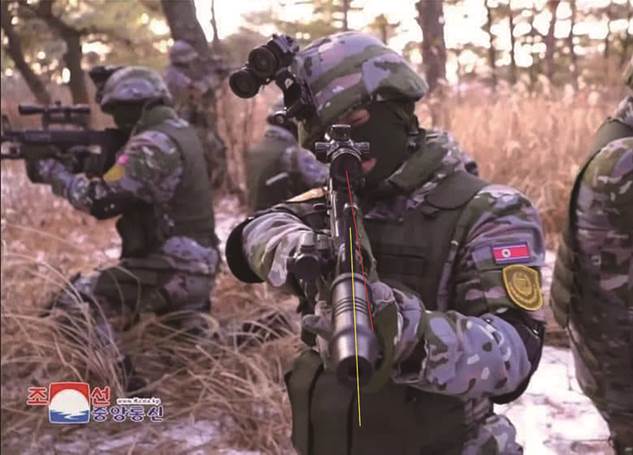 Supreme Leader of North Korea Kim Jong Un examines a prototype rifle in the images below. The rifle is clearly inspired by the design of the FN SCAR. We surmise this rifle is chambered in 5.45mm. Also, it has a red dot sight with a design similar to the South Korean DI Optics PVS-11K.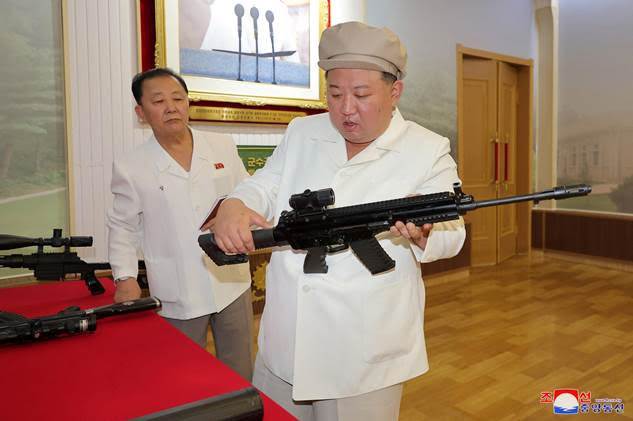 Kim Jong Un also shot a scoped Type 88 rifle (the North Korean version of the AK-74). Looking closely at the second image below, we notice the scope on the Type 88 is a Nikon Prostaff commercial scope.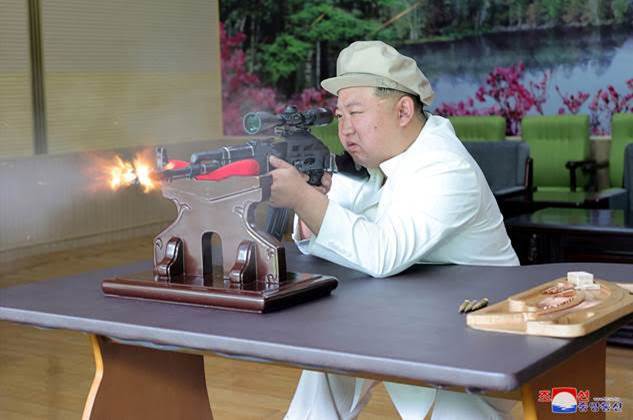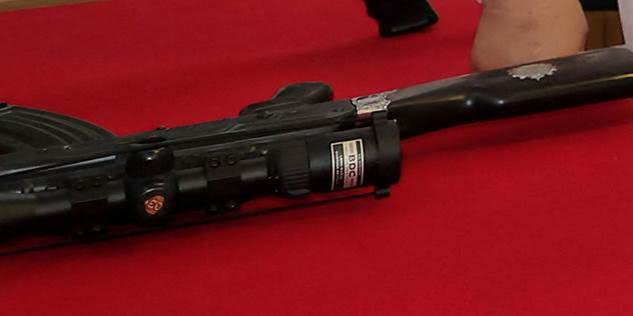 In the last of the images, we see Kim Jong Un handling what appears to be a new western-inspired, bolt-action, box magazine-fed sniper rifle. We surmise this rifle is chambered in 7.62x54R.