Hard to get more exotic than this two barreled, drum fed, hand cranked Bira Gun from Nepal, one of fifteen being restored by U.S. Armament Corp. for IMA-USA. The data plate can be seen in the inset below. The Bira was one several late 1800's period manually operated rapid fire guns at U.S. Armament's elaborate display. Website www.usarmamentcorp.com.
SAR's formula for shows combining regular weapons with machine guns is proving to be a success for dealers and attendees. For those who are curious about what goes on at a SAR Show, Robert Bruce offers a look at some highlights from the SAR East event in York, PA.
Most gun shows are exciting enough, but SAR East kicked it up several notches with plenty of exotic weaponry offered for sale to buyers qualified under federal, state and local laws.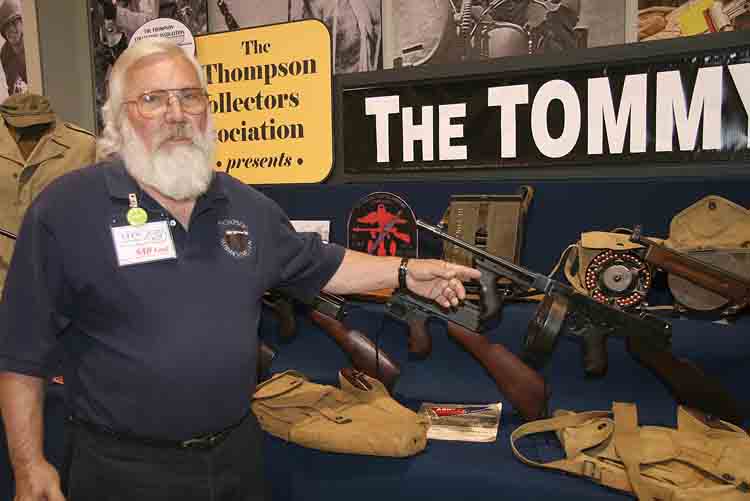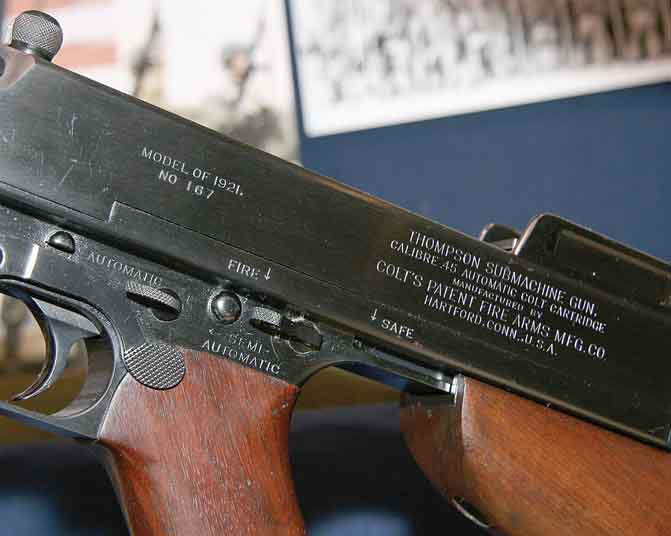 For three days beginning on April 30th, the picturesque city of York, Pennsylvania was the place to be for aficionados of machine guns, mortars, silencers, black rifles, and plenty more.
The York Expo Center became a full-immersion gun culture experience with everything from A to Z including load-your-own ammo kits for 37/40mm grenade launchers and graphically gruesome zombie targets.
Moose Lake Publications, SAR's parent company, handled the Class 3 and Black Rifle section, while local partner Appalachian Promotions brought in vendors from near and far selling "regular firearms," parts, accessories, ammo, gun books, and militaria.
"It's the best of both worlds," said Dan Shea, SAR's publisher and driving force behind Long Mountain Outfitters and Defense Munitions. "This is the second year for the show and it has grown in size and attendance."
Shea's observations were echoed by Appalachian Promotions, who noted that all the vendor tables in the thirty thousand square foot exhibit hall were taken and ticket sales had grown.
Historical machine gun displays were also a big draw, with two added benefits in contrast to traditional museum settings. First, there was no glass to spoil flash photos and to separate viewers from the artifacts. Don't touch, but you can get your nose literally within inches of factory markings and other details.
Then, owners of the items are usually standing close by, keeping a watchful eye and ready to answer questions or provide additional information.
In addition to "Doc Ed" Weitzman's lineup of vintage Vickers guns, the Thompson Collectors Association presented ten different versions of the crowd-pleasing Tommy Gun, backed by a whole wall with giant blowups of colorful wartime posters.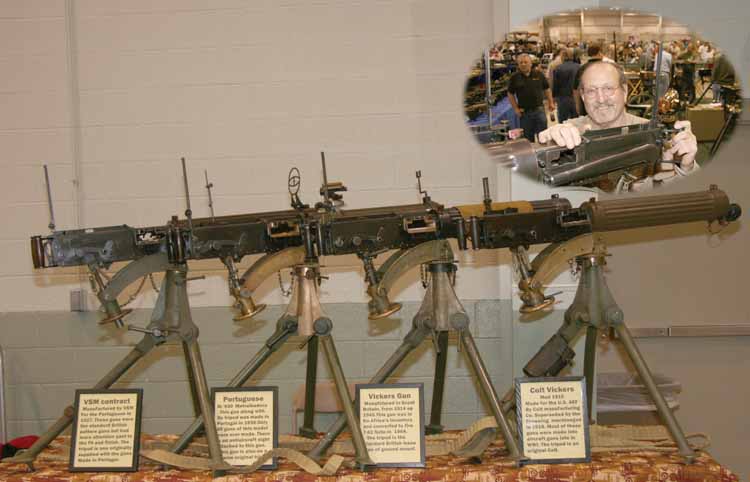 Unfortunately, there will not be a SAR East show in 2011. The scheduled date for the show in York coincides with the annual NRA convention and show that is being held in nearby Pittsburgh, PA that same weekend and the draw to that event will affect attendance though Appalachian Productions is expected to continue with their gun show.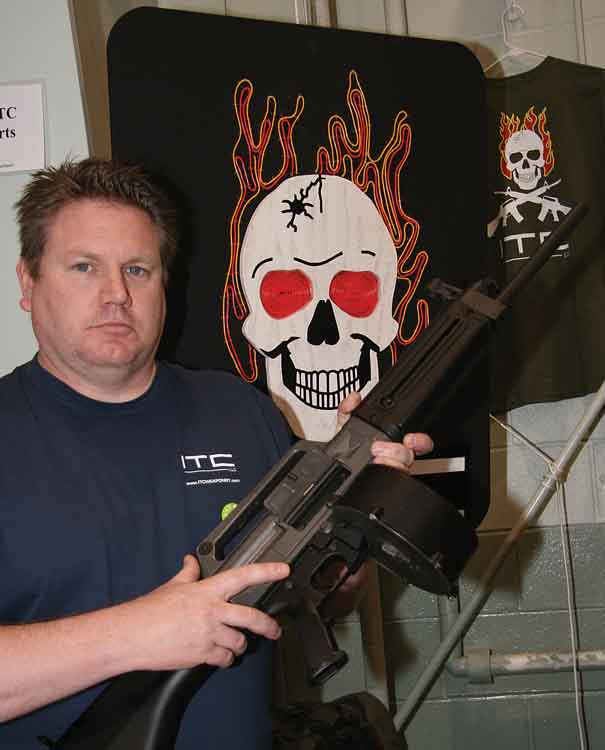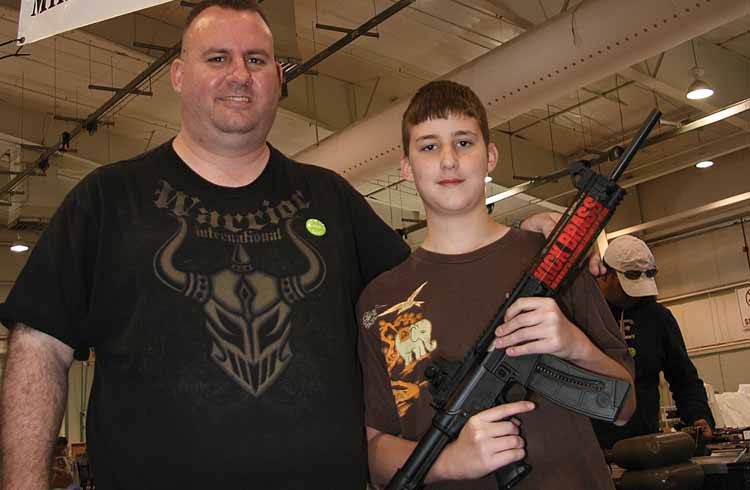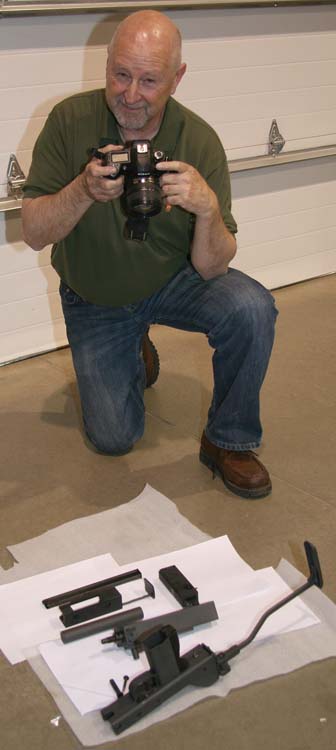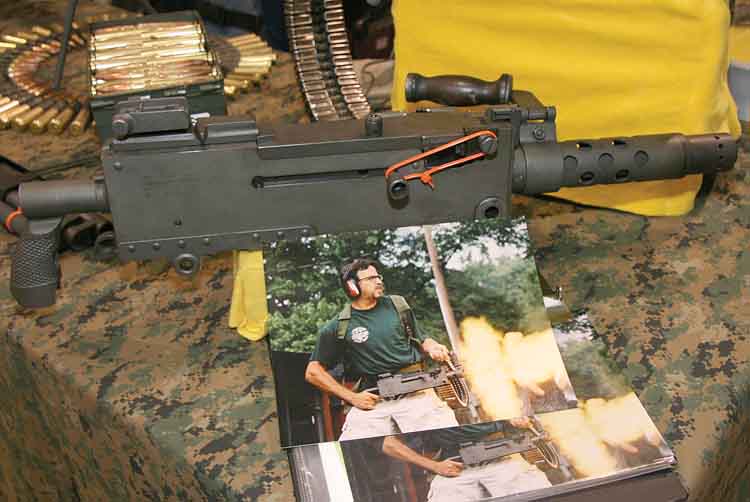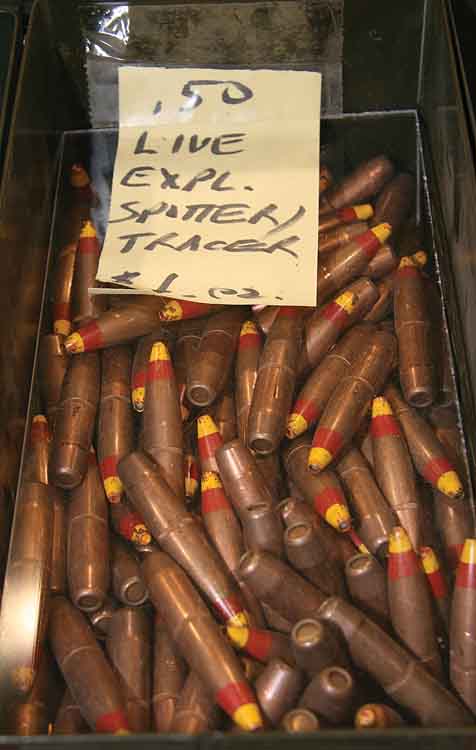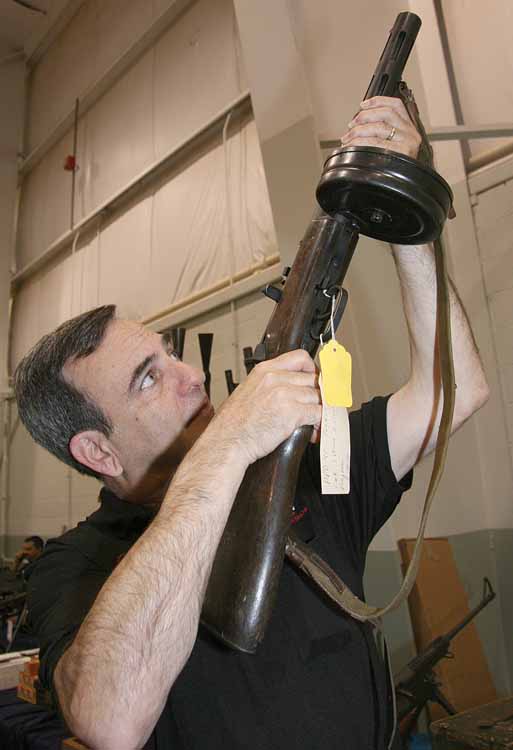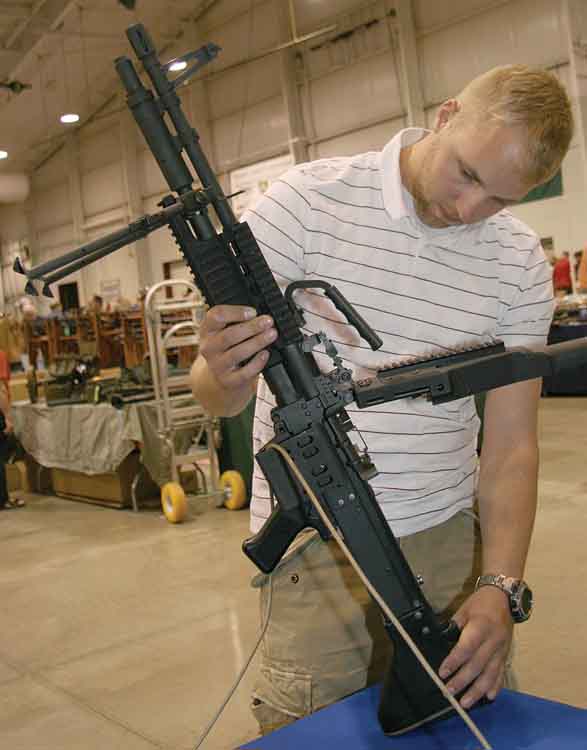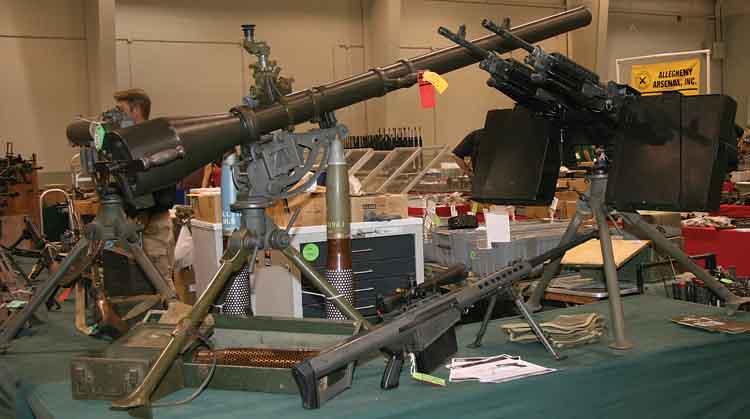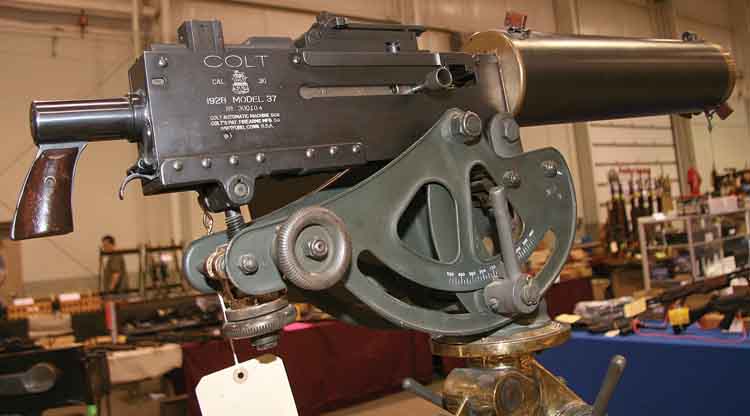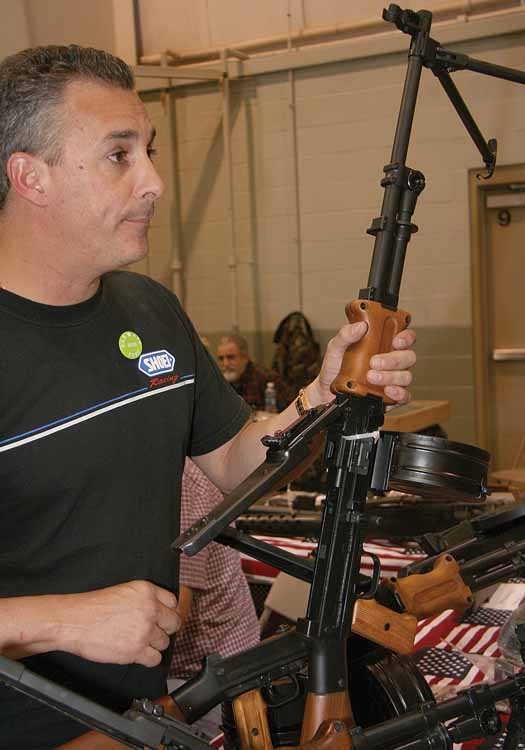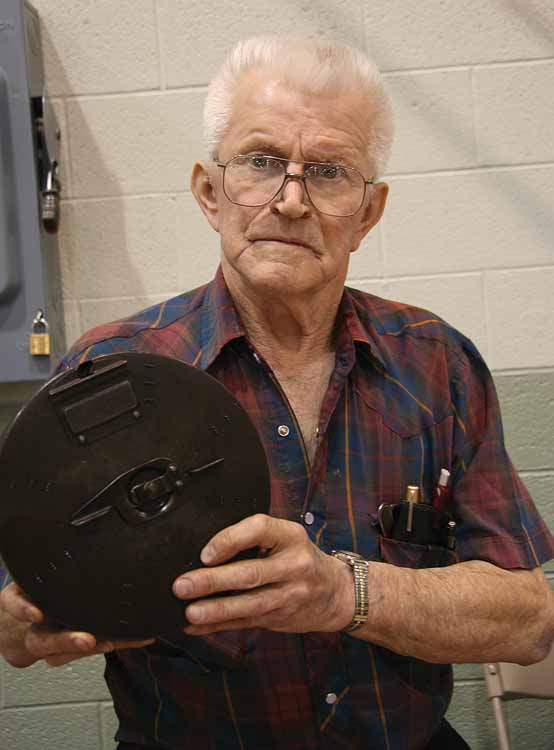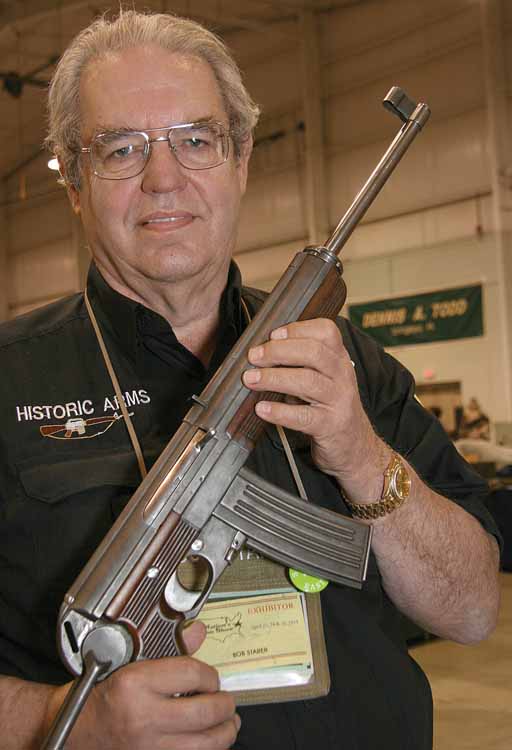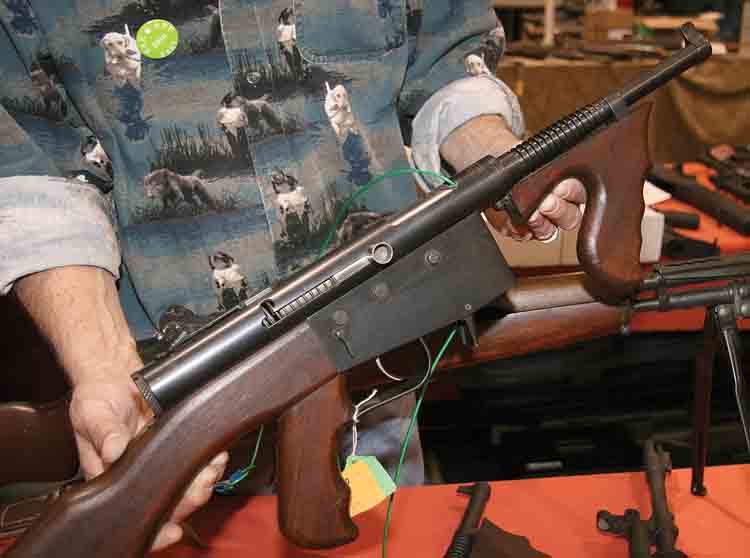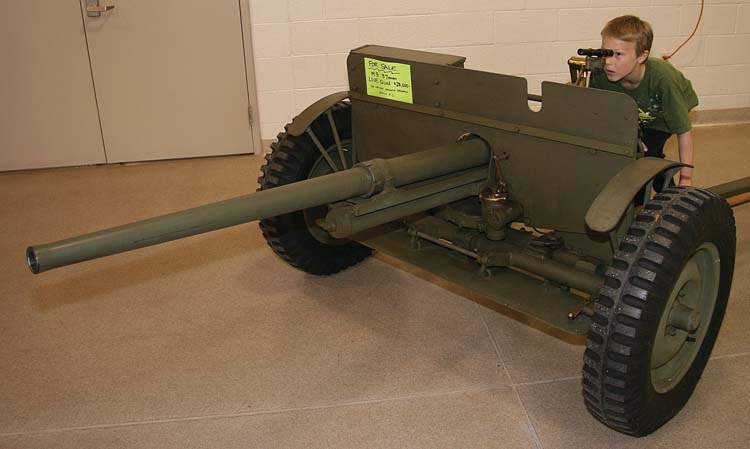 This article first appeared in Small Arms Review V14N4 (January 2011)