Small Arms Review Editorial Staff
Mystery Ranch
Blackjack LT 35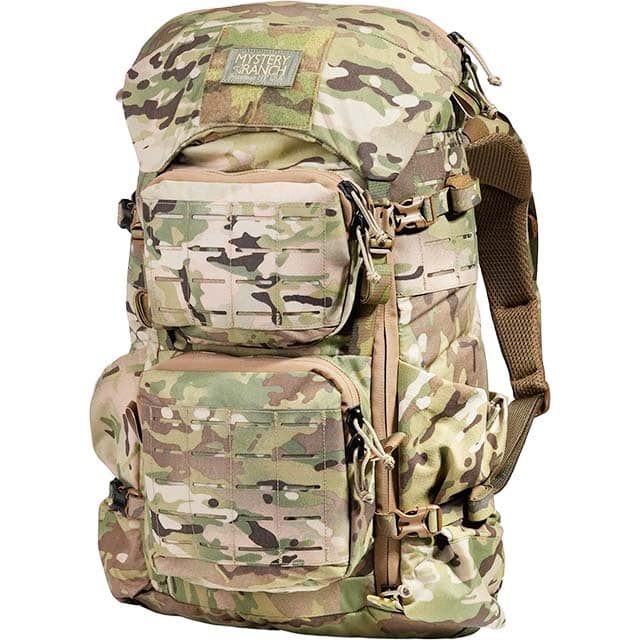 Research and development are the cornerstones of Mystery Ranch, and the Blackjack LT 35 is a direct result. Designed specifically for the needs around short missions, sub-24-48hrs, this long and lean pack can simplify your on-the-go needs, whether its cities to warzones or anywhere in between; this will become your go-to performance pack. The pack's main compartment can be accessed through the top shroud or the full-compartment side zip, and pockets provide various organizational options to sort all your essential gear. And the multiple PALS panels, both external and internal, add organization and tactical gear attachment options. The pack is made in the USA and is Berry amendment compliant.
Features
330D Cougar Nylon Teflon PU70G fabric with YKK zippers
Lightweight yoke and adjuster
Side pockets for mags or hydration
Dual-zip radio and hydration port
Dual internal hydration sleeves
Zippered lid pocket
Dual side compression straps
Internal mesh pocket and PALS webbing for radio mount
Specs
Weight: 3.76lb
Volume: 35L (2136cu-in)
Sizes: M/L XL
Colors: MultiCam, Coyote
Berry Compliant
MSRP: $425 ($450 MultiCam) / mysteryranch.com
EOTECH
BinoNV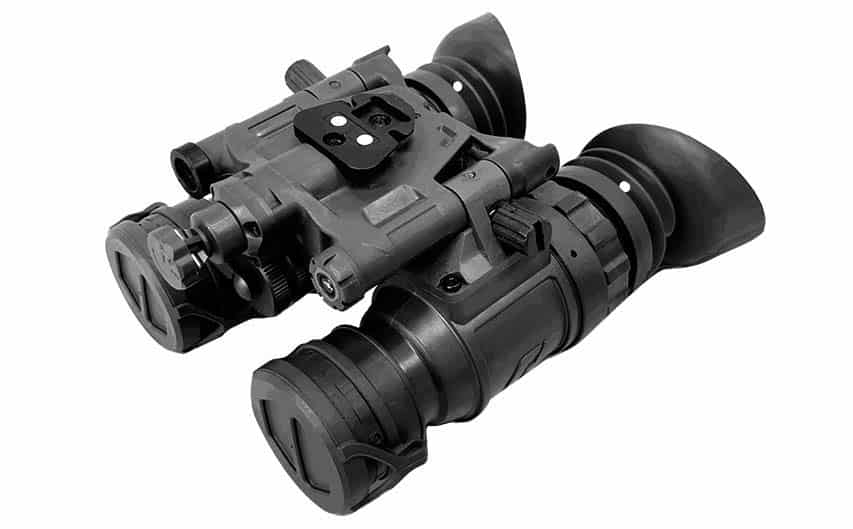 The EOTECH BinoNV is a cutting edge, compact, lightweight, white-phosphorous night vision goggle built to full Mil-Spec standards. Binocular systems offer better depth perception than single tube systems making them preferred for navigating on foot or by vehicle and interacting with the environment. The built-in Diopter adjustments makes this model an ideal choice for special operations forces and SWAT applications. This goggle is fully articulable where the user can flip up each monocular easily and independently. This goggle features a self-contained single AA battery power and can be also operated with an external battery pack (optional) for increased operational run time.
Weight: 19.4oz / 1.2lb w/battery
Power: 1 AA battery – Supports lithium, alkaline or rechargeable
Battery Life: Lithium: > 25 hours / Alkaline: > 15 hours
Field-of-View: 40°
Minimum Focus Distance: 9.8in
Diopter Adjustments: +2 to -6
Water Resistant: 66ft (20m) for 1 hour; MIL-STD-810G
Image Intensification Tube: Gen III White Phosphor
Figure of Merit (FOM): 2376 minimum FOM
MSRP: $12,499-$12,925
CRKT
M16-04DB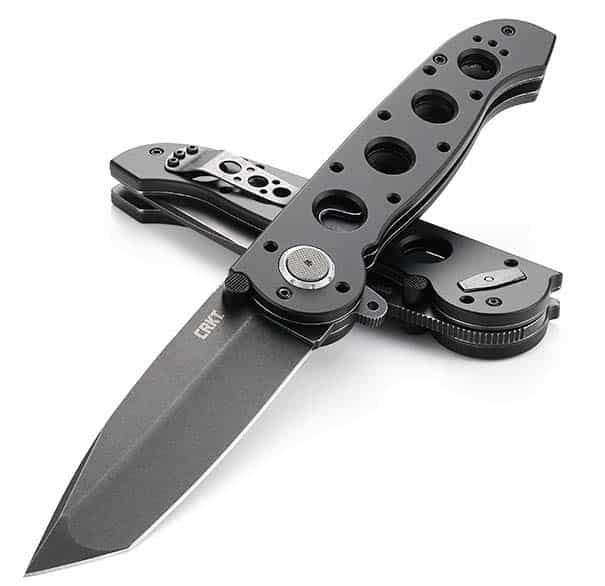 Reimagined from the late Kit Carson's fan-favorite M16, this modern tactical folding knife packs three revolutionary innovations into a single design. Locked and loaded, the M16-04DB combines Deadbolt lockup, assisted opening, and CRKT's IKBS ball bearing pivot system, creating the ultimate everyday carry folder. It might be a classic, but this knife is built to perform in the modern world.
Deadbolt lock provides incredible strength and it's easy to use.
Flipper deploys the blade quickly.
IKBS ball bearing pivot for smooth blade deployment.
D2 blade steel for excellent edge retention.
Aluminum handle adds strength with minimal weight
Low profile pocket clip provides secure carry
Specs
Blade: 3.89in D2 Steel Tanto Blade
Closed: 5.34in
Open: 9.31in
Weight: 6.80oz
MSRP: $140
Apex Tactical
Threaded Barrel for Springfield Armory Hellcat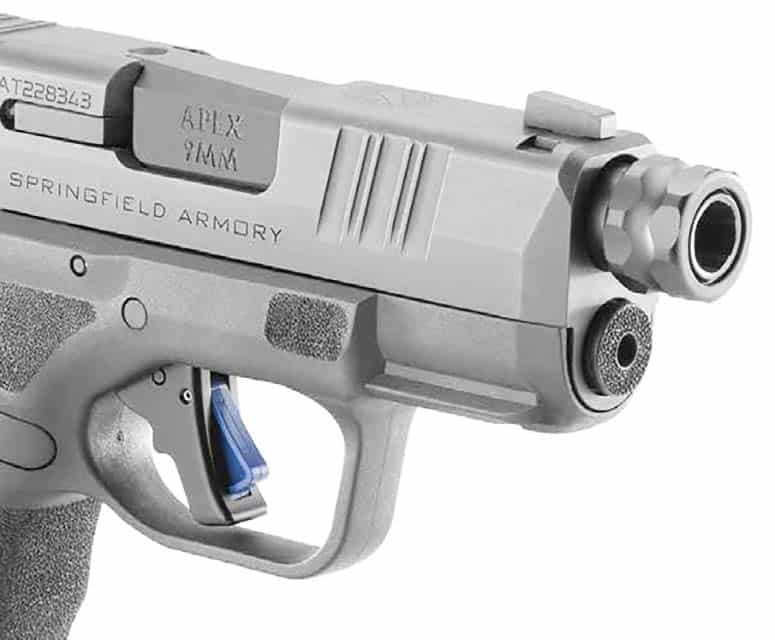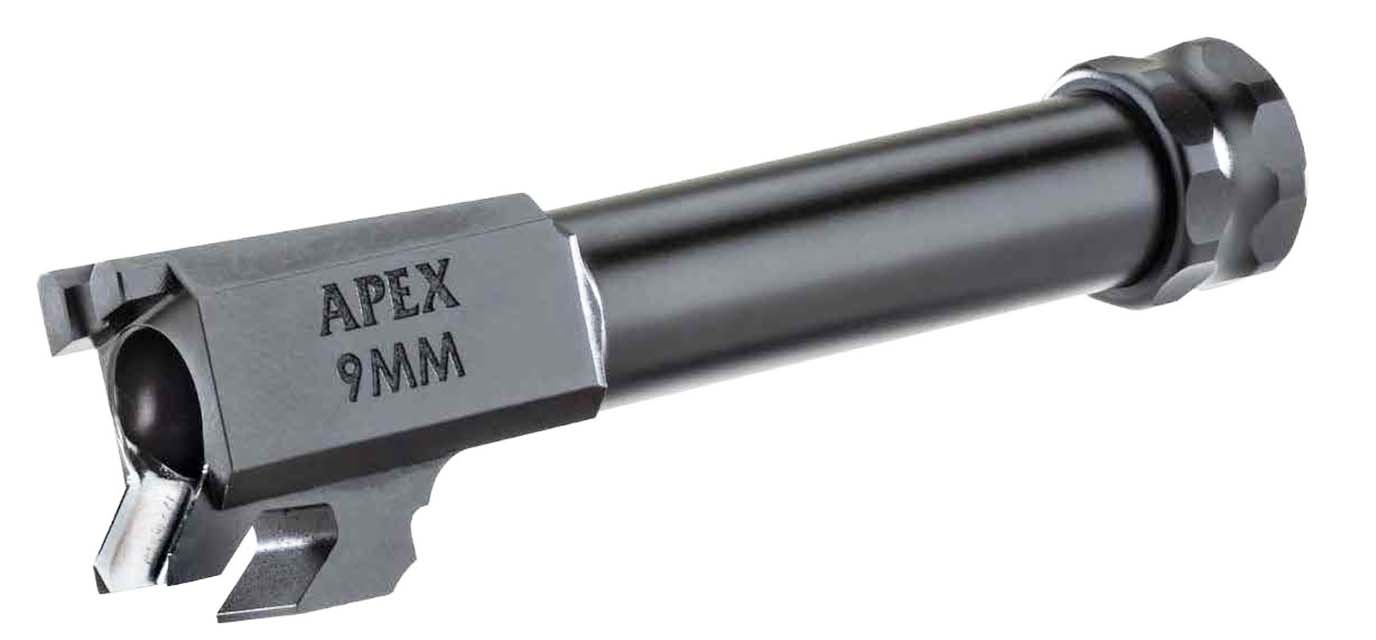 Designed to replace the factory 3-inch Springfield Armory Hellcat barrel, the Apex 9mm threaded barrel is machined from a premium cold hammer forged blank and then black Melonite finished. The twist rate is 1:10-inch for improved accuracy and the thread pattern is ½-28. Each barrel comes with a thread protector with a captive O-ring. As a direct drop-in, this barrel requires no fitting.
MSRP: $200 / apextactical.com
Holosun
AEMS Core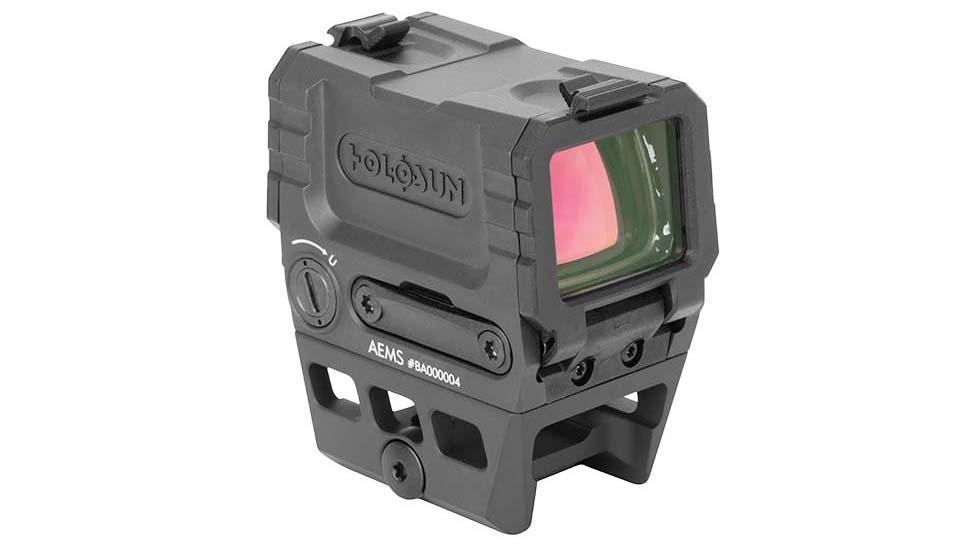 Holosun brings a new optic to market in the AEMS Core. The AEMS Core is a small package that provides Core features at a competitive price point. The AEMS Core is constructed with a cast aluminum housing offering excellent protection and durability. It features a crisp 2 MOA dot with 12 brightness settings, 10 daylight and 2 night vision-compatible, that are easily controlled by buttons located on the left side of the housing opposing a 2023 battery compartment. Battery life is up to 50,000 hours of continuous operation at a medium setting and power is conserved using Shake Awake, which puts the optic to sleep and reactivates it when motion is detected. It comes with a 1/3 co-witness mount to perform across all these various setups.
Red or green reticle option
Cast Aluminum Housing
Removable, 1.63in Lower 1/3 Co-witness Picatinny Mount
3.9oz (without mount)
Side-mounted 2032 Battery with 50k hours battery life
54mm x 36mm x 43mm housing
MSRP: $353 (Red) $371 (Green)
SOUSA Optics
DARC Micro Pistol Dot From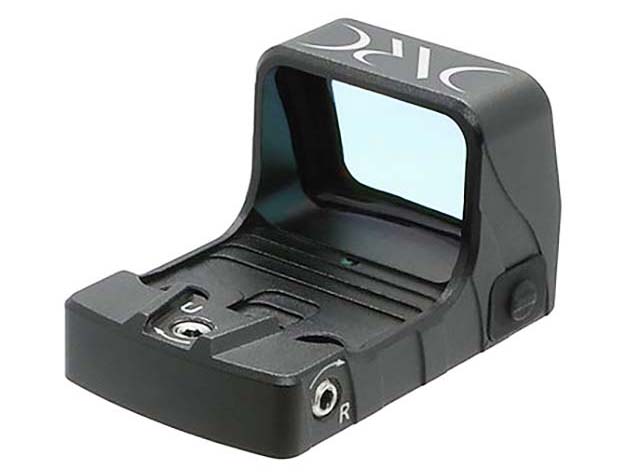 DARC stands for Discrete Advanced Reflex Concealment and packs superior clarity, precision, and durability in a micro pistol red dot sight. The DARC's 1X magnification, scratch-resistant, hydrophobic coated glass lens features an Advanced LED Technol lighting system with a 3 MOA dot for precise aiming. The micro pistol dot automatically adjusts to the surrounding light levels and also offers a manual override for individual preferences, and is also night vision compatible with two NV settings.
The DARC's lightweight aluminum housing with matte black finish is tough enough to withstand day-to-day use. The DARC also has ten brightness settings and two-night vision settings, both with a 12-hour auto-shutoff to save on the always-on battery life (expect two to three years average use with four years dark storage).
The DARC fits directly in the factory slide cuts for the Springfield Hellcat, SIG P365, and the Glock 43/48 MOS without needing an adapter plate. The low-mount facilitates co-witnessing with the standard stock iron sights of the pistol. The DARC is also compatible with multiple third-party mounts for all other pistol installations.
Dot Size: 3 MOA
Length:1.6in
Height: 0.9in
Weight: 0.67oz
Battery: CR2032
Brightness Settings: 10 daylight, 2 night vision, plus manual override
MSRP: $210 / sousaoptics.com
This article first appeared in Small Arms Review V26N5 (May 2022)