This beautiful display of "Bulldog" brass Gatling guns from U.S. Armament Corporation greeted visitors just inside the entrance of the SAR Show.
By Jeff W. Zimba
After years of fielding questions about the possibility of hosting an SAR Show on the East Coast, it finally became a reality this May.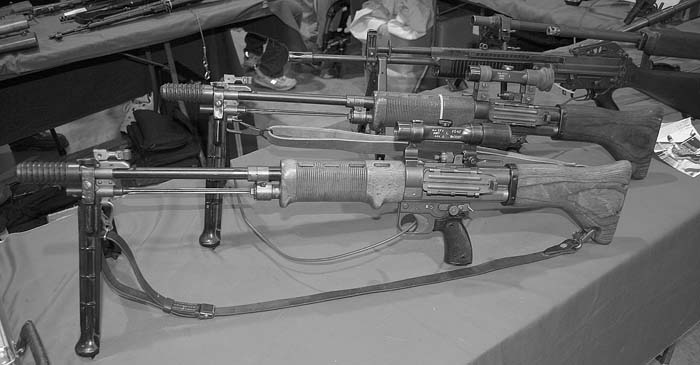 On May 2nd through May 4th over 7,500 people visited the York, PA Expo Center for the first Annual SAR Show East.
With dealers and visitors from all corners of the United States, this first East Coast show was a great success for an initial show in a completely new area.
Just like those who were the pioneers of the now enormous SAR Show West in Phoenix, AZ, the vendors who displayed at SAR East have earned their continued positions in upcoming shows. The years following an initial show tend to have a massive growth rate and the location at York, PA allows for that very growth in both display area and ample parking. If the growth of this show follows the trends established at SAR Show West, we expect this room will be necessary very soon.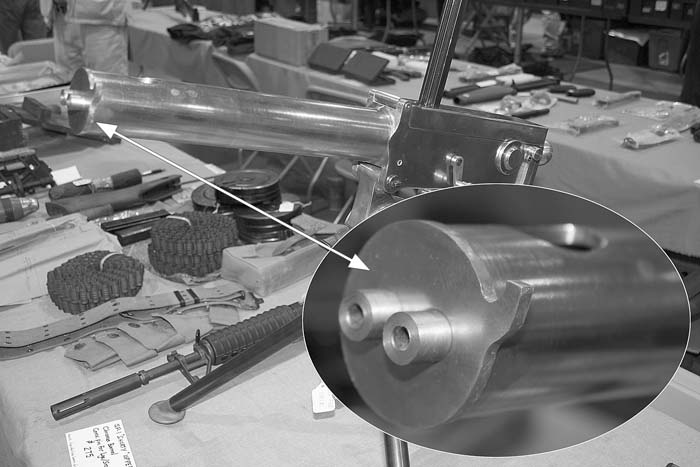 Items as rare as one would expect to see only in museums were in abundance and were displayed beside the latest in Class III technology. An original Liberator pistol was only yards away from an extremely rare Japanese prototype submachine gun bearing serial number 1. Across the room were a pair of FG42s beside a Stoner 63, situated across the aisle from a large, beautifully displayed exhibit of Thompsons, Thompson accessories and memorabilia from the Thompson Collectors Association. Those entering through the main SAR entrance were treated to a large display of different models of Maxim machine guns and U.S. Armament Corporation's amazing inventory of five brass 1877 Bulldog Gatling Guns.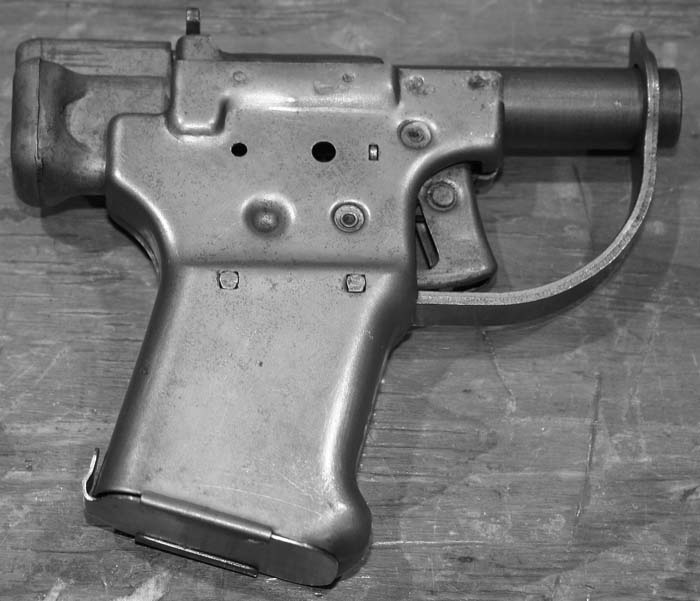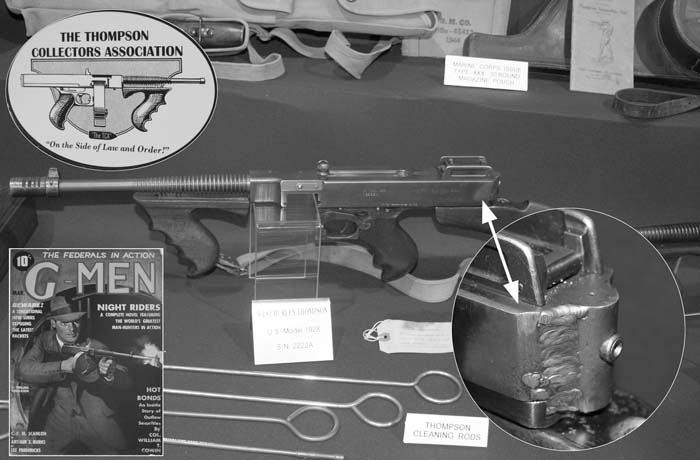 For those looking for weaponry a little closer to the modern category, there was an equally impressive assortment to view from new manufacturers like FNH USA, Precision Weapons Corp., TSC machine, Autoweapons, BRP Corporation, EDM Arms, Coastal Gun, Inc., Marcolmar, Anzio Ironworks Corp, and many more. For very new pieces on display, one could spend several hours looking at BRP's latest offerings including their radical STG 34K, TSC Machine's new HK Style systems, Precision Weapon Corporation's AK-Style rifle in 7.62x25mm and the new 5.7 upper receiver for the AR-15/M16 system coming very soon from Dan's Sporting Goods. This is just a small sampling of the many fine items for sale throughout the show.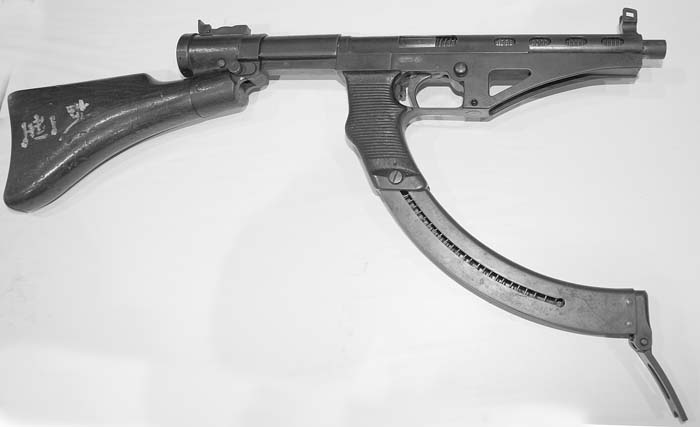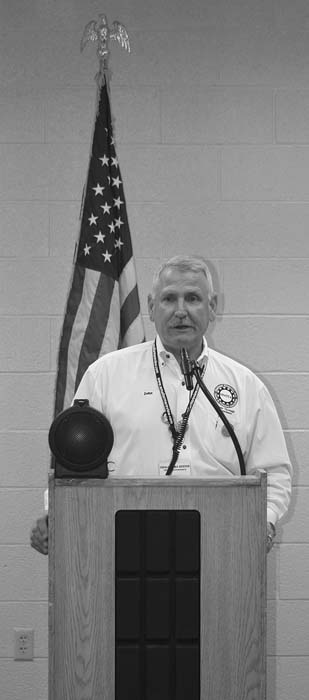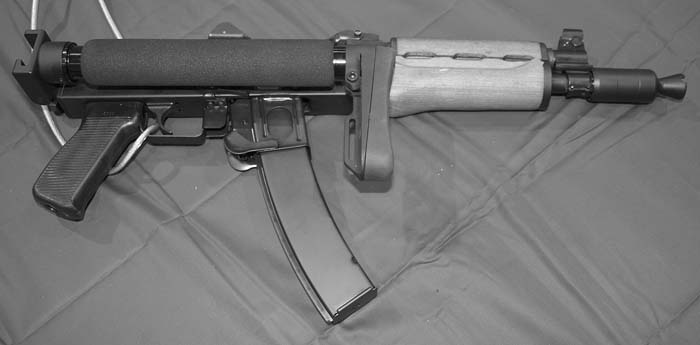 If you enjoy going to the shows to catch up with fellow long time enthusiasts, this show would not have disappointed you either, with such "usual suspects" in attendance as Tom Nelson, Charlie Erb, Bob Naess, Dan Shea, Bob Landies, John Tibbetts, Dolf Goldsmith, Dennis Todd, Robert Segel, Ed Weitzman, Gordon Miller, etc.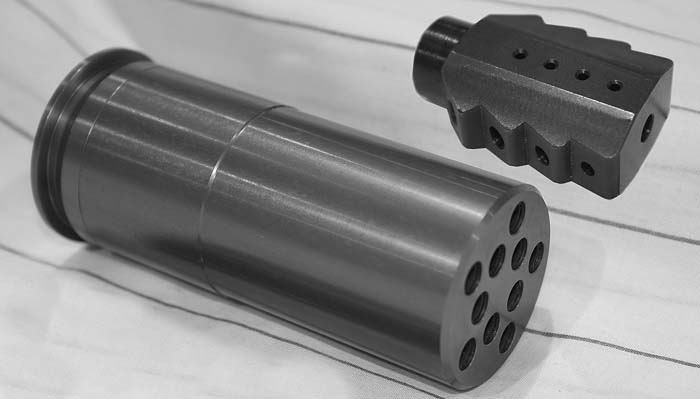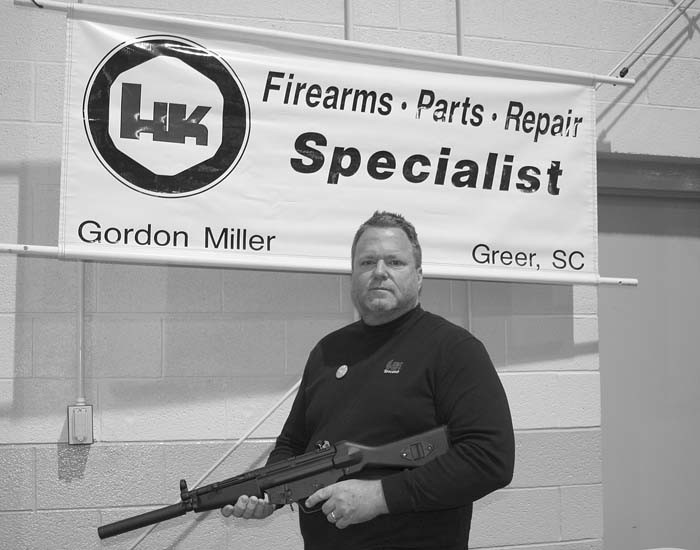 Next year's East Coast Show has already been locked in, and once again it will be at the York, PA Expo Center. The dates are May 1, 2 & 3, 2009. If it follows a similar pattern of growth displayed by SAR Show West, we should have a 30% increase in both tables and in attendance over this year. If you have not signed up for your display space yet, please contact the staff at Moose Lake Publishing, LLC very soon and keep your eye on www.smallarmsreview.com for information and updates.
Moose Lake Publishing, LLC
SAR Show East
631 N. Stephanie St. #562
Henderson, NV 89014
(207) 565-2926
www.smallarmsreview.com

This article first appeared in Small Arms Review V11N11 (August 2008)