By Jean Huon
I have visited many military museums around the world, but Belgrade Military Museum is one of the best. With 52 rooms it covers 2,000 years of history, and it presents a large variety of articles of a high patrimonial value.
Some Serbian History
The people came to Serbia 8,000 years ago, and nomads from Russia arrived in the country 3,500 years before Christ. Later Celtics disembarked (300 B.C.). Romans were established in the Balkan countries 300 years later, ruling the east and west. In 395, Imperator Theodosius died, and the empire was divided between east and west; Serbia chose to join the Byzantine group.
A first principality was created in Serbia in the 9th century, and the Orthodox Church extended between the Danube River and Adriatic Sea. Middle-Ages Serbia was conquered and became a part of the Ottoman Empire (Turkish Empire) for four centuries. A slight inclination for independence came in 1804. In 1830, Serbia obtained self-governance and became a constitutional monarchy, but independence was obtained only in 1878, after a war between Serbia (allied with Bulgaria) and Turkey.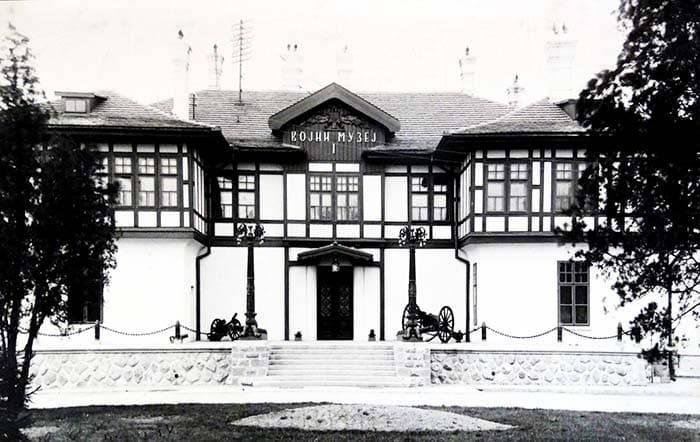 Several wars happened between Serbia and other Balkan countries: Bulgaria in 1885, Turkey in 1912 and Bulgaria again in 1913; the assassination of the Austrian Archduke in Sarajevo is credited as the start of WWI.
In 1915, Germany, Austria and Bulgaria attacked Serbia, and after some success, Serbian troops retreated. Recovered by the French Orient Army, under General Franchet d'Esperey's command, the Serbian Army regained the offensive and marched to Belgrade and Vienna. At the end of WWI, south Slavic countries joined Serbia to become the Serbian, Croatian and Slovenian Kingdom, later becoming Yugoslavia in 1929. Then in 1934, King Alexander I encountered agitation from Croatian independents and was killed in Marseille, France.
In 1941, Croatia became dissident and facilitated the arrival of the Germans with their allies: Italy, Hungary and Bulgaria. The Regent had an agreement with its occupiers, but patriots denounced it. The Resistance was organized between Draza Mihailovic (nationalist) and Marshal Tito (communist).
At the end of the war, Tito was the winner, and he organized Yugoslavia into a socialist republic with several federated districts: Bosnia-Herzegovina, Croatia, Slovenia, Macedonia, Montenegro, Serbia and two provinces: Vojvodina and Kosovo-Metohija. Under Tito, Yugoslavia became a communist republic, but he veered far from Moscow and joined the Neutral countries.
After Tito's death in 1980, the relationship between the Yugoslavian areas became damaged, by 1989 it was evident Yugoslavia was coming apart and a civil war occurred between 1991 and 1995. All former Yugoslavian countries became independent. But the situation declined, and NATO intervened by aircraft bombing Serbia in 1999. In 2003 the last of the former Yugoslavia became Serbia-Montenegro, but they separated in 2008.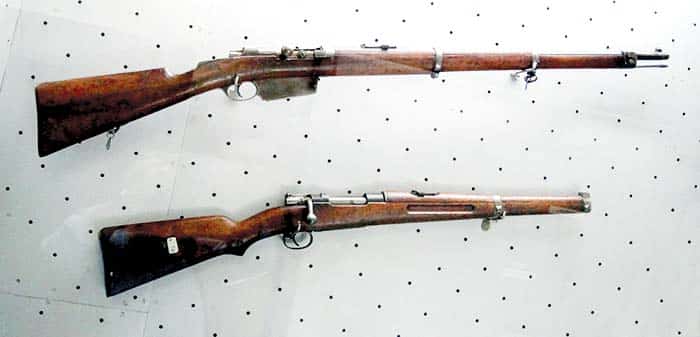 A Museum Born with the Country
In 1878, Serbia became an independent country. A law regarding the organization of the army was adopted and stipulated that all guns or materials regarding the military history of the country had to be kept for scientific and memory purposes. The War Ministry was responsible for this organization, and the museum was founded as a celebration of Serbia's independence.
In May 1879, the military museum project began. First, Turkish and Serbian arms and flags used during the Independence War were consolidated, and later with uniforms, horse-drawn trucks and cannons. The collection became more significant at the end of the 19th Century.
The first permanent museum display was established in 1904, in a small octagonal 17-yard diameter room in the Kalemagdan fortress in Belgrade. It displayed a lot of information about the history of Serbia, and people were invited to give military souvenirs to the museum.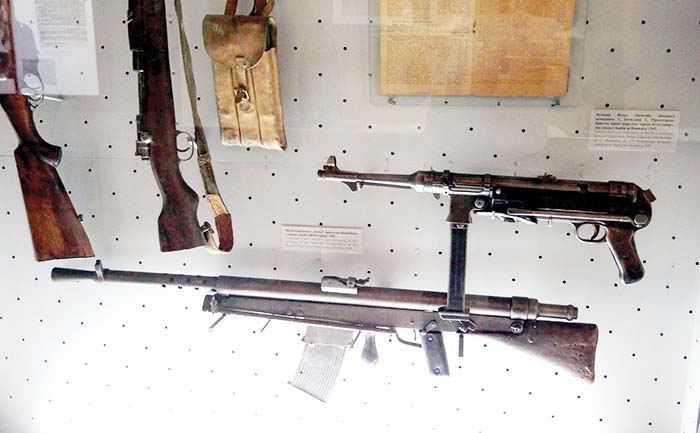 The establishment took part at the Balkan Exhibition in London in 1907. But due to a lack of interest, it closed in 1912-1913 during the war. When WWI began, bombs fell on Belgrade, and many buildings including the museum were destroyed. The Austro-Hungarians arrived, and many pieces were sent to Vienna or Budapest. The Serbian king and government went to Paris; survivors of the Serbian Army were recovered by the French in Durazzo (Durrës) on the Adriatic Sea; they moved to Salonique (Salonika) and began reconquest of the country.
A long time before the end of the war, headquarters required all the branches of the army (infantry, cavalry, engineers, sanitary corps, etc.) to keep one or more specimens of all small arms, equipment, uniforms or accessories used to create a reference collection. A visionary and foresighted spirit rarely encountered (look around … ).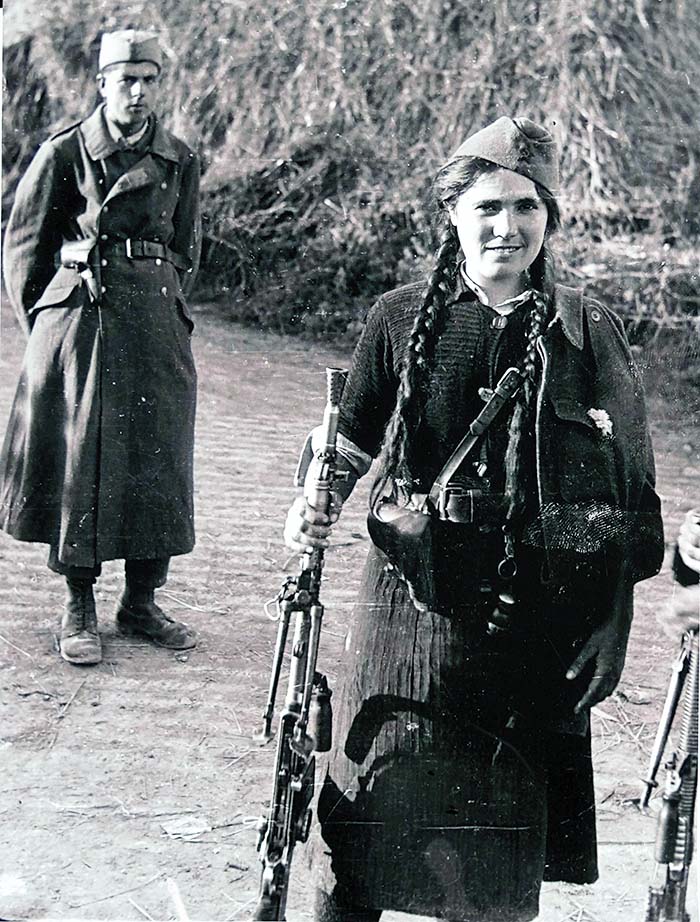 A New Museum
After peace was achieved, the hunt for pieces stolen by the enemy began, and a new museum was created inside the Kalemegdan fortress.
The museum opened in 1937; collections were widely developed, and new divisions were opened including a library, an artist section and several tanks; aircraft were located in a shed near the museum.
After the beginning of WWII in 1941, museum managers placed many pieces in wooden boxes stored in underground tunnels of the fortress. It was a very good idea because several bombs fell here, and some pieces were kept by Germans.
Belgrade recovered freedom on October 20, 1944, after a combined fight of the Resistance and the Red Soviet Army. On April 2, 1945, a new collection of historical pieces began. The museum was partially destroyed, but some temporary exhibitions were organized.
In 1956, the museum moved to the former building of the Geographic Institution and was completely rebuilt. It was inaugurated on October 20, 1961. Numbers of visitors increased, many of them were foreign presidents, monarchs, chiefs of government or WWII military commanders.
Guided Visit
My last visit in Belgrade was on October 2018. Walking through the beautiful Kalemegdan park, visitors will discover several decades of old and modern cannons. A visit of the rooms by crossing a particular way allows one to discover Serbian history of 2,000 years. After the Roman artifacts comes Middle Age items with edged weapon armour and scale models of catapults or others, mainly Byzantine. Further in there were primitive and flintlock rifles, mainly Turkish.
When the country was independent many European small arms were used before the country chose various Mauser rifles:
M1871
Mauser Milovanovič M1880, 1884 and 1880/07
M1899, 1899/07, 1899/08, 1908 and 1910
Handguns used were mainly Gasser and Nagant revolvers.
Most of the wars where Serbia fought are exhibited; mainly the Balkans wars and WWI. Weapons, uniforms and flags are exhibited in several rooms with maps, pictures and military equipment. Most of the small arms are German, Austrian, Turkish or French. Some curious models could be seen, such as the Chauchat light machine gun converted for the 7.92mm cartridge by Kragujevac Arsenal in the 1920s.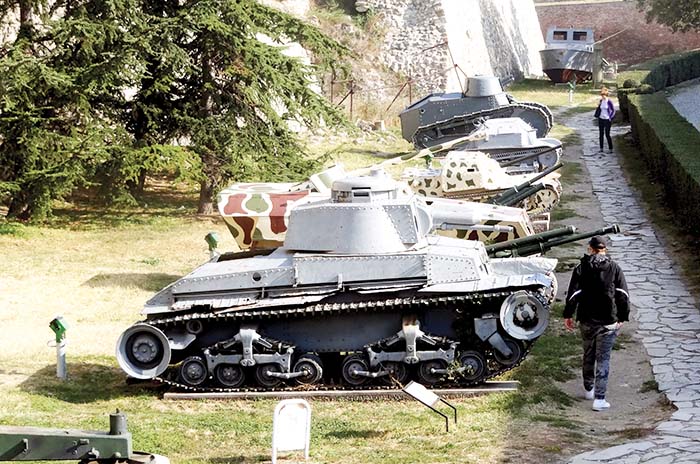 Histories of the Serbian, Croatian and Slovenian Kingdoms and later Yugoslavia are also presented. The dramatic story of King Alexander I's assassination in Marseille, France, on October 9, 1934 is described. The king's jacket with several bullet holes and the assassin's gun, a Mauser Schnellfeuerpistole (it is a copy; the original is in France), are exhibited.
Rooms about WWII exhibit many German, Italian, American, British or Russian small arms. A scarce Knorr-Bremse light machine gun can be seen. A large room is dedicated to Marshal Tito, the Yugoslavic communist revolutionary and political leader whose memory is still present in the country.
In the newest rooms Serbian small arms produced by Zastava are exhibited and so is the recent history of Serbia:
UN peace representation in Yemen, Congo, Namibia, Iran, Egypt (etc.)
Civil war
NATO bombing
Outside of the fortress, a large collection of tanks is exhibited in a moat. The aircraft museum is now near the international Nikola Tesla airport a few miles from Belgrade.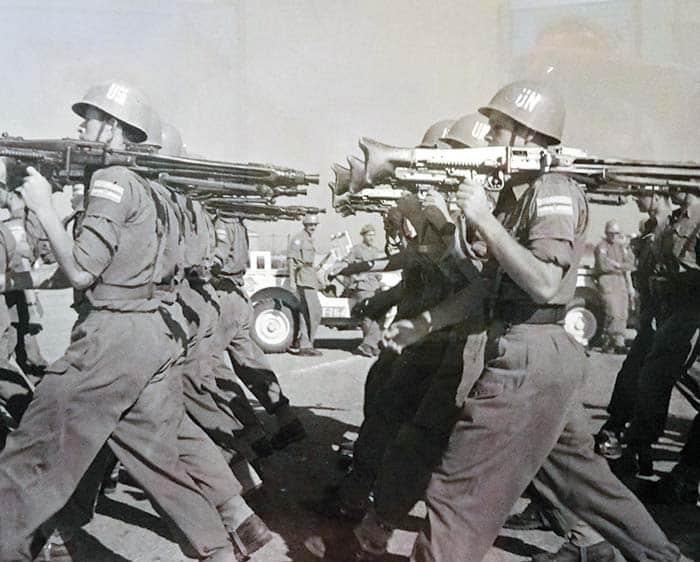 Military Museum
The Serbian Military Museum is located in the fortress of Kalemegdan in Belgrade. It is a Vauban-style castle built with brick at the top of a hill between the Danube and Sava Rivers. It is open from Tuesday to Saturday between 10:00a.m. and 5:00p.m; entry is 200 Serbian dinars ($2.00). There is a cloakroom and a store where technical and historical books can be found. Several of them are written in Serbian and English; they are cheap and very interesting. It is possible to find several restaurants in the park around the fortress.
How to Visit Serbia
Serbia can be accessed by one or more daily flights from all the main cities in Europe. It is possible to lease a car; driving is on the right, but gasoline is expensive.
Money is the Serbian dinar. Check a currency exchange website, such as xe.com, for rates.
Belgrade has a variety of features: small streets, large avenues, old buildings recently restored or near downfall, Stalin-style concrete buildings, old monuments and churches, futurist construction, an embassy, hotels, many small stores, modern shops and restaurants.
There is sufficient security in the country; many people (in cities, hotels or stores) speak English.
It is easy to find a hotel via Trip Advisor or similar reservation site. Prices are cheap: $35-$40 for a night in comfortable hotel including breakfast.
Restaurants are also inexpensive: $6-$8 for a quick meal and $15-$20 for a good dinner.
Some useful Serbian words to know in a restaurant:
Voda = water
Pivo = beer
Nema = finished! (y'en a plus)
The most difficult problem in Serbia is orientation. Inside large cities all the signals along the roads are written in Cyrillic alphabet, which is different than Russian! The use of a GPS is absolutely necessary.
Have a nice trip!
Bibliography
Serbian and Yugoslavian Mauser Rifles, Branko Bogdanovič, North Cape Publications (2005).
Пешалијско Аутоматско Оружје Другог Светског Рата (World War Two Infantry Automatic Weapons), Dejan Milivojevič & Vuk Obradoivič – Odbrana (2012).
Војни Мчэеј Ъеограѧ (Military Museum Belgrade), Predrag Lazevič & Andeliza Radovič – Odbrana (2013).
This article first appeared in Small Arms Review V23N5 (May 2019)