By Will Dabbs, MD
Gucci is the second most-profitable fashion brand on the planet behind Nike. In 2020 they did $17.6 billion in business. Based in Florence Italy, Gucci's extensive product line includes handbags, ready-to-wear (whatever that actually is), footwear, accessories, makeup, fragrances, and home décor.
Wikipedia informs me that the Gucci company was birthed in 1921 to Guccio Gucci. It subsequently came of age under the able direction of his son Aldo. In 1985 there was a high-profile familial conflagration involving greed, adultery, a hired assassin, murder, and chaos aplenty. There was a recent movie on that sordid subject that starred Jared Leto, Adam Driver, Salma Hayek, Al Pacino, and Lady Gaga. I haven't seen it.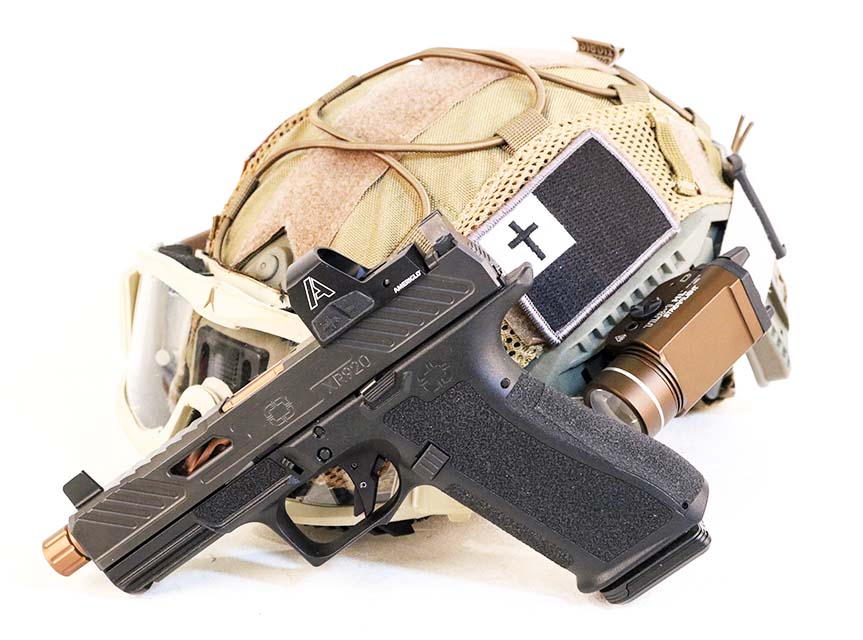 In the 1990's Gucci's look was described as "Porno Chic." In the 2010's their theme was freshly decried "Geek Chic." As of 2019 Gucci employed some 17,157 employees and operated 487 retail stores. I freely admit that I just don't get it.
Clothes for me are tools. They are what keep me from getting cold in the winter and sunburned in the summer. I live in the Deep South. If decorum allowed, much of the year I'd just rock a loincloth. Were I home alone, I might even forego that.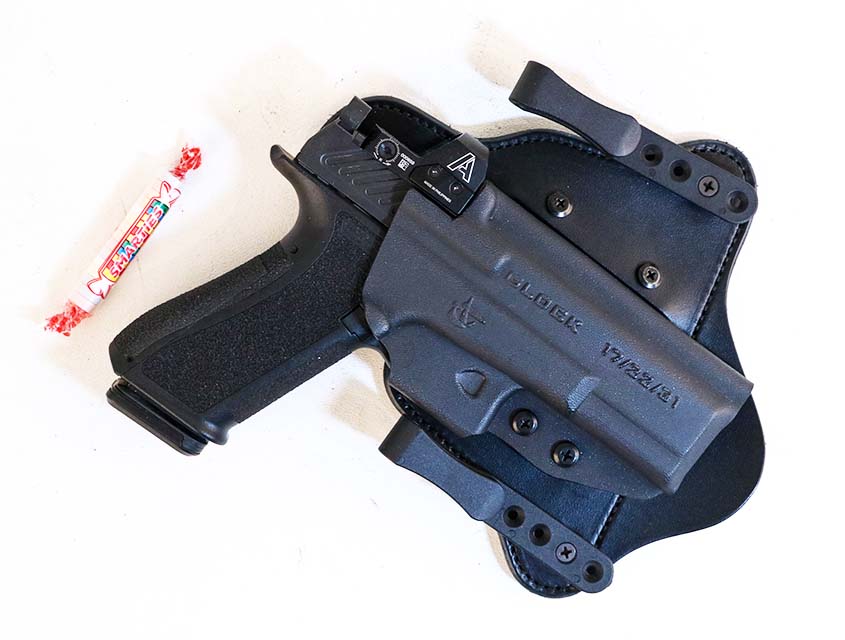 I have my reasons. I was apparently the only colorblind aviator in the U.S. Army. Military service is the ideal refuge for those of us who struggle to match our clothes. There's not a great deal of decision making when it comes to the details of one's daily clothing selection in the Big Green Machine. That and matching clothes is nothing more than a diabolical plot perpetrated by the females of our species for the sole purpose of humiliating guys. Those stupid matching rules aren't written down anyplace. I'm not convinced they really exist.
Truth be told I'm just a philistine. I look down my long Roman nose at the fashionistas of the world smugly convinced that what I do has some universal merit, while what they do is nothing more than vapid drivel. I do appreciate, however, that they might not see the innate artistic value in such stuff as muzzle velocities and ballistic coefficients. Alas, that's clearly their loss.
There is, believe it or not, a point to all of this. I do actually appreciate a good accessory ensemble designed to be worn upon your person. It is simply that my synergistic melding of accessories has some practical real-world utility. My covert tactical battle rig keeps me safe when I'm out where the wild things roam.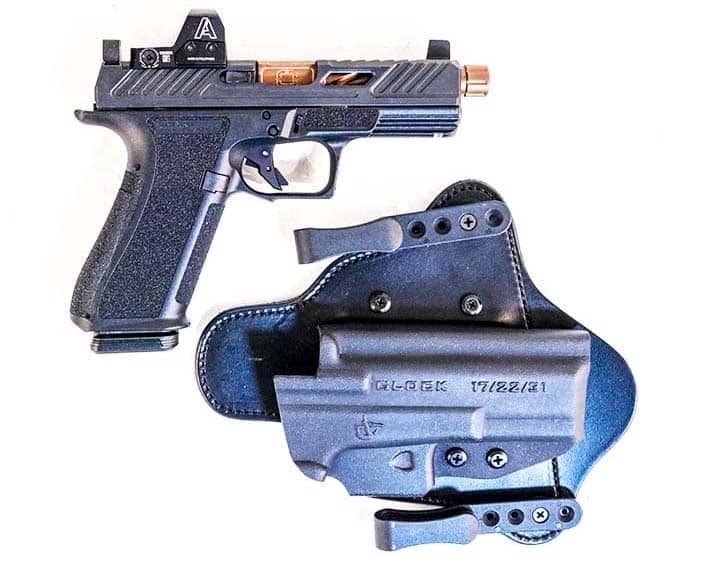 Tactical Philosophy
The need is indeed timeless. Ever since man started fabricating tools, he has crafted weapons to help protect himself and his loved ones from the predations of wild beasts and his fellow man. On the night Christ was betrayed in the Garden of Gethsemane, the Apostle Peter cut a man's ear off with his sword. As an unapologetic evangelical myself I also find it encouraging that one of Jesus' posse was actually packing heat.
The details are as variegated as anything in the expansive Gucci catalog. Caliber selection alone for concealed carry applications could occupy half of the superlative periodical you are currently clutching. Options concerning bullet selection, magazine capacity, ergonomics, barrel length, optics, and carry gear are the places where dreams thrive or die.
In the world of everyday carry, you have to pick a genre. Compact rimfire pistols will hide in the front pocket of your jeans but don't provide a great deal of horsepower. A deftly wielded magnum wheelgun is adequate to give a grizzly bear pause, yet is a bit onerous to conceal comfortably underneath shorts and a t-shirt. The solution we'll explore today strikes a certain elegant balance. When taken in total, alongside a superlative belt, carry rig, optic, knife, and light, this is the fashion ensemble that could conceivably save your life.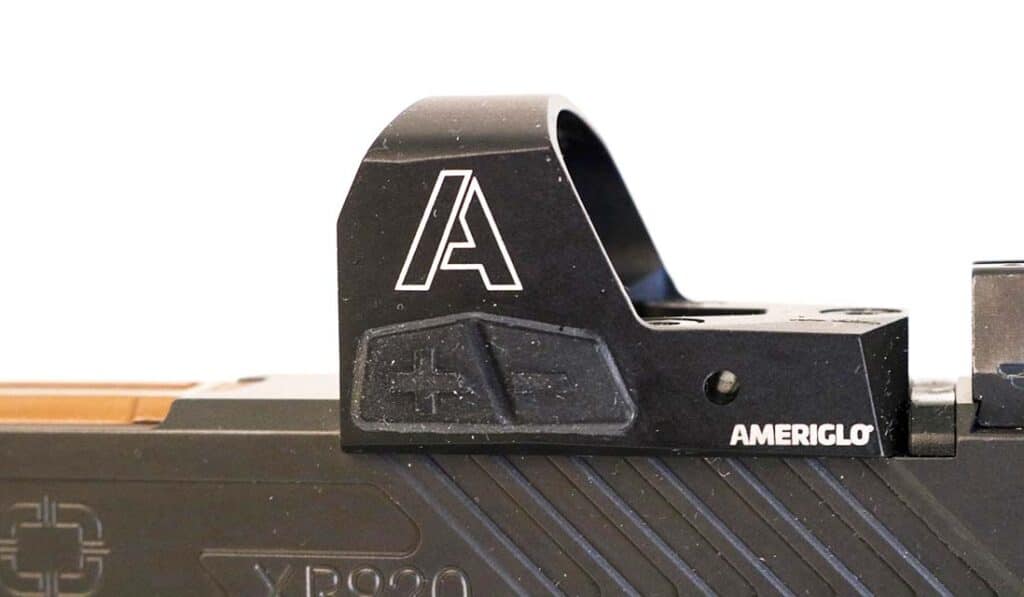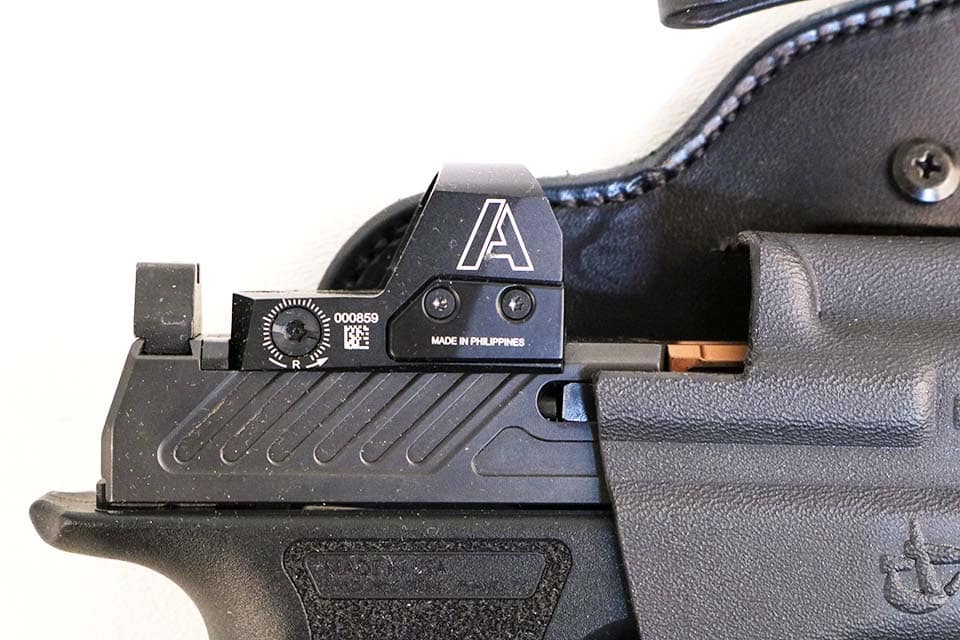 The Company
Shadow Systems lives in the sweet spot. You can find inexpensive imported striker-fired plastic pistols that pack a lot of bullets, are monotonously reliable, and remain shockingly affordable. These are the Chevrolet Sparks of the gun world. Like the Chevy Spark, these tactical handguns are mass produced with economy in mind. Their feature set covers the high points, but they're crafted to be cheap.
On the top end are ballistic objets d'art that cost about what a nice used car might. Typically, some rarefied variation on John Browning's 1911 theme, their hand-fitted entrails and exotic materials reliably command a premium. Shadow Systems pistols offer the cool stuff that defines a high-end handgun of distinction all at a working man's price.
Trevor Roe is the dynamo behind Shadow Systems. Trevor was rated a Master Class shooter in the USPCA at age 15. After graduating from West Point and then the Fort Benning Finishing School for Boys, he did two combat tours in the sandbox as an infantry officer. For more than four years now he's helmed Shadow Systems.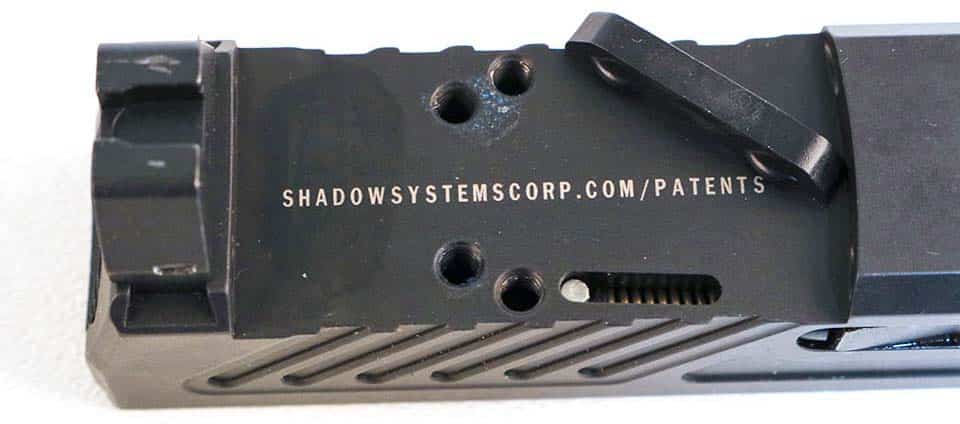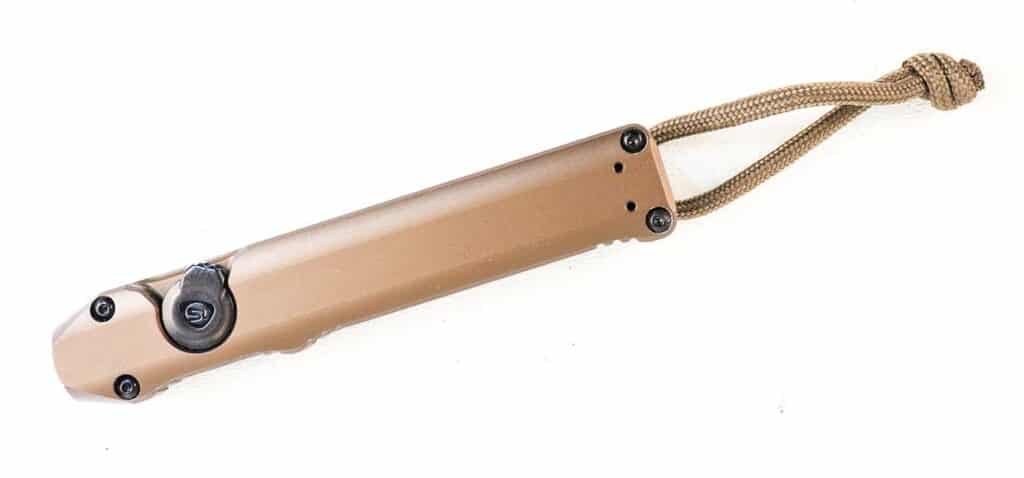 Shadow Systems employs about 100 folks at their state-of-the-art plant in Plano, Texas. Everybody from the engineers to the line workers to the admins enjoy shooting as a common genetic theme. They craft their guns to be utterly functional in any-and-all circumstances. The fact that the guns look awesome, as well, is simply value-added sweetness.
Practicality is their mantra and reliability their holy writ. Trevor told me that a four-pound bang beats a three-pound light primer strike every single time. Materials science is literally the state of the art. Tolerances are tight, where they can be, without adversely affecting that all-important reliability.
Slides, frames, barrels, triggers, and guts are all produced in-house at their facility in Plano. That way Trevor's mob can keep their fingers on every tiny bit of production. People could die if they screw this up, and the Shadow Systems folks appreciate that.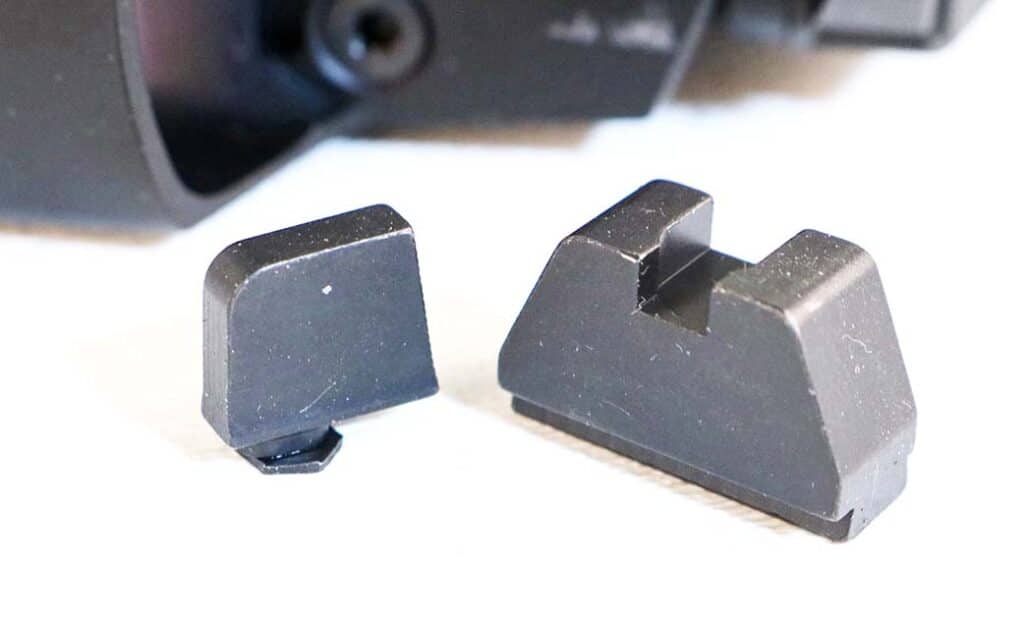 Spiral fluted match barrels are rifled one-in-ten. They'll safely eat cast lead bullets all day long. Slides are 17-4 stainless, while flat-faced triggers are aluminum. They break beautifully between 4 and 4.5 pounds.
You can't eat at the cool kids' table at the local range unless you have something sparkly perched atop your favorite defensive hogleg these days. Unlike lesser guns that require expensive adaptors, Shadow Systems pistols incorporate a patented, universal mounting system that accepts Holosun, Trijicon, Swampfox, SIG, Vortex, TruGlo, Leupold, and Shield electronic optics without an adaptor plate. Screws of three different lengths, as well as a series of polymer buffers, make for a perfect fit with each of these sights. All the requisite hardware is included with the gun.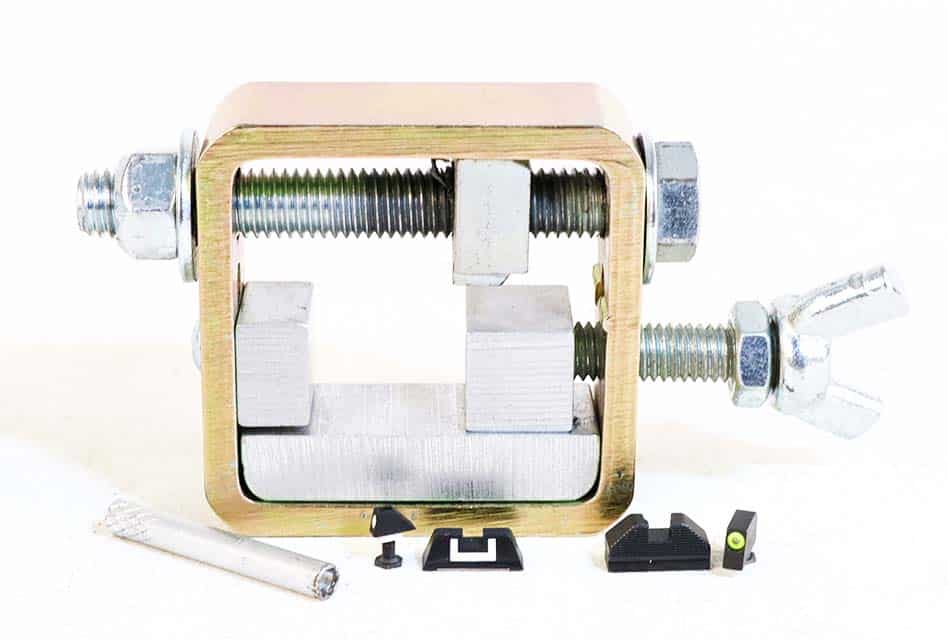 The Pistol
The Shadow Systems XR920 Elite is what they call a crossover. Melding the maneuverable attributes of a compact top half with a full-figured frame creates a gun that is quick to present and easy to carry while also offering a full 17-round magazine capacity. As the fastest magazine change is the one you never have to make, the XR920 Elite lets you forego a spare magazine, if your constitution allows, while still offering enough onboard firepower to get you out of any reasonable spot of chaos.
Most everybody offers interchangeable backstraps these days. The Shadow Systems versions actually adjust the point of aim. Low, neutral, and high grip inserts let you customize the fit of the gun in your hand to suit your preference.
The frame should hang in a museum. The stippling feels, looks, and works great. There are cool bilateral parking pads for your trigger finger for use when you're not actively slinging lead. A little shelf underneath the slide stop ensures that it doesn't get activated unintentionally. It is in these little things that Shadow Systems weapons set themselves apart from lesser guns.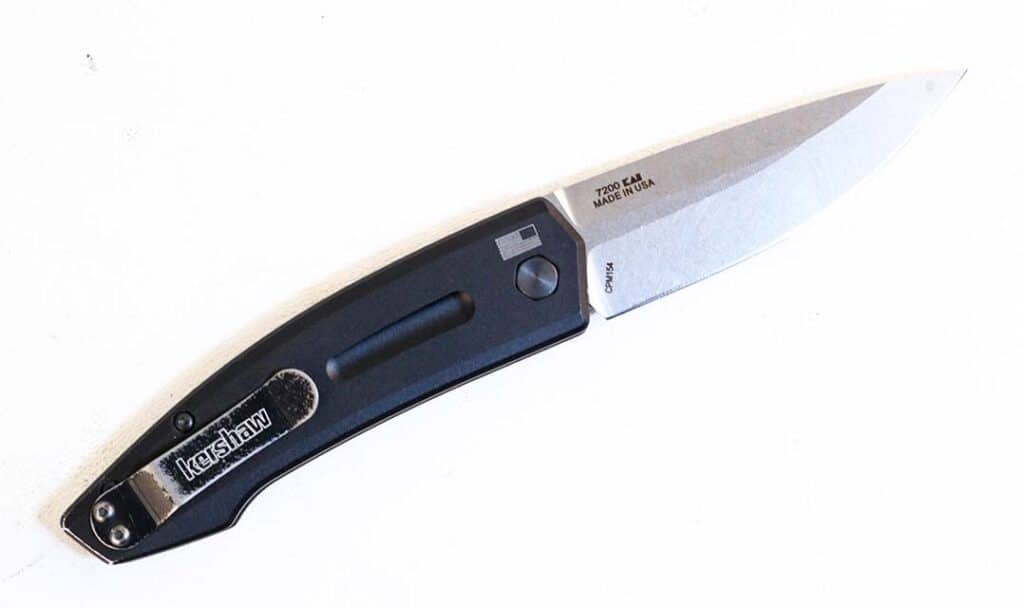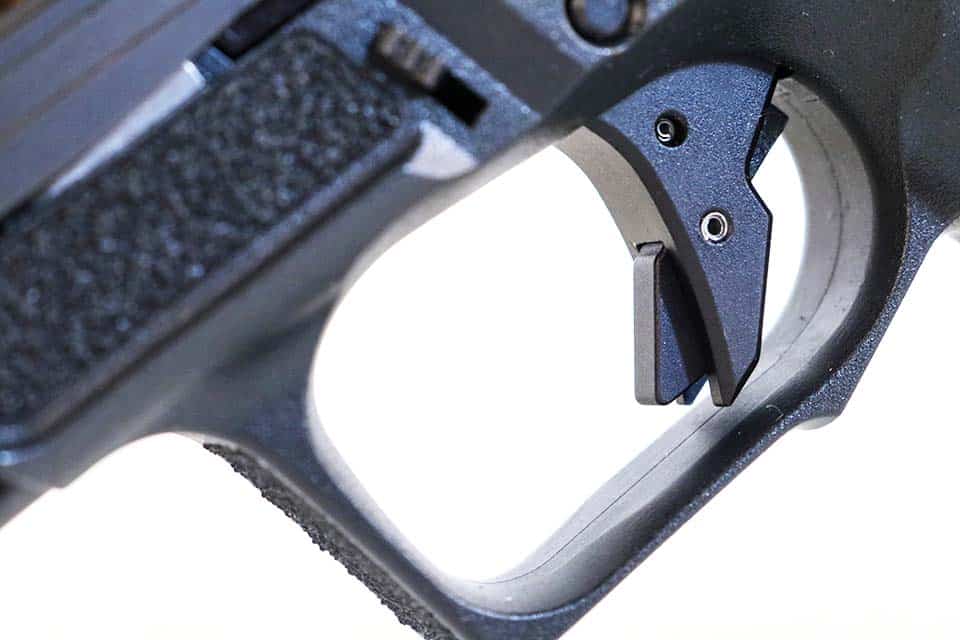 The Optic
The Ameriglo Haven is a full-sized pistol sight that offers a nice, wide field of view for rapid target acquisition. An aircraft-grade aluminum housing is proof against protracted rough handling. The sight mounts using the Trijicon RMR footprint, which the Shadow Systems XR920 Elite accepts seamlessly.
The CR2032 battery loads from the side, so you need not dismount the sight for battery swaps. Eleven different brightness settings match any ambient conditions, and the sight's proprietary Carry-Loc lock-in mode precludes unintentional button presses. The sight sleeps when it sits still and fires up of its own accord when molested. Change the battery on every other birthday and you're good.
The Ameriglo Haven also comes with a top-flight set of elevated iron sights. Mount these puppies up and the sights co-witness perfectly with the red dot. Zeroing the optic is as simple as adjusting the dot to coincide with the iron sights. You could theoretically swap the sights with a non-marring punch, a hammer, a pair of hemostats, and some time. However, an inexpensive sight pusher from Amazon and a cheap Glock front sight tool make things so much easier.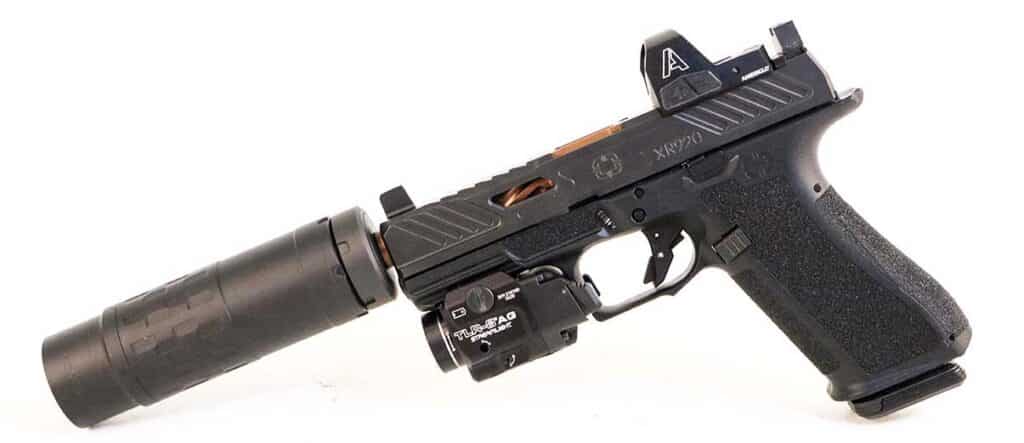 Cool Guy Stuff
The most underappreciated part of the concealed carry equation is a good stiff belt. My high-mileage favorite comes from Blue Alpha Gear. I've worn this thing every day underneath my scrubs for nearly a decade. The belt is made in the USA and is stiff enough to support your rig without being bulky or heavy. The aluminum Cobra quick-release buckle has never let me down. I found it on Amazon.
I got the holster recommendation from Trevor at Shadow Systems. He's a professional gunman, and he swears by the Comp-Tac MTAC. The MTAC is an inside-the-waistband concealment holster that is a hybrid combination of Kydex and two-layer, top grain leather cowhide. Ride height and cant are easily adjusted with a Phillips screwdriver. The MTAC also offers interchangeable bodies so the one foundation can be used for multiple guns.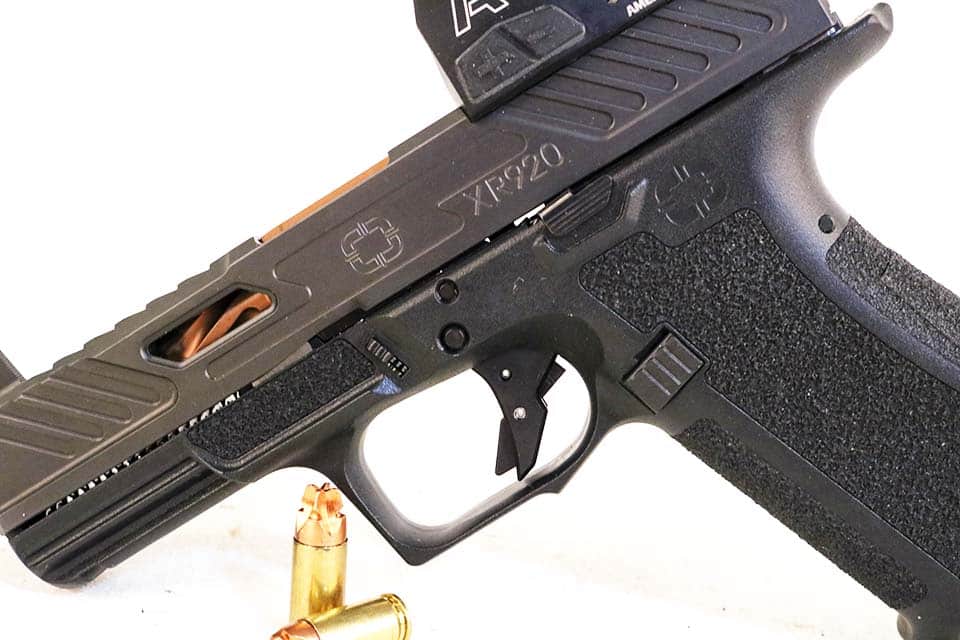 I opted for the full-size G17 version. While the stubby XR920 Elite doesn't reach all the way to the end, this gives me the option of packing a full-sized gun, should the spirit lead. The flexible leather tends to conform to your body habitus over time for a seamless comfortable carry experience.
I did have to trim a bit of the Kydex back using a cutoff wheel on my Dremel tool to accommodate the red dot. This is a five-minute chore and could theoretically be undertaken with hand tools, as well. There is ample space along the spine of the holster to allow clearance for the elevated iron sights.
About a third of the time it is dark. Scavengers thrive in darkness. My favorite carry light is the rechargeable Streamlight Wedge.
The Wedge is 5.5 inches long and weighs a paltry 3.3 ounces. Its lithium-ion battery charges via a standard USB-C cable. Baseline output is 300 lumens, and a full charge will keep it burning for three hours. Roll the thumb switch to THRO mode (Temporary Heightened Regulated Output), and it offers a full 1000 lumens. THRO mode should be limited to about half a minute at a time, as the light gets hot when run wide open.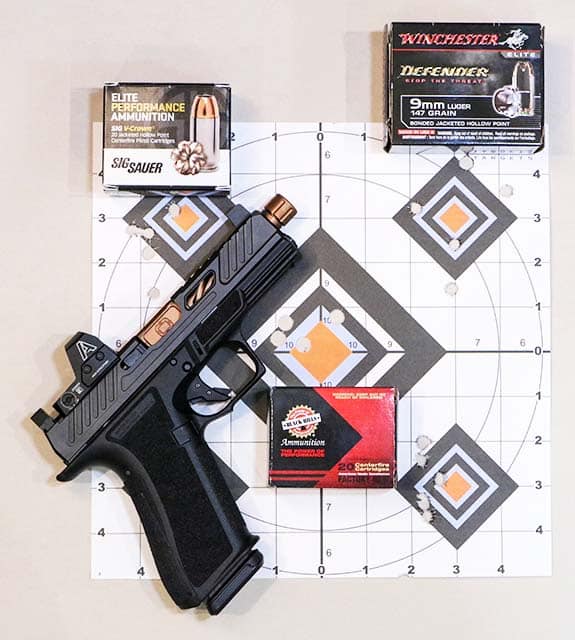 The Wedge enjoys a comfortable, flat-sided design that is ideal for pocket carry. Finger grooves keep things controlled, and the Wedge is IPX7 waterproof to one meter. The polycarbonate lens is crafted for hard use.
For those free states that allow such stuff, you just cannot beat a proper automatic knife. My personal favorite is the Kershaw Launch 2. I use mine to cut bandages and such at work at times when I only have one hand free to manage a blade. The Launch 2 is slim and eminently packable. The CPM 154 powdered metallurgy blade keeps its edge and has proven both tough and effective for at least five years, thus far. The anodized aluminum handle is tougher than I am and inimitably comfortable.
Just to channel my inner James Bond I ordered my XR920 Elite with an extended threaded barrel to accept my SilencerCo Omega 36 modular sound suppressor. This high-tech can splits in the middle for either maximum suppression or maximum stealth. The smaller version is noisier but more easily packable. Fully tricked out, even an uncool guy like me can start to feel like a suave undercover MI6 operative.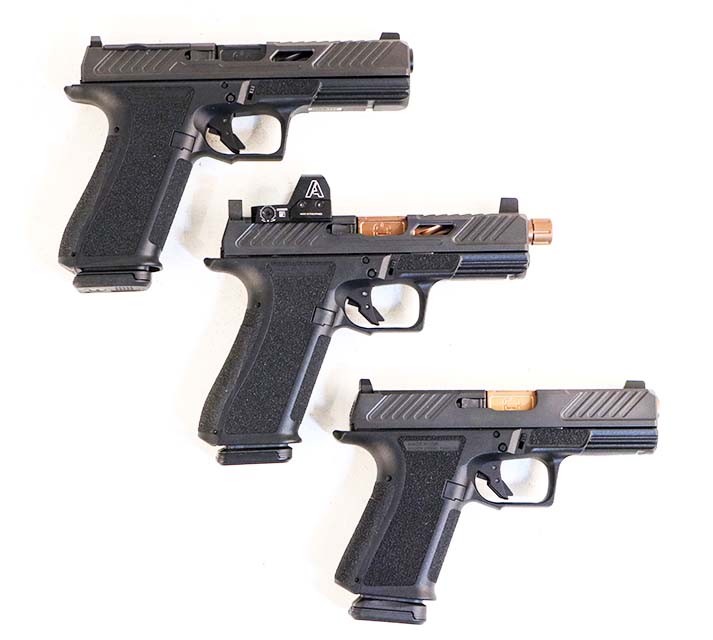 Trigger Time
I packed this rig comfortably underneath my surgical scrubs at work with no one being the wiser. The bulky full-figured grip does print more than a smaller sort, but 17+1 is a reassuring bit of math should life go truly sideways. The Comp-Tac MTAC and Blue Alpha Gear belt do a splendid job of distributing the weight throughout a long day at the clinic.
The XR920 Elite really is as good as it gets on the range. The stubby top half clears leather quickly, while optimized everything keeps the gun running fast and shooting straight. Stoke that rascal with some high-tech defensive ammo, and you are ready for just about anything this mean old world has to throw at you.
A little carefully chosen gear can make all the difference in navigating life's manifest challenges. The XR920 Elite is a ton of fun for recreational shooting and dead nuts reliable in the real world. The Streamlight Wedge and Kershaw Launch 2 are the tools you need handy all the time. The SilencerCo Omega 36 is one of the most versatile sound suppressors on the market. Pulling together such a rarefied ensemble is simply great fun. Maybe I'm starting to get just a little bit of that Gucci fashion magic myself.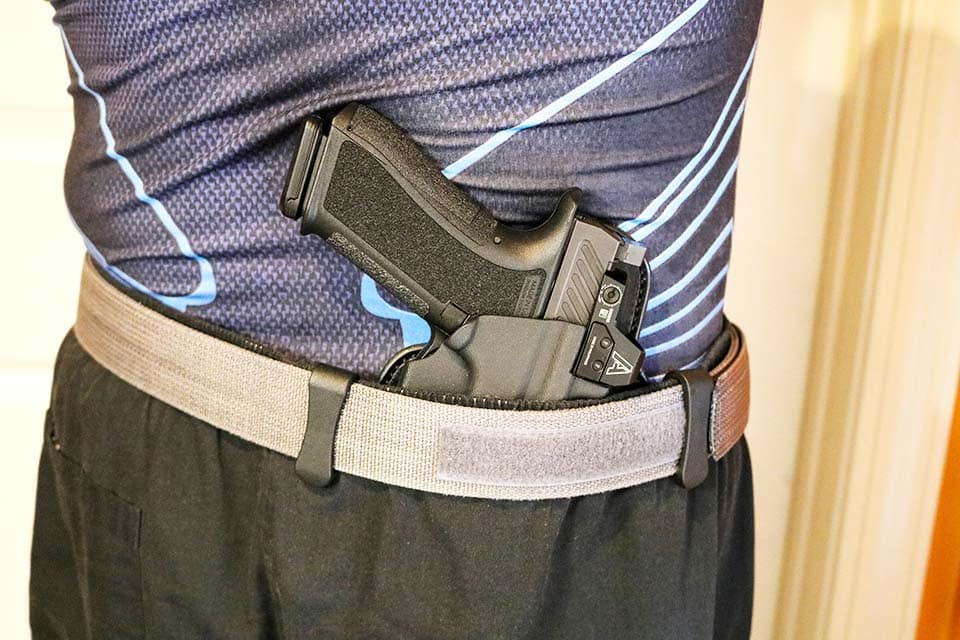 PERFORMANCE
Shadow Systems XR920 Elite
| Load   | Group Size (inches) | Velocity (feet per second) |
| --- | --- | --- |
| SIG 147gr V-Crown JHP | 1.1  | 917 |
| Winchester 147gr Defend JHP  | 1.9  | 931 |
| Black Hills 100gr Honey Badger  | 1.2 | 1178 |
| Black Hills 115gr FMJ | 1.1 | 1128 |
*Group size is the best four of five rounds measured center to center and fired from a rest at twelve12 meters. Velocity is the average of three shots measured by a Caldwell Ballistic Chronograph 10 feet from the muzzle.
This article first appeared in Small Arms Review V26N6 (JUNE/JULY 2022)