By Frank Iannamico
J. Curtis Earl is a name well known among most long-time Class III enthusiasts, for those who are not familiar with Mr. Earl there were a series of in-depth articles published in Small Arms Review about the man.
During 1965, Jesse Curtis Earl was one of only three Class III dealers doing business in the United States. Although he operated his business out of Phoenix, Arizona, Mr. Earl became very well known throughout the U.S. (during the pre-internet days) through his magazine advertisements and catalogs. The earliest catalog was published in the early 1970s and cost $1.00. The catalogs were a great source of information on machine guns and machine gun ownership, a subject of which in those days was pretty much unknown. The average citizen, including many firearm enthusiasts of the day, thought machine guns were illegal to possess. The catalogs also had a list of individual state laws and regulations regarding machine gun ownership by individuals. There were photos and a brief description of Earl's large inventory, he pretty much had in stock any submachine gun, assault rifle, silencer, or belt fed machine gun you could name. In his 1988 catalog he boasted that he had over 850 machine guns in stock. The photos of the collection in his vault were pretty impressive. His specialty was Thompson submachine guns, and in his last catalog he claimed that he had 130 of them in stock. One of his Thompsons, known as the gold embellished "Midas Touch" gun, was featured in the July 1973 issue of Guns and Ammo magazine, providing Curtis with some free publicity. Photos were available for any gun or item listed at $2.00 for a submachine gun and $5.00 for a belt fed weapon. One reoccurring statement in his catalogs was that "all sales are final".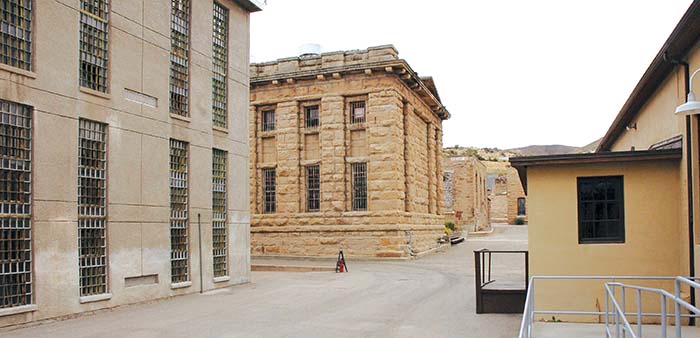 Curtis had procured some of the guns in his inventory from the Metro-Goldwyn-Mayer (MGM) movie studios auction in 1970. The guns were featured in many movies and TV series and used by a long list of actors including legendary stars like Clark Gable, Humphrey Bogart and James Cagney. Other weapons came from famous American prisons like Attica, Sing-Sing and Alcatraz. The history and use of those guns added a lot of collector appeal. Among the more unique movies guns were two H&R Reising Model 50 submachine guns altered to look like German MP40 maschinenpistols. The altered Reisings were used during a period when real German weapons were unavailable in the U.S. The Reising/MP40s were advertised in Earl's 1988 catalog for $650.00 each, one of them is on display in the Idaho exhibit. In 1987 Earl sold a large lot of 188 guns to Doug Champlin for display in the Champlin Fighter Museum.
Although he warned potential customers to beware of unscrupulous dealers and false advertising, Mr. Earl became well known for misrepresenting many of the machine guns he offered for sale. Like today, the nature of the Class III business is such that many guns are purchased sight unseen, relying only on the description and photos provided by the seller. One of the more "suspicious" items offered by Earl was a rare "Type 1" slip-on Cutts compensator for the Thompson submachine for $700.00. There has never been any evidence uncovered that such an original factory made compensator ever existed; many believe that he had them locally made.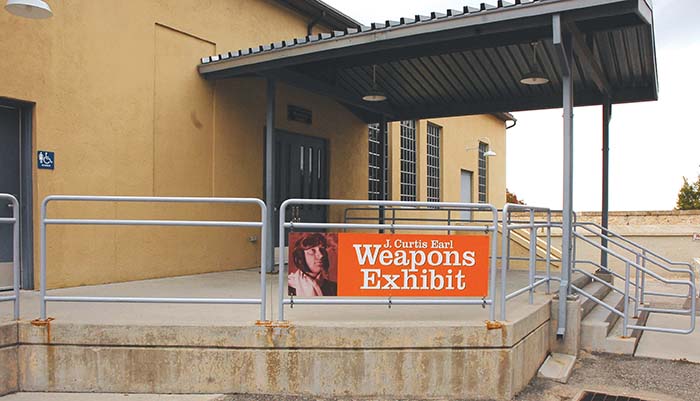 On the last page of his catalogs Earl included a chart he named "Machineguns Your Best Investment". On this chart he stated that from 1965 to 1979 the average price of a transferable machine gun increased by 2,080 percent, with an average of 149 percent a year. He predicted that machine gun prices would continue to increase, stating "Buying machine guns could be the best investment you ever made". He had no idea how accurate his prediction would prove to be. In his 1986 catalog he listed the price of Colt Model 1921 Thompsons "starting at $3500.00". Keeping in mind Earl's prices could only be described as "astronomical" the average five-figure selling price of a Colt Thompson today certainly proves his prediction to be accurate. Today's prices have been largely driven by supply and demand, and the popularity of the internet. Through the internet many individuals have discovered that machine gun ownership was legal in most areas and now provides a primary source to locate them. The catalogs were periodically updated and sold until the 1990s. Reportedly, his catalog sales alone provided a good source of income for Mr. Earl selling up to 3,000 copies a year.
After the laws passed on 19 May 1986, banning the new registration of transferable machine guns, Mr. Earl also predicted that with a finite supply, machine guns would begin to become scarce over time. The choice guns would be sold off and disappear into collections, unlikely to see the light of day until the death of the owner. This prophecy became partly true, at times a particular gun in good condition can be difficult to locate. However, due to the tremendous increase in value, many guns have been offered for sale. When an individual's transferable Colt M16 was worth $600.00 there was not a lot of incentive to sell it. Now with current M16 prices hovering in the low to mid five-figure area, many individuals with other priorities are cashing out. The good news is that machine guns are coming onto the market; the bad news is they are now far too expensive for many prospective buyer's budgets.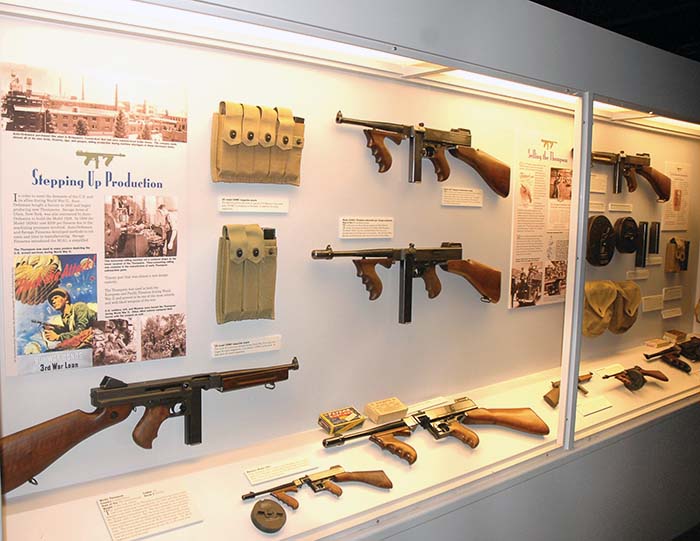 Despite J. Curtis Earl once being of the best known machine gun dealers in the U.S., opinions of Mr. Earl vary among his numerous customers, few were complimentary. Curtis Earl wanted to leave behind a legacy after his death, so he decided to donate part of his vast collection to a museum. One of the stipulations of his proposed donation was that none of the items in the collection could ever be sold, terms that not many museums seem willing to agree to. For much of his life, Curtis Earl spent his summers in Boise, Idaho, and the winters in Phoenix, Arizona. Prior to his death, Mr. Earl negotiated an agreement to donate a portion of his arms collection to the Idaho State Historical Society, along with a $600,000 endowment for the construction and ongoing care of an exhibit space. His stated intent that his donation of arms and funds be used for public education and enjoyment, he did not want any part of the collection to be sold and disappear from into private collections. J. Curtis Earl passed away on 19 July 2000. After his death, the Idaho State Historical Society dedicated a portion of a building within the Old Idaho Penitentiary complex for the J. Curtis Earl Memorial Arms Exhibit.
The J. Curtis Earl Memorial Exhibit is located in Boise, Idaho at the Old Idaho Penitentiary. The penitentiary itself is a popular local attraction, and quite interesting. Built in 1870, and remaining in operation until 1973, the prison is a sobering reminder that many legendary desperados of the old West often ended up in a small cold cell, or the gallows. There certainly were no amenities afforded prisoners during the days the facility was in operation.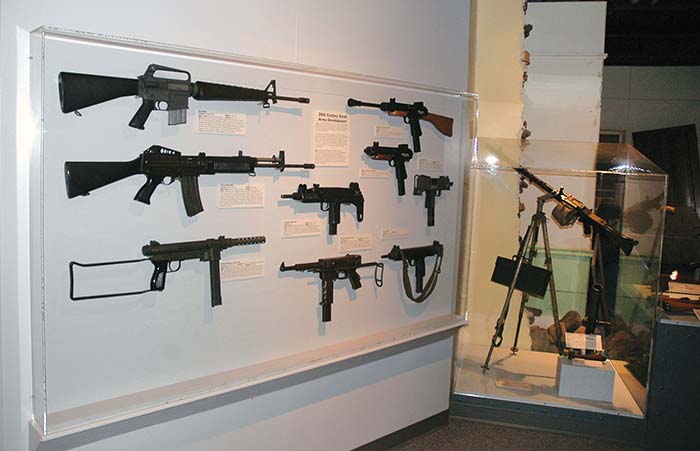 Mr. Earl's exhibit is inside one of the many buildings on the property, and takes some searching to locate it. The collection includes ancient Luristan bronzes, medieval arms and armor, Revolutionary War firearms and swords, Civil War artifacts, and an 1883 Gatling gun. However, of interest to most SAR readers would be the machine guns. The museum exhibit includes a representative examples of some of the more common weapons fielded by the U.S. and her enemies during World Wars I and II. J. Curtis Earl dedicated the exhibit to "the memory of all those who served and fought, and especially those who paid the supreme sacrifice, in the defense of our great country in order to preserve our freedom and ideals as a free people."
List of the Thompsons on display
TSMG 1928 Navy 6981
TSMG 1928 Savage S-410430
TSMG 1928 Savage S-250915
TSMG Colt receiver NAC -3
TSMG 1928 Navy 7660
TSMG 1927 3403
TSMG M1 250320
TSMG Colt sn 3000
The J. Curtis Earl Exhibit at the Old Idaho Penitentiary located at 2445 Old Penitentiary Road Boise, Idaho 83712
For more information call (208) 334-2844, or visit their website at http://history.idaho.gov/earl.html
The facility is open daily until 4:30 pm.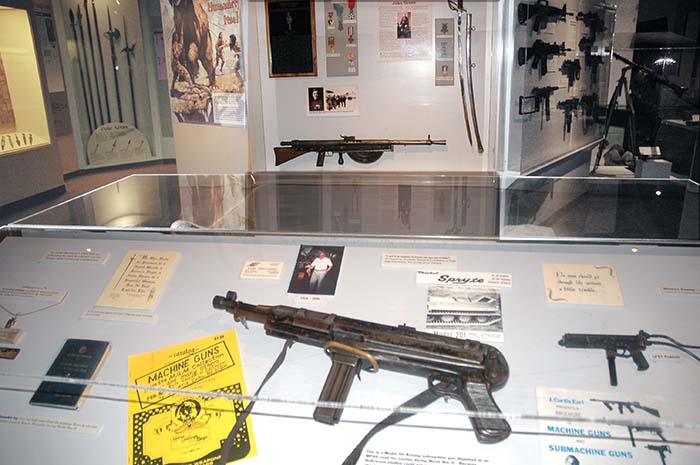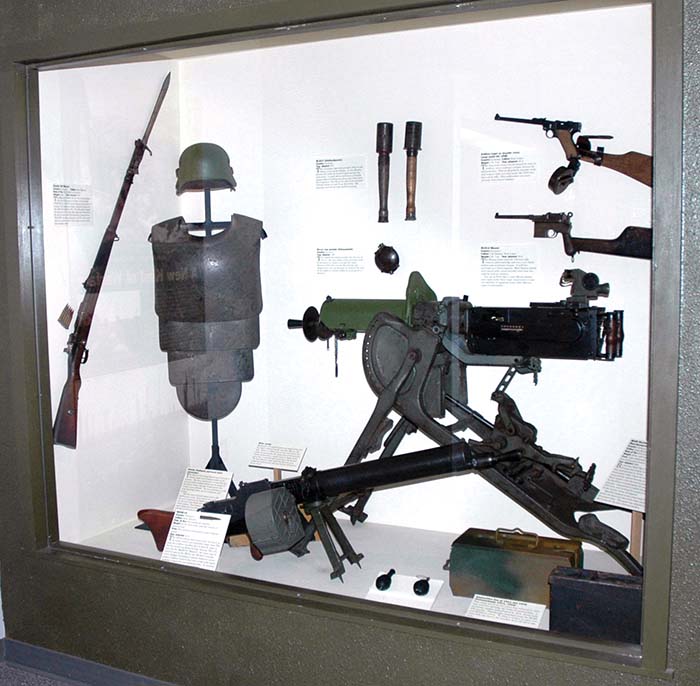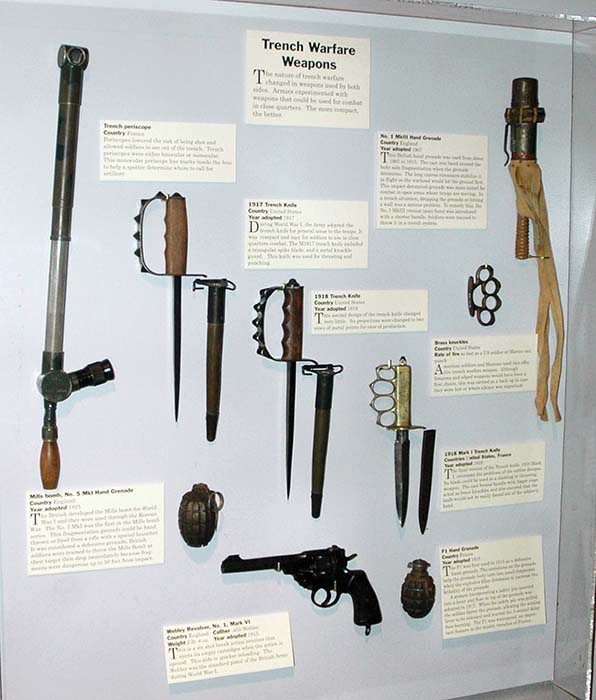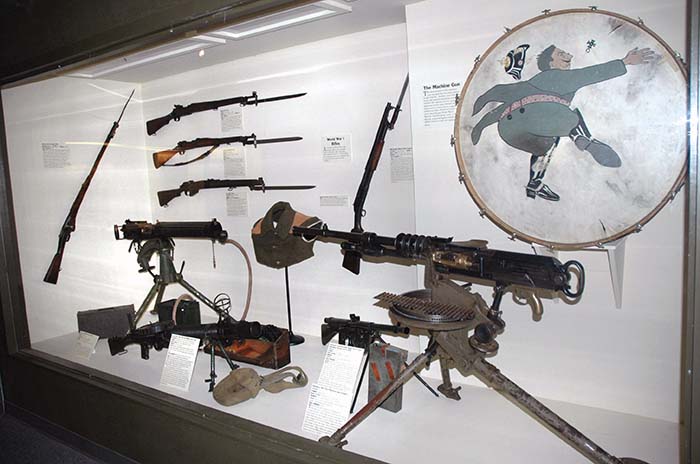 This article first appeared in Small Arms Review V20N8 (October 2016)