By Christopher R. Bartocci

Throughout the industry for the past several years, attempts have been made at "lubeless finishes;" ones that last forever and won't scratch – the holy grail of finishes that make cleaning easy and quick. In the late 1950s to early 1960s, chrome plating was used on some bolt carrier groups on the AR-M16 series rifles. This made easy cleaning and also the chrome plating had limited self lubricating properties, but still required lubricants. The chrome plating was phased out mostly due to cost and also the fact that quality control on the process was not up to snuff and the chrome plating suffered corrosion and flaking.

In early 2000s a new finish came onto the scene. Nickel boron has been dubbed as the ultimate in lubeless and protective finish in the industry. This author's first experience with nickel boron was a UCT finish that was used for a short time by Colt Defense. Colt worked with UCT to provide a nickel boron finish for their SCAR entries in the 2003/2004 time period. All three entries into the program were rifles completely coated with nickel boron including the receivers, bolt carriers as well as fire control group parts to name a few. At that time, nickel boron coatings were not in their prime; Colt did not have the greatest luck with it and discontinued use of it in favor of the Mil-Spec manganese phosphate.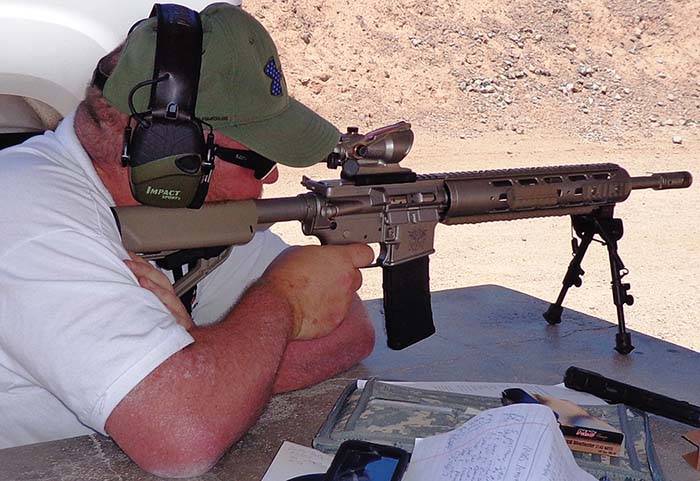 The finish has come a long way since then. One of the companies that has led the development of nickel boron finish is WMD Guns of Stuart, Florida. The company opened its doors in 2011 and was formed by a cadre of technologists and gunsmiths with the goal of being an advanced coating company for firearms with the goal of providing consumers with access to high performance coatings. WMD provides high reliability coated products, coats all types of consumer firearms, and coats components for OEMs. This triad of business sectors indeed allows multiple avenues of access to consumers, agencies and manufacturers.

WMD Guns has several proprietary finishes. The first they call NiB-X coating. This is an extreme use nickel boron coating. It has a hardness of 70 Rockwell and a CoF of .08. This coating can be applied to all ferrous and non ferrous alloys except magnesium, providing a hard, lubricious surface to complex geometries. NiB-X conforms to material standards ASTM B607 and AMS2433C and is applied in a NADCAP accredited facility (highest process control standard achievable in the aerospace sector). The advantage to this finish is it is harder than Tennifer, Melonite, nickel Teflon and hard chrome. It is environmentally corrosion resistant and very lubricious. The finish is easy to clean, requires less maintenance and offers higher reliability and enhanced performance. The second is Nitromet, which is a high performance salt bath nitro carburizing surface treatment that conforms to AMS 2753 (e.g. Melonite, Tennifer). It provides a surface hardness of 55 Rockwell, added corrosion protection and uniform black color. It adds no dimension to the surface since it is a diffusion process. WMD also offers nickel, nickel Teflon and zinc nickel coatings. WMD Guns provides coating services using these technologies to several OEM in the industry.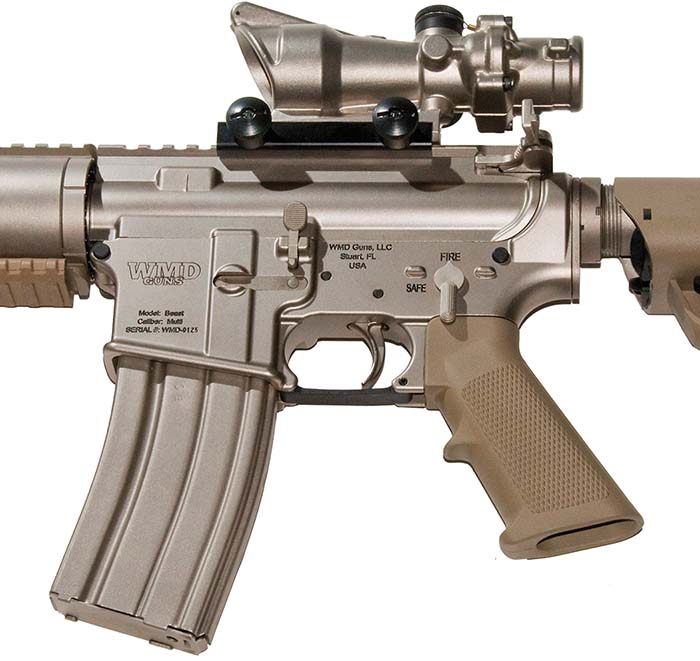 In 2013, WMG Guns released their flagship product highlighting the optimized use of these technologies, the BEAST AR-15 rifle. This rifle is completely coated in NiB-X nickel boron finish, resulting in a flat dark earth color finish. The rifle uses a combination of the NiB-X as well as the Nitromet coatings. The BEAST that was provided as a test and evaluation rifle was provided with a flat dark earth Molding Solutions stock and a flat dark earth standard A2-style pistol grip. The upper and lower receivers as well as the Nordic Comp free float rail are coated in NiB-X. The charging handle and extended latch are coated as well. All of the fire control controls (magazine catch assembly, bolt catch assembly and selector lever) have also been NiB-X coated. The pivot, takedown and hammer and trigger pins are still black.

The 5.56 NATO 16-inch barrel is manufactured by Ballistic Advantage and it has a Mil-Spec 1/7 inch right hand twist capable of stabilizing projectiles from 55 grains to 80 grains in weight. The barrel extension and external surface of the barrel are NiB-X coated while the inside of the bore and chamber are processed with Nitromet. The Nitromet is claimed to be much harder than chrome improving barrel life. The gas tube is also coated in Nitromet. The muzzle is equipped with Tac-Grip Muscle Compensator, which has also been NiB-X coated. Even the magazine was NiB-X coated.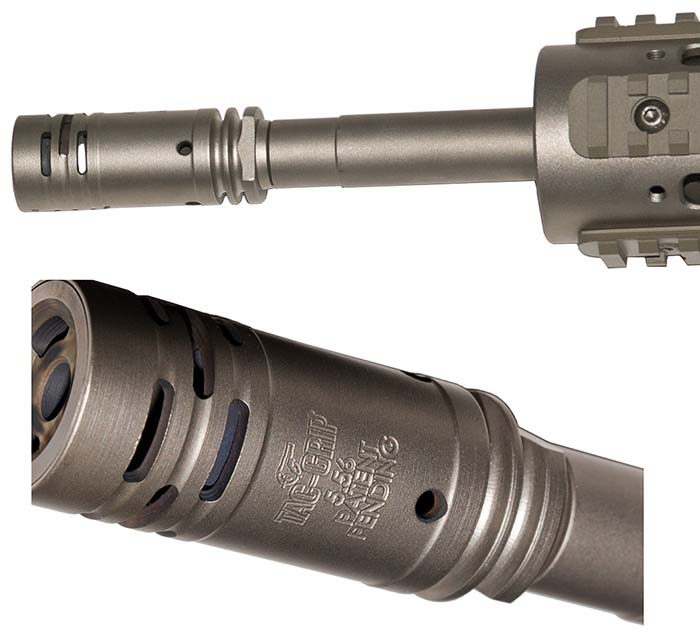 Another very interesting feature is the ACOG scope that was provided with the rifle. The ACOG scope is manufactured from the same 7075 T6 aircraft aluminum as the receivers of the rifle. The optic body was NiB-X coated as well. This does not come with the rifle, but it can be purchased from Trijicon or their dealers, as they are now in production with the NiB ACOG. The rifle also comes with a very high quality black carrying case.

The only additional thing tested with the rifle was the new 3rd generation M3 Magpul PMags. This is the newest generation in the evolution of what this author feels is the best magazine available anywhere for this platform. The new magazines have a flat floor plate allowing easier stacking in a magazine pouch. The new M3 features a stainless steel magazine spring, four-way anti tilt follower, pop-off Impact/Dust Cover and tool-less disassembly for cleaning. The low profile ribs and aggressive front and rear texture provide positive control of the magazine helping with compatibility of double and triple magazine pouches. The easy to disassemble standard flared floor plate provides drop protection and aids extraction from the magazine pouch. A paint pen dot matrix has been added to the bottom panel of the magazine body for easy marking by the end user for magazine identification. The geometry of the M3 makes it compatible with not standard M16/M4-type magazine wells including the HK416, M27 IAR, British SA80 and FN SCAR. The M3 incorporates a new material technology and manufacturing process which increases strength and durability in critical areas.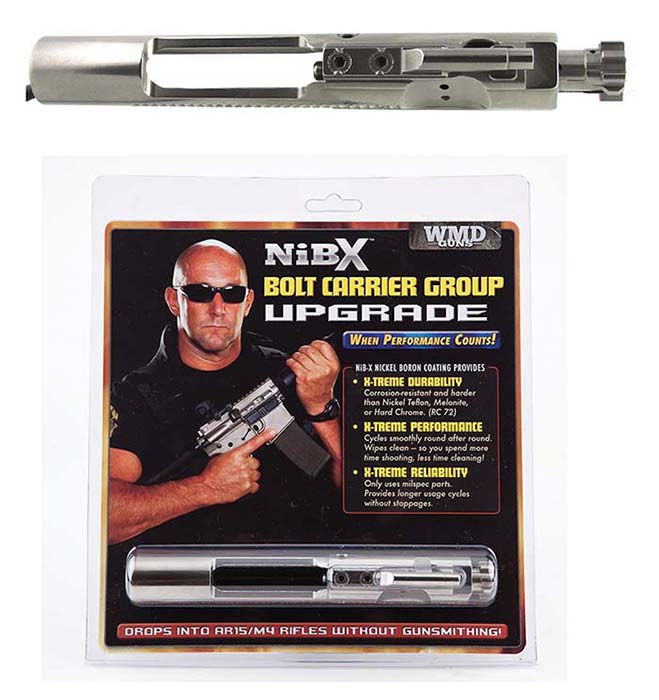 The ammunition tested in the BEAST was standard U.S. issue M855 ball ammunition. The weather conditions were a scorching 110º day in the desert outside of Las Vegas. There were 140 rounds put through the rifle. No lubricant was added. There were no malfunctions of any sort with the PMags or the aluminum one provided with the rifle. The performance of the Tac-Grip Muzzle Compensator was excellent. Shooting the rifle it was easy to see that it made a big difference on being able to get off quick and accurate follow up shots. Factory claims of up to 40% reduction in recoil sounds about right. The range was 100 yards and the average group was approximately 2 to 3 inches. The range was not ideal conditions with the heat and high winds. The M855 ball is not the most accurate of ammunition but it was all that was available at the time we had the rifle to test. Under proper weather conditions and proper match ammunition I would expect the rifle would perform as advertised. The BEAST has a MSRP of $2,199, which is not much more than the average top tier AR rifle MSRP.

Other products in the WMD suite of products includes a drop in NiB-X 5.56 Bolt Carrier Group, an NiB-X .308 Bolt Carrier Group, an NiB-X .22 Long Rifle conversion kit for AR-15 platforms (dubbed the "Little Beast") and numerous AR-15 platform parts that are NiB-X and/or Nitromet finished.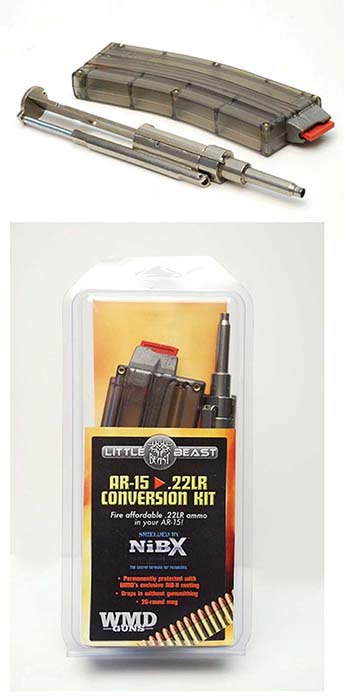 The WMD Guns NiB-X 5.56 Bolt carrier Group features a Mil-Spec bolt manufactured from Carpenter 158 case hardened steel, shot peened and then magnetic particle inspected. Standard Mil-Spec gas rings are used. They claim the NiB-X coating is 40% more wear resistant than chrome plating. The extractor is coated with NiB-X and uses a heavy duty extractor spring with a black buffer. The bolt carrier is made from 8620 material, heat treated and case hardened. Their manufacturing tolerances on the inside are tightly controlled. The NiB-X coating gives the carrier additional durability and ease of cleaning. The gas key, which is a very critical component, is hardened to U.S. GI specifications and attached using grade 8 hardened fasteners. Permatex No.3D Aviation Form a gasket Type III Sealing Compound per Mil-S-45180 used on assembly. The key is NiB-X coated and is also staked as per military specification. Both the cam pin and hammer (available in both semi and auto configuration) are coated in NiB-X. They sell drop in bolt carrier groups for an MSRP of $220 or include a NiB-X coated hammer for an MSRP of $235.

The WMD Guns 7.62x51mm/.308 NiB-X Bolt Carrier Group was recently released with an MSRP of $350 and has the potential to lead to a fully coated "Big BEAST" in the future. The NiB-X coated .22 Long Rifle conversion kit for the AR-15 is called the Little BEAST. It can be used in any quality AR-platform rifle and drops in within 20 seconds. The Little BEAST comes with a Black Dog 25-round magazine with stainless steel lips for durability and has an MSRP of $250.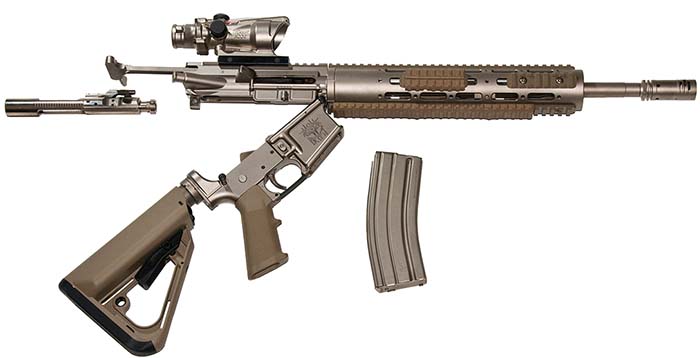 Another unique service that WMD offers is to refinish consumer, dealer and Agency firearms with NiB-X and/or Nitromet. They have a staff of gunsmiths that will disassemble, coat and reassemble your weapons. The quality of work and added performance of the surface treatments led the FBI to convert their bolt carrier groups to NiB-X. Other law enforcement agencies are following suit to upgrade their operators' weapons.

The BEAST is a high quality rifle offering a unique blend of technology. WMD Guns has taken the high quality components and mated them with their experience in advanced coatings. You can expect more offering from this company in the future but you can always send your parts in to them to coat with NiB-X. They offer a lifetime warranty on their proprietary finishes.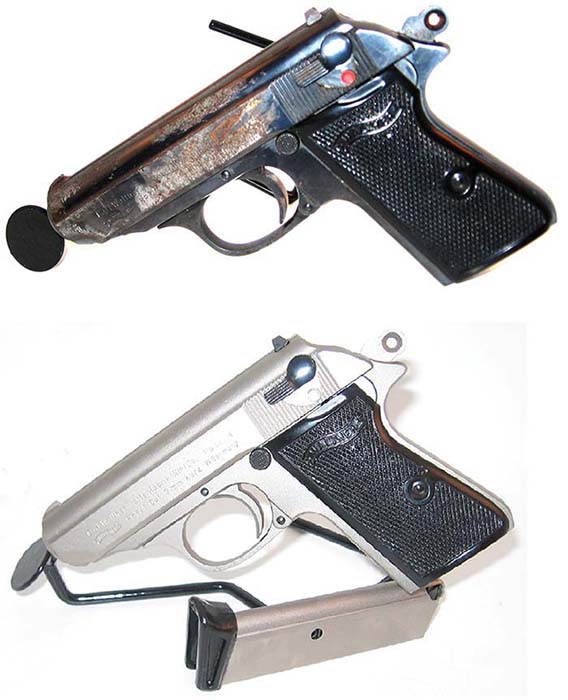 This article first appeared in Small Arms Review V17N4 (December 2013)