By J. David Truby 
Hank Williams doesn't own the only old family tradition. On a sunny summer afternoon, a petite and very capable 12-year-old girl stared down the sights of her brand new birthday-gift Ruger AR-556, and with breathed-out precision, squeezed the trigger. After firing off a volley of successive rounds, with sparkling eyes she smiled big at her shooting mates and said simply, "This is really fun."
This was a Life Moment that Kara Windfall was destined to have. For some families, traditions are held in high esteem. For others, carrying on their family's legacy is a forgotten pastime, much like Sockie and Kick the Can. However, in some traditional American families, honoring those who came before as well as continuing the fight and pursuance of freedom runs as deep as the blood in their veins. And for Kara, she hopes to continue that long-held tradition starting with those first shots with her new semiautomatic rifle.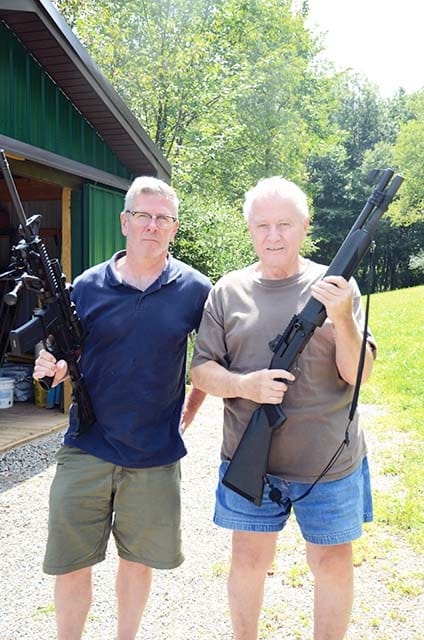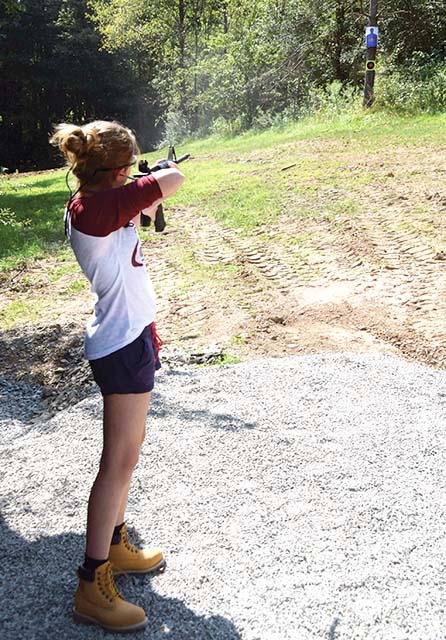 Kara's family military history can be traced back generations. The first recorded account of one of her ancestors (a Polish knight of the highest order and a heroic warrior) in battle was during the 1410 Battle of Grunwald, where Poland and Lithuania came together to defeat the German-Prussian Knights of the Teutonic Order.
"This was the first account of 'one of us' putting it to the bad guys," said Sidney Windfall, Kara's father, a native of Western Pennsylvania who works as a communications consultant. He and Kara currently reside in Europe.
The Windfall family is found in the annals of the American Civil War under the Yankee government and also fighting for America in World War I, World War II, Korea, Vietnam and now in the Middle East.
"Seems like there was a grandfather, dad, uncle, son or cousin in our family tree, with a grin or grimace, who was always ready to roll up their sleeves when the opportunity presented itself," Sid adds proudly. His own grandfather served as a Navy LST fireman in the South Pacific during WWII. His father was with the 82nd Airborne, while his uncle served in Vietnam as an Air Force intelligence officer. Finally, his cousins were all Army infantrymen during Desert Storm.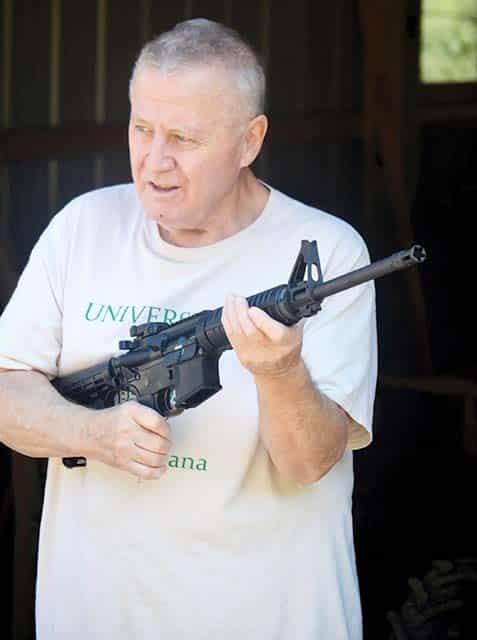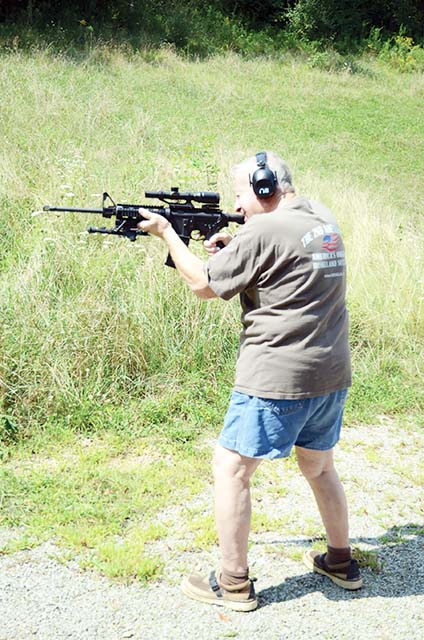 Birthday Tradition
Another Windfall tradition goes hand-in-hand with their military history. Following after a beagle-breeding grandfather who loved the thrill of the hunt, if a family child shows interest and is responsible enough, he or she will receive a firearm on his or her 12th birthday. "That is when I got mine," Sid Windfall recalled. "It was a Sears and Roebuck single-shot, hinge-action .410. Most all the others got simple bolt-action .22s."
But, back to our current birthday girl's AR-556 baptismal.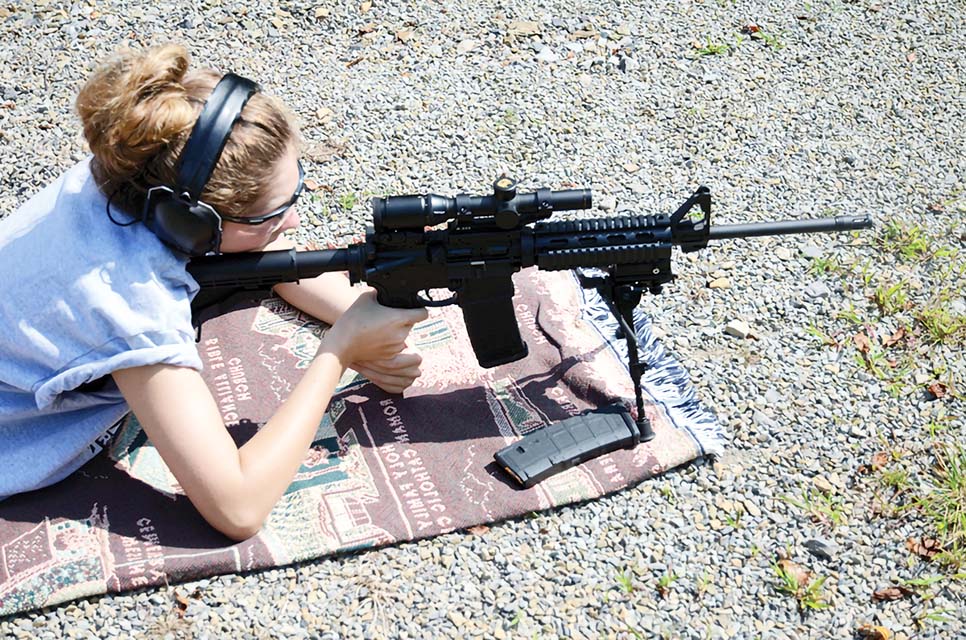 When it came time to honor his daughter Kara's 12th birthday, Sid Windfall kept this old family tradition alive by introducing her to her first gun, the Ruger AR-556, on their recent trip back to the United States. "I presented her with her first real rifle, the semiauto Ruger, which we got from ACE Sporting Goods in Washington, Pennsylvania," Windfall said. "Up until now, her exposure had been limited to Airsoft replicas and pellet guns. Regardless, she knows what a bull's-eye is and surely knows gun safety."
Prior to having this, her first live fire with the AR-556, Kara has had extensive firsthand gun safety and personal instruction in gun handling and use at home in the U.S. and in Europe. Handing over the Ruger AR-556, which Kara promptly named "ARlene" (showing her puckish sense of humor, another family trait), Sid Windfall couldn't help building off the life lessons his grandpap taught him by passing along some those bull's-eyes of wisdom to his daughter.
"Grandpap taught us that once you decide to squeeze that trigger that the bullet ain't coming back," said Windfall. "And, check how you feel when you see what game animal you have shot and killed. If you feel hungry, that is good," he added with a chuckle.
For her first crack at the shooting range, Windfall said he knew that he needed to find the right instructor to properly tutor Kara on those initial shots. And, that's where I did my walk on.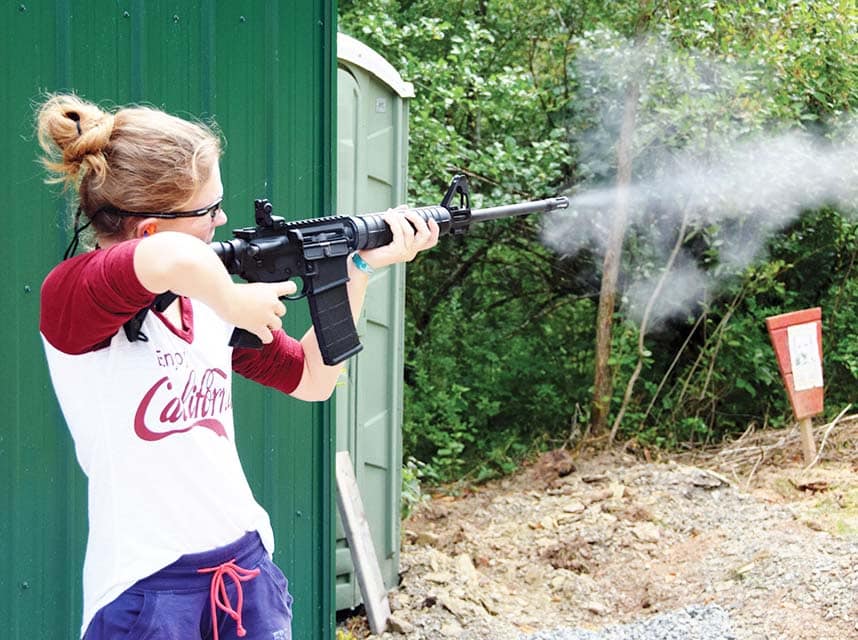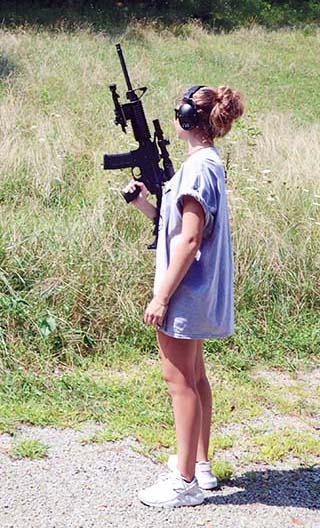 "Grandpap taught us that once you decide to squeeze that trigger that the bullet ain't coming back. And, check how you feel when you see what game animal you have shot and killed. If you feel hungry, that is good."
– Sid Windfall
Fort Truby
Sid was my son's college roommate back in the '80s, way back when I was a university professor, book author, magazine editor, writer and a military historian. Plus, many years earlier I had been an Army Combat Intelligence NCO and later a civilian military advisor and instructor. So, for a couple of days, I invited Kara and Sid out to the boonies of Western Pennsylvania (we call it "Pennsyltucky") and what neighbors and friends call Ft. Truby.
After a review of the basics by Kara and myself, the shooting began. Lying in the prone position on my very informal shooting range, Kara was the picture of comfort and poise. Outfitted with her shooting ear muffs, protective eyewear and trusty ARlene, the birthday girl was ready to take aim. Kara confidently fired her first round, then many, many more. Kara expertly handled her weapon, hitting the target with precision. She said that proper safety training and respect for firearms made her feel totally in control of her AR-556 rifle.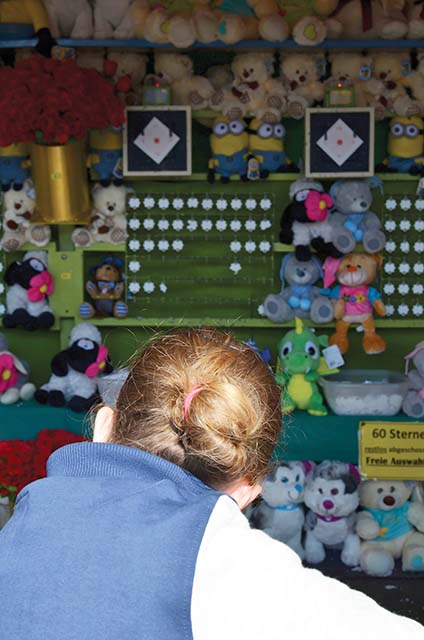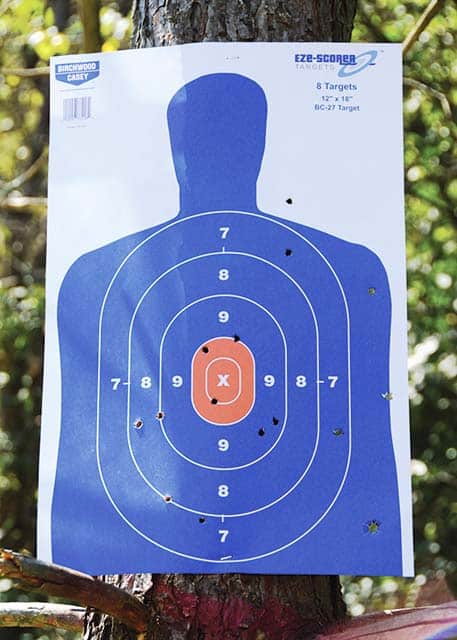 "It seems to me a gun is only as dangerous as the person holding it," she said. Looking at her father, she thanked him for putting his trust in her and instilling her with "some serious responsibility." "It's hard to say who had the most fun on that very loud morning," Sid told us. "We did however expand our family tradition to include lead covered in lipstick."
With the Windfalls temporarily residing in gun-unfriendly Europe for now, who knows when Kara will be able to shoot ARlene again. But, if Kara has anything to say about it, it will be sooner, rather than later. An active member of her school's Paramedic Team and Red
Cross First Aid Group, she plans to be back in school in the United States. After graduation, she told me that she would attend college and also join the U.S. Army to pursue her dreams of helping the oppressed by her chosen career in medicine.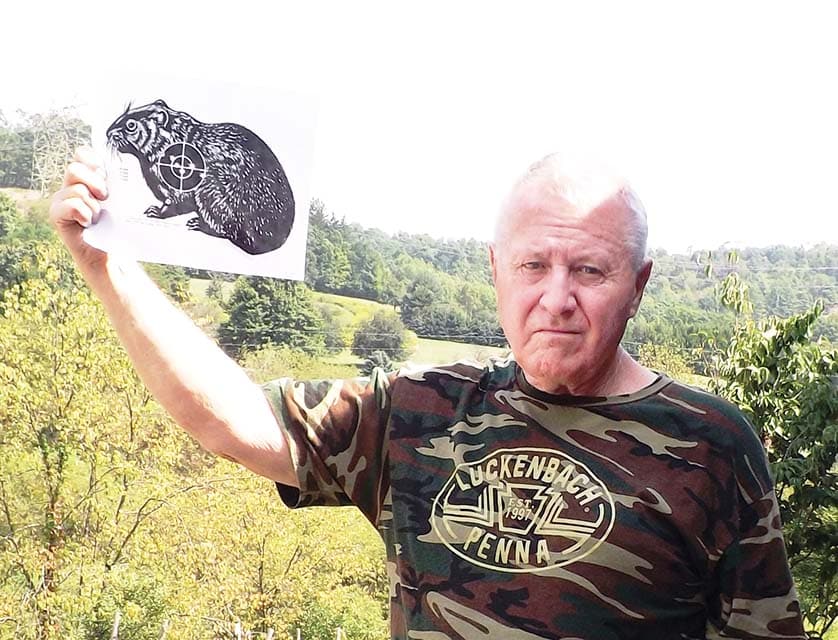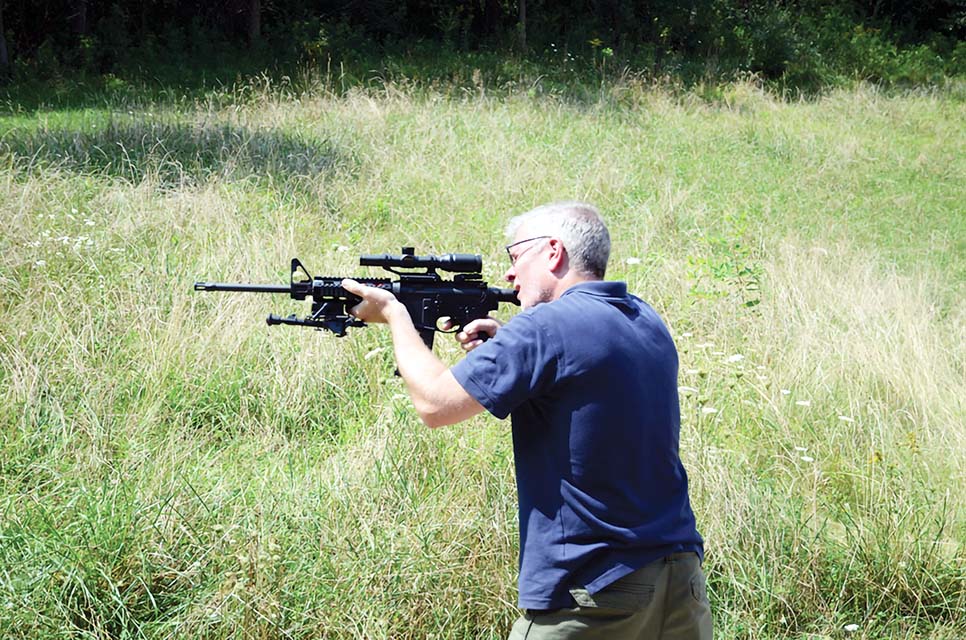 And, their respect for and use of firearms will always be there, too. Sid is a long-time NRA member, and Kara signed on as a Junior NRA member. Both pledge to be very dedicated proactive members.
Kara is a very impressive young lady with a good head on her shoulders. She is ambitious and has clear-cut goals in her life which is evident in everything that she does, including her shooting. She plans to be the next generation of Windfalls to exhibit her love for America through military service and the 2nd Amendment. And, judging by her first shots on target at Ft. Truby, she will succeed with all.
This article first appeared in Small Arms Review V24N2 (Feb 2020)