By Kyle Shea
Every July in the south of England, thousands of people from all over the United Kingdom, Europe, and much of the world come to see and explore one of the few military shows in England: The War and Peace Revival.
My first ever trip overseas was to England when I was a small boy, around 1992, and we spent a week at the War & Peace Show. Every year since then I have been going there (missing maybe once). There are countless reenactors of World War I and World War II, and other conflicts who show up and drive around in the military vehicles of the times. Most have static displays where they show how the soldiers they are reenacting lived in the field. Every day, at a large central part of the field, either a massive reenactment of a WWII battle takes place, or the various military vehicles are driven around in display. Sometimes to the roar of the crowds of viewers, the tanks drive over cars and are even allowed to fire blanks.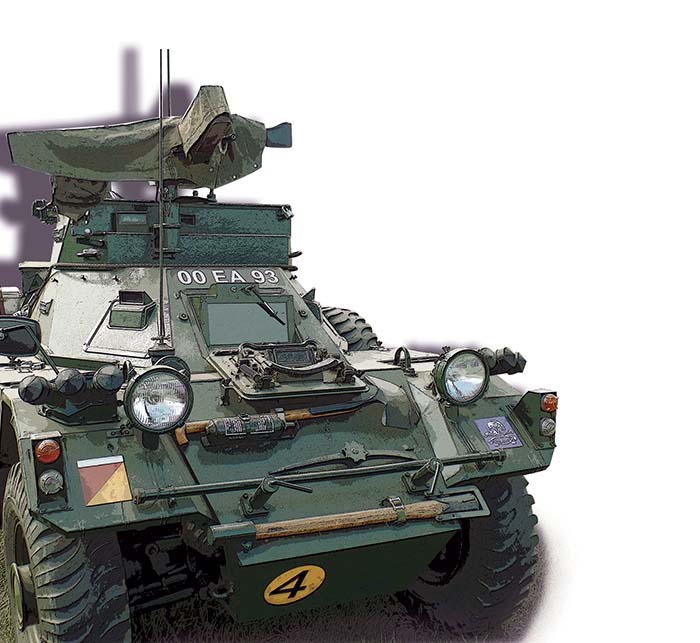 I have always enjoyed going to War and Peace and especially buying some of the products sold there. The vendors there are not just from England, but France, Germany, and even Eastern Europe.
Almost every bayonet, helmet, military book, and other military surplus can be found, ranging from the really rare to the most common items.
My father and I enjoyed this year and we managed buy some unique items. We both look forward to going next year and hope that if you go as well you will have a good time and find things for your collections.
One caution though- even though machine guns are sold over the counter as "De-acs" with full receivers, they're not importable without an approved Form 6 and would be restricted on entry to the US. Just make sure your purchases are OK for export and import in your checked baggage- bayonets and helmets are non-restricted.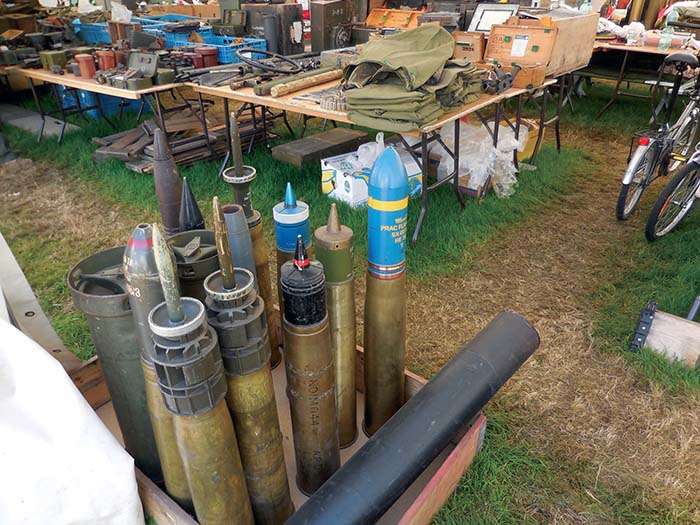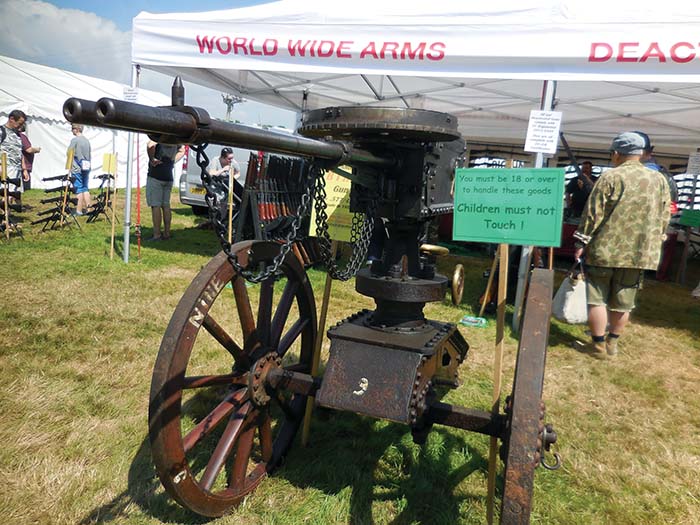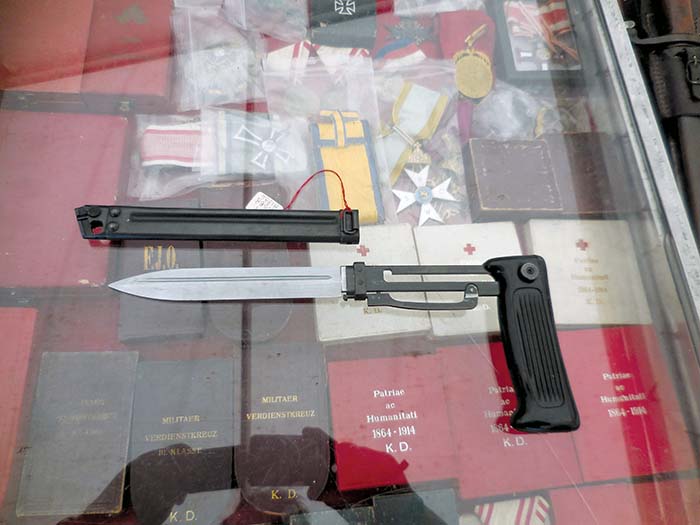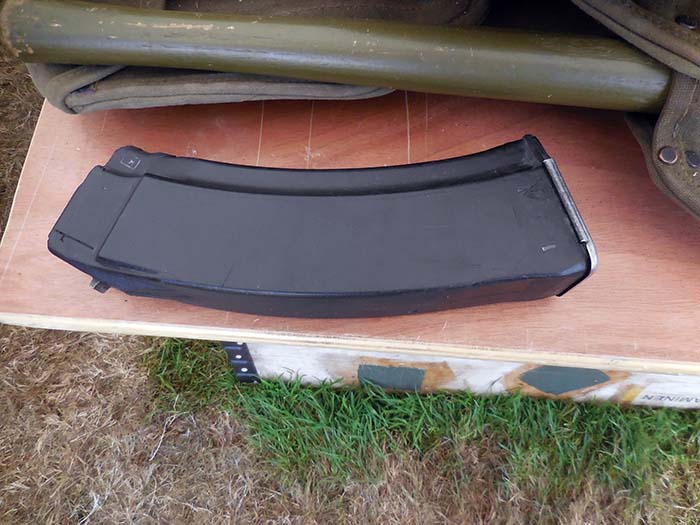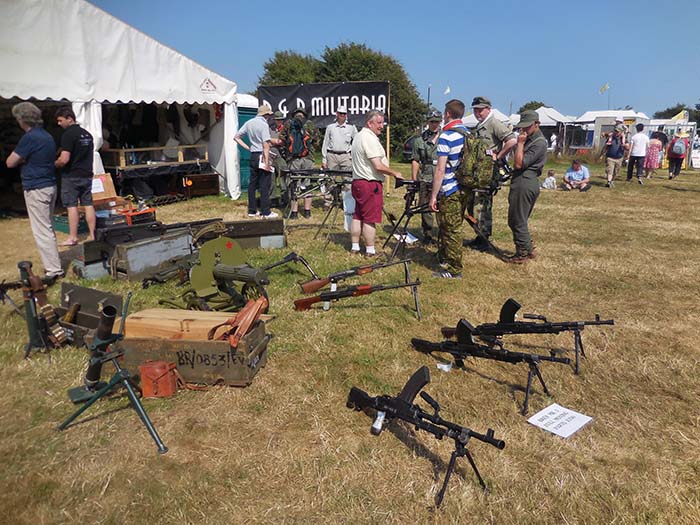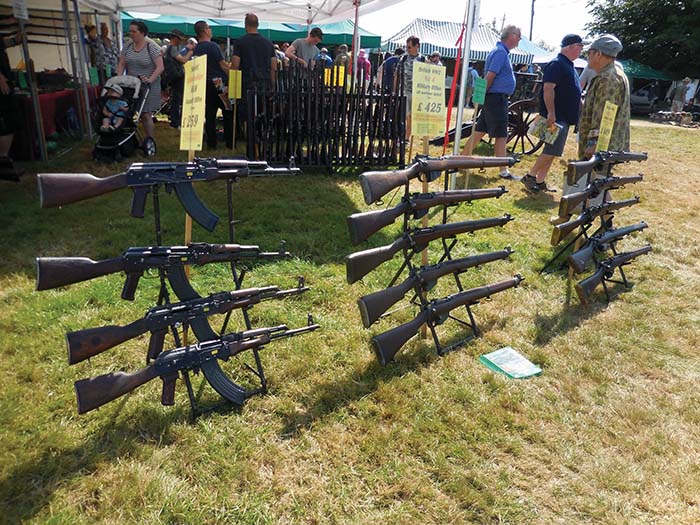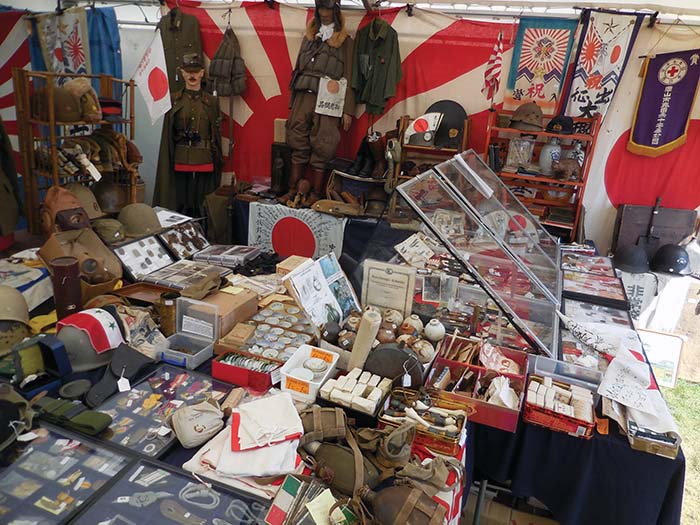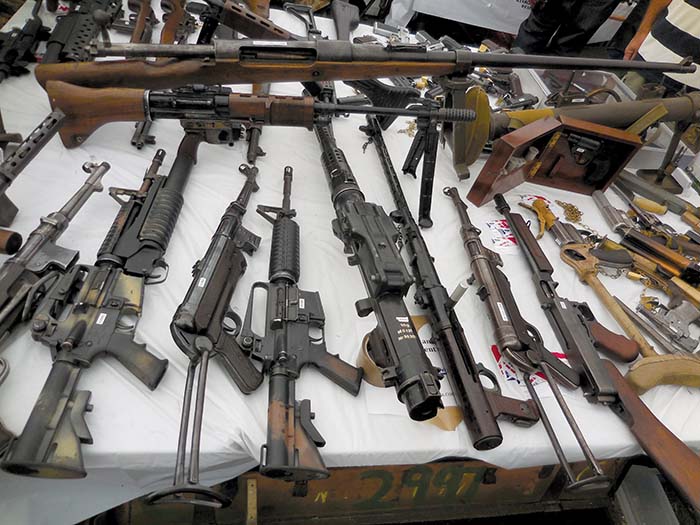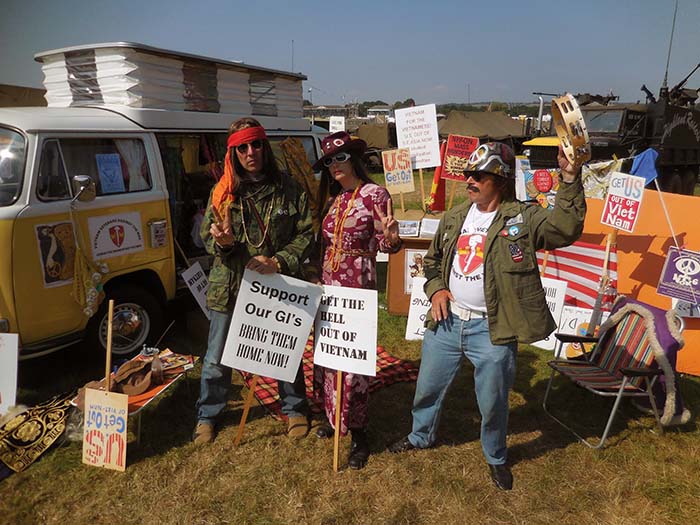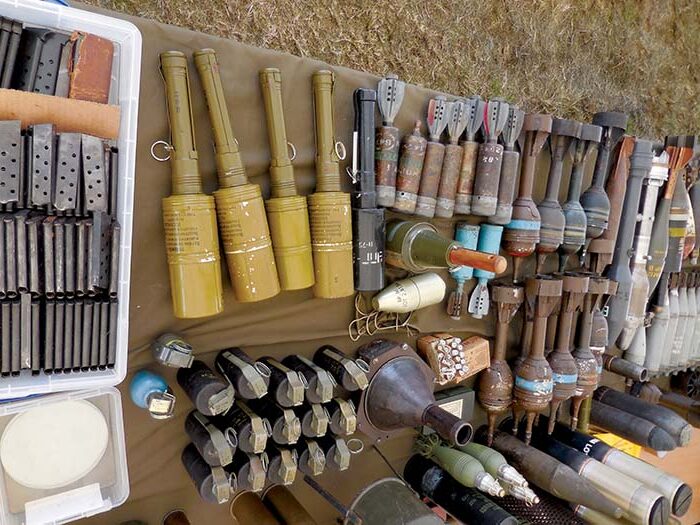 This article first appeared in Small Arms Review V20N10 (December 2016)