By SAR Staff
In 2015, a new government contract/training group appeared at military trade shows worldwide, as well as in our pages. There has been a lot of speculation regarding Phoenix Defence, and the fact is that this is the successor company to the long-standing U.S. Government contractor/importer/training group, Long Mountain Outfitters LLC.
After some serious family health issues, in 2014 Dan and Debbie Shea sold some of the assets of LMO to a movie prop company and planned to train their personnel and help them take over much of the LMO business. This did not work out at all, and after a messy lawsuit, the LMO name was taken back by the Sheas. The Sheas decided to rethink their next decade, simplify their estate and businesses and opened a division of Gun Mountain LLC called Phoenix Defence. Gun Mountain LLC handles the retail business, Phoenix Defence the government work.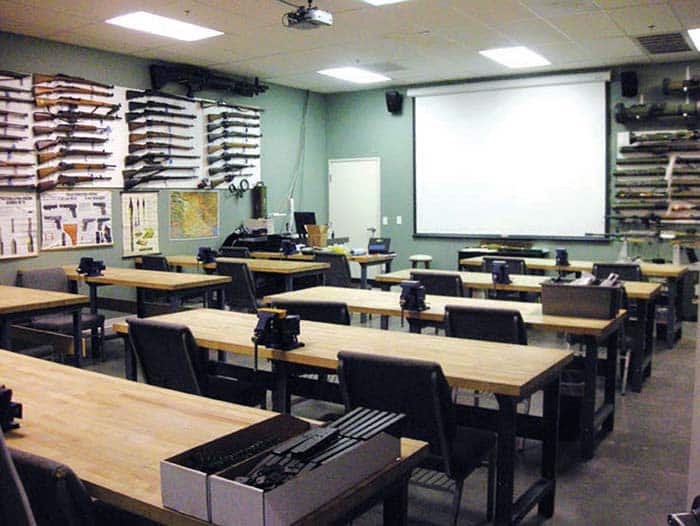 Phoenix Defence benefits from the Shea's 40-plus years' experience in the international arms industry, with their connections all over the planet. It's a small, focused company, working on import/export, foreign trade zone, government supply of arms and ammunition and armorer/operator training. It concentrates on specific jobs: taking a weapons or ammunition export job for a country, brokering an arms deal, performing an import job for a U.S. customer, providing top tier armorer training and some general consulting in the arms industry. Phoenix Defence has always helped international arms manufacturers approach the U.S. market and continue to take clients for that purpose. All of this, while Dan continues his weapons threat analysis and briefings.
The company is planned to stay as a Woman-Owned Small Business and be a resource for government agencies as well as for newer, less experienced companies and larger companies working in areas they have not been in before (Dan was a consultant helping ATK successfully obtain the first $300 million non-standard ammunition and weapons contract). The company also fills the standard "Shea niche"—hard-to-find weapons and ammunition for non-traditional needs.
Megan Shea is the Managing Director of Chipotle Publishing and works with Phoenix Defence on some government contracts, and her brother Kyle Shea handles logistics in the family business. So in answer to the question of "Who is Phoenix Defence?" the best response is people with some of the best long-term experience focusing on serving the end users and government customers.
Phoenix Defence is ITAR/DDTC-registered and complies with all ATF and CBP licensing requirements.
This article first appeared in Small Arms Review V21N8 (October 2017)