Windham Weaponry's new .308 SRC (Sight Ready Carbine) is a light weight hard hitting carbine with numerous features that make it appealing to all black rifle fans.
By Chris Choat

If you are a die-hard fan of the black rifle you probably already know of a company called Windham Weaponry. The company was formed by former employees of Bushmaster when Bushmaster was sold and moved from Maine to New York. There were a lot of the former Bushmaster employees that still made Windham, Maine their home and preferred to stay there. The workers got together and a new company, Windham Weaponry, was formed. After all, these same people had been building very successful guns for decades. Windham Weaponry started producing their own line of rifles that were met by the buying public with very favorable reviews. Now they are one of the premiere black rifle builders in the US.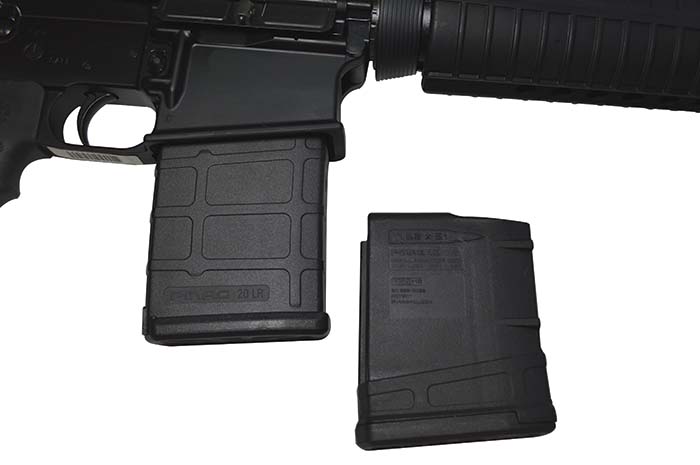 They introduced their new .308 SRC carbine at the last SHOT Show and arrangements were made to receive one for review. Upon opening the box a few months later, the rifle was housed in a hard plastic case. The rifle's fit and finish were perfect with no play between the upper and lower receiver, the 6-position stock didn't rattle, the forearm handguards fit tight with no wobble and the overall finish was outstanding.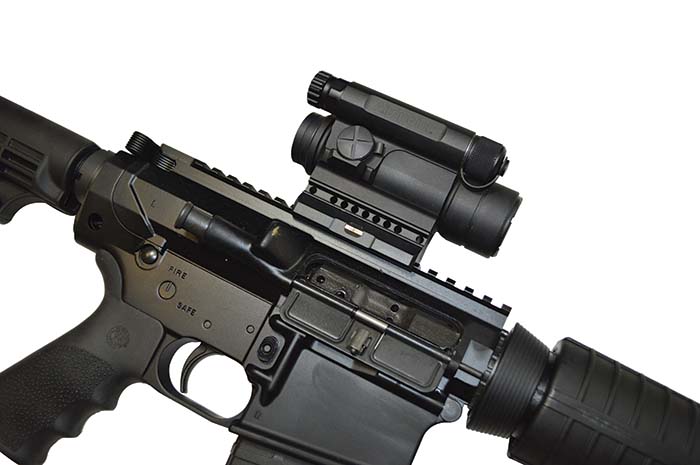 Rifle Specifications

The .308 SRC (Sight Ready Carbine) is shipped in a hard case and comes with one 20-round magazine (where legal), black web sling, QD sling swivel and operators manual. Windham Weaponry wisely chose to go with the excellent MagPul P-Mag. The gun is chambered in .308 and features upper and lower receivers made from 7075 T6 aircraft aluminum. The upper is a flat top style with a Picatinny rail. The rifle is shipped with no sights that allow the shooter to install the ones that he or she prefers. The lower receiver features a milled-in trigger guard. The gun has a 16.5 inch medium profile, chrome lined, 4150M Chrome Moly steel barrel that is threaded 5/8 x 24 that is capped with an A2 type flash hider. The barrel has a 1 in 10 twist rate. The rifle uses standard gas impingement operation and the gas block is topped with a milled-in Picatinny rail for front sight mounting as well as having a bayonet lug on the bottom. The SRC does come with a forward assist button on the upper receiver. The gun comes equipped with a 6-position Windham Weaponry collapsible stock, mid-length tapered round, double shielded handguards and a Hogue overmolded rubber pistol grip.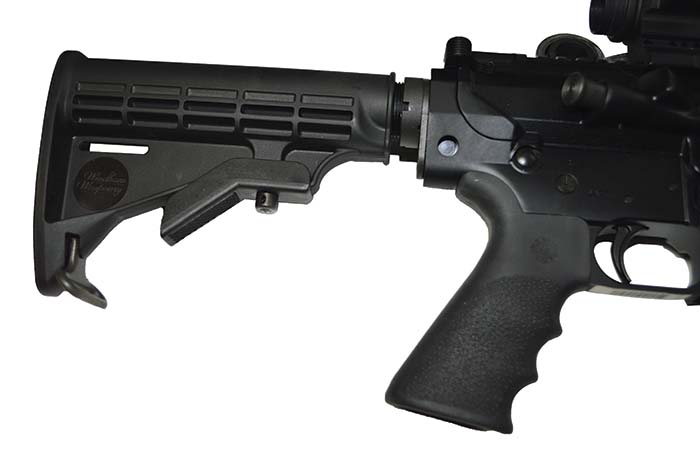 Shots Fired

The SRC was test fired at the range with assorted ammunition that included several different bullet weights and configurations. All accuracy testing was done from the bench at 100 yards. While this .308 rifle is capable of ranges far past 100 yards, we figured if it shot good at 100 yards it would also get the job done at 300 plus yards. The gun's reliability was of no surprise. It simply fed, fired and ejected every type of ammo that we fed it. Not once in the entire test firing that was done were there any failures. That is just the way a rifle like this should work; all the time, every time. In the accuracy department the rifle shot better with some ammunition than it did with others but all the ammunition tested shot under 1.5 MOA. Some 3-shot cloverleaf groups were fired with all shots touching. As long as the shooter does his part and controls his breathing this rifle is capable of outstanding accuracy. The 100 yard ranges were fired with a magnified optic but we fired a lot of CQB drills at ranges less than 100 yards. The optic that was used in these drills was the Aimpoint CompM4 red dot sight. This sight is fast, lightweight and can be mounted and dismounted with no loss of zero using the integrated QRP2 quick release mount. The sight has 7 night vision intensity settings and 9 daylight settings, one of which is extra bright. It can run up to 8 years on a single AA battery. Additionally, it is also submersible to 150 feet. The sight used for testing was also equipped with the optional ARD Killflash front lens filter that eliminates any reflection when viewing the sight from the front.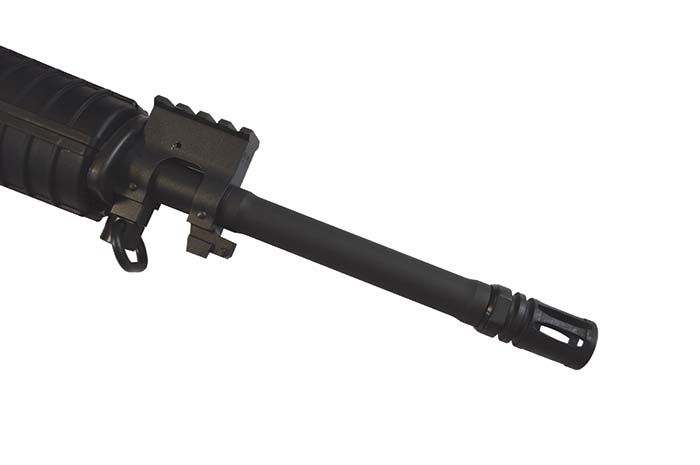 Final Thoughts

In this author's opinion the Windham Weaponry .308 Sight Ready Carbine is a gun that can fill the bill for any shooter looking for a .308 black rifle carbine. It can be used equally well in the role of hunting rifle, tactical rifle, competition heavy rifle or even home defense rifle. It is well built and robust but still one of the lightest .308 carbines on the market at only 7.5 pounds. Particularly good in rural areas where hunting or tactical rifles need to be able to shoot accurately at extended ranges whether it be by a rancher controlling coyotes or a small sheriff or police department that may have a need for a .30 caliber tactical rifle that will stop a vehicle or bad guy at long range. Whatever the mission, you can do no better than the .308 SRC from Windham Weaponry. As their ad states; they are "America's newest rifle manufacturer with decades of experience." Their rifles also carry a Lifetime Warranty. This warranty is also transferable to subsequent owners. You have to be confident in your products to offer a warranty like that.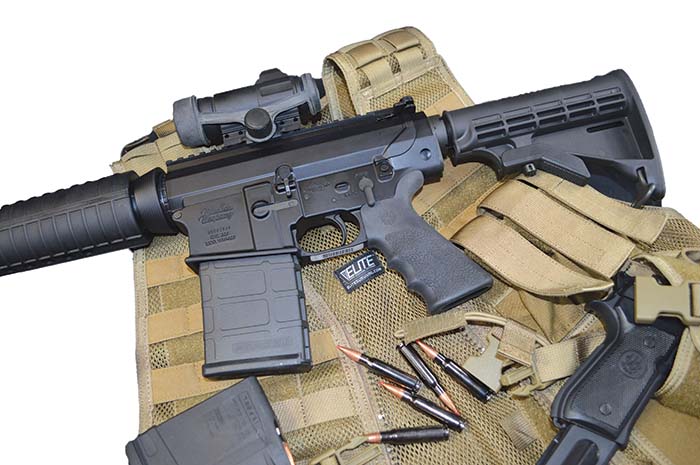 Windham Weaponry, Inc.
999 Roosevelt Trail
Windham, Maine 04062
(855) 808-1888
www.windhamweaponry.co.

Aimpoint
14103 Mariah Court
Chantilly, VA 20151-2113
(703) 263-9795
www.aimpoint.com
This article first appeared in Small Arms Review V19N2 (March 2015)