By Robert G. Segel
Richard "Dick" Wray (1930-2012) was one of the earliest, most well known and respected classic machine gun collector of our time. Upon his death on July 29, 2012, there was much discussion as to what would happen to his collection. It was decided that his collection should be shared and made available to other collectors by auction and world renowned Cowan's Auctions in Cincinnati, Ohio was chosen to research, catalog, advertise and execute the dispersal of the collection on April 30, 2013 at their beautiful facilities in Cincinnati.
Cowan's Auctions produced a beautiful full color catalog that quickly sold out as collectors wanted it for their libraries. An introduction to the collection as written in the catalog states: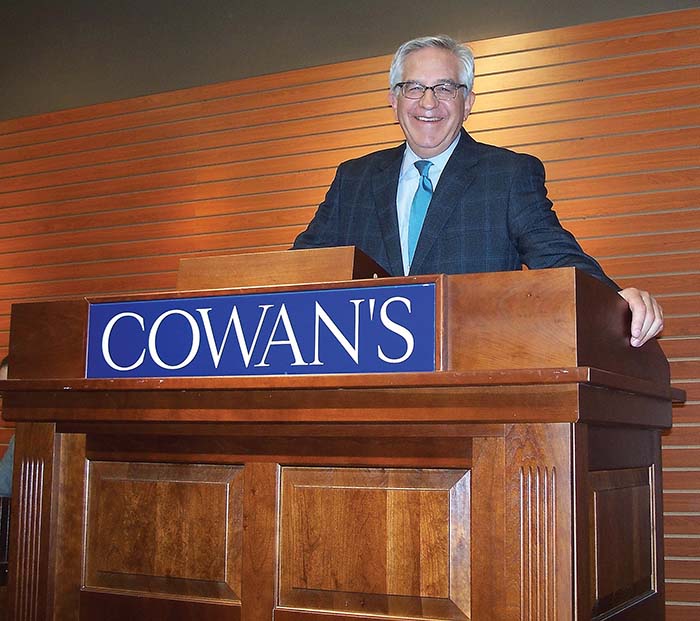 "The collection of Class III machine guns of Dick Wray spans almost fifty years. Dick researched and collected classic machine guns from around the world, most from the early 1900s to the 1970s. Without a doubt, his primary interest and passion was in those guns dating from the World War I and World War II eras. Dick's entire collection was one to attract even the most advanced collectors. At one point, Dick had almost 400 machine guns in his personal collection, including many rare and exotic models. In some cases, because of Federal law, Dick owned the only known privately held model in the United States.

"Dick was always wheeling and dealing to build his collection. As he grew older, he began actively selling portions of his collection. The remaining guns are being offered by Cowan's Auctions and many are rare and one-of-a-kind examples that exemplify the quality and depth of this collection.

"Highlights of the auction include a Mauser Schnelfeur pistol, a Russian BSA Lewis gun, a brass-jacket 1895 Argentine contract water-cooled Maxim, MG81Z, and twin Swedish Model 36 Browning machine guns on AA mount. Other notable models offered included Vickers, Maxims, Browning, Lewis, Hotchkiss, Darne, Dryese, etc., representing the United States, Great Britain, France, Russian, Japan, Sweden, China, Germany, Italy and Austria."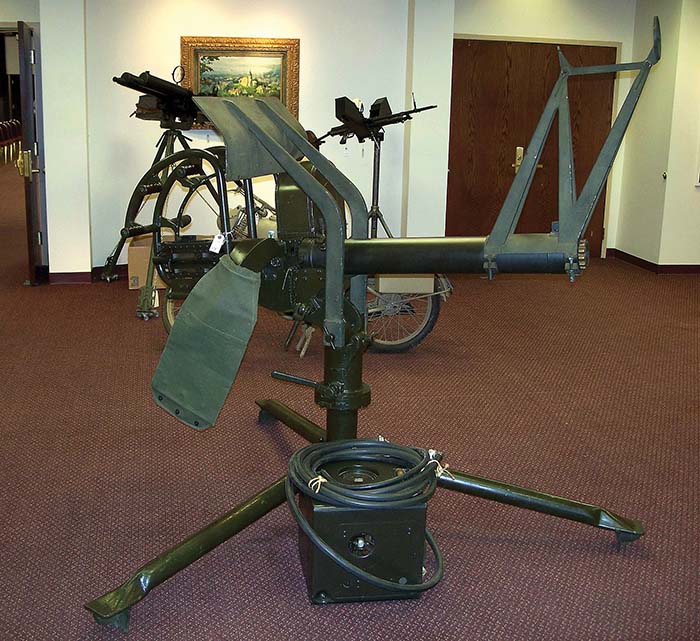 Without a doubt, this was a highly anticipated auction. There have been a few "machine gun" auctions in recent years from "collectors" containing some of the more commonly available transferable machine guns and pre- and post-May dealer samples. But none had the breadth and scope of the historic and fully transferable machine guns that was the Dick Wray collection. Many considered this a once-in-a-lifetime opportunity and indeed it was.
The Wray auction of 190 lots consisted of 81 National Firearms Act items was held on April 30, 2013 beginning promptly at 10 a.m. The auctioneer was Wes Cowan, the founder and owner of Cowan's Auctions and an internationally recognized expert in Historic Americana. Mr. Cowan is easily recognizable as he stars in the PBS television series History Detectives and is a featured appraiser on Antiques Roadshow. A large crowd of approximately 220 people attended the auction in person representing a mix of bidders and interested parties. Another 150 people were represented by telephone bidding and over 500 people used the Internet to bid.
The live salesroom auction totaled just over $2,050,000 for 191 lots. Less than half the items in the auction (the machine guns) brought the majority of total sales. Competitive bidding between the Internet, phone and floor drove prices through the roof for many of the featured items from Wray's collection. Many of the items in the sale sold well above their pre-auction estimates while some bidders were lucky enough to get their desired interest at a very fair price. Such are the ways of an auction.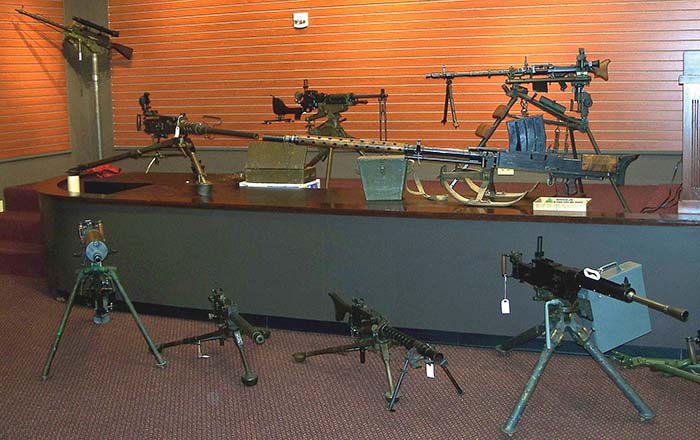 Prices shown here include the hammer price and the 15% buyer's commission. The highest selling lot in the auction was a German WWII MG42, which doubled its pre-auction estimate of $25,000/30,000 and eventually sold to a bidder on the phones for $52,900. A German WWII MP 40 quadrupled its estimate of $10,000/15,000 and sold to a floor bidder for $43,700.
Highlights in the Class III Weapons portion of the sale included a Colt Browning M2 .50 caliber water-cooled "Tora Tora" gun on an M3 AA mount that went back and forth between two bidders on the phone and floor drove the selling price to $39,100. A Czech ZB30J 8mm LMG hammered down at $40,250, a Chinese Type 24 Maxim realized $34,500 and an Auto-Ordnance M1A1 Thompson sold for $31,050.
Other items that garnered high prices were a German WWII MG81 Mauser BYF that brought $33,350, and MG34 Tanker sold for $39,100, a Browning M1919A4E1 brought $36,800, a German LMG 15 N Bergmann realized $32,200 and a World War II C&R Browning M2 hammered down at $41,400.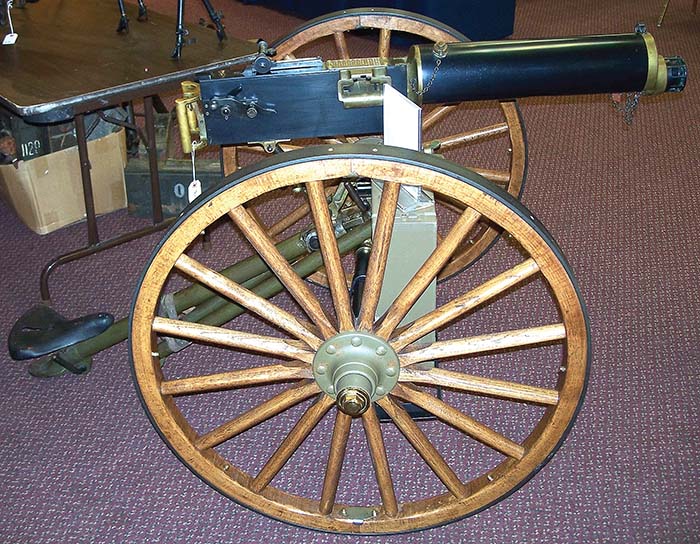 More Machine Guns to Come
While many of the machine guns owned by Dick Wray were sold before his death, not all of the 81 machine gun lots in Cowan's April auction represented all that remained. There will be another machine gun auction at Cowan's Auctions on October 22-23, 2013 having approximately 60-70 NFA items that will have the remaining guns from Dick Wray's collection and the extensive machine gun collection of Dr. David Nash of Texas. The highlight of the October auction will be a Colt M1904 Maxim, with original tripod, on a wheeled field carriage. Other guns will include an Argentine brass Maxim on a wheeled field mount, an FG42, Colt Vickers, MG34 and MG42, FN BAR, three consecutive numbered Vickers and a number of H&K weapons – just to name a few.
Check with Cowan's Auctions for further information and details.
Cowan's Auctions
6270 Este Avenue
Cincinnati, OH 45232
(513) 871-1670
www.cowansauctions.com
This article first appeared in Small Arms Review V17N3 (September 2013)