By Alan Clay
Years ago, the .45 ACP was the favorite of Target competition with the Colt 1911 pistol. It's also highly respected as a defensive caliber. When Marlin came out with the Camp Carbine in .45 ACP many jumped at the chance to have one. It wasn't too expensive and it was so much fun to shoot. It had excellent reliability and would function with any rounds from 230-grain jacketed bullets to 200-grain and 185-grain lead wadcutters. It was a popular choice to hunt jack rabbits out on the plains. It was highly effective on coyotes, wild boars, and turkeys too. Sadly, the Camp Carbine is no longer made by Marlin. Both calibers were discontinued in 1999. They used to have the 9 mm Luger version too. Both were fun rifles to shoot. Fortunately, there are a quite a few of them on the used market.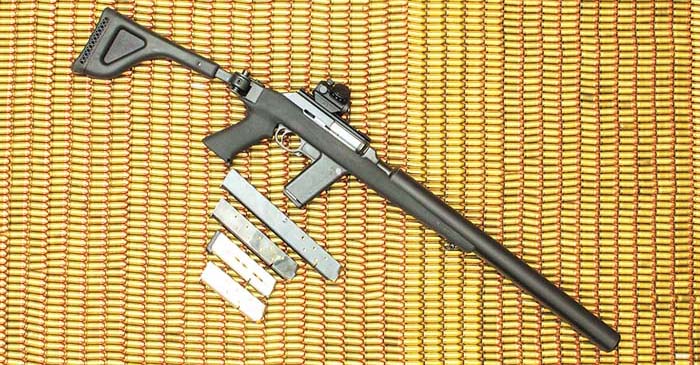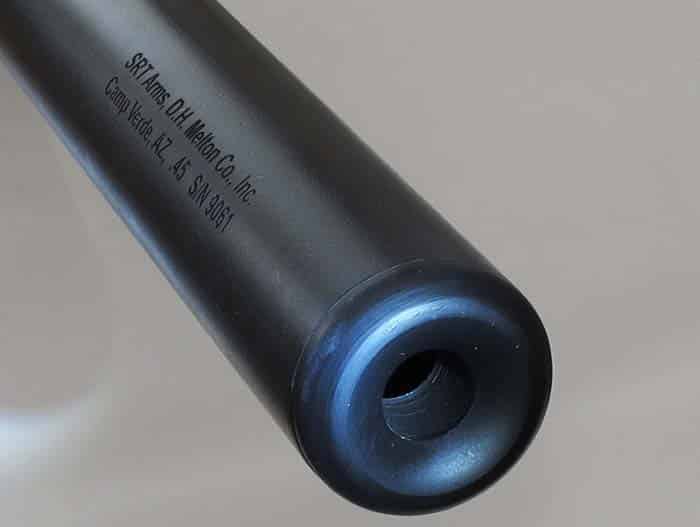 Making a Quieter Camp carbine
As the Suppressed Camp Carbine fired, the cycling of the action makes a significant noise, too. I came up with an idea to make a Quieter Camp Carbine. This little device slides into the action just behind the bolt and is held in place with a small, but strong, magnet. When you fire the rifle, it blocks the action and keeps the bolt from cycling. The shot is much quieter. Of course, you need to pull the blocking device out and cycle the action by hand for the next shot. It's very quick and simple to do.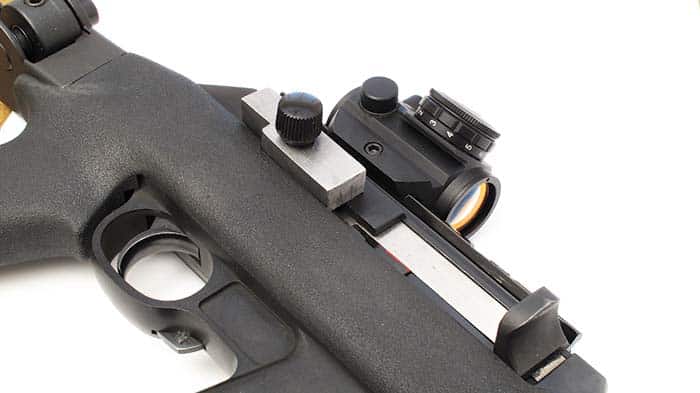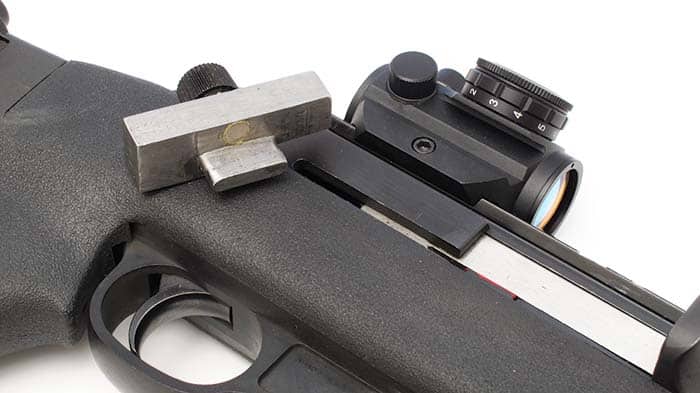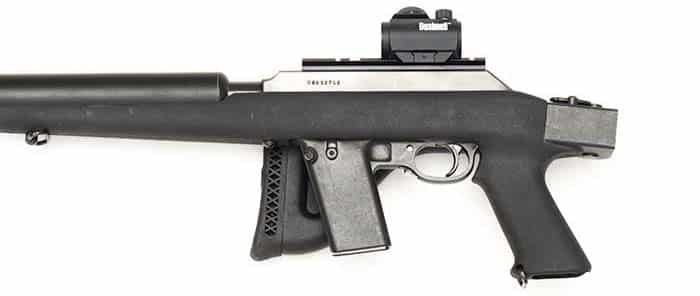 This article first appeared in Small Arms Review V25N10 (December 2021)