By Oleg Volk
Most enduring brands are founded on a vision and sustained through desirable product and sound management. The vision behind On Target Shooting Sports was that modern gun ranges should position the Second Amendment community for organic, apolitical growth. OTSS was the first range in the country to offer a free training curriculum to the public. Since 2019, OTSS trained thousands of new and prospective gun owners as a part of their continued investment in the future of the 2A communities. The goal has always been to provide a safe and inclusive environment, reflecting the changing face of the American gun owner. The resources and the drive behind this company's mission included a sister company, Head Down Firearms.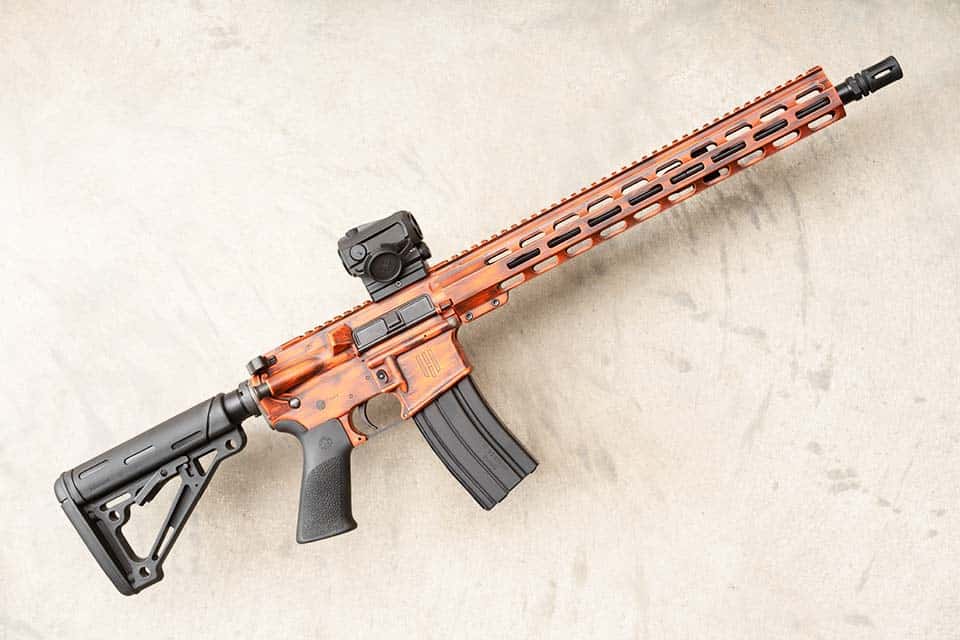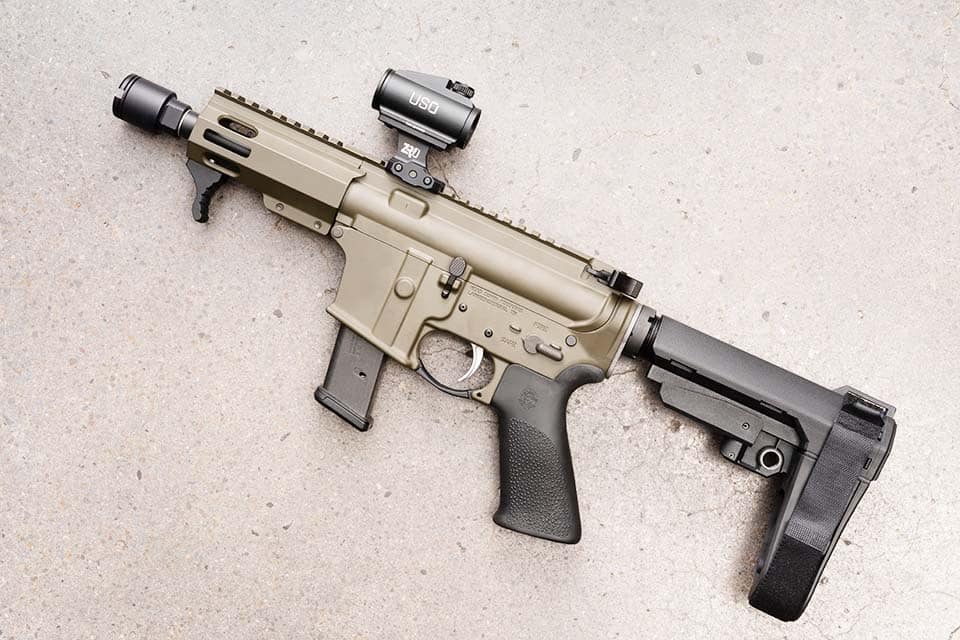 Head Down Firearms shipped their first rifle from their Lawrenceburg, TN factory in 2018, immediately gaining a reputation for quality and sound design. "Head Down Firearms was founded by a partnership of firearms enthusiasts with a passion for modern sporting rifles" said Adam Williams, one of the company owners. Employing ten people, HDF manufactures their own brand, plus product for OEM clients. Current production stands at about 250 rifles a month, with much higher numbers at the times of peak demand. In addition to machining and assembly, production and custom Cerakoting is done at an in-house refinishing center.
In addition to reliability and accuracy, they also pay attention to the ergonomics of the rifles, creating very handy weapons. All HDF employees are gun people who bring their enthusiasm for shooting sports and self-defense to the job. That shows vividly in all aspects of their work, including the logical and well-considered line-up of the AR rifles and handguns offered. At this time, five lines of firearms are offered, with customizable variations available on each.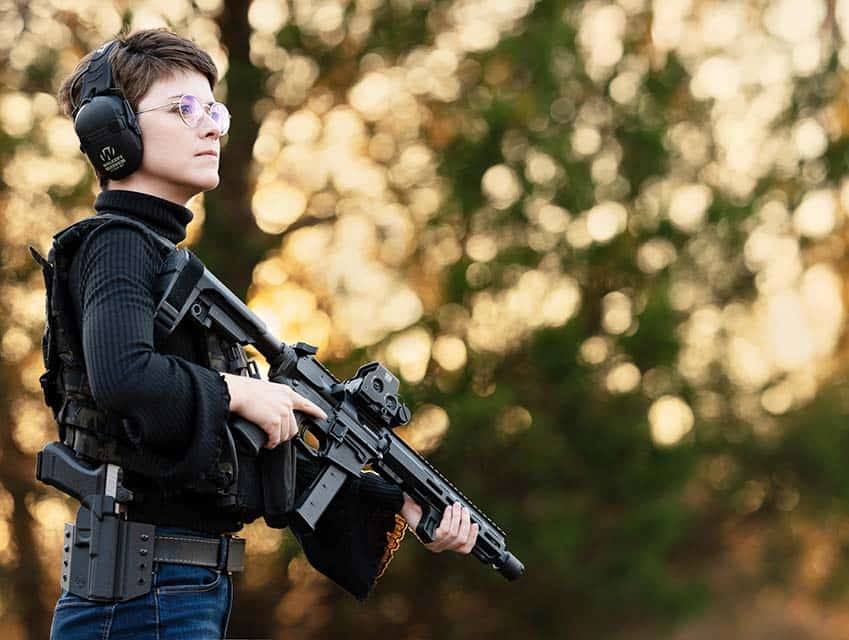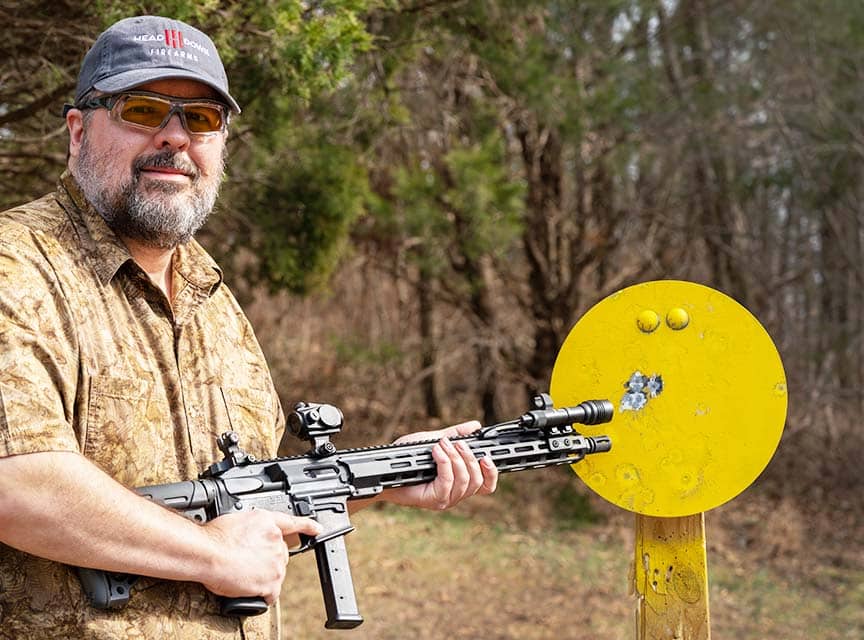 For inexpensive indoor range practice and home defense, the HD9 is available as a carbine or a pistol with 5.5-, 8.3- and 10.5-inch barreled versions, the latter being the most popular variation. I was prejudiced against blowback 9mm AR pistols until I test-fired a sample HD9: it was smoother than anything I could have expected, and very easy to shoot accurately. The all-forged gun with ambidextrous controls and a crisp ALG QMS Trigger ran perfectly, while the tapered barrel and an SBA3 adjustable brace added up to superb ergonomics, especially for smaller statured shooters. The KAK flash can or an A2 flash hider both work effectively. The layout is fairly conventional, with a slimline Samson M-Lok handguard, Hogue grip and Hogue stock in the rifle variant. What's distinctive is the attention to detail in the tuning of the action.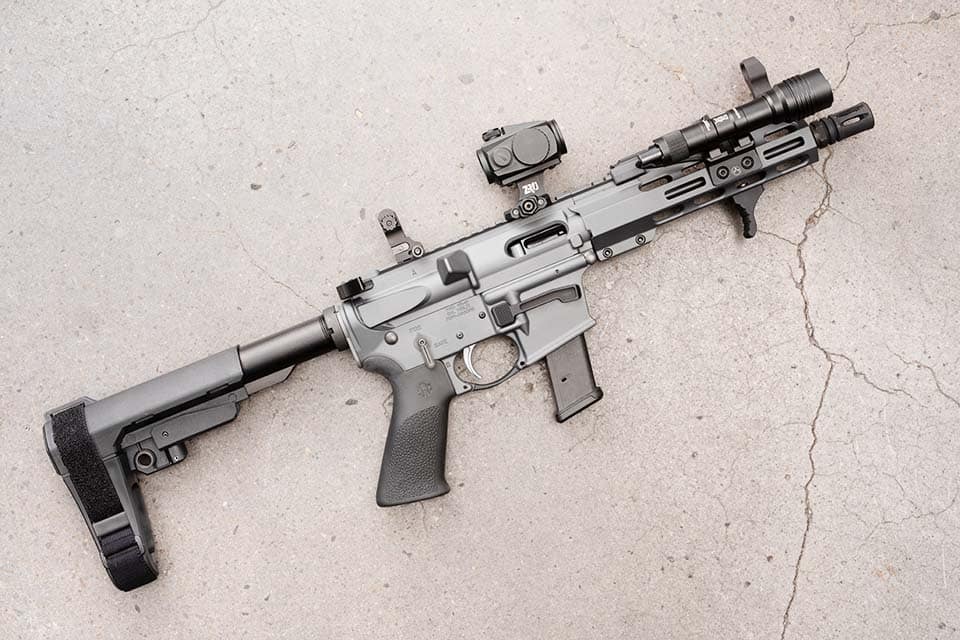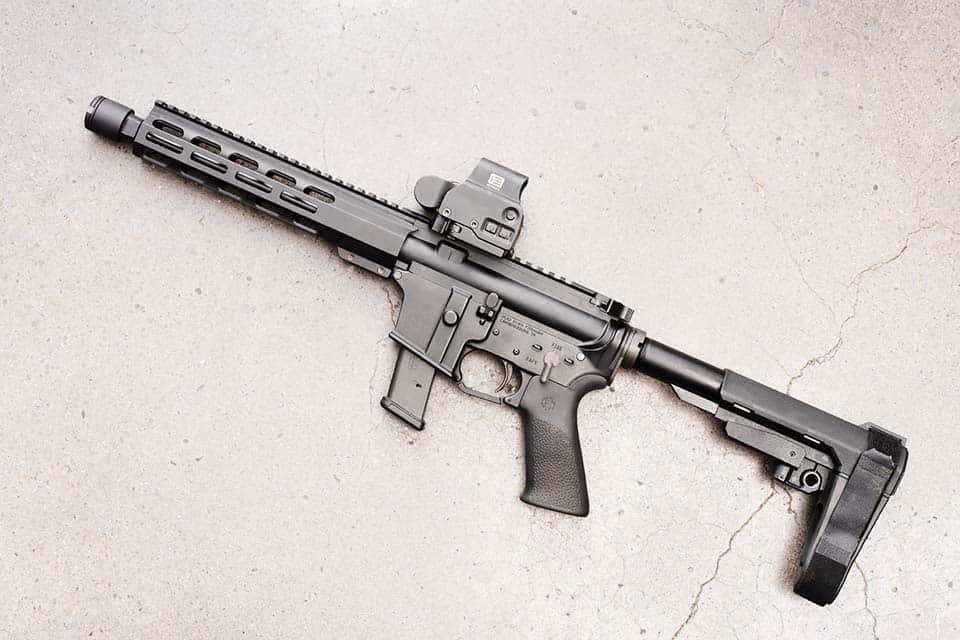 The Base Camp 5.56mm pistol and rifle, likewise, use Samson and Hogue parts, a medium weight barrel, and an ambi charging handle. Even the base model features forged upper and lower receivers, and HDF guarantees 1 MOA or better accuracy. Offered also in 6.5mm Grendel, it comes sightless from the website. It's easy to set up a pistol/rifle caliber pair for short/long range use with exactly matching controls and ergonomics. A special 14.5-inch, non-NFA, action-ready package with permanently attached flash hider, folding iron sights, and well-integrated weapon lights rounds out this line. On all HD15 rifles and handguns, some models of the Rugged 3-prong flash hider also serves as a sound suppressor mount. All have a nitride coated bolt carrier groups for durability and decreased friction.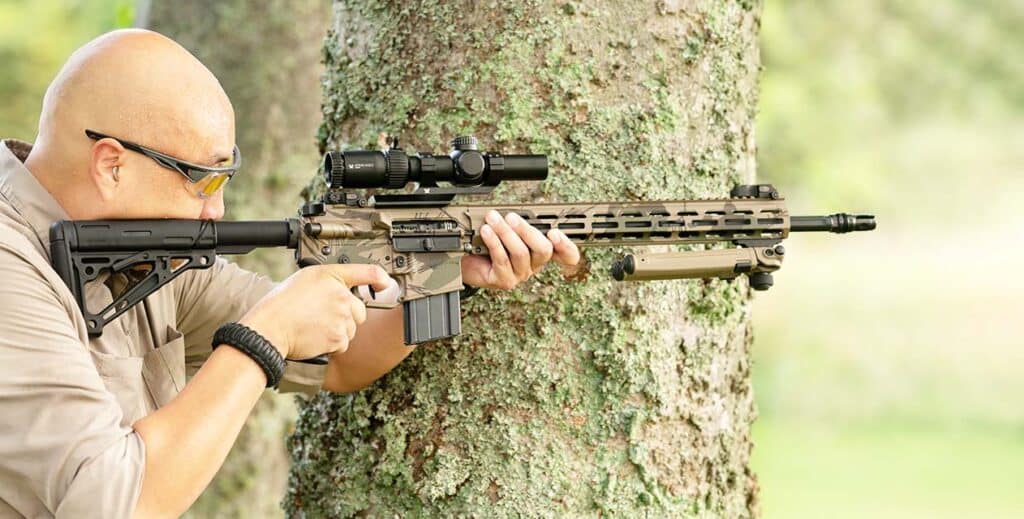 The HD15 Crescendo, the upgraded model, starts with the same forged upper and lower receivers. Medium weight 16-inch 1:8-inch twist inside a long, slimline M-Lok Samson handguard gives the option of a long iron sight radius or tandem mounting of a day optic and a thermal or an amplified night vision device. Going almost to the muzzle, the forend gives better control on rapid fire, keeps lights and bipods by the muzzle where they do the most good. Both the safety and charging handle are ambidextrous. The mil-spec trigger is gone, upgraded to a crisp 4.5-lb. single-stage ALG ACT. The trigger performance is further improved by the precise upper to lower fit regulated by an adjustable receiver tensioning screw.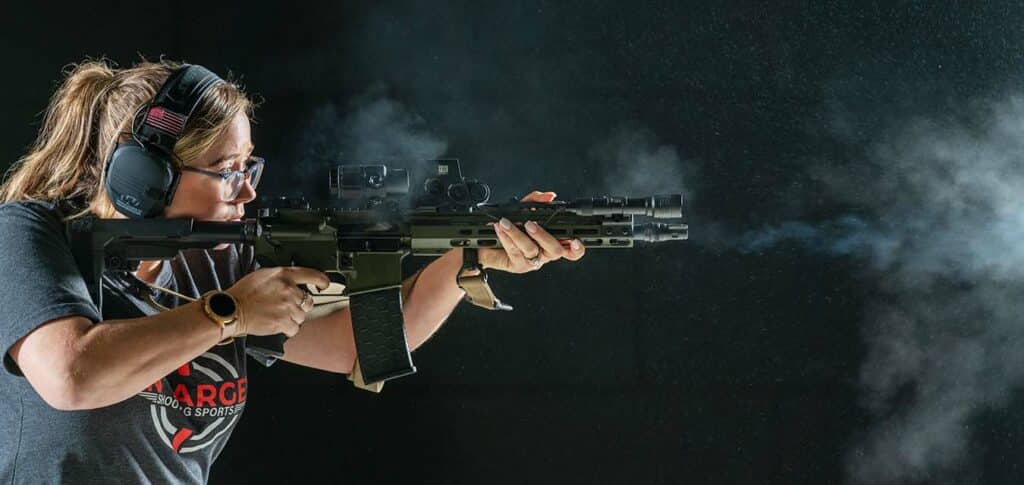 For greater distances, the 18-inch straight fluted barrels of the Marksman model in 5.56 NATO or 6.5 Grendel reach further. Similar to the Crescendo model, the Marksman comes with a sturdy Luth MBA1 target stock. A round Hogue handguard with insulated sections keeps things cool after long shot strings. A short Picatinny section comes pre-installed for the bipod; having it mounted right by the muzzle permits finer, more incremental aiming adjustments.

The newest addition to the roster is the Ultralight models in 5.56 NATO and 9mm. Equipped with pencil-thin 16-inch barrels inside medium or long, round Hogue forends, these guns weigh in at 5.5 to 6 pounds without sacrificing any close-quarters performance. Further out, they still shoot 2 MOA. This model was based on Williams' personal carbine that proved very popular with everyone who has handled it. The slight rearward bias of the overall balance makes these feel even lighter than the scale indicates. The popularity of Head Down firearms has been greatly enhanced by the eager and friendly support from the store and factory staff. Training specific to the AR15 is offered at the range at very reasonable cost. The success has turned into expansion; by May 2022, a second range with longer lanes and a significantly larger retail store will open in Hermitage, Tennessee. That brings a full-featured range and store to one of the fastest-growing areas in the Nashville metro area.
This article first appeared in Small Arms Review V26N5 (May 2022)