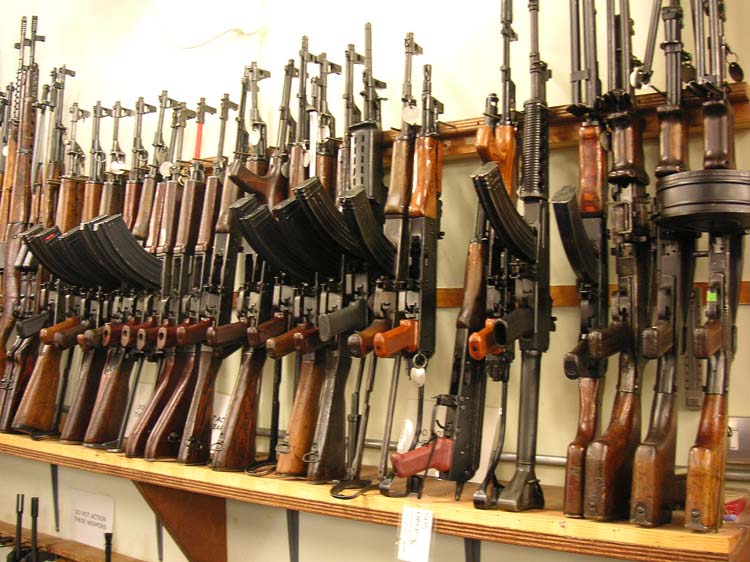 Shrivenham is a large village and civil parish in Oxfordshire, England between Swindon and Faringdon near the M4. It is a quaint village with many thatched cottages, stone walls and a Norman parish church. Shrivenham is also the site of UK military colleges. Now known as the Defence College of Management and Technology, which is part of the Defence Academy of the United Kingdom, it is a British postgraduate school, research institution and training provider formed in 2003 from five departments of the Defence Academy of the United Kingdom, and as such is part of the British Armed Forces.
The Defence Academy is the UK's Defence higher educational establishment. It is responsible for post-graduate education and the majority of command, staff, leadership, defence management, acquisition, and technology training for members of the UK Armed Forces and MOD Civilian Servants, and for establishing and maintaining itself as the MOD's primary link with UK universities and international military educational institutions.
The Shrivenham Campus is home to Defence Academy HQ, JSCSC (Joint Services Command and Staff College) and DA-CMT (Defence Academy College of Management and Technology. The JSCSC trains the future commanders and staff officers of all three UK Armed Services and those from many countries around the world. The DA-CMT, with its headquarters and principal operating base at Shrivenham, is the largest of the three main colleges of the Defence Academy of the United Kingdom and develops and delivers high quality education, training and advice in core and functional competences, technology, acquisition, management and leadership, together with relevant aspects of security and resilience to students in Defence and the wider security area in order to enhance the delivery of defence capability.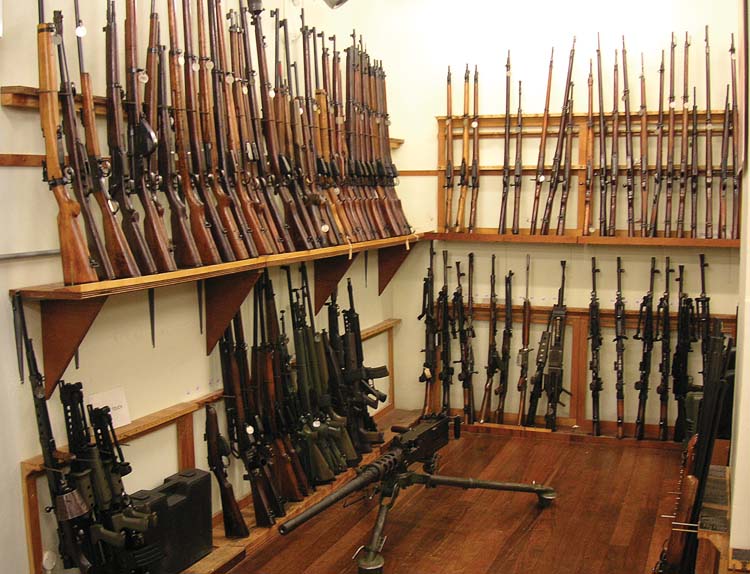 Within the hallowed halls of this campus is an impressive collection of small arms, the purpose of which is to provide a tangible resource for the students to study and familiarize themselves with a wide variety of historical and modern small arms. It is a hands-on reference library of weapons that are not displayed in fine glass enclosed cabinets as one would find in a museum, but racked for easy access and study. The Defence Academy small arms collection is not available for viewing by the general public. Nevertheless, Small Arms Review has been graciously afforded the opportunity on a number of occasions to be allowed access to the restricted campus to view, handle, study and photograph their small arms collection, for which we are truly indebted for their hospitality.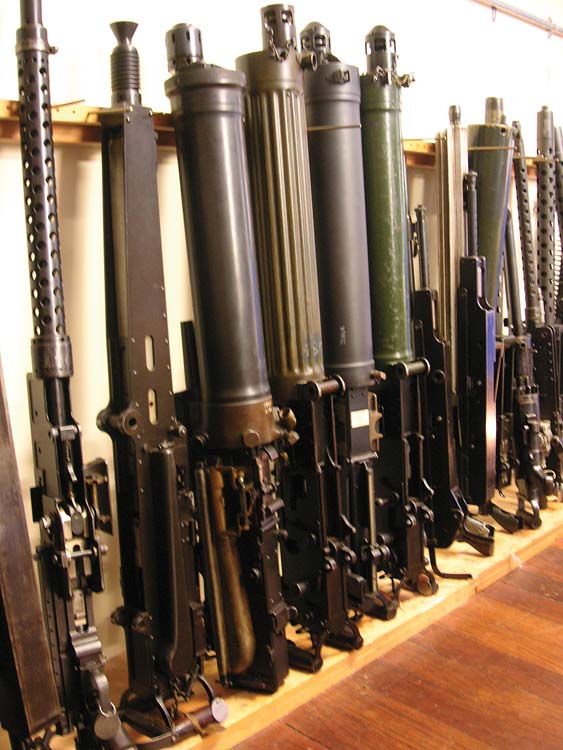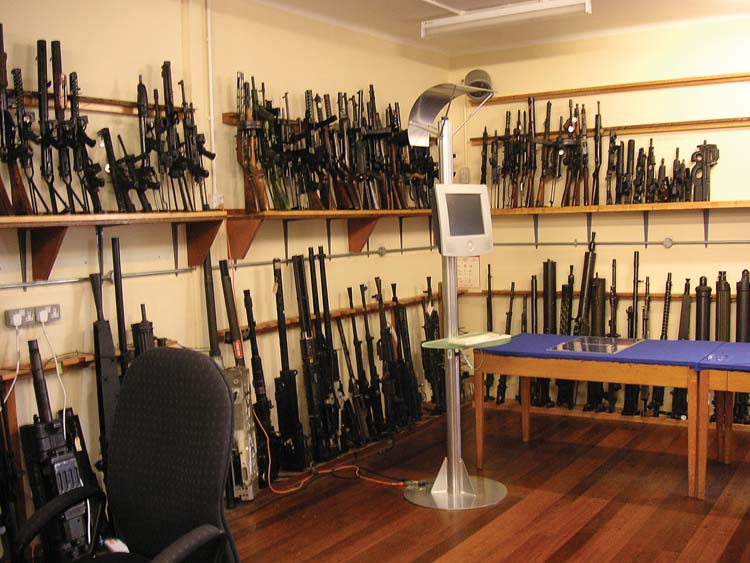 This article first appeared in Small Arms Review V14N9 (June 2011)