CHILDERS GUNS
AK-12 Receiver Options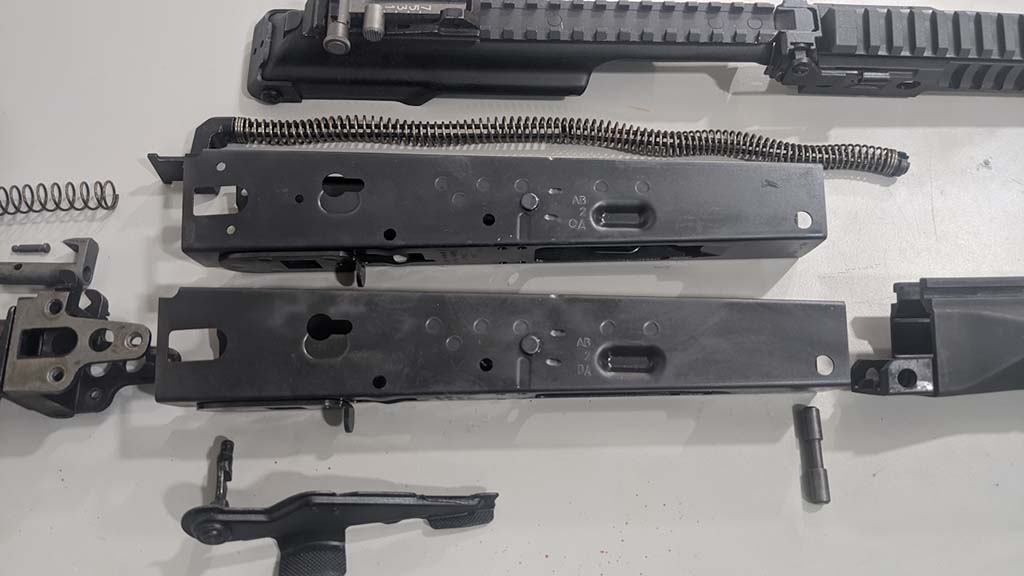 On any Polish- or United States-manufactured 74 stamped blank or receiver, Childers Guns now offers the options needed for an AK-12 build, including two styles of selector markings. This, with its existing options, allow for an accurate AK-12 build on Childers Guns' robust receivers. Price depends on stamping, extra options or engravings.
MSRP: $150+
CHILDERS GUNS
FCG Drill Jig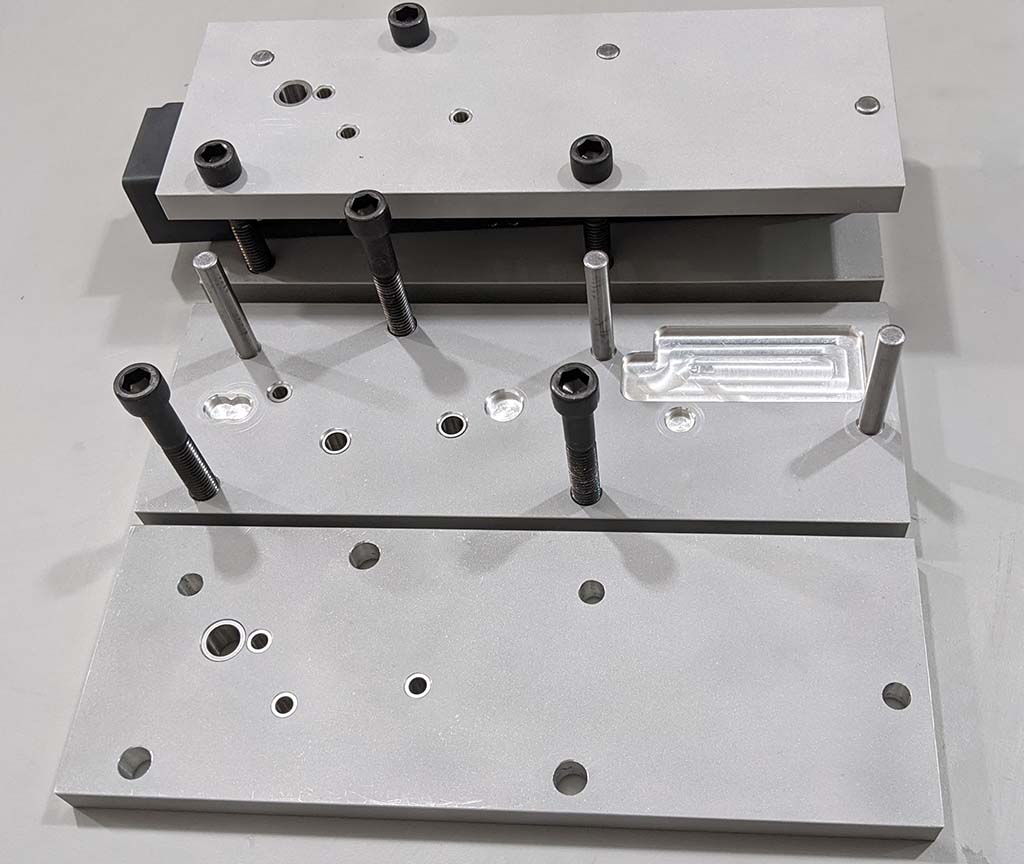 Childers Guns' reusable FCG drill jigs are designed to hold blanks for precise, repeatable drilling of all FCG holes, providing clearance for any installed center support or reinforcement plate and bulged receiver. Unlike layout guides, these encase the entire blank, and hardened inserts keep the drill bits aligned during the drilling operation. Only minor hand filing is required after use. These fixtures are designed to work with Childers Guns' blanks and come packaged with all the drill bits and the Allen key needed. Users will still need their own parts kit and blank, some small hand files and something to drill the holes with
MSRP: $149.95
DOUBLESTAR
Ace LTD Billet Triangle AK Skeleton Stock

The Ace LTD Billet Triangle AK Skeleton Stock is a precision-machined triangle AK stock. The time-tested design of the old, stamped triangle AK-47 stock has been revamped, beefed up and introduced in billet and modular to work with any Ace LTD receiver block or folding mechanism. A ruggedly textured buttplate prevents slipping, and there is a non-rotational QD sling swivel pocket on either side.
MSRP: $99.99
DOUBLESTAR
Ace LTD FSM-S Steel Folding Mechanism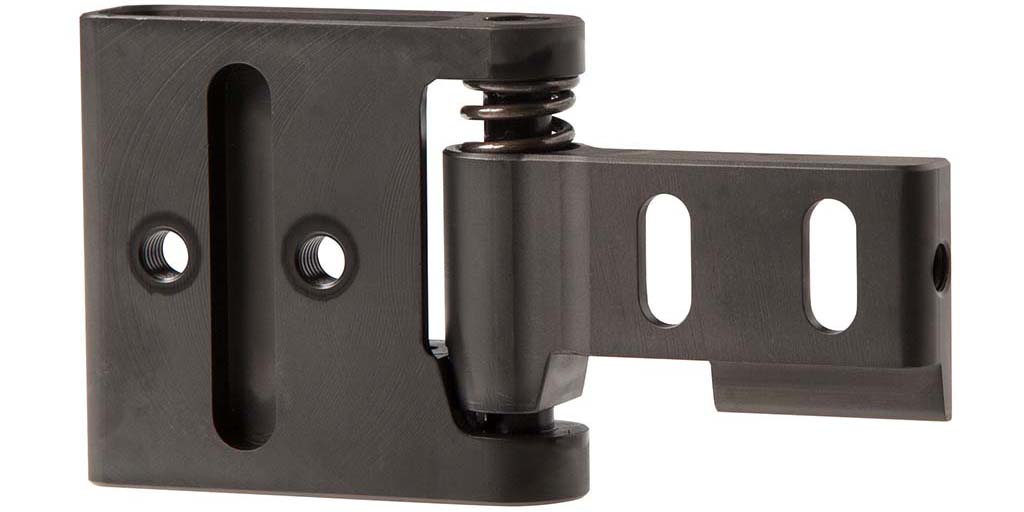 The Ace LTD FSM-S is stronger- and thinner-profiled than DoubleStar's original FSM. Machined from 1018 CRS steel, case-hardened RC 62 and is finished with Nitride coating, the FSM-S is a rock-solid option to add the ability to fold the stock on your project. The FSM-S is designed to be used with Ace LTD receiver blocks and stocks, but the FSM-S will work with many other manufacturers.
MSRP: $84.99
IMPERIAL ARMS
MK-762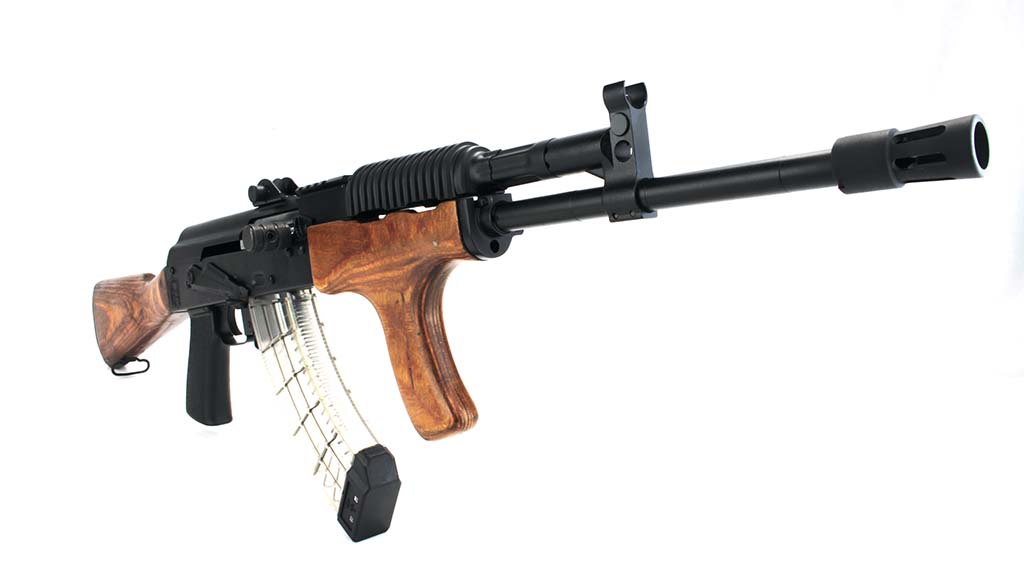 Two of the biggest gripes about AKs are the sights and the lack of a rail to easily install an optic. Imperial Arms has built the MK-762, a modernized Kalashnikov with the traditional AK feel and look. Moving the rear sight to the dust cover like a Krinkov and adding a rail to rear sight block opens up so many more options. Combined with a front-sight / gas-block combo, Imperial Arms' CROWN muzzle device and Imperial Arms' XT1 (extended charging handle) round out this rifle into a nice blend of both old and new world quality.
MSRP: $1499
This article first appeared in Small Arms Review V25N1 (January 2021)