By Robert G. Segel
People's Republic of Hungary distinguished light machine gun gunner's breast badge.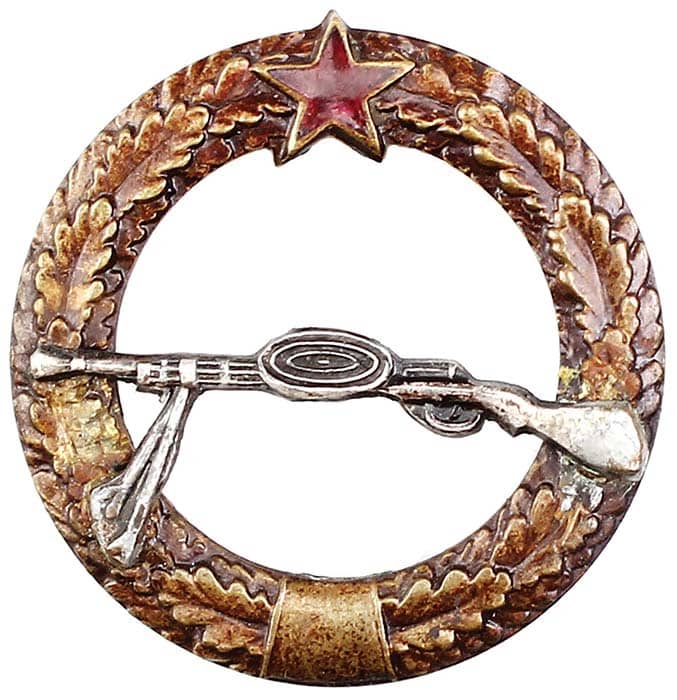 Hungarian People's Army 1950. Red enameled Soviet star atop a bronzed wreath with a white metal Soviet DP-28 light machine gun to the center. Two affixing prongs to the rear.
Canadian recruiting poster for the 86th Machine Gun Battalion.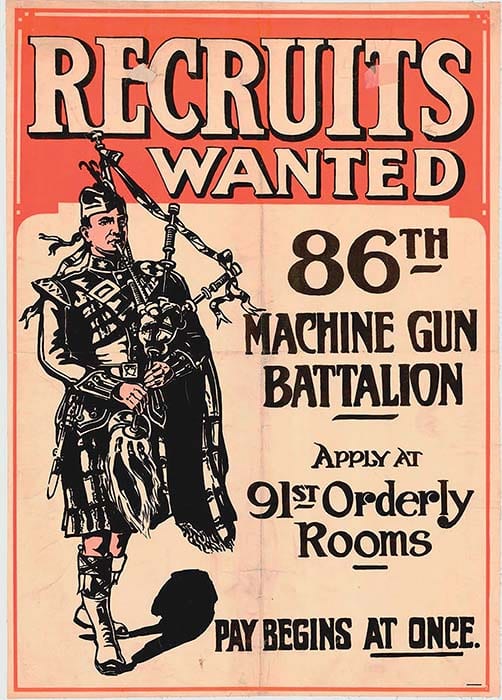 The battalion was raised in southern Ontario with mobilization headquarters at Hamilton under authority of G.O. 151 December 22, 1915. The battalion sailed May 22, 1916, under the command of Lt. Col. W.W. Stewart with a strength of 36 officers and 1,072 other ranks. In England the battalion was reorganized as the Canadian Machine Gun Depot. It was disbanded September 15, 1920.
Australian remembrance lapel badge. The button reads around the edge,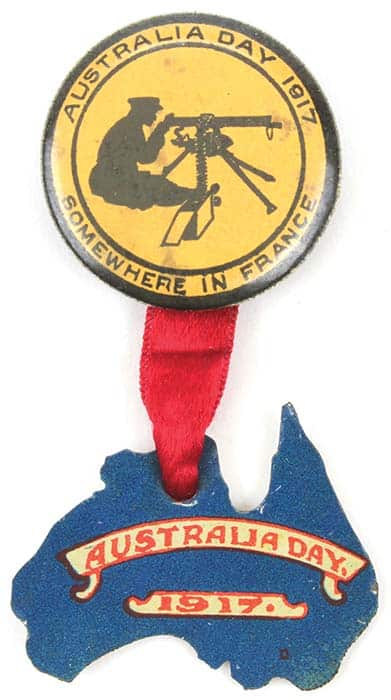 "Australia Day 1917 Somewhere in France" with a central image of a Machine Gun Corps gunner and his Vickers gun in silhouette. Attached is a red ribbon with a blue tin map image of Australia that reads, "Australia Day 1917" to the center. The badge has a pin back and is side maker marked, "A,W, Patrick Maker, 440 RAF St., NH Fitzroy, Melbourne."
U.S. World War I era son-in-service window banner with blue star to center.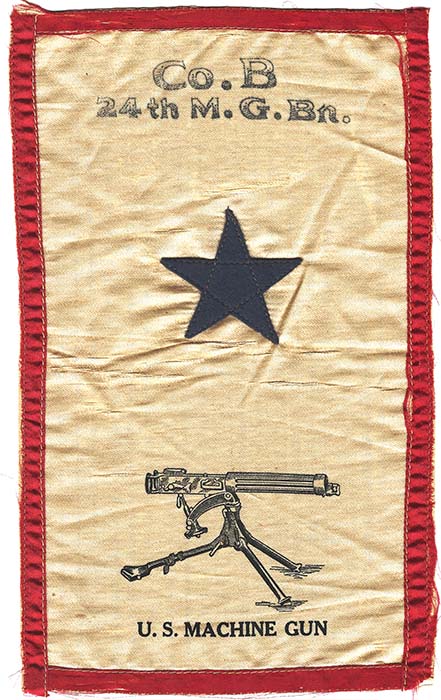 Marked at the top, "Co. B" over "24th M.G. Bn." (The 24th Machine Gun Battalion was part of the 8th Division.) Below the star is an image of the Colt Model of 1915 Vickers with "U.S. Machine Gun" below the image of the gun. Measuring approximately 5½ x 9 inches, the window banner is cream-colored cloth with sewn red border and blue felt star. Legend and graphics are printed.
Italian interwar officer's sleeve insignia with gold bullion thread image of the M07 machine gun on gray wool backing.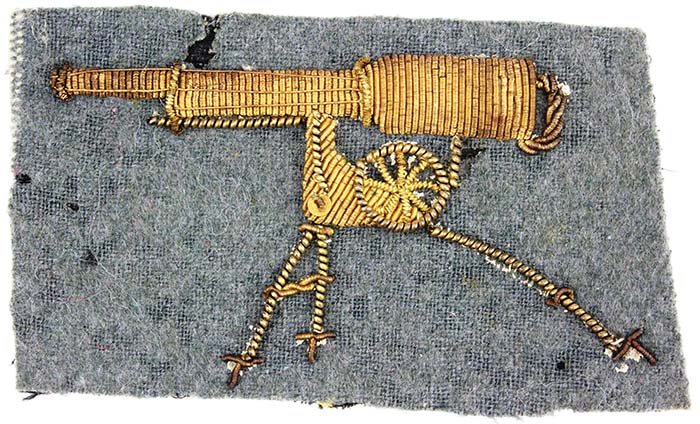 In World War I and the immediate post-war years, the primary machine guns used by Italy were the FIAT Revelli Model of 1914 and the French Model of 1907 St. Etienne, which they designated as the M07.
Pair of enameled cufflinks for the British World War I Motor Machine Gun Corps.

White enamel background with red, blue and gold enameled King's crown over crossed Vickers with "MMG" banner below. A brass chain attaches the rear studs.
This article first appeared in Small Arms Review V21N9 (November 2017)