By The Small Arms Review Editorial Staff
Are you a lover of antique and collector firearms? Don't know what to do with your 1883 Colt-Burgess carbine or where to find one?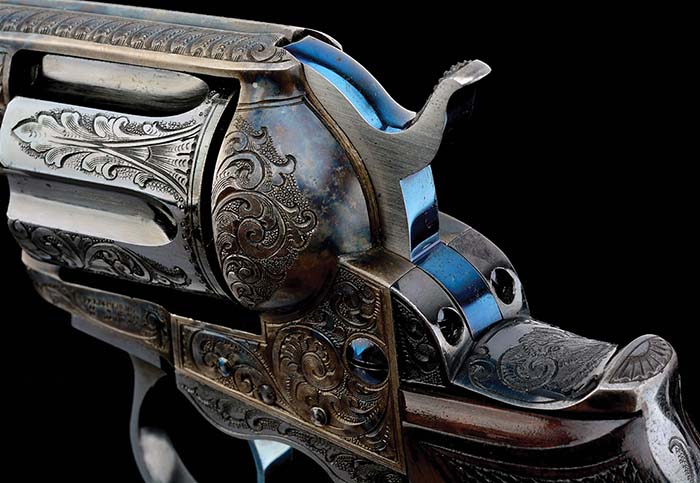 While there are many worthy firearms auction houses in the United States, Small Arms Review spotlights a few of the top antique and collector firearms auction houses in the United States which focus on NFA Registered firearms, to help you buy or sell that one-of-a-kind item.
Rock Island Auction Company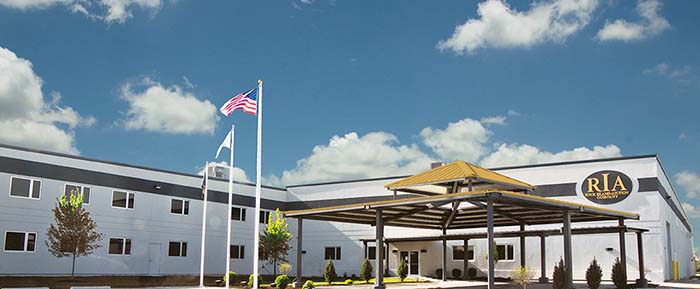 History
Rock Island Auction Company has been the #1 firearms auction house in the world every year since 2003. RIAC auctions tens of thousands of firearms, bladed weapons, military artifacts and firearms accessories annually. The auction house regularly breaks and re-breaks its own records, redefining success in the industry as more and more customers admire its results and trust its reputation. The 132,000 sq. ft. campus hosts 11 firearms auctions each year; five are open to the public, and the remaining are Online Auctions with no bidders present on-site. RIAC is always seeking new consignors of all levels.
Products
From rare, unusual and mint condition world-class collectible firearms and militaria to "everyday collector" type guns.
Recent Firearm Auction Summary
The 2018 September Premiere Firearms Auction held by Rock Island Auction Company was the largest firearms auction in industry history. Realizing a total of $20,011,092, it carries that momentum directly into the December 2018 auction. The presence of several military vehicles, including several tanks and armored vehicles, captured the attention of even casual enthusiasts, and the anticipation continued to grow as more and more pieces were announced. The finest known Winchester 1886, John Garand's M1 Garand ($287,500), a Singer M1911A1 that threatened the current world record at $253,000, a Colt Single Action Army serial number 2 and a seldom seen Winchester Model 1876 One of One Thousand ($891,250) all contributed to the buzz.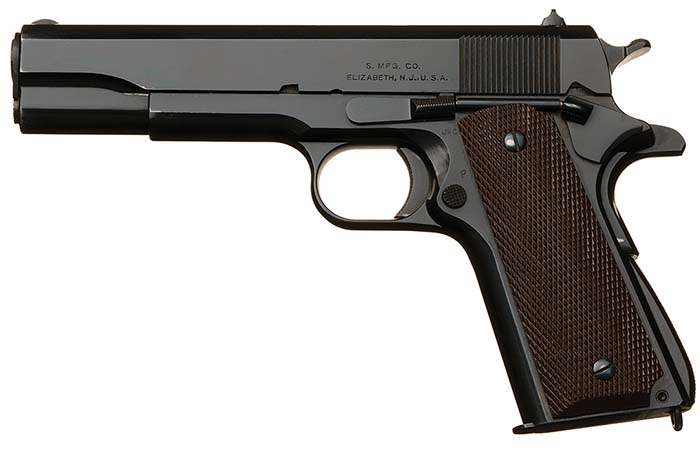 On the first day of auction, Lot 7 contained the Winchester 1886—a stunning John Ulrich masterpiece in excellent condition representing the highest embellishments offered by Winchester at that time. Bidding opened at $300,000 and quickly escalated. Within five minutes, the smoke had cleared, and the realized price of $1.18 million was reached. This would be a world record for a Model 1886 had RIAC not sold Winchester 1886 serial #1 with ties to Geronimo for $1.265 million in May 2016. This is RIAC's third firearm over the $1 million mark in just over two years!
The auction was a perfect storm of gun collecting that resulted in:
Bidders from all 50 states, Puerto Rico and 27 foreign countries.
RIAC's online catalog was viewed more than 2.8 million times.
The new online live bidding platform, RIAC Live, continues to grow in popularity and accounted for $1 million of the weekend's sales and hundreds of participants each day.
For more information contact RIAC at 800-238-8022 or 309-797-1500. rockislandauction.com
Upcoming Auction Dates
January 3
Online Only Auction
February 14-17
Regional Auction–4 Day
March 28
Online Only Auction
May 3-5
Premiere Auction
May 23
Online Only Auction
June 20-23
Regional Auction–4 Day
July 18
Online Only Auction
August 22
Online Only Auction
Morphy Auctions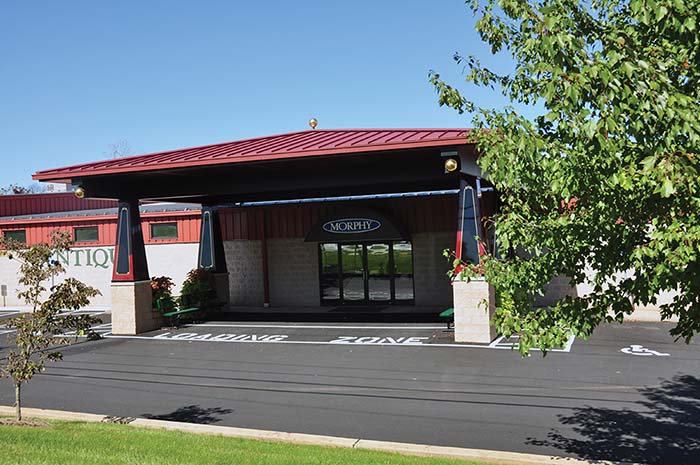 History
Morphy Auctions in Lancaster County, Pennsylvania, has become one of the great success stories of the antique auctions trade. Founded by Dan Morphy in 1997, Morphy's has realized tremendous growth and set numerous world record prices in many collecting categories. Morphy Auctions recently acquired James D. Julia Auctions in December 2017.
Products
Fresh-to-the-market collections across all collecting categories—firearms, edged weapons, militaria, advertising, automobilia, toys, western and coin-op machines.
Recent Firearm Auction Summary
On September 26, 2018, Morphy's auction of 70-year Walter J. O'Connor's historical Americana collection tallied $2.3 million. The collection included antique military firearms, accoutrements and ephemera from hand-drawn Revolutionary War maps and George Washington signed letters to a grouping of late 17th-/early 18th-century engraved powder horns. The top lot of the sale, a 1759 French fusil de chasse, or hunting musket, had been purchased by O'Connor in the 1960s as part of a New Jersey auctioneer's sizable personal collection of antique arms. Originally, an estimated 244 wampum beads had been inlaid into the stock; 153 remained at the time of the gun's consignment. The highly important musket sailed past its $40,000-$80,000 estimate to sell for $102,000.
Also impressive is Morphy's auction on September 20, 2018, which sold an 1886 factory-engraved, blue and case colored Colt Lightning. The minimum bid began at $25,000, and after 33 bids, the 1886 Colt Lightning sold for $190,650.
The Colt Lightning spectacular panel scene has the very desirable Sheriff's Model configuration, the barrel is beautifully engraved, retaining nearly all of its original factory high polish blue finish with the most perfect "COLT DA 38" panel seen. The frame retains nearly all of its original case colors with the trigger guard, backstrap, hammer and base pin retaining nearly all their original bright high polish blue. Its oversized special order deluxe checkered walnut grips have much of the original varnish with only slight wear at high points, and the revolver has what appears to be its original lanyard ring. This gun has been featured on the cover of the "Las Vegas Arms Show" program for years and is accompanied by a factory letter and a letter from Herbert G. Houze detailing provenance of this revolver, once owned by Senator Peter McLaren of Perth, Ontario. This Lightning has been in almost every famous Colt collection including that of Lightning expert Dr. Richard C. Marohn.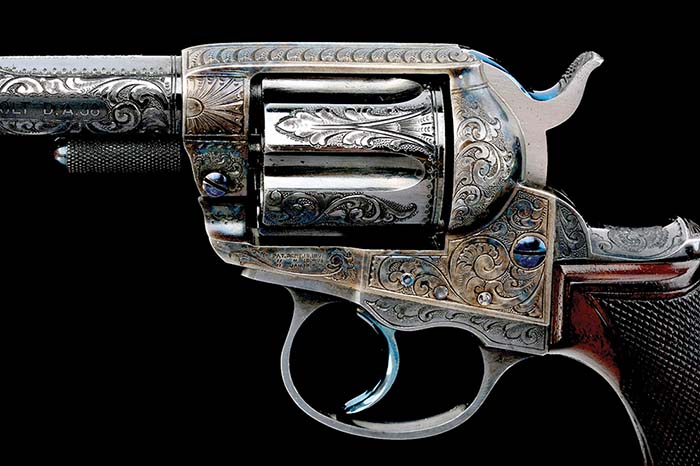 To discuss a potential consignment with Morphy Auctions, call 877-968-8880 or email info@morphyauctions.com. morphyauctions.com
Upcoming Auction Dates
December 5-6, 2018
Fine & Decorative Arts
December 12, 2018
Advertising
February 5-8
Field & Range Firearms
March 13-14
Toy & Doll
April 3-4
Automobilia & Petroliana
April 12-14
Coin-Op & Advertising
April 23-25
Premier Firearms
Poulin Antiques & Auctions Inc.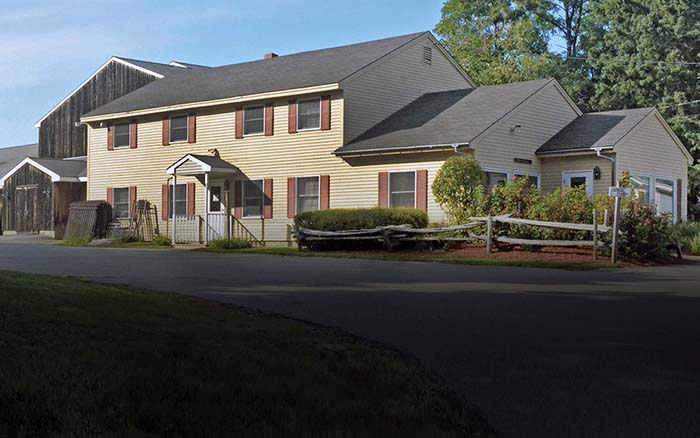 History
The company's roots were planted nearly 70 years ago with the auction family's founders, Arthur & Lilla Julia. In the early 1980s Arthur's son, hall of fame auctioneer James Julia, grew the family business to a world-renowned auction house. As the family business grew, Arthur, his daughter Jeannine and her husband Steve Poulin began to hold collectible auctions. The company Julia-Poulin Auctioneers guided by Arthur's core principles of straight forward honest business dealings quickly grew to a well-known regional auction house. From 2008 until Jim Julia's final auction in March 2018 the two separate companies in Fairfield Maine continuously held the largest grossing firearms auction event in the world generating $15-$25 million in firearms sales per event. Today based on annual sales, Poulin is one of the top 5 firearms auction houses in North America.
Products
Fine sporting arms, military, Civil War and early collectibles, Class III and edged weapons.
Recent Firearm Auction Summary
With thousands of bidders participating from across the globe, a 3-day auction held May 7–9, 2018, grossed over $2.4 million in sales. The bidding frenzy was intense: the large in-house crowd, telephone bidders, internet platform bidders and absentee bidders all competed for several firearms collections including the personal collection of the late Joseph "J.R." LaRue. J.R. was the Chief Firearms Consultant, advisor and catalogue writer at James D. Julia, Inc., for many years. He also owned Carter Mountain Consulting Agency in Tennessee providing appraisals for the firearms community across the country.
The first six lots were comprised of beautiful Angelo Bee-engraved firearms including a Colt 1908 Vest Pocket Pistol; a Colt Python; a Browning trombone slide action rifle; a Winchester Model 21 two-gauge set; and two extraordinary Browning Superposed shotguns. Bee's masterpieces set the pace when all six went out the door totaling over $81,000. Continuing with shotguns, Poulin's next presented an engraved Krieghoff K-80 Trap Special O/U shotgun set decorated with ornate vine foliate scrolls highlighted with gold which sold for $21,150. Immediately following was a Perazzi MC-28 O/U game shotgun realizing $13,512. A sleeper in the shotgun offering was a Thomas Boss percussion side lock SXS shotgun having SN 118 which soared past its presale estimate to land at $4,700.

With many fine examples to choose from, the auction had something for every kind of collector.
Whether you have one item or an entire collection, Poulin invites you to contact them at 207-453-2114 or email info@poulinauctions.com. poulinauctions.com
Upcoming Auction Dates
March 30, 31 & April 1
Spring Premier Auction
This article first appeared in Small Arms Review V23N1 (January 2019)