Story & Photography by Peter Suciu
One of biggest reasons people collect firearms is for the joy in shooting them, but there is also a whole category of "wall hangers," old firearms that are not structurally sound, too fragile to be fired or rendered inoperable.
The idea of having a deactivated machine gun might seem like heresy to some collectors, but for others this is a way to collect what isn't otherwise available in a functional weapon. Of course, other factors in opting for a non-functional version include legality and cost.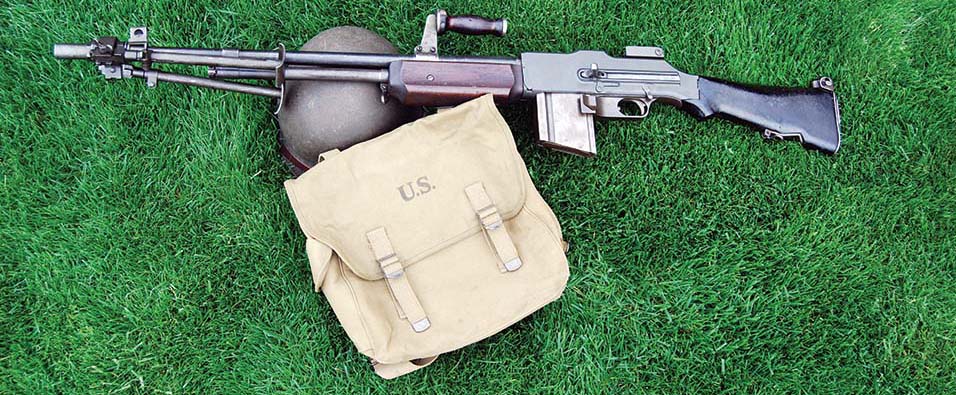 First, let's cover the issue of legality. Currently there are 41 states that allow ownership of "machine guns" per the restrictions of the Bureau of Alcohol, Tobacco, Firearms and Explosives (ATF). While it is beyond the scope of this article to describe the process of acquiring or transferring firearms, it is worth noting that much of the country does allow private ownership of machine guns (and other weapons that are restricted by the National Firearms Act of 1934) that have been deactivated per ATF guidelines. What is important to understand is what exactly is meant by deactivated.
The ATF has addressed this: "A machine gun receiver that has been properly destroyed may be used to assemble a 'dummy gun' that is not subject to the controls of the National Fire arms Act or Gun Control Act. When sections of destroyed machine gun receivers are used to build a dummy gun and the severed sections welded back together, the dummy gun receiver must be at least one (1) inch shorter than the original machine gun receiver. The bolt, if present, must be welded to the receiver in the closed position. The breech of the barrel must be welded closed and an obstruction welded into the barrel. Alternatively, a solid metal/plastic bar in the same shape and configuration as the original model maybe used as a 'dummy receiver.'"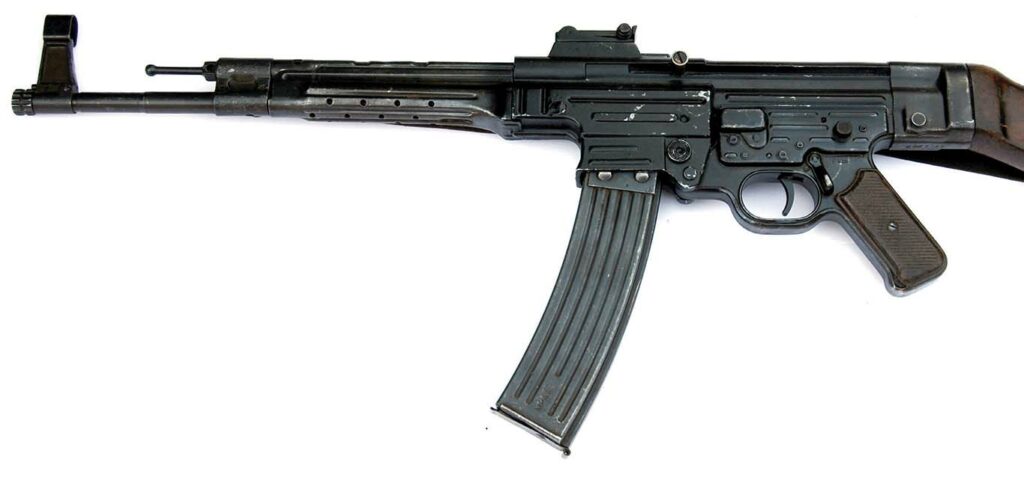 As with the ownership of live weapons, the ATF's rules only apply on the federal level. State and even local laws can still restrict or prohibit the ownership of deactivated firearms. New York City, for example, bans replicas as well as toy guns, so a deactivated machine gun isn't legal to own; and many states have bans on "high-capacity" magazines, so that part of the weapon would still be a problem even if the receiver is non-functional per the ATF. It is always recommended that when collecting deactivated weapons, one consults with local, state and federal laws. Ignorance of the law is not a defense and improperly deactivated weapons are considered very much live—and thus illegal!

Don't Confuse "DEWAT" with "Dummy Gun"
One of the biggest areas of confusion around deactivated machine guns is in what these should be called. Too often sellers at gun shows and online use the moniker "DEWAT," which is a form of deactivated machine gun, but it is essential to understand this is only a specific type of non-functional weapon—and it is one that is essentially as regulated as a functional machine gun, even if it cannot be made into a functional weapon.
DEWAT is an acronym for "deactivated war trophy" and generally refers to firearms that were brought home by World War II-era servicemen. The original program was established in 1945 as a way to allow those soldiers to keep the machine guns as war trophies (hence the name). The weapons were allowed to be turned into what the Internal Revenue Service—which oversaw the transfer of machine guns and other NFA items before the creation of the ATF—described as "harmless ordnance curios." An important point, however, is that although not regulated as "firearms," the IRS was still required to be notified when the DEWATs were transferred.
Even today, DEWATs can only be transferred via submission of ATF Form 5, as "unserviceable firearms," but unlike a functional weapon, it is transferred free of tax.

"It is really a term from the 1950s and 1960s," explained Alex Cranmer, CEO of New Jersey-based International Military Antiques (IMA), which has become one of the premier sellers of display weapons and other military collectibles. "DEWATs involved removing the firing capacity, but left the receiver intact. It typically means severing the bolt from the front of the bolt … or the bolt was fusion welded shut. Otherwise the gun was complete and left alone." (EDITOR'S NOTE: In that period, owners frequently used lead poured into the barrels to make a DEWAT, but this was not legal because the lead was easily removed.)
The Gun Control Act (GCA) of 1968 updated the law on machine guns, and as Cranmer noted, "this is when it was determined that the machine gun is really the receiver. DEWATs were grandfathered into their own new category, but even now require a transfer."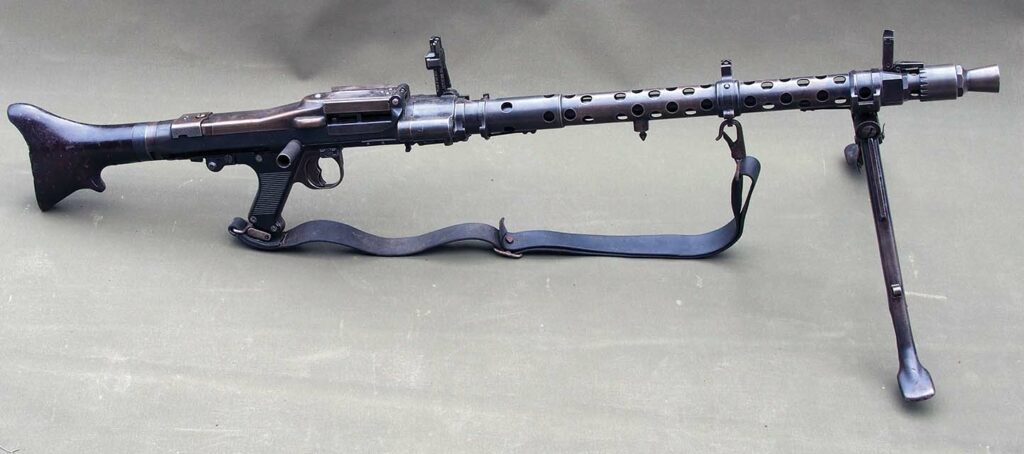 The change was made because, simply put, it was all too easy to reactivate a machine gun if it had been deactivated in such a manner.
"The government says once a machine gun, always a machine gun except under certain circumstances," added noted machine gun collector Robert Segel. "DEWATs were generally considered the 'red-haired step child' of the time with no real interest or value. However, over time, and with the introduction of CAD machines and advances in technology, DEWATs, if registered, could be re-manufactured into live, transferable machine guns." This can be done using a tax paid Form 1, or a Class 2 manufacturer may make the DEWAT into a live gun using a tax exempt Form 2.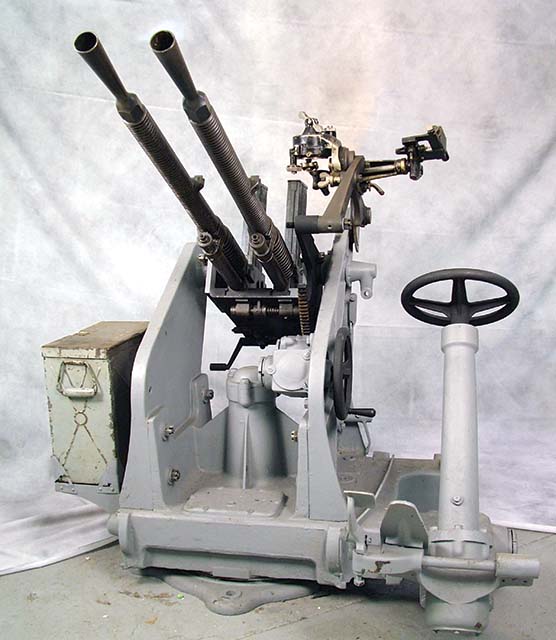 Dummy or Display Gun
Today it is easy to search the terms dummy or display guns on auction sites including GunBroker.com, but those are really collector terms, not official nomenclature.
"Dummy gun doesn't really exist as an official term," noted Cranmer. "ATF doesn't call it anything, except that it isn't under the provision of the Gun Control Act of 1968. ATF sees these items as destroyed. Another term is demilled as in demilitarized, but that could also imply parts kits as much as a firearm for display."
What is crucial for collectors to understand is no matter what it is called, a non-functional machine gun needs to have a "destroyed," or if possible, replaced receiver. Thus some dummy guns could include a solid aluminum block, while others have been torch cut so that at least one-half inch of the receiver is removed.
"There is no gray area here," explained Cranmer, whose company has worked with ATF for decades to clarify what is, and what is not, within the bureau's guidelines. "If you have a gun that doesn't have a torch cut or solid receiver, it is probably a machine gun, and that is a serious problem."
Where it gets confusing is with Maxim/ Browning-style belt-fed machine guns—and in this case it is necessary to have the right side-plate removed.
"It used to be the left side-plate on some of the belt-fed guns, but more recently it is has been decided that on all of these, the right side-plate is removed," added Cranmer. "It is important to note that you can have no barrel, no internals, but you have the side-plate, and it is still a machine gun to the ATF!"
Today there are now replica side-plates that ATF has approved that are too thick for the weapon to function but externally look quite good.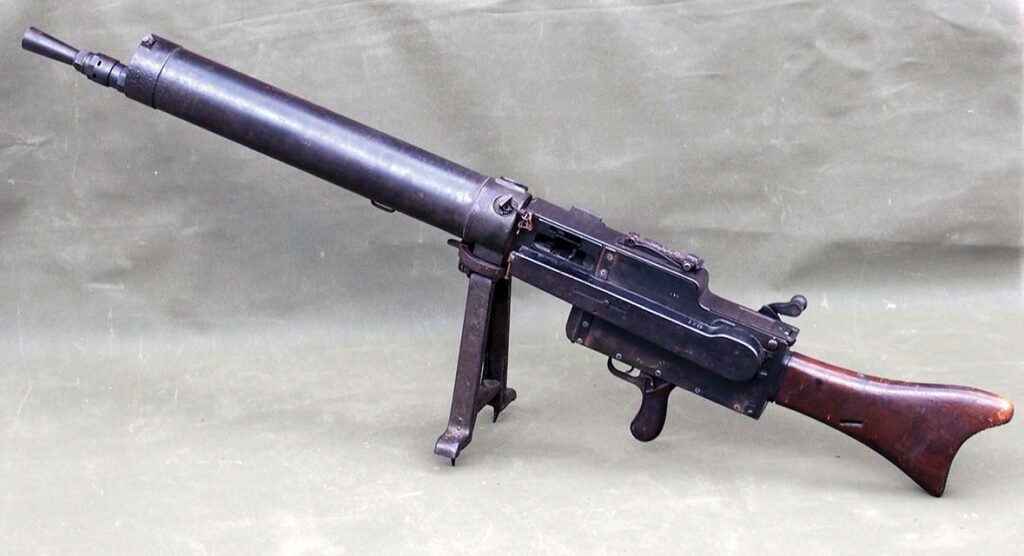 Origins of the Display-Only Guns
The ability to create items that were for display only came about in part due to the GCA in 1968, which banned the importation of machine guns, but not the parts. In the 1960s and 1970s there had been a market for reasonably good replicas that had come out of Japan.
However, while there were display versions of World War II submachine guns such as the Thompson and even the German MP40, there weren't replicas of larger machine guns.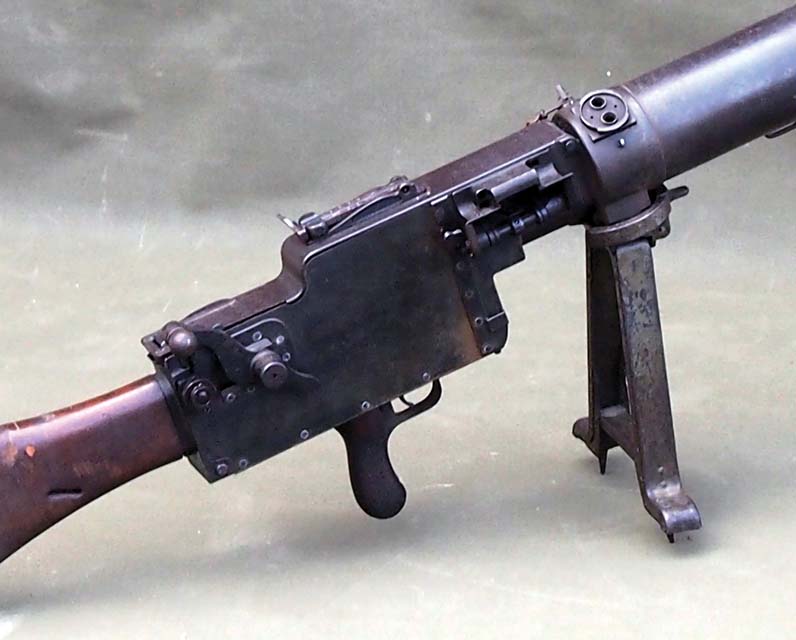 "There were a lot of machine guns overseas, many rare and desirable that one could not find at home in the U.S., as the government wouldn't allow the import of those," said Segel.
It was possible then to import the parts, minus the side-plate or receiver, and beginning in the 1990s companies such as IMA began to create solid replica receivers and non-functional side-plates.
"Other means were also used to satisfy ATF that the gun could not be re-manufactured to fire," added Segel. "Thus, this rebuilt representation would be allowed without registration. What this allowed is for individuals or museums to have a display of historically significant weapons that did not require registration and could be had at a reasonable price."

Collecting Non-functional Machine Guns
As noted some purists might balk at the idea of owning a gun that doesn't do the one thing it was designed to do, but there are considerations.
The first is still about the cost. Because of the FOPA of 1986, the price for live machine guns has only increased, and they are expensive to operate due to the cost of the ammunition. For some collectors, non-functional display guns were a good way to fill a void in a collection that still had many historic parts.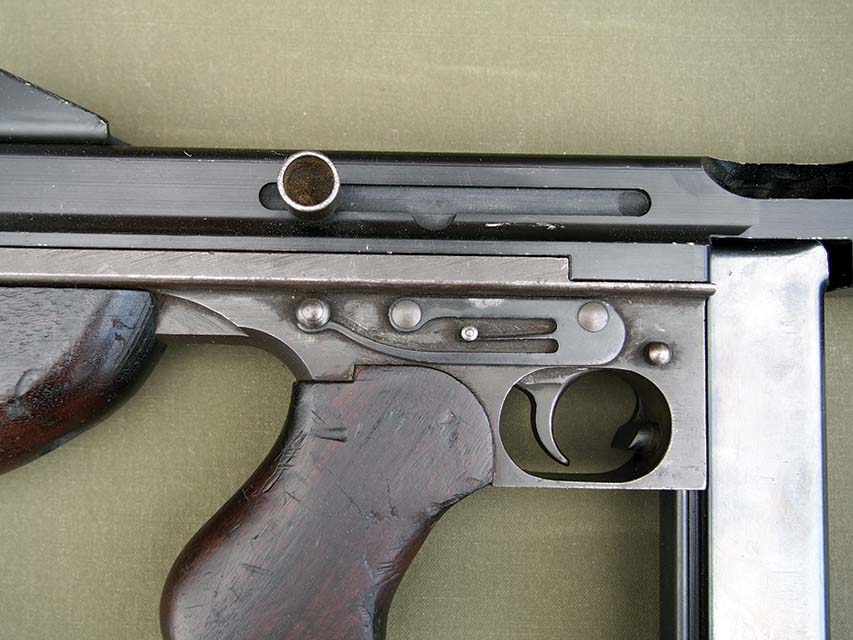 For the general collector of militaria— such as helmets, uniforms and field gear— either from general or specific conflicts, machines guns can be part of a larger display, and having a non-functional piece can be as good as a live weapon, maybe even better. Whereas a live machine gun should be properly stored, a dummy or display piece doesn't require the same level of due diligence.
Cranmer described the display guns as being much like a classic car without an engine or an old warplane hanging in a museum. These display weapons look the part, and for collectors that is good enough.

"In today's economy, this is becoming a satisfactory way to own and display automatic weapons without government interference, and more and more of these display pieces are coming on the market," said Segel.
However, this doesn't mean that display weapons should be considered "cheap" by any means. While these were fairly common in the 1990s, in recent years the market has seriously driven up the prices. Deactivated World War II-era German machine guns such as the MG34 and MG42 can now fetch prices in excess of $2,000, while a Thompson submachine gun from the era is rarely found for under $1,000. It isn't uncommon to see a Browning Automatic Rifle (BAR) sell for more than $2,000, while rarer weapons are even more expensive.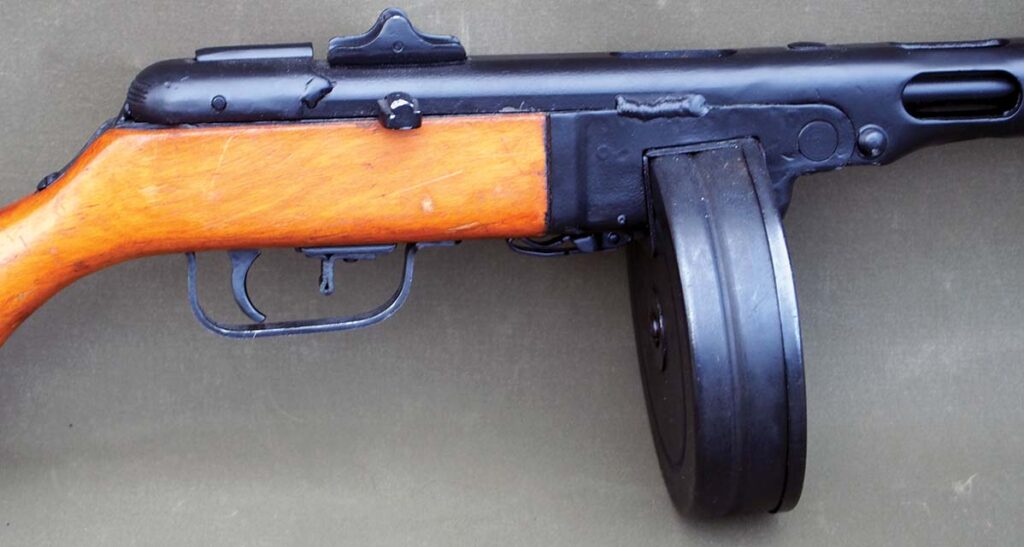 A German MG08 with an original sled mount can be as much as $10,000—but in this case the sleds are so rare that these sell for $6,000 to $7,000 depending on their condition. It has really come down to supply and demand.
"The so-called 'dummy guns' are getting harder and harder to find," said Cranmer. "Parts sets are no longer being imported, and once we used to see all kinds of different machine guns that were sold as surplus from governments around the world, and that isn't happening."
Cranmer noted that in just the past 30 years prices have skyrocketed. "Back in the 1990s you could find an MP40 parts set for $250, but today a display gun can sell for $3,000 or more. So many people don't want the hassle of owning a firearm, especially a class III machine gun, that display weapons are a good option."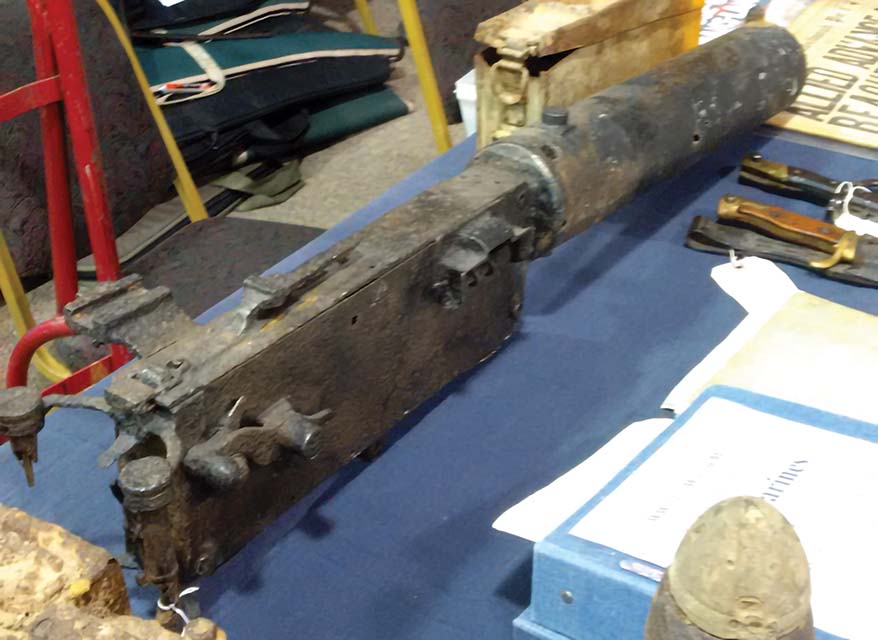 Advice for Beginners
While not nearly as difficult as purchasing an actual NFA weapon, such as live machine gun, collectors should still be wary when purchasing a display weapon. When buying a belt-fed machine gun, make sure that the side-plate has been removed, and if the right plate is present, make sure that it is a correct replica. If this doesn't look right—even if the gun is a rusty hulk of steel (something this author has seen)—it isn't technically deactivated per the ATF.
The same holds true for the receiver. It needs to be torch cut in three places, based on the ATF guidelines, or replaced with a solid block. It gets even trickier with some simple weapons, such as a STEN gun. If the bolt can be cocked back on such weapons that isn't a good sign even if the barrel is plugged.
Collectors should consult with dealers who have experience with such display weapons and not just take the advice from someone who is trying to sell the item. As noted, a plugged barrel doesn't matter; nor does a welded bolt. Those may have been fine for registered DEWATs (and still could be, provided the item is transferrable), but otherwise it is a big problem one should avoid.
"If it looks like it functions," said Cranmer. "You need to walk away."
This article first appeared in Small Arms Review V24N8 (Oct 2020)