Story & Photography by Will Dabbs, M.D. 
What could you do with your own personal trained snake? You'd be the coolest boy in second grade, and you could sit anywhere you wanted at any public gathering. You might never get married, but the fun you could have scaring people would almost, though not quite, make up for it. You could also open up some of the most remarkable exploration opportunities. 
Fiber-optic endoscopes are in common use in a variety of commercial applications. Automotive mechanics use them to keep an eye on the inner workings of your car's engine. Plumbers employ them to investigate pesky clogs in hard-to-reach spaces. ENT doctors use them to explore your sinus cavities, while colorectal surgeons utilize the same technology to investigate cavities of a somewhat less sociable sort. Now thanks to the EndoSnake 3.9mm fiber-optic borescope (endosnake.com), normal folks like us can also harness this technology for gun maintenance as well as general curiosity satisfaction.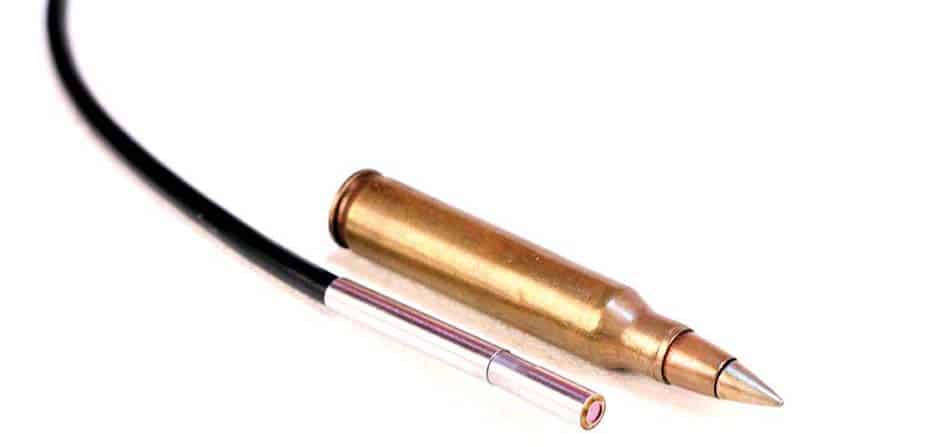 The scopes used by your automobile mechanic can cost as much as a decent black rifle. The device the GI doc shoves up your behind will set you back as much as my car. I drive a crummy car, but they are still expensive. No kidding, I priced them online. Even used, which is itself an unsettling thought, a decent colonoscope costs thousands of dollars. Then there is the EndoSnake.
Your Own Trained Snake
The good folks who produce the EndoSnake worked hard to craft a device small enough to navigate the .22-caliber bore of an AR-15 rifle. The 3.9mm EndoSnake includes its own LED illumination source and links up with your smartphone, tablet or computer. Six separate LED lights keep things bright even in the darkest places, and the EndoSnake is IP67 waterproof.
This thing is also tough. I live in the Deep South. The last time I ran over a water moccasin in my truck I bought myself some ice cream to celebrate. In the EndoSnake promotional video they show someone running over an EndoSnake with a truck with no ill effects. Treat the EndoSnake with even the most cursory respect, and it should outlive you.

720p resolution renders a nice digital picture, and you can capture both still images and video via the free Mo-View app. There is a great warranty, and the EndoSnake is available in 3-, 6- and 15-foot versions. The 3-foot EndoSnake costs $49.99. For the price of a meal out at McDonald's with the kids you can keep track of bore erosion, ensure that your rifle is indeed Basic Training clean and secure a cockroach-eye view of most anything in your home.
How Does It Work?
The science behind fiber-optic technology is indeed fascinating. Back in 1852, a British scientist named John Tyndall observed the effect water had on light rays. Anyone who has ever gone bowfishing is intimately familiar with this concept. When hunting fish with a bow and arrow you do not loose the arrow where you see the fish. You fire where you learn that the fish actually is based upon the refraction of its image. This same principle governs every telescopic weapon sight on the planet.
Reflection is the tendency of certain surfaces to bounce light back toward its source. Refraction is the property of certain materials to bend light in predictable ways. Each transparent material has a unique angle beyond which light will reflect rather than refract. For water this critical angle is just over 48 degrees. Flint glass is about 38 degrees. The diamond that graces my beautiful wife's finger is 23 degrees.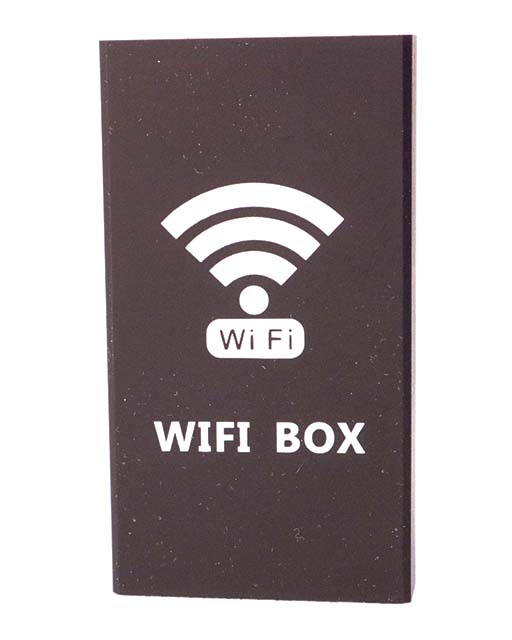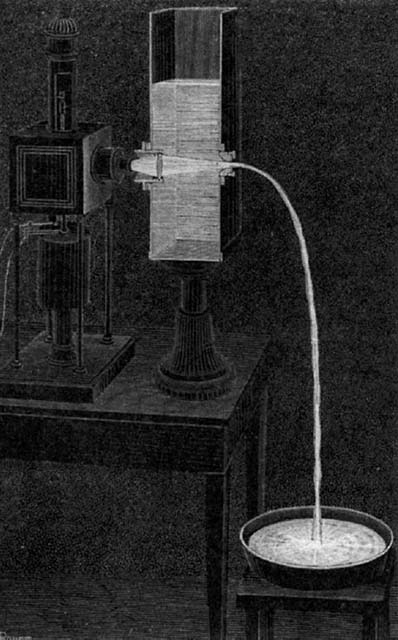 This property made for a nifty parlor trick among really smart people back in the late 1800s. Around the advent of the 20th century, physicians began using bent glass rods to illuminate hard-to-reach body cavities. In the 1950s scientists determined a way to use flexible fibers to transmit images yet more efficiently. In each application the light rays just glance from side to side as they transit the glass tube, following the geometry of the device as they go.
By the 1970s advances in optical quality and glass production allowed very thin fibers of remarkably pure glass to be produced inexpensively. The purity of the glass drives the attenuation or loss of signal quality per unit distance. The holy melding of fiber optics and laser technology birthed the telecommunication revolution. Every time you make a long-distance phone call or use the internet you are enjoying the fruits of this tech.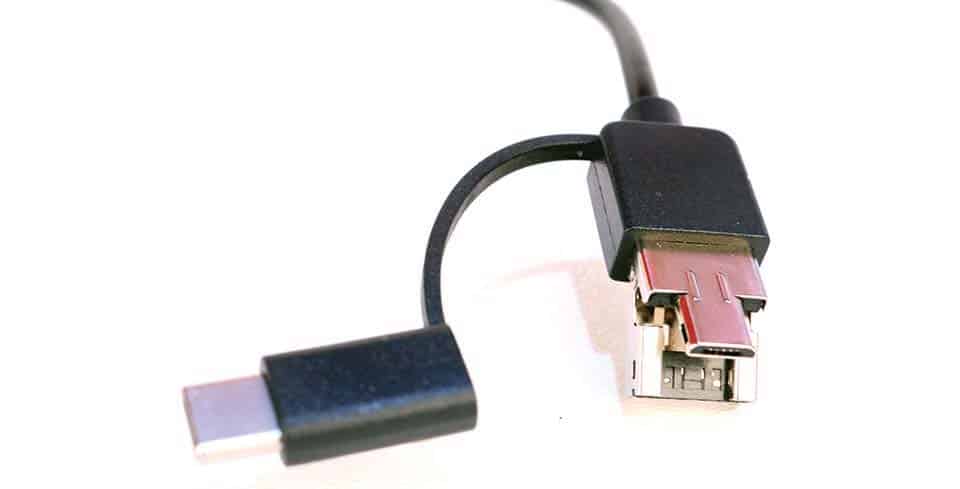 One of the obvious questions that arises when you study this stuff is how do they get glass to bend so much? As we all know, glass is fairly brittle stuff. When the AT&T installer was running the fiber-optic cable to my home for my spanking new high-speed internet service, I asked him that very question. Here's what he told me.
Imagine a rod of glass the size of a broomstick. If you lock one end of the rod in a vice and exert a force on the other end the rod will bend a bit and then shatter. The amount of deflection you can coax out of the rod is a function of its diameter. The smaller the diameter, the greater the deflection.
Now shrink that rod down until the diameter is just stupid tiny, less than a human hair, and its capacity for deflection becomes simply breathtaking. You can still crimp it back on itself and break the filament, but at those small diameters you can store it in rolls or use it to build inexpensive fiber-optic scopes. These scopes use clusters of tiny filaments rather than larger diameter tubes to maximize their flexibility.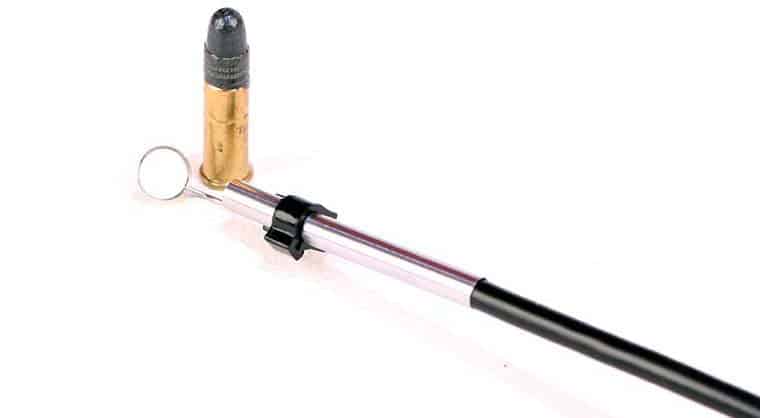 How Does It Run?
If you can manage a smartphone without consulting a third grader you can master this device. The EndoSnake comes with fittings for USB, Micro USB and Android ports. There aren't really any instructions, but the paperwork that comes with the device directs you to their "How-To" videos online. Like most Information Age tech, you ultimately master the device simply by fiddling with it.
Plug the EndoSnake in, and it powers itself up automatically. There is but a single manual control, and that is an intensity rheostat for the LED illuminators. Add on an inexpensive Wi-Fi module available on EndoSnake's website and you can use the EndoSnake wirelessly some distance from your device.
The app lets you take video or shoot still images from the EndoSnake feed. The device captures audio as well, though the soundtrack of me exploring the entrails of an AR-15 would hardly be Oscar material. The practical applications are limited solely by your imagination.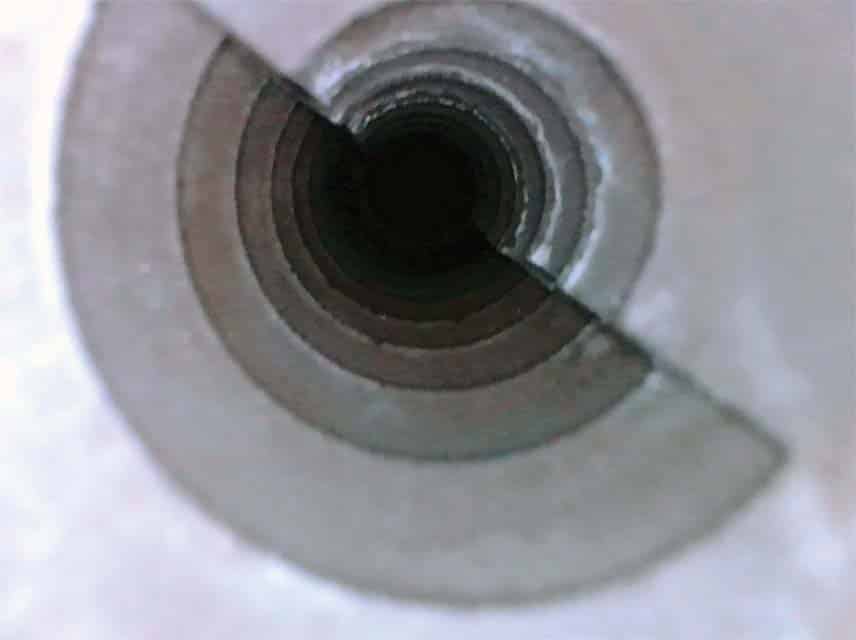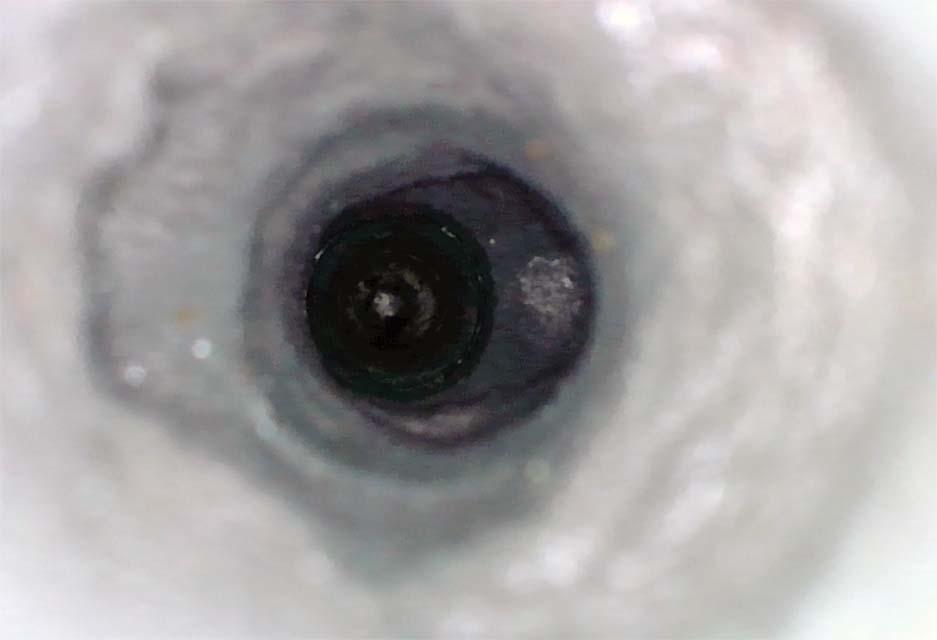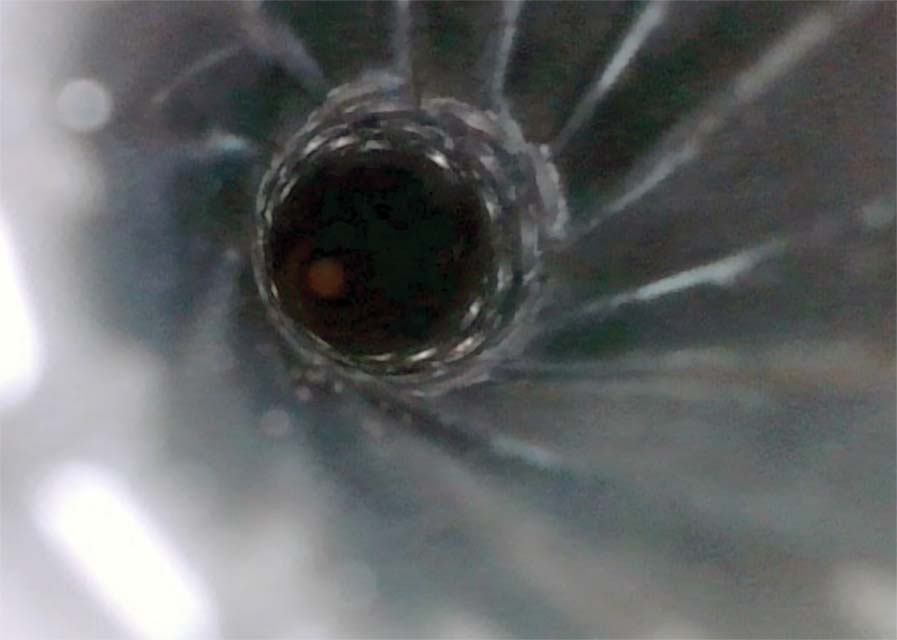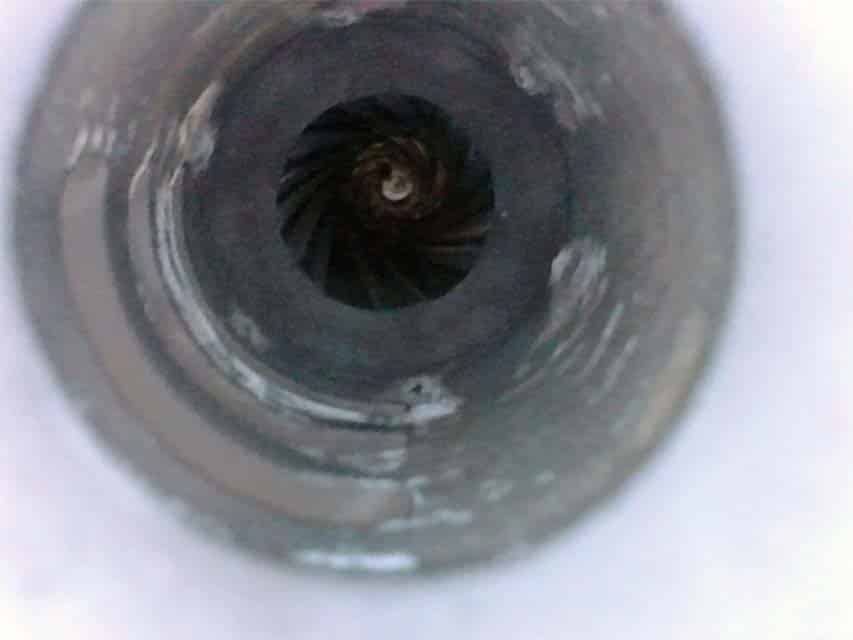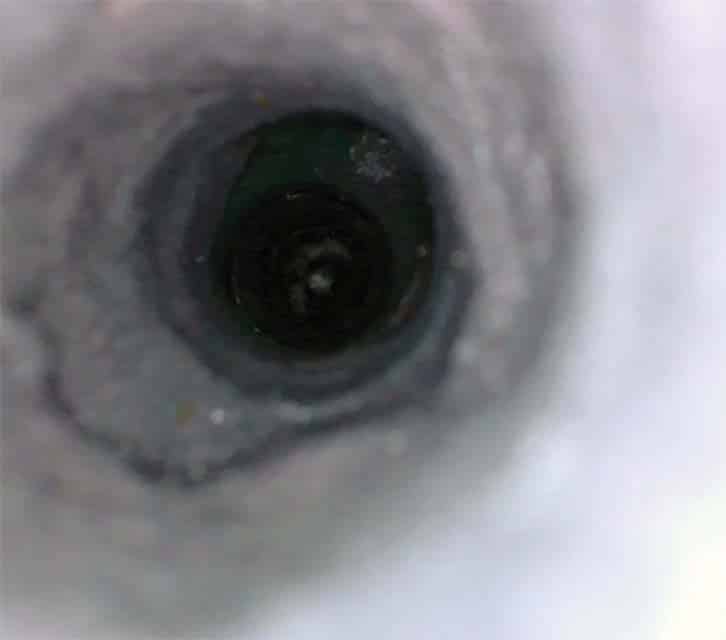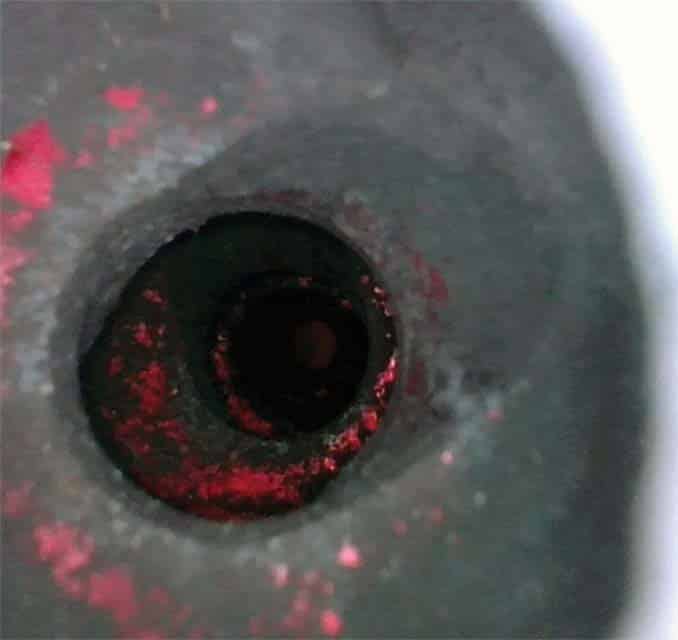 What Will It Do?
The EndoSnake does a simply spanking job of exploring and documenting the state of your weapon's bore. Mine is 3 feet long, but most of my gun barrels are substantially shorter than 36 inches. If you needed to perform gun maintenance in an adjacent room, the longer EndoSnakes are obviously available.
I used my EndoSnake to see lots of gun stuff I had never seen before. Ever wonder whether or not you got every smidgeon of crud out from underneath the hammer in your AR? Do you have a sneaky suspicion that the greasy guy at the gun show who claims that the bore on the gun he wants to sell you is pristine might be fudging a bit? The EndoSnake will answer those questions and much, much more. At a mere 3.9mm across, the EndoSnake will get into some of the tightest spaces.
I employed my EndoSnake to take a peek behind my rear molars, explore my tonsillar beds and verify that I do lamentably have hairy ears. That stuff is tough to see otherwise. Nobody is flexible enough to visualize their own ears.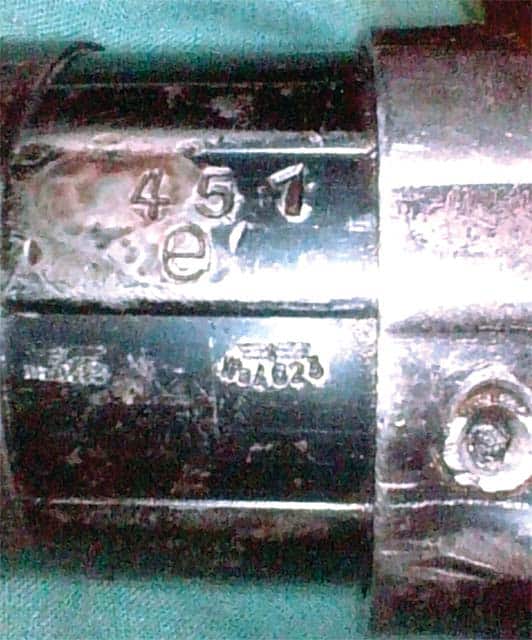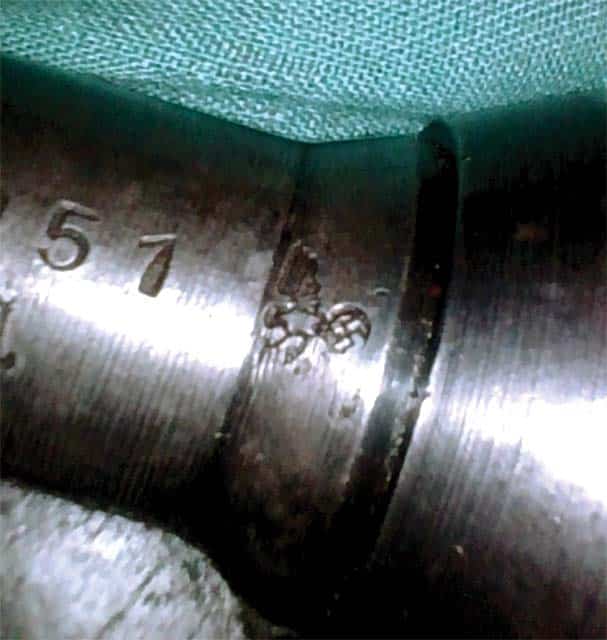 The EndoSnake works in open spaces as well. I crept up behind my wife while she was reading and used my EndoSnake to peek over her shoulder surreptitiously. It turns out women don't much care for that.
Use your imagination without being creepy, and the Endoscope can be a source of both education and amusement. I discovered all sorts of interesting things. Even clean weapons are really dirty down deep. I am endlessly thankful the NCOs who used to clear my weapons back into the arms room when I wore the uniform did not themselves have one of these remarkable devices. Were that the case I'd still be sitting on some bench someplace with a bottle of Break Free® scrubbing those rifles. And I got out of the Army in 1997.
The sheer volume of lint that accumulates within the entrails of your typical pocket gun is absolutely astounding. I found this unsettling. Considering I'm expecting that thing to operate flawlessly should I ever need to fish it out in a crisis I had let its interior state go well off the rails. Just wiping down the outside is utterly insufficient. The EndoSnake did guilt me into doing a better job of maintaining my carry guns.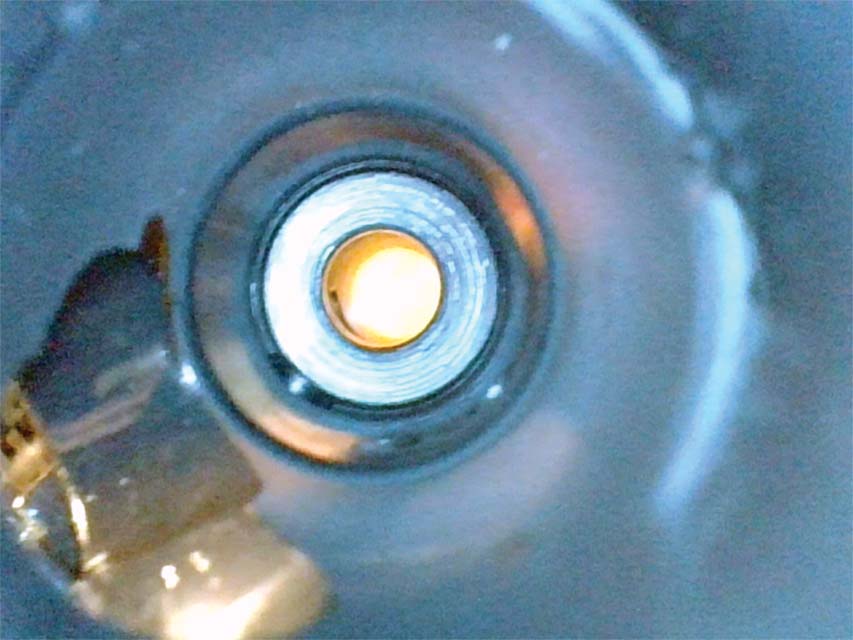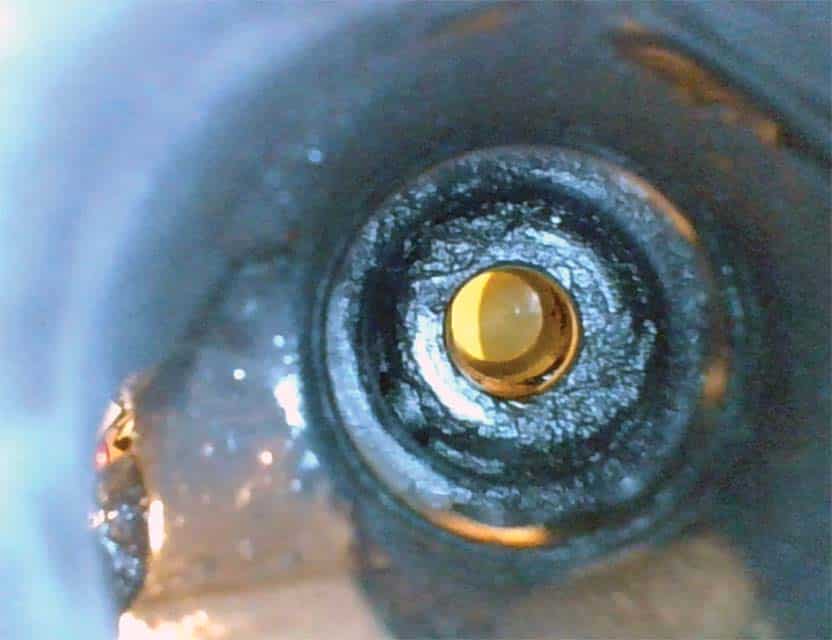 Limitations 
There aren't very many. The lighted end of the EndoSnake gets fairly hot. That's a handy way of reminding yourself not to get too carried away trying to peek into obscure physiological orifices. Your weapons obviously won't care.
The resolution of the device is not quite HD movie quality, but it is way more than adequate. There wasn't any hard-to-reach curiosity in which I was interested that I could not satisfy with the EndoSnake. For the money it makes a splendid toy with a lot of real-world practicality.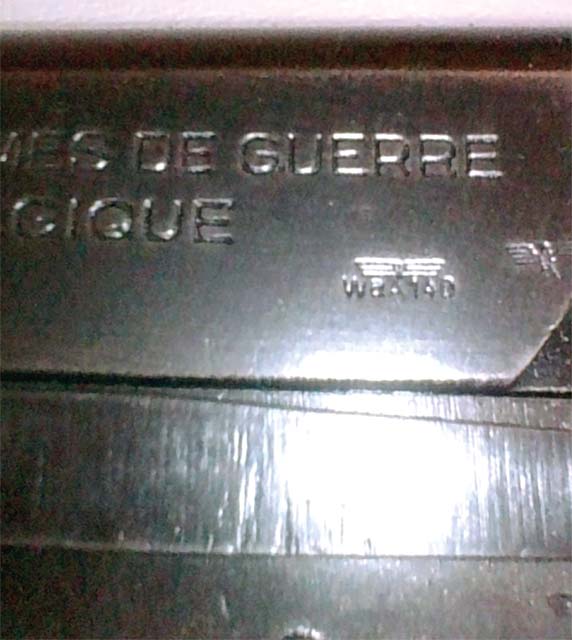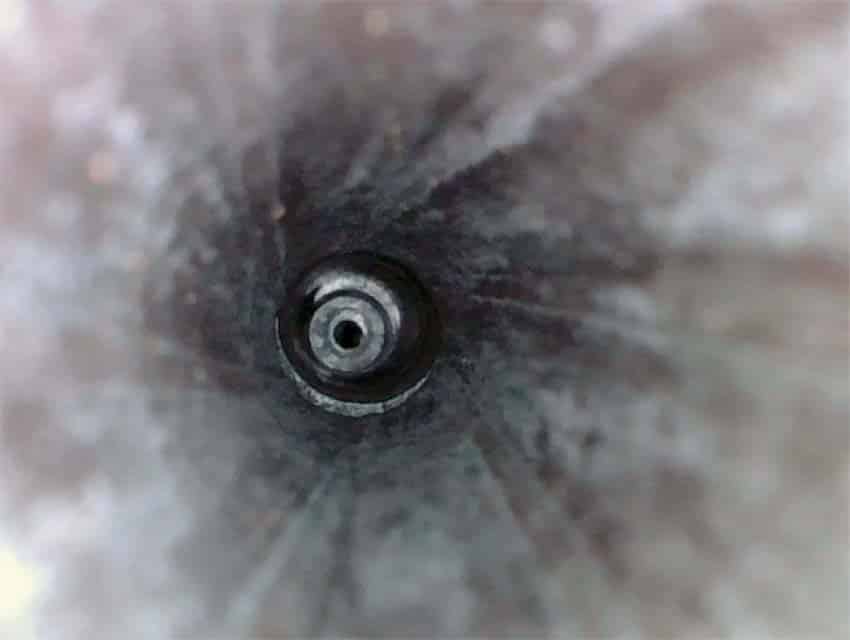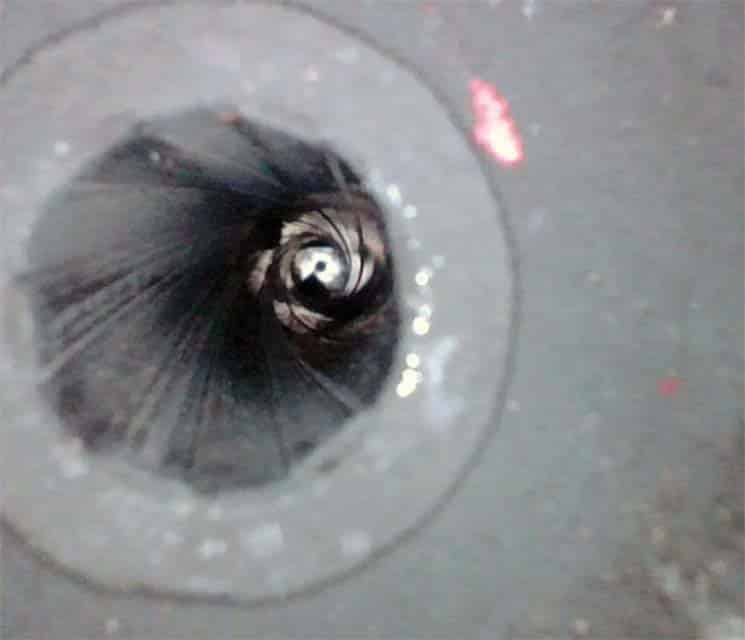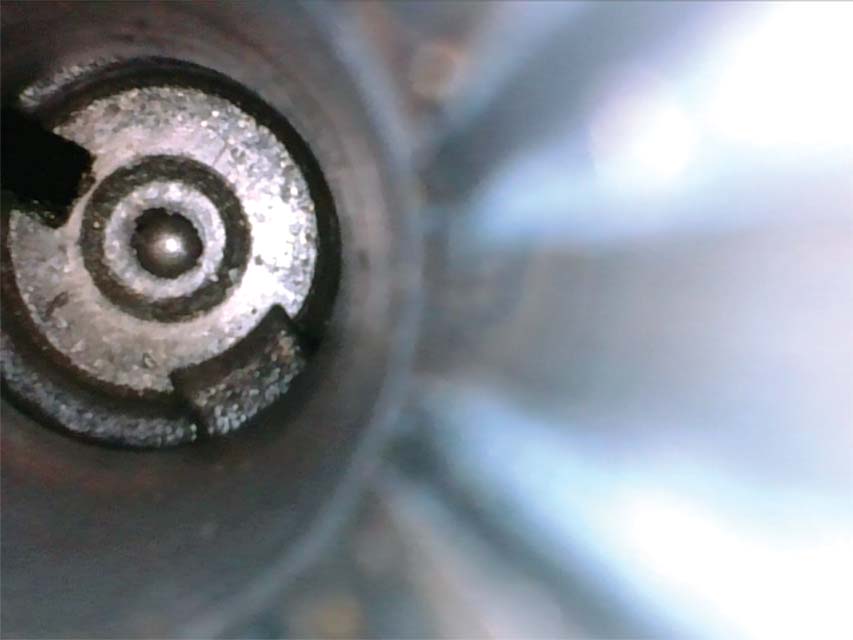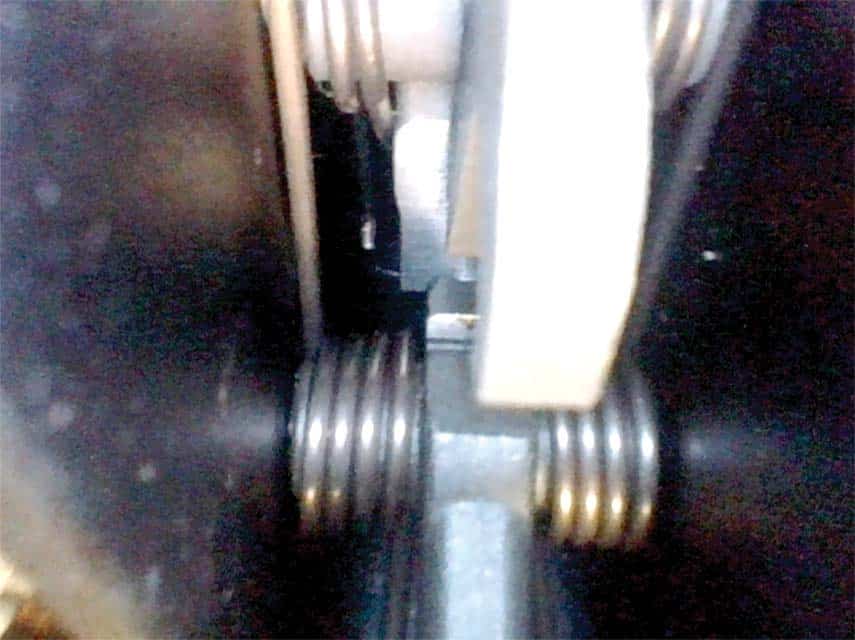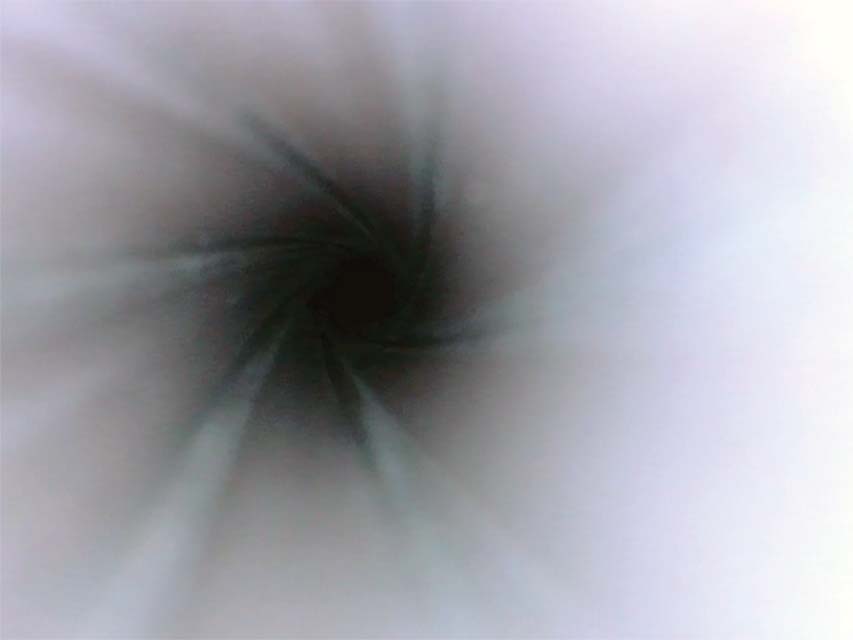 Final Thoughts 
I've dropped $50 on lots simpler things than this. The EndoSnake is great fun and opens up some fascinating new worlds all at an unnaturally reasonable price. This thing is built like a dump truck and folds up into the neatest compact carrying case. Even if you don't use it all the time it will drop into a crevice of your gun box and be available the next time you need it.
I found the Wi-Fi box to be a handy addition simply for its convenience. Using this nifty trinket, I could maneuver the EndoSnake some distance from my laptop or phone and still keep up with progress on the screen. The rechargeable battery in the box lasts a long time.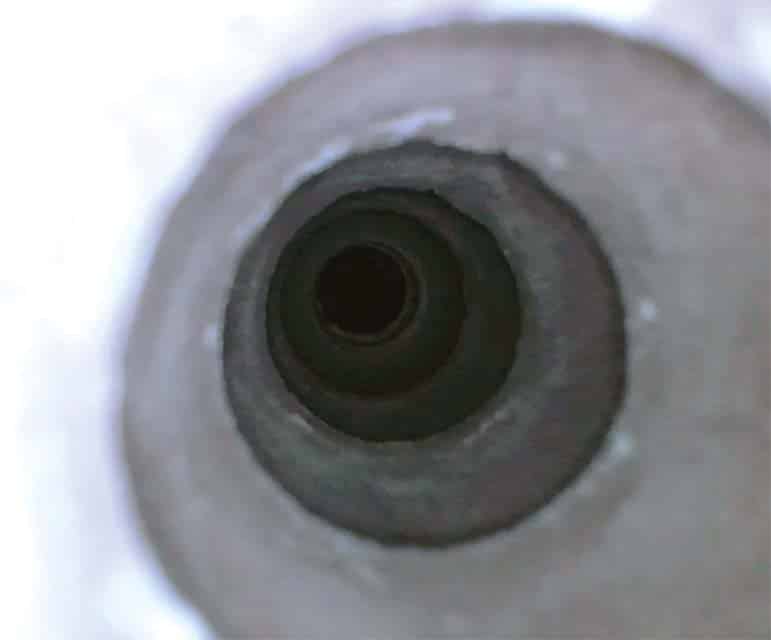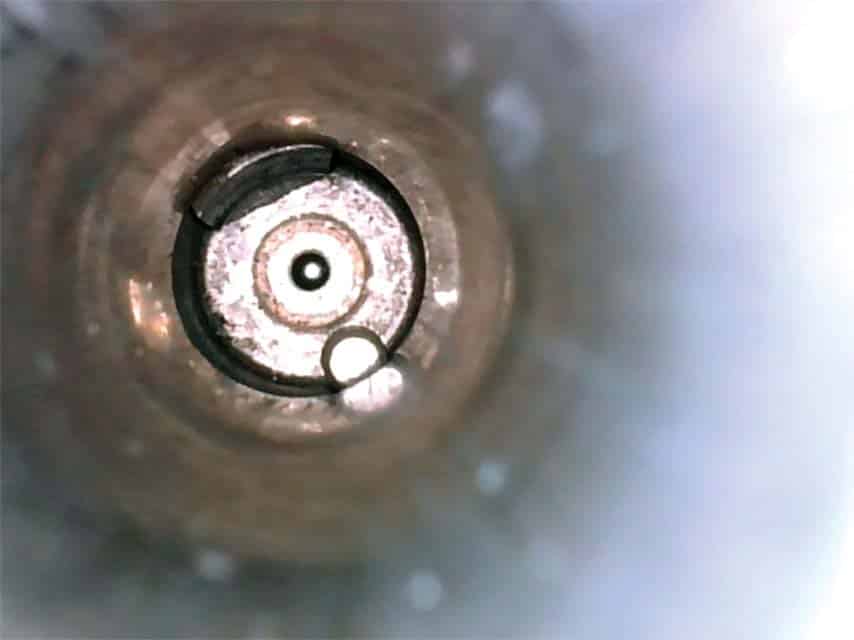 I thought I was cool back in the '80s when I bought a little J-shaped plastic rod at a gun show that allowed me to shine a light down the bore of my gun. Now with the EndoSnake I can peek into literally every little crevice and corner and record the proceedings while I'm at it. I used the EndoSnake to kill a delightful evening around the house peering inside such stuff as my computer printer, a pencil sharpener and the microwave. The practical benefits of finding stuff I dropped behind the deep freeze or on the cluttered floor of the gun room will be made more clearly manifest in the weeks and months to come.
Effective, capable, rugged, reliable and inexpensive, the EndoSnake is the cool new gun widget you didn't know you needed. At a mere 50 bucks, the EndoSnake also makes a great birthday gift or stocking stuffer for your favorite gun buddy as well. While you can't take it for a walk, teach it neat tricks, snuggle up with it on a cold winter's night or use it to frighten people for your own amusement, the EndoSnake nonetheless has its own salient attributes. This remarkable device is markedly cooler than any trained snake. 
This article first appeared in Small Arms Review V24N6 (June/July 2020)