SPYDERCO
Lil' Native G-10 SLIPIT Knife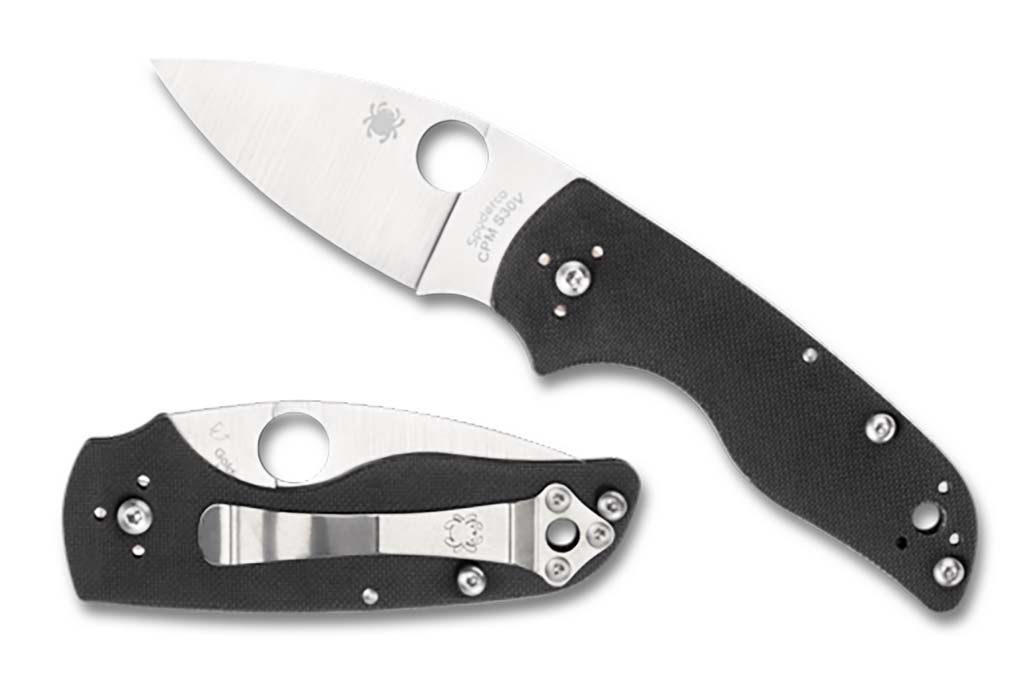 Spyderco's remarkable SLIPIT family of knives combines the advantages of clip-carry and easy one-handed opening with the broad legal acceptance of the non-locking folder. One of the newest members of this unique breed is the Lil' Native SLIPIT, which replaces the Compression Lock and back lock of the original model with Spyderco's "notched-joint" mechanism. An enhanced version of a traditional slipjoint, this mechanism uses spring pressure to hold the knife's full-flat-ground CPM S30V blade open but does not lock it. Peel-ply-textured G-10 scales ensure a non-slip grip, and a broad-based, four-position clip offers ambidextrous tip-up or tip-down carry.
BIANCHI
Allusion Series 126GLS Assent Concealment Holster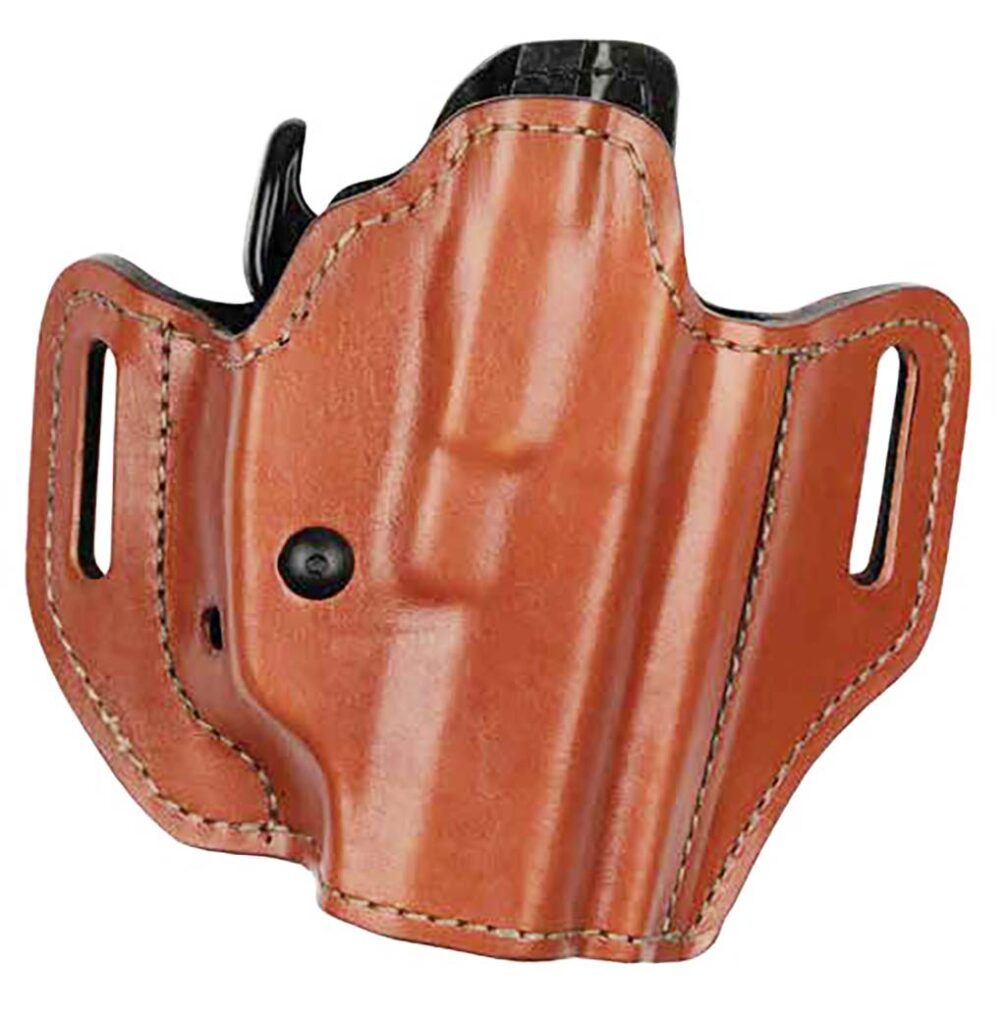 Bianchi, a brand of Safariland Group, announced the launch of the Bianchi 126GLS Assent concealment holster. This is the first Bianchi leather holster to incorporate Safariland's advanced GLS (Grip Locking System) retention, offering multi-fit capability. The Model 126GLS Assent holster is an open-top design that combines leather with a laminate synthetic liner for durability, comfort, and additional functionality. The GLS retention automatically secures the gun when holstered and releases it upon application of the middle finger with a standard shooting grip for an intuitive and safe release. The 126GLS comes in six sizes to fit over 250 firearms.
SENTRY
Next Generation AR-15 Mag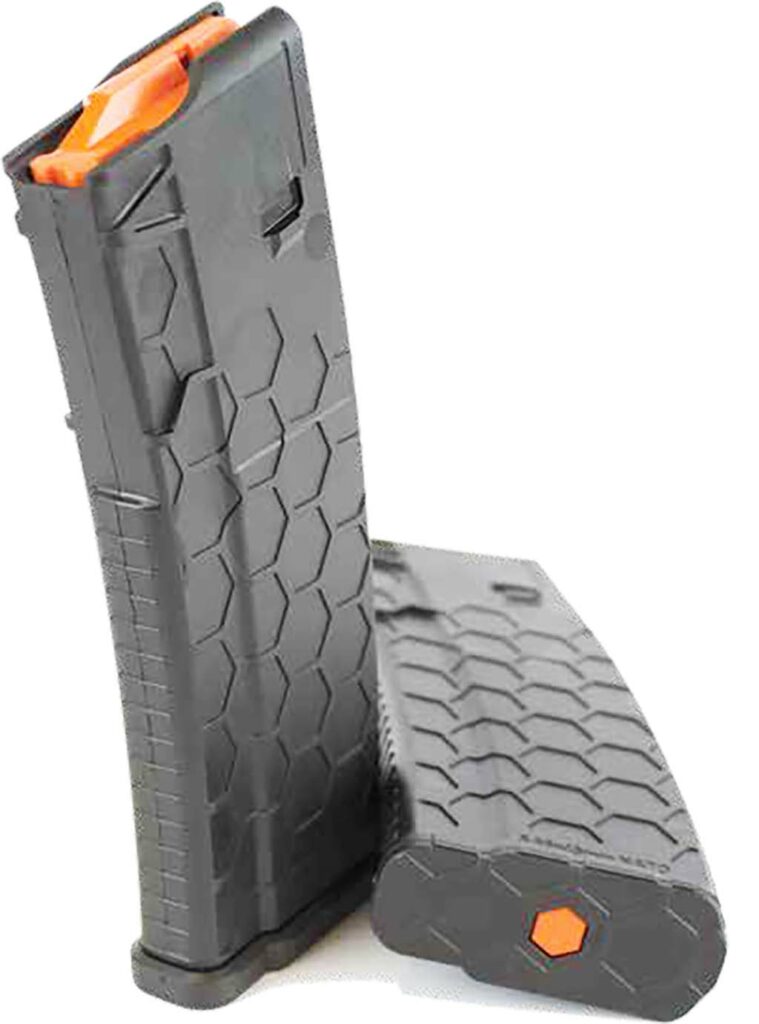 After the acquisition of the HexMag brand in 2017, SENTRY Products Group expanded their magazine and on-gun accessory line. The most recent advancement is SENTRY's Carbon Fiber AR-15 magazine, made from a proprietary carbon fiber composite blended with SENTRY's PolyHex2 polymer, for durability and consistent performance. As with all HexMag products the new carbon fiber AR-15 Mag features the patented Hexture pattern for confident and positive grip, no matter the environmental conditions. A heat-treated stainless-steel spring eliminates corrosion and resists fatigue even while loaded for long periods of time. Customization can be done through HexMag's True Riser system to create state-compliant 10-, 15- and 30-round configurations; and with the SENTRY HexID color identification system, the user can quickly identify caliber and ammo type through the coded safety system featuring high visibility followers and latch plate.
GUNEYE
Model 360IR Smart HD Gun Camera with S3 Technology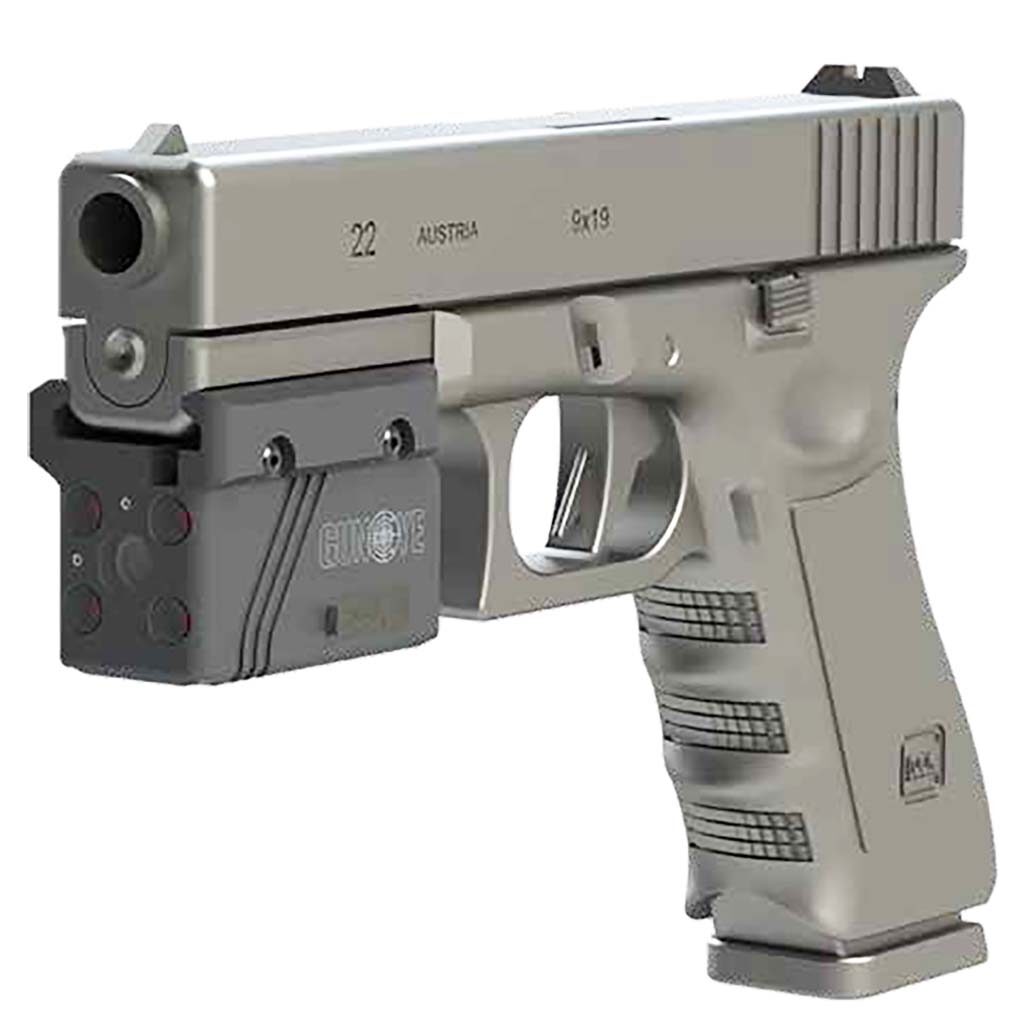 GunEye's Model 360IR Smart HD Gun Camera ​attaches to a gun rail with ​a unique Secondary Sighting System technology​ (S3 Technology)​ ​that connects it ​​directly to ​your​ ​smartphone ​wirelessly. The camera allows you to see your target safely behind cover while aiming your gun around a corner or wall before the target sees you.
The GunEye HD Model 360IR Remote Targeting Camera combines a camera, night vision, video/audio recording with the GunEye's patented S3 Technology into a single mountable module. GunEye's video and audio features provides a record of the engagement for any legal issues that may arise post-conflict. Its compact size will fit most rail systems on most guns and rifles. The camera offers app connectivity to smart devices through Android and IOS apps, connecting the camera to mobile devices via Wi-Fi or Bluetooth with live-stream video with auto or manual recording.
SAVAGE ARMS
IMPULSE Predator Rifle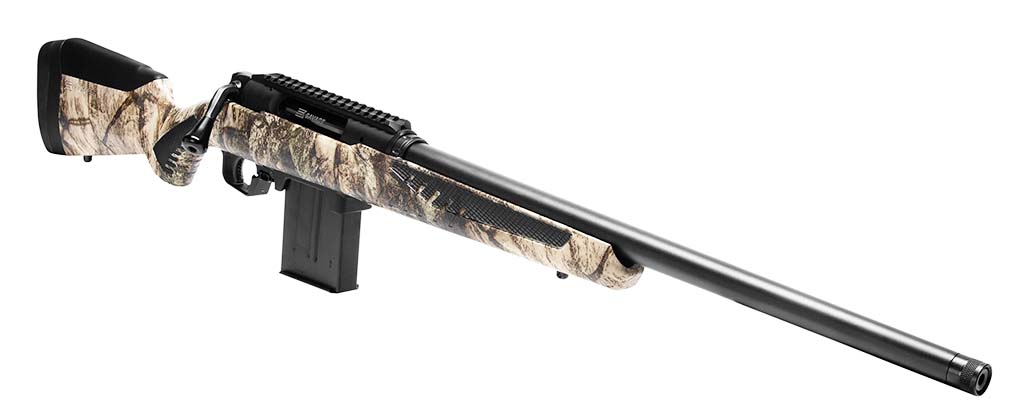 Savage Arms announced the arrival of its IMPULSE Predator. The American-made IMPULSE Predator combines Savage accuracy with the speed of a straight-pull action serving as a platform for hunting carnivores. Beneath the action, IMPULSE Predator's synthetic stock is finished in Mossy Oak Terra Gila. IMPULSE showcases AccuStock and is built with Savage's AccuFit technology, which allows for easy adjustments to length-of-pull and comb height for an easily customizable fit. The user-adjustable AccuTrigger can be set as high as 6 pounds for those who stalk hunt, or as low as just 2.5 for hunters who shoot from longer distances, or anywhere in between.
SAVAGE ARMS
IMPULSE Big Game Rifle

Savage Arms released its new IMPULSE Big Game rifles. These new American-made IMPULSE straight-pull rifles allow a shooter to maintain proper cheek weld after a shot and keep their target in their sights. The new straight-pull action is housed in a KUIU Verde 2.0 Camo stock, featuring AccuStock and comes equipped with Savage's AccuFit, which allows for easy adjustments to length-of-pull and comb height to provide even the biggest big-game hunters with a tailored fit. The user-adjustable AccuTrigger can be set as low as 1.5 pounds.
FURY ARMOR SYSTEMS
Ballistic Body Armor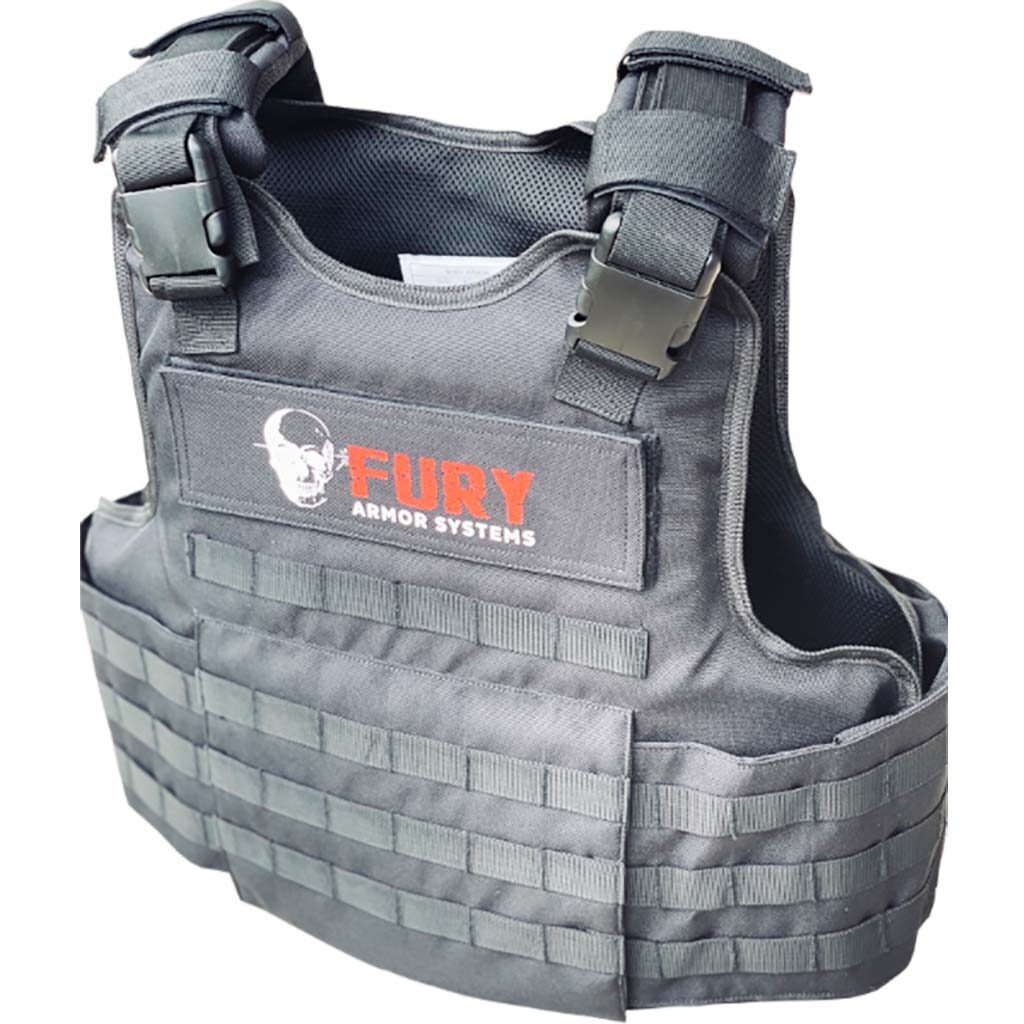 Fury Armor Systems is the future of affordable ballistic body armor. Fury Armor Systems' hard and soft armor plates are made of the latest in advanced composites and materials to assure users outstanding quality and performance. Every armor plate is extensively quality inspected and spot-tested. The ballistic armor is sent to independent U.S. testing facilities to ensure high standards and to make certain high levels of performance are achieved. In this unique time, and with so much uncertainty, it is becoming inevitable that protecting yourself and loved ones is of utmost importance.
STANDARD MANFACTURING CO.
16721 Sporting Rifle

Standard Manufacturing's 16721 sporting rifle chambered in 5.56 sports a 16-inch barrel with an 1:8-inch twist and has been updated to include a 13-inch M-LOK handguard. The 16721 has a direct-impingement gas system, standard charging handle, A2 flash hider muzzle, salt bath nitride carrier group and MIL-SPEC trigger. Additional specifications include a Rogers Super-Stoc, Mission First pistol grip and six-position carbine buffer tube. The 16721 measures 32 inches to 35.5 inches, weighs 6.4 pounds and includes two 30-round magazines.
This article first appeared in Small Arms Review V25N4 (April 2021)