AMERICAN BUILT ARMS COMPANY
A*B Arms Polymer Picatinny Rails – M-LOK.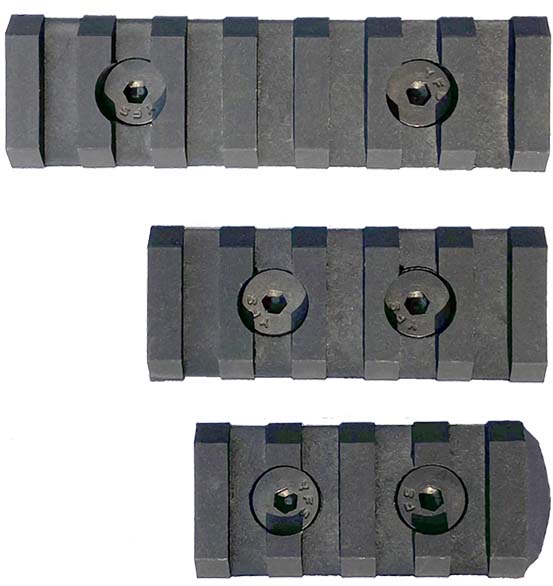 The A*B Arms Polymer Picatinny Rails – M-LOK are designed and engineered for military, law enforcement, and firearms enthusiasts. Compact and lightweight, the A*B Arms Polymer Picatinny Rails – M-LOK come in a three-rail combo pack, along with the individual four, five and seven slot configurations. All rail packs include the appropriate M-LOK hardware.
These rails are designed and manufactured in the USA by a veteran-owned company and feature a proprietary formula of heat stabilized nylon reinforced with high strength fibers. Each set includes M-LOK manganese phosphate coated t-nuts and 10 x 24 – ½-inch flat top screws.
MSRP: $20
abarms.com
DRD TACTICAL
DRD Ambidextrous Safety Selectors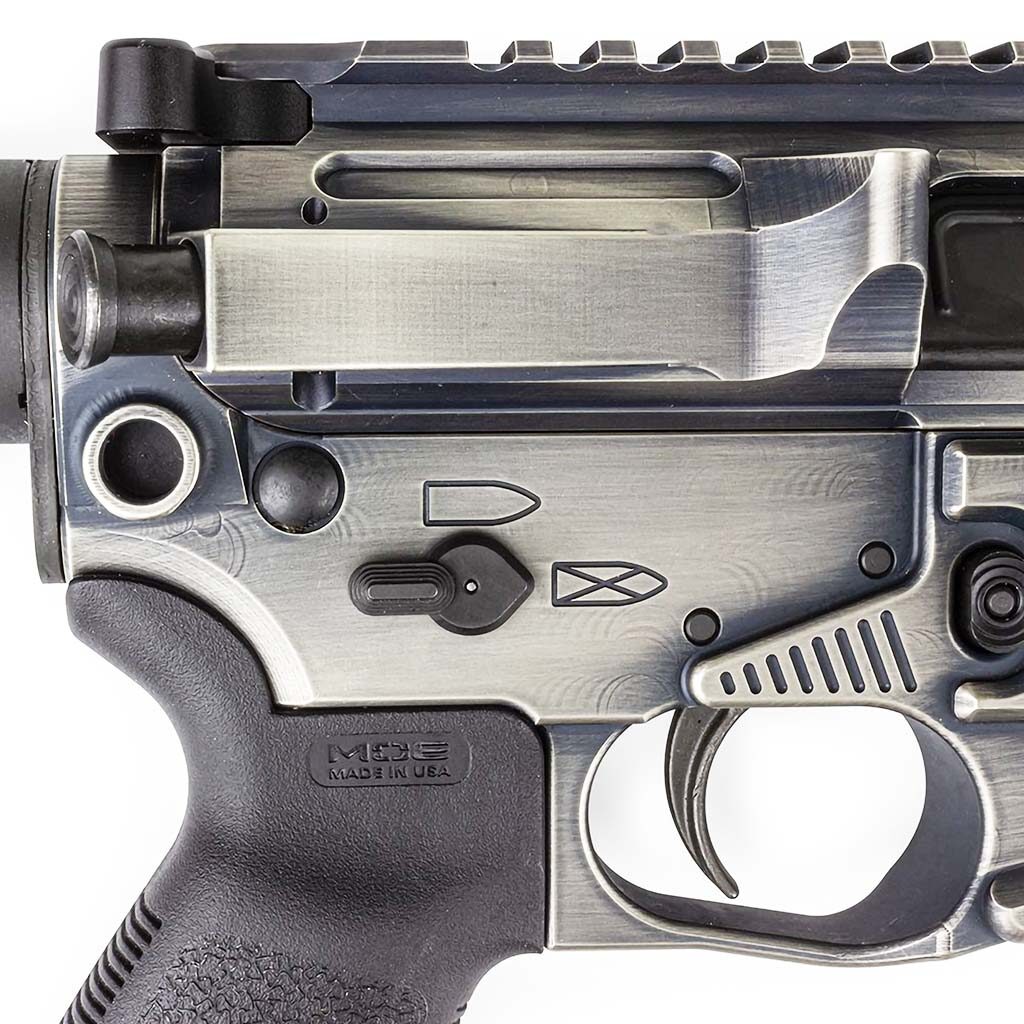 The DRD Ambidextrous Safety Selectors are visual improvements over the standard. They offer improvements such as ambidextrous manipulation and are AR-15 and AR-10 compatible. The Safety Selectors come in two styles: Traditional, which offers one short and one long lever, while the Tactical has ribbed anti-slip levers. Additionally, the positive lock dovetail design ensures the product won't loosen once installed. A pin-punch is also included for disassembly purposes.
MSRP: $59.99
drdtactical.com
MEOPTA
Optika5 2-10×42 PA Riflescope with Side Parallax Adjustment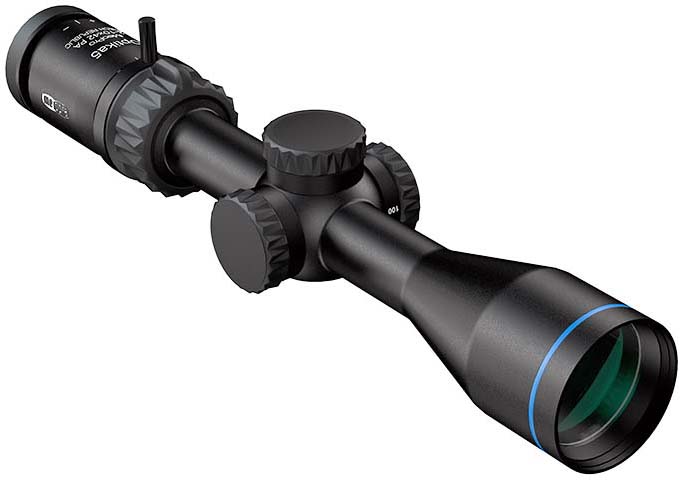 The new Optika5 2-10×42 PA riflescope with side parallax adjustment from 10 yards to infinity delivers image focus at close ranges – a feature rimfire and air rifle enthusiasts will appreciate – and gives hunters and target shooters the ability to dial in the focus at longer ranges.Engineered to withstand heavy recoil, this newest addition to the Optika5 series is also designed for superb performance on centerfire, muzzleloader, and slug guns – making it an excellent choice for hunting a variety of species from varmints to big game.
The Optika5 2-10×42 PA features a 1-inch main tube, 5x zoom, zero-reset turrets, and advanced lens coatings for true color representation and unsurpassed. Meopta's proprietary MeoBright lens coating delivers maximum light transmission per lens surface while suppressing reflection and glare. Meopta's MeoDrop hydrophobic lens coating repels water and makes it easy to wipe off grease, skin oils, and dirt.
Capped hunting turrets are made of rubber-armored metal for the perfect combination of durability and functionality. The rear-facing magnification display allows for easy viewing of the power setting from behind the scope, and the zoom ring comes with a throw lever for quick adjustment of the power setting in the field or on the range. Windage and elevation adjustments are ¼ MOA. Two second focal plane reticles are available – Z-Plex or Z-Plus.
MSRP: $349.99
meoptasportsoptics.com
DRD TACTICAL
ARES Rifle Retention System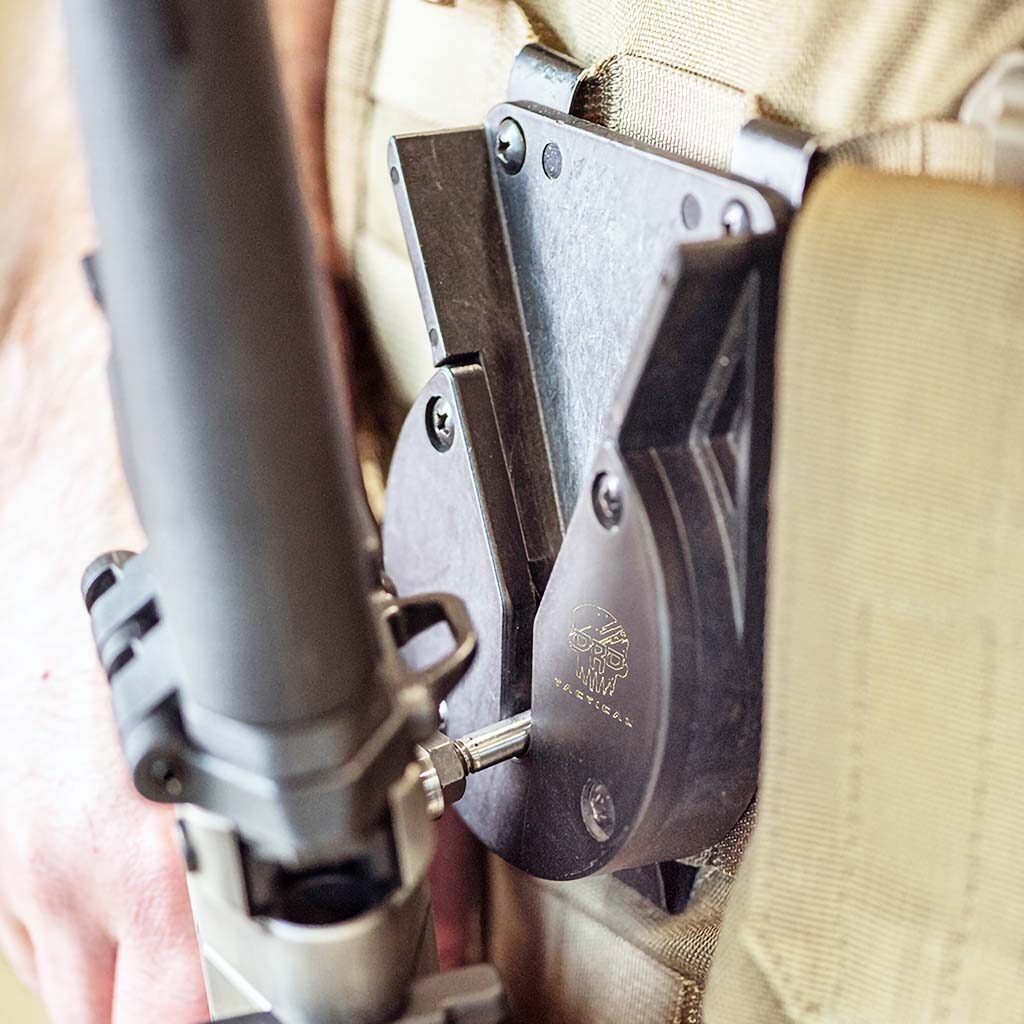 The DRD Tactical ARES is an Adaptive Retention System for rifles. This locking retention system is simple to operate and ensures rifles stay secure while offering an ergonomic, easy release. The ARES reduces fatigue and strain by spreading of the rifle's weight across armor carriers or tactical vests while reducing undesirable movement allowed by slings. The product installs easily on any MOLLE system carrier and is compatible with AR rifle platforms and a wide variety of firearms with QD sling attachment points. Additionally, an integrated adapter ($24.99) is available separately as an upgrade to the end plate.
"We're excited to be able to offer accessories which allow our customers to customize and optimize their firearms. We offer a premium brand and now we're also able to offer the premium furniture and accessories to match," said CEO Larry Williams. Williams continued, "It's rewarding to be able to dive headfirst into projects like this which allow us to leverage our capabilities while enhancing the experience for our customers."
MSRP: $124.99
drdtactical.com
APEX TACTICAL
Failure Resistant Extractors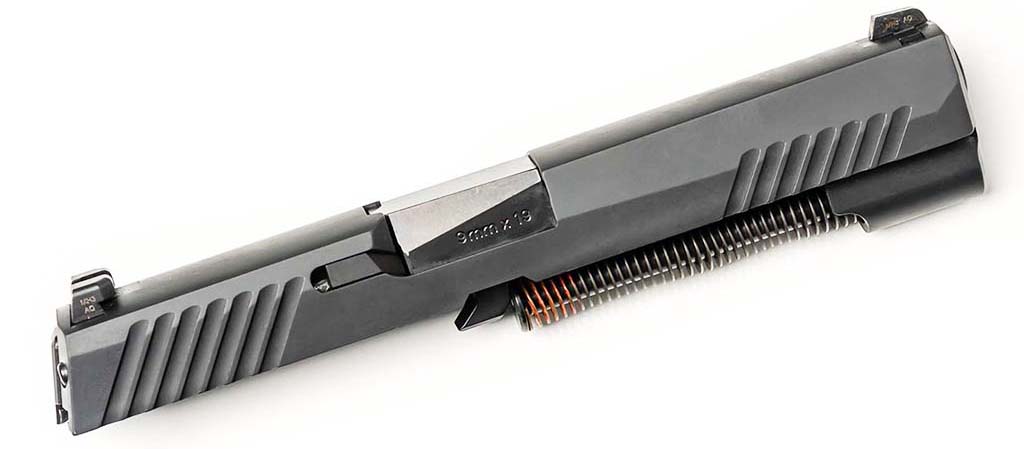 Apex Tactical Specialties released two new models of its Failure Resistant Extractors, one for the SIG P320 that covers 9mm, .40 S&W and .357 SIG, and one for the slim Glock models G43, G43X and G48.
The Apex Failure Resistant Extractors are designed with a more robust extractor claw and improved geometry to produce a more durable extractor that delivers consistent extraction and a uniform ejection pattern. It's machined from a billet of heat-treated stainless steel and the critical engagement surface features Apex's custom extractor hook geometry. The extractors are black Melonite finished for enhanced durability.
MSRP: $59.95
apextactical.com
WARCAT TACTICAL
Appendix IWB Holster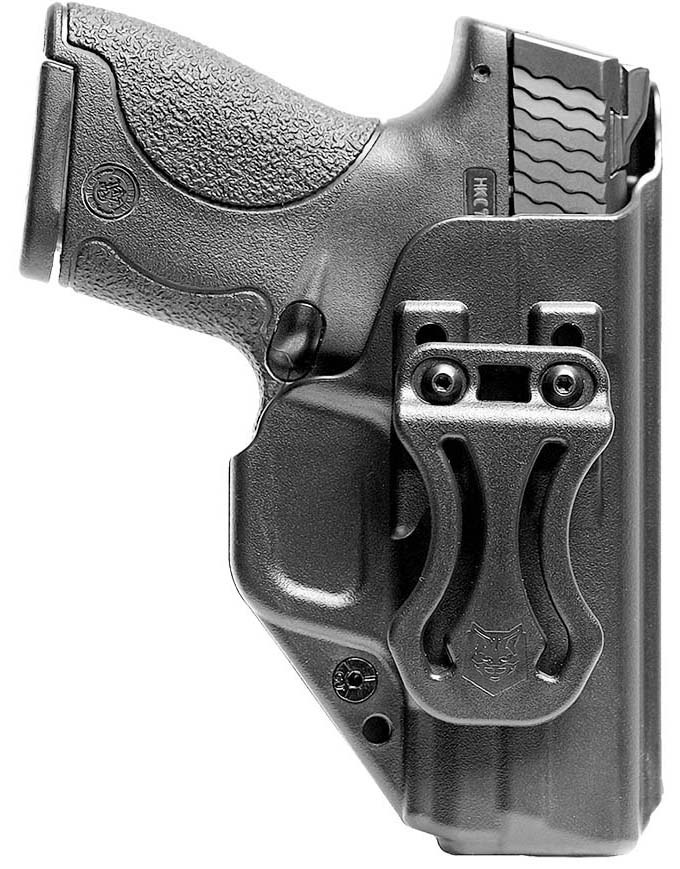 Warcat Tactical, a new name in the firearms accessories and tactical gear market, launched its brand with the debut of the new Warcat Tactical Appendix Carry Holster. Designed with a minimalist approach and aiming for peak performance, Warcat Tactical has created a thinner, lighter, and stronger holster than the industry standard Kydex holsters currently available.
Using 3D modeling, precision injection molding, and specially blended polymers, Warcat Tactical holsters are made entirely in the USA for much less than competing brands. Warcat Tactical was born out of a necessity for a professional grade holster at an accessible price.
warcat.com
Adams Arms
AA19 Handgun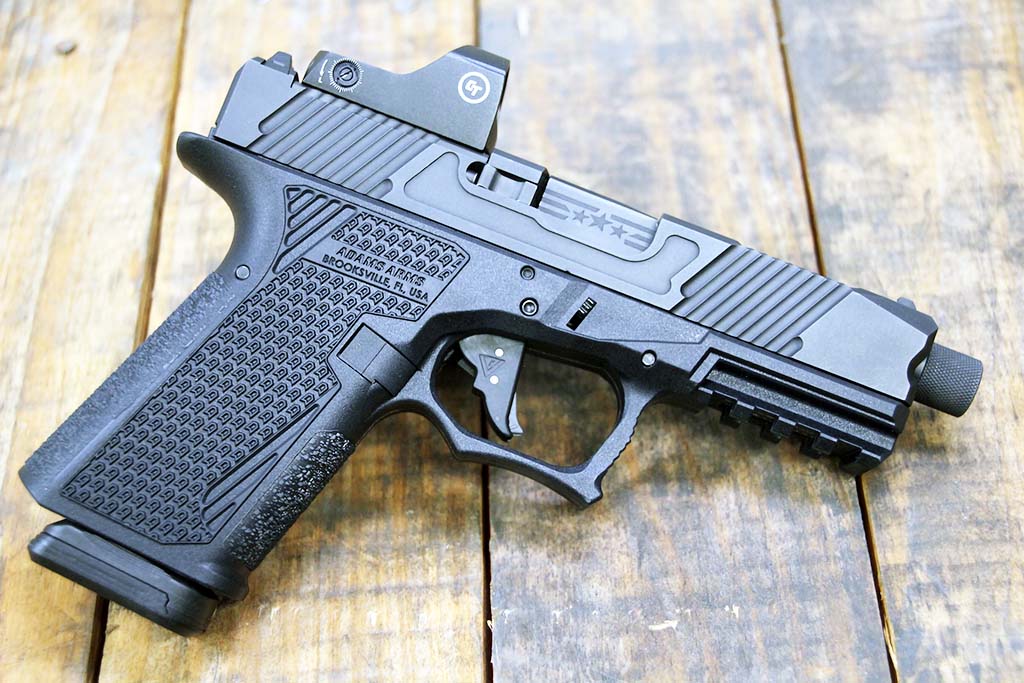 Adams Arms, industry leading pioneers of piston-driven AR platform firearms, announced the AA19, a performance-driven compact 9mm Luger handgun. The AA19 combines Adams Arms years of experience with handgun barrel and slide innovations with its mission of elevating firearm reliability and performance.
"Adams Arms is known for its slides and barrels for custom handguns, and now we've brought all of our expertise into one complete pistol," Steve Green, Adams Arms Vice President of Sales and Marketing said. "Our customers have been asking for an Adams Arms handgun for years, and now it is ready. The new AA19 incorporates design elements that refine its ergonomics and performance. Every detail on the new AA19 adds upgrades that maximize its potential for both EDC and competition."
Specifications
Enhanced front and rear cocking serrations
•   Double undercut trigger guard
•   Vickers Tactical Carry Trigger
•   Ameriglo Defoor EDC sights
•   Profiled and lightened slide
•   Threaded 1:16in twist barrel
•   Aggressive grip texturing
•   1913 Picatinny rail
•   Billet extractor
•   OAL 7.6in
•   Weight 1.26lbs.
The AA19 comes with two Magpul G19 magazines, a hardcase, and cable lock. The slide is cut for optics, and plates are plates available in all popular footprints, including the Trijicon RMR, Leupold Deltapoint, Shield RMS, Burris Fastfire 3, Vortex Venom/Viper, Vortex Razon, C-More STS. The gun is made in the USA and is backed by Adams.
MSRP: $999.99
adamsarms.net
This article first appeared in Small Arms Review V26N1 (January 2022)