The Small Arms Review Editorial Staff
Sightmark
Wraith 4K Max 3-24×50 Digital Riflescope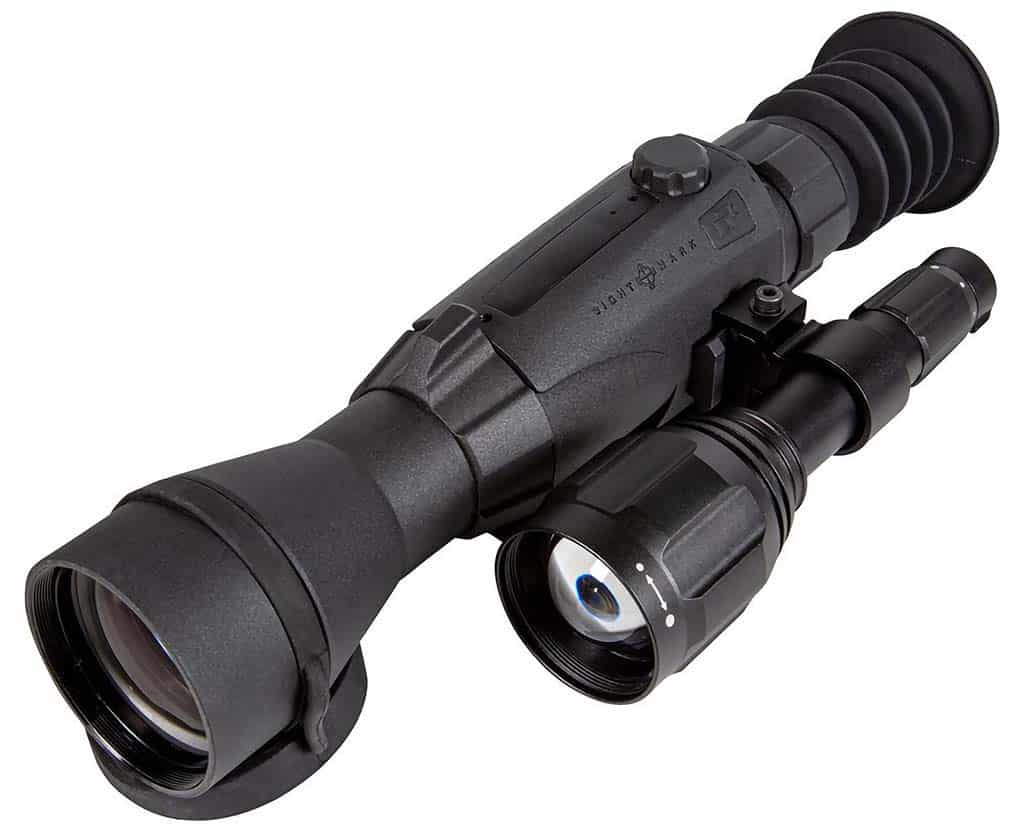 The trusted folks at Sightmark are thrilled to announce the Wraith 4K Max digital riflescope is back! This powerful scope enables hunters to view their quarry at night from an astounding 300 yards, and its 4000×3000 enhanced sensor resolution guarantees every image will appear crystal-clear. With daytime color mode, 3x-24x magnification, night vision mode, and built-in ultra high-definition video recording, the Wraith 4K Max is among the most versatile and advanced digital riflescopes in the world.
The Sightmark Wraith 4K Max also boasts 8x digital zoom, 10 reticle options with nine colors and an additional weaver rail for accessories. The Wraith 4K Max can be recharged internally by a 5-volt USB cable, and the IR illuminator uses 2 CR123A batteries. The Wraith 4K's sleek design and durable aluminum body come with an IPX5 water-resistant rating, to serve users reliably in adverse weather conditions.
MSRP: $1150 sightmark.com
Mid-Evil Industries
The Overwatch Commander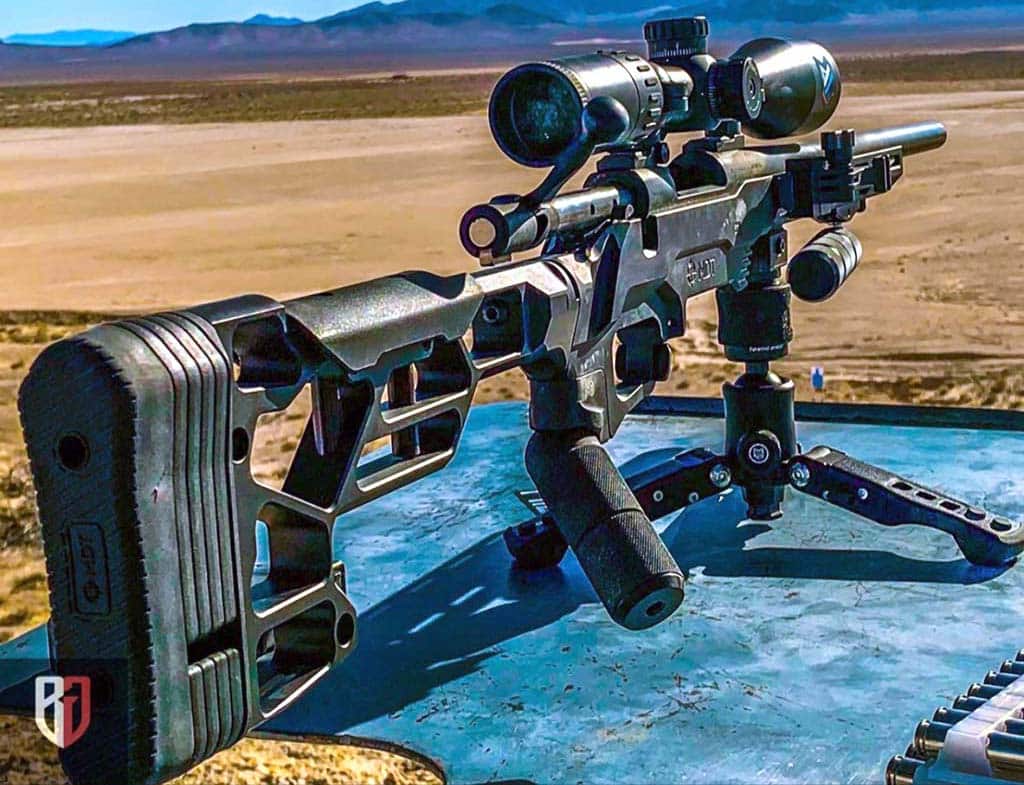 Mid-Evil Industries newest addition, the Overwatch Commander, is a modular adjustable quick detach monopod/tripod system. It is an extremely stable shooting platform that's quickly and easily deployed in tight spaces. This new lightweight, compact system is more than capable of what many heavier, larger tripods on the market can do and allows for widespread accessibility because of its smaller footprint. Our platform goes from prone, sitting and kneeling, to standing in seconds and fits into one bag, weighing in at only six pounds!
The Overwatch Commander is our premier monopod/tripod system. This set-up has height adjustment on the fly, quick detach capabilities and interchangeable components. Not only can it adjust in height, it can also maneuver forward and backwards and side to side on a 360-degree radius. Modular capabilities also allow the shooter to quickly detach the top mini tripod and go prone on another surface.
MSRP: $1265 mid-evil.com
Axeon Optics
MPL1 Compact Tactical Pistol Light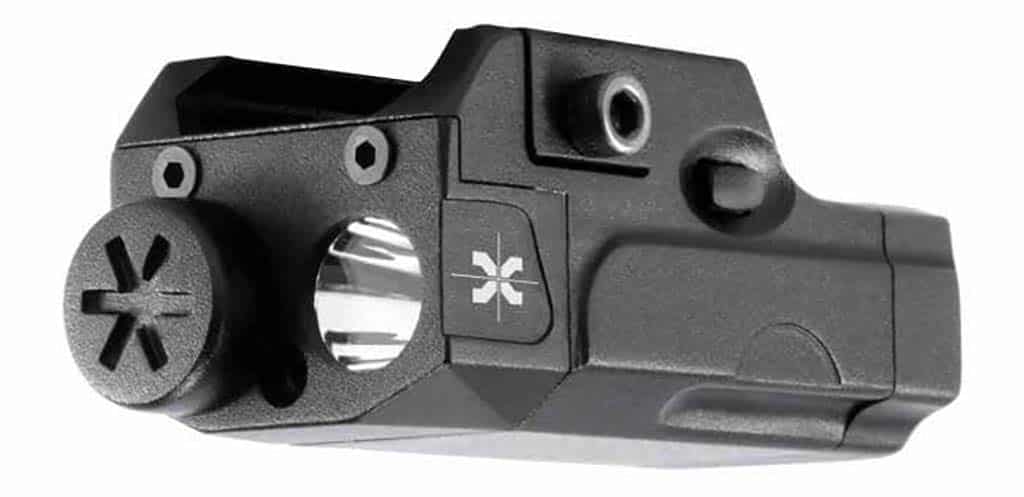 The Axeon Optics MPL1 Compact Tactical pistol light mini self defense light is a svelte option for a powerful weapon light on your accessory rail equipped handgun. The MPL1 fits most popular handgun models and features a master on/off switch just below the rail that is used to prevent accidentally turning the light on. With that switch engaged, the shooter can ambidextrously activate the instant on/off button located on the rear of the hands free flashlight assembly. The MPL1 is powered by a single AAA battery and produces 300 lumens for a run time of 30 minutes ideal for self-defense handgun applications.
Compact, Bright Tactical LED Light
Fits a Wide Variety of Handgun Rails
Runs on a Single AAA Battery
Master On/Off Switch
Ambidextrous On/Off Switch on Back of Light
300 Lumen Light Output
30 Minute Run Time
MSRP: $40
Hornady
Security RAPiD Vehicle Safe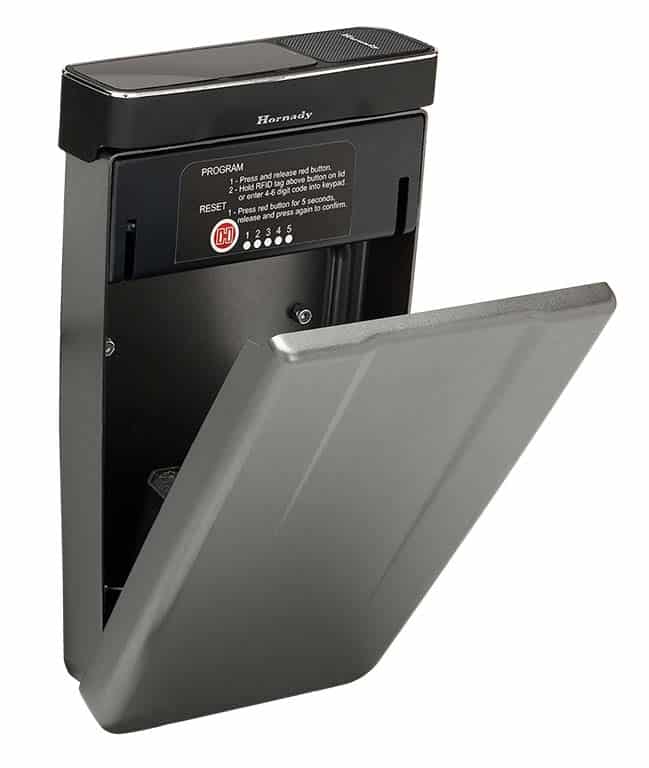 The RAPiD Vehicle Safe keeps a handgun or other valuables safe and secure inside any vehicle. The patent-pending mounting system of the RAPiD Vehicle Safe features an inflatable bladder that conforms to a vehicle interior's shape. It makes the RAPiD Vehicle Safe's installation quick and easy without any vehicle modifications.
In an emergency, the Vehicle Safe's RFID-activated spring-assist lid opens instantly using an RFID watchband, key fob or sticker, providing quick access to a firearm. The safe recognizes up to five programmed RFID tags, giving shared access to others or backup entry options. At the same time, its keypad further boosts the safe's secondary access options with a four- to six-digit security code. A barrel key provides a failsafe way of entry in the event of a power loss.
Exceeds ASTM Safety Standards
Fast And Dependable Touch-Free Entry
Convenient Keypad Access
Heavy-Duty, Tamper Proof Construction
12 volt or battery operated
Includes 12V Car Adaptor, RFID Watchband, 2 RFID Stickers, RFID Key Fob, 2 Circular Barrel Keys, Security Cable.
Fits many 4-inch barrel pistols and 2-inch revolvers
Features: inflatable mounting system
Exterior dimensions: 12″ x 6.4″ x 2.2″
Interior dimensions: 7.5″ x 5.6″ x 1.7″
MSRP: $307
Trailblazer Firearms
Pack9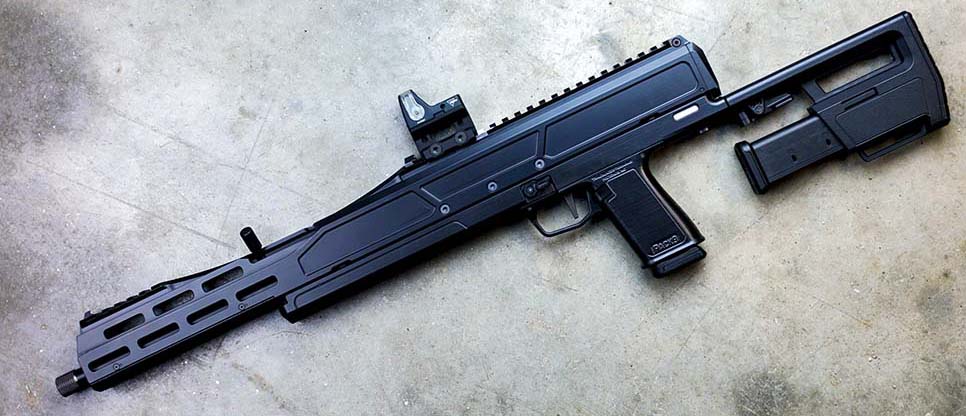 Trailblazer Firearms, a US-manufacturer of innovative firearms, including the ground-breaking, folding, single-shot discreet carry .22 LifeCard, is proud to announce the newest product to their portfolio. The Pack9 is a dynamic rifle chambered in 9mm that uses Glock compatible magazines and features Trailblazer Firearms' newest innovation, The Pivot, creating a slim and portable rifle.
Designed to maximize portability, the Pack9 is less than 21" long when folded. A collapsible stock gives the Pack9 a full length of pull when the rifle is unfolded with the stock fully extended. Weighing approximately 5 pounds., the Pack9 is 5.9" inches tall and as thin as many modern handguns, with a width of only 1.15 inches. The aluminum upper features an integral mil-spec Picatinny rail that is optics ready. A second magazine stores securely in the glass-filled nylon stock. The 16-inch button-rifled, threaded steel barrel with a 1/10-inch twist comes standard.
MSRP: $TBA trailblazerfirearms.com
This article first appeared in Small Arms Review V26N2 (February 2022)