By Jeff Folloder
"He went to the wall so many times for this NFA community that I wondered how he did not bloody his forehead."
Almost twenty years ago saw a group of like-minded individuals get together with a goal of trying to simplify the world of National Firearms Act weapons and make more opportunities available for more people, more often. John Brown, Dan Shea, Teresa Starnes, John Tibbetts, and Bob Landies began what would become known as the National Firearms Act Trade and Collectors Association (NFATCA). John Brown was elected president of the organization and would serve in that capacity for the life of the organization. John brought a can-do attitude to the job and was determined to figure out a way to work with ATF instead of against it so that all could benefit. John, and the NFATCA, was enormously successful.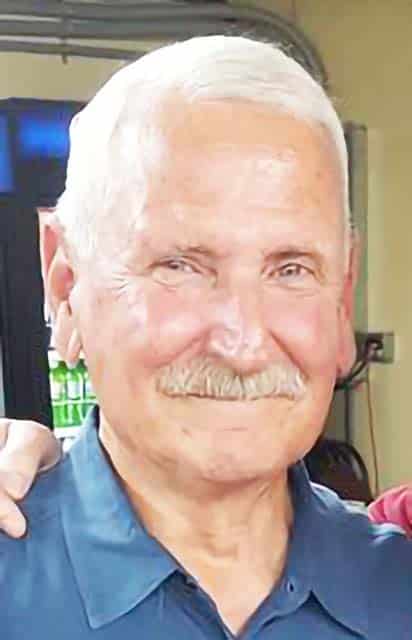 John K Brown, III passed away on January 7, 2022 after a sobering fight with cancer. He leaves behind a wife, children, and grandchildren. He leaves behind a legacy of accomplishment and success. He leaves behind accolades, memories, victories and partnerships. His passing also leaves holes in many hearts.
I joined the NFATCA almost 15 years ago. John and I became immediate friends and he asked me to take over the day-to-day duties of running the organization; the under-the-hood stuff so that he could focus on the relationships and the building of programs. Done. John was a demanding boss and the style suited me just fine. What I was quite unaware of was that John was also doing something under-the-hood himself. John had noticed something in my world, a missing piece, as it were. Without fanfare or even acknowledgement, John began to fill the role of father in my life. Friends share and John learned of the lack of a real father figure in my world. And John stepped right into that role without me even noticing. At least, not in the beginning. Sure, he answered business questions. Yes, we developed business plans, strategies, and tactics, and dreamed up ambitious goals and ways to get things done. But slowly and deliberately, John provided me the paternal resource that had been missing in my life. It was a really big deal.
John was a father to his own children, treating each one in the way that he believed suited them best. He did that for me, even though I was not his natural son. The truth is that there really was no way for it to be more natural. To put it plainly: I am a better person for having John as my father. He was stern, he was giving. He was passionate and generous. He gave of himself until it hurt. He went to the wall so many times for this NFA community that I wondered how he did not bloody his forehead. And, even when some folks thought John was bad for us, he stood fast and always did the right thing. He knew that the real win was never in the short game. Getting rid of the dreaded CLEO signature requirement and leveling the playing field? Some screamed that NFATCA was killing the industry. John knew better. He knew there would be a small, temporary dip. But he also knew that the dip would be followed by a surge that would see even more growth of NFA ownership at an even faster pace. He was right. He almost always was. And when he wasn't, he owned those mistakes.
John served his wife, his family, his country, and this community. He became ill and fought a battle that none of us should have to wage. I stood by his side and tried to serve him the way he had taught me. Upon hearing the news of his passing, I debated cancelling the NFATCA presence at SHOT Show. I immediately heard John's voice imploring me to, "suck it up, Buttercup!" I knew that I could not abandon John's dream, his mission. I went to SHOT. I delivered many eulogies and shared in many celebrations of his life. Each time, even though the desert was dry, I found that I had more tears to give because of the awful hole in my heart. John touched many lives, and he will most certainly be missed. If memories are blessings, then we shall all certainly have an abundance. Please join me in thinking about John and offering a prayer of peace to those who loved him. The NFATCA will continue to be his enduring legacy.
This article first appeared in Small Arms Review V26N5 (May 2022)