After more than two years of development and testing, Reptilia is proud to announce the RECC·E Stock for AR15/M16 and AR10/SR25 pattern rifles. Designed at the request of a military end user, the RECC·E Stock features a constant cheek weld, ambidextrous Q.D. sling attachment points, rubber buttpad, and a modular design that allows usage of a standard AR15 carbine buffer system, or A5/SR25 carbine buffer system by replacing the receiver extension (buffer tube) and forward portion of the stock. Weighing only 12.0 ounces including the proprietary AR15-length receiver extension, the RECC·E stock is the ideal lightweight solution for the entire spectrum of AR-pattern guns from compact to precision.
Technical Specifications:
Proprietary Receiver Extension: 7075-T6 Aluminum, Type III Mil-Spec Anodized Finish
Materials: Impact Modified, Glass-Filled Nylon Polymer
Weight (AR15/M16): 12.0 oz.
Weight (AR10/SR25): 12.7 oz.
Length of Pull (AR15/M16): 10.8 in. – 14.2 in.
Length of Pull (AR10/SR25): 11.6 in. – 15.0 in.
MSRP: $159.95 (includes receiver extension tube and all mounting hardware)
The initial production run of AR15-length RECC·E Stocks are available to dealers exclusively through RSR Group; consumers can place individual orders directly from www.reptiliacorp.com. AR10/SR25 RECC·E Stocks will be available in late Q1 2023.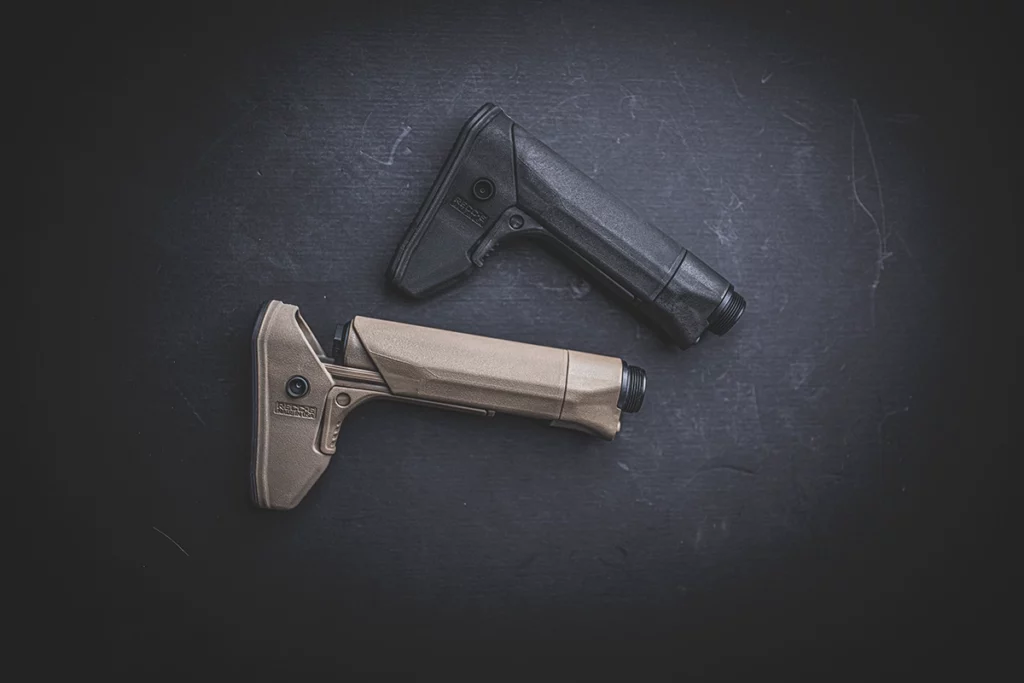 About Reptilia
Founded in 2017, Reptilia is an American weapon accessory firm founded with the primary mission of supporting American and Allied warfighters. With a background at companies such as Magpul, Crye Precision, Advanced Armament Corporation, SilencerCo, and Radian Weapons, our team is focused on delivering premium products and bespoke solutions to both professional end users and civilian shooters.