By Jason M. Wong
Small Arms Review is proud to announce several new product releases planned for the 2009 SHOT show, scheduled to take place in Orlando, Florida from January 15-18, 2009. As the largest domestic firearm industry trade show, admission to the Shooting, Hunting, and Outdoor Trade show is limited to those that work within the firearms industry.
Interordnance
Interordnance announced several new rifles for the U.S. civilian market. The STG-22 is a full sized .22 LR caliber AK-style rifle. Manufactured entirely in the U.S., (including the receiver and barrel) the fire control parts are identical to full sized AK rifles. With the increasing cost of 7.62×39 ammunition, the ability to fire cheap and available .22 LR from an AK platform should be welcome to many hard core shooters. The STG-22 uses a proprietary magazine that appears to be related to the East German .22 caliber magazines that are commonly available within the U.S. civilian market. A retail price has not been announced as of press time.
Small Arms Review previously reported the manufacture of semiautomatic MP40 carbines by Sport System Dittrich of Germany. Manufactured to the same original manufacturing dimensions and specifications as the originals, parts and magazines reportedly fit the Sport System Dittrich replicas. Interordnance announced that they have agreed to act as the exclusive U.S. importer for the semiautomatic MP40 carbine. Retail price is expected to be about $6,000.
Century Arms
Century Arms has several newly modified firearms available for the civilian market. The Goryunov SGM (SG43) belt-fed machine gun has been converted to semiautomatic function only using newly manufactured U.S. made receivers, barrels and Polish parts. A Russian designed machine gun chambered in 7.62x54R, the firearm is sold complete with caisson mount, and unique non-disintegrating belt. Century also has three semiautomatic light machine guns – the DP28, DPM, and DTM. Fed from a pan magazine similar to a Lewis gun, these three firearms are also manufactured with new U.S. made receivers, barrels and Polish parts and are chambered in 7.62×39.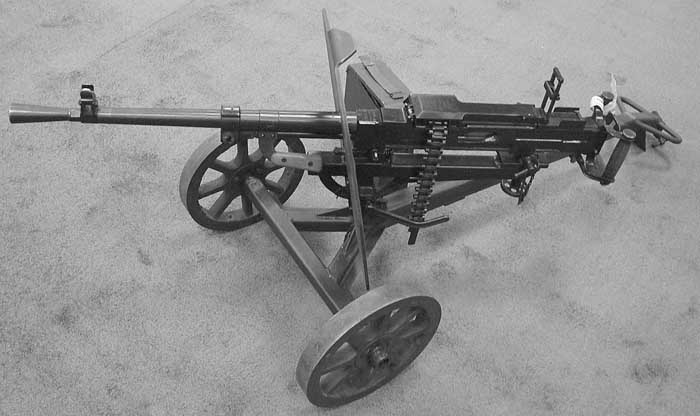 The Sterling submachine gun was used with great success by the British Army. Until recently, there were no semiautomatic versions available for sale in the U.S. Century Arms designed and produced a semiautomatic Sterling that qualifies as a non-NFA firearm. Complete with a U.S. made 16-inch barrel and folding stock, the firearm is not an exact replica, but is very close in appearance. The Century Arms Sterling is compatible with existing Sterling magazines, and other accessories.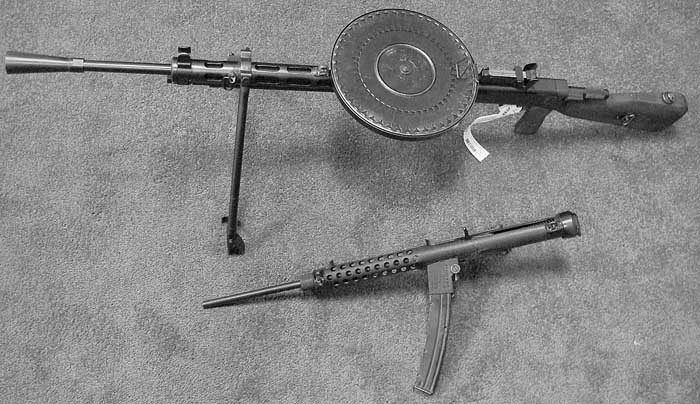 Adams Arms
Adams Arms revealed an AR-15/M16 piston system at the 2008 SHOT show. For 2009, Adams Arms has a new 7.5-inch AR-15/M16 upper receiver utilizing the gas piston system. Fans of short barreled M16 rifles know that 7.5-inch upper receivers are finicky, and difficult to make run properly. The Adams Arms team reports that their 7.5-inch upper receiver works flawlessly. Retail price for the complete upper was not available as of press time.

Fabrique Nationale
FN has two new rifles that will excite SAR readers. The first new rifle is the FN-AR. Based upon the Browning BAR system, the FN-AR is a .308 caliber, semiautomatic rifle available in a light or heavy barreled configuration. Representatives from FN indicate that law enforcement officers requested a semiautomatic .308 rifle that would fit within a patrol vehicle. With a 20-inch barrel, the FN-AR delivers as requested. FN makes two guarantees of the FN-AR: a 10,000 round barrel life (compared to the 3,500 round barrel life of the Browning BAR) and guaranteed MOA accuracy. The FN-AR utilizes a proprietary 20-round magazine. According to FN representatives, original BAR magazines will not function with the new FN-AR rifle. The FN-AR rifle also uses the ambidextrous magazine release designed for the SCAR rifle system. Retail price for the FN-AR rifle is expected to be $1,399.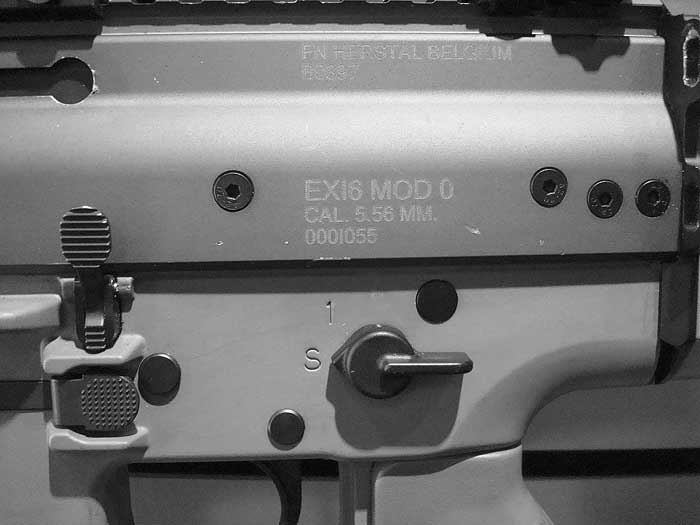 Scheduled for public release in mid-December 2008, look for the civilian legal SCAR light rifles from FN. Frequent readers of SAR know that the SCAR rifle system has been under development by FN for several years for the U.S. military. According to FN representatives, the civilian version of the SCAR rifle will be virtually identical to the military version. Two obvious changes to the civilian SCAR rifle include semiautomatic only function and an 18-inch barrel with standard A2-type birdcage flash hider. Suggested retail price as of press time is $2,499.

Serbu Firearms Semiautomatic .50 BMG Rifle
The long anticipated Serbu semiautomatic rifle is reportedly in production. Featuring steel and aluminum construction, the rifle reportedly weighs 25 pounds making the Serbu rifle considerably lighter than many competing semiautomatic .50 caliber rifles. Overall length is reportedly 52.5 inches, with a 26-inch barrel. Utilizing a gas operated, three lug bolt with dual ejectors, the rifle uses standard M82 10-round magazines. Suggested retail is currently $6,700.
American Tactical Imports
Known for importing the GSG-5 carbine, look for the GSG-5 pistol to be on display at SHOT. Manufactured by German Sport Guns of Germany, the GSG-5 variants are near perfect replicas of the full scale 9mm Heckler and Koch versions. Look for a full review of the GSG-5 pistol in a future issue of Small Arms Review.
ATI is offering a dedicated .22 caliber M4 type AR-15/M16 upper receiver with a 16-inch barrel that utilizes Mad Dog .22 caliber magazines. Utilizing a modified bolt and recoil system based upon the Atchisson .22 LR system, the ATI upper receiver will reportedly retail for $300. Unlike other .22 caliber conversions, the ATI conversion utilizes a .22 caliber barrel and eliminates the .223 chamber spacer employed by caliber conversion kits. The kit is reportedly made and manufactured in Italy, and imported exclusively by ATI.
The firearms industry has recently seen many new modifications and caliber offerings in the AR-15 system. ATI has a new .410 caliber shotgun based upon the AR-15 design. Unlike the USAS-12 12-gauge shotgun, the T-14 shotgun is the same size as an AR-15, and makes use of the same fire control parts found on the AR-15. Equipped with a 10-round magazine, the T-14 has an MSRP of $799.
For Glock owners, ATI has secured newly manufactured after-market 15-round and 17-round 9mm Glock magazines. Identical in fit and finish to the original Glock 9mm magazines, a pair of magazines is sold with a magazine pouch for $39.99.
PTR-91, Inc.
PTR, long known for its Heckler and Koch type .308 rifles, has a new rifle available for the U.S. civilian market. The new G3 based rifle is chambered in 7.62×39. Designated the PTR-32, the rifle is available with a 16-inch barrel, Navy-type polymer trigger group, HK-type birdcage flash suppressor, and either a standard or collapsible stock. Most importantly, the rifle reportedly accepts AK-type 7.62mm magazines which are easy and inexpensive to obtain. Suggested retail is $1,240 for the standard stock model, and $1,355 for the collapsible stock model.
The SHOT show is the largest domestic firearm trade show of the year, and visitors can expect to find many new product releases during the show. Please bear in mind that while the information within this article was accurate as of press time, changes within the industry and political climate may result in changes to the final retail price, product offerings, and configurations.
This article first appeared in Small Arms Review V12N5 (February 2009)