By Michael Heidler

After a series of tests and minor modifications, the Swedish Armed Forces (Svenska armén) found the weapon suitable and adopted it in 1942 under the designation Pansarvärnsgevär Modell 1942 or, in short, pvg m/42.
A two-man team, one operator and one loader, handled the breech-loading, single-shot weapon. The loader swings the tail section of the barrel, which is designed as a nozzle based on the Venturi Principle, to the side. Then he pushes a cartridge in and swings the tail section back in place. The weapon is now ready to fire. The nozzle allows a well-dosed amount of gas pressure to escape to the rear so that there is hardly any recoil.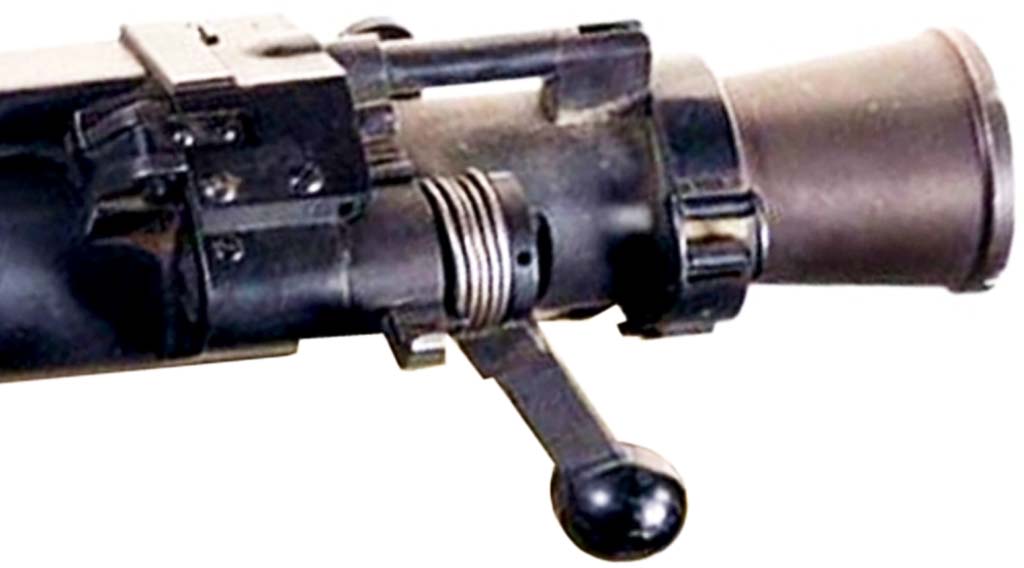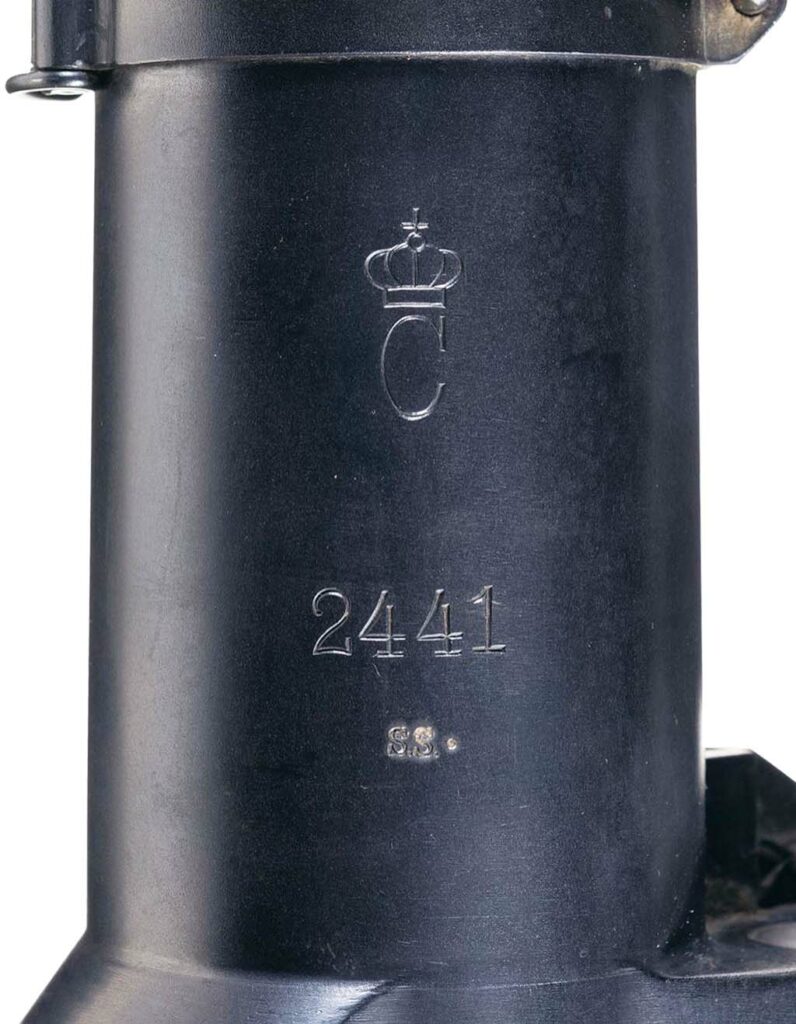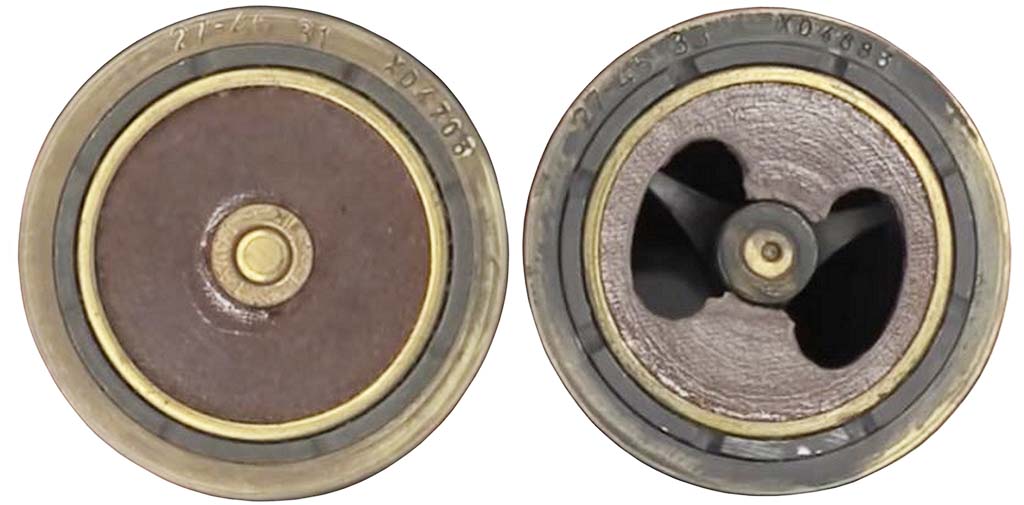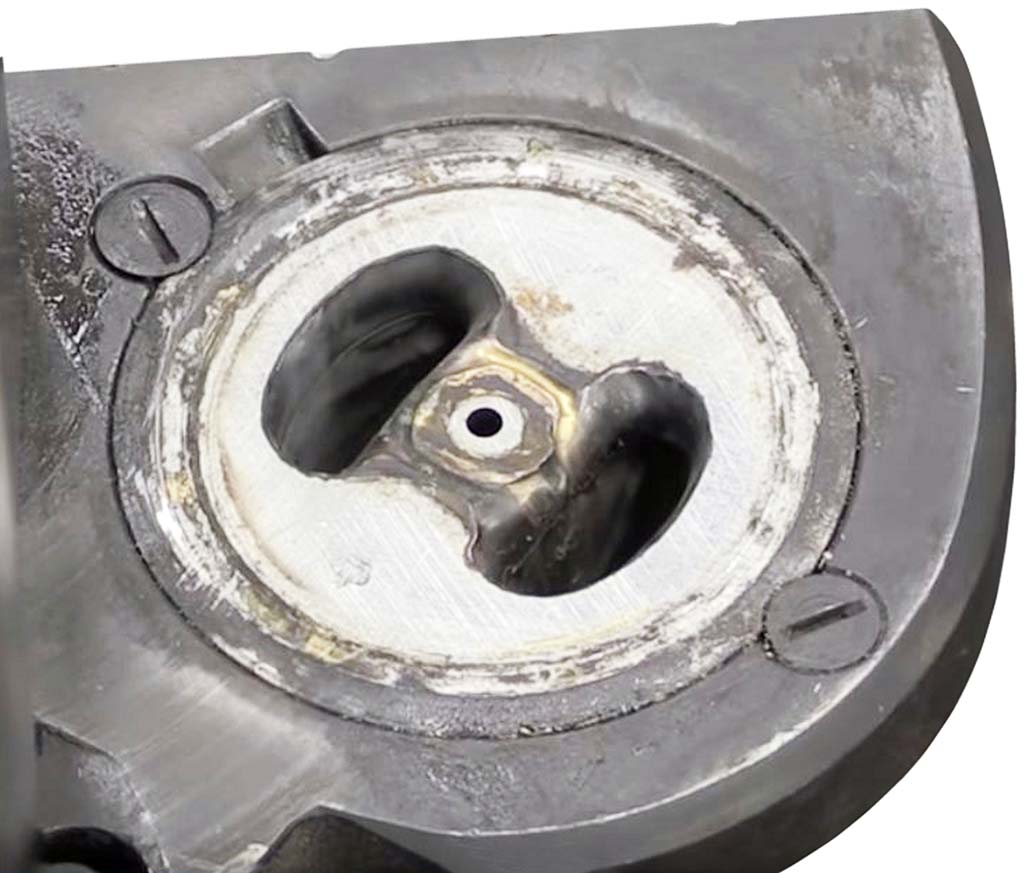 Special ammunition had to be developed for this mode of operation, because a closed cartridge base would not have worked. The case of the 20x180R cartridges therefore has a slightly fragile base with a primer located in the middle. When the round is fired, the gas pressure works in both directions. To the front, it drives the projectile through the barrel. To the rear, when a specific pressure is reached, it blows out two pieces of the base. That way a part of the gas pressure can leave the weapon through the nozzle to provide reactive force and countering recoil. A major disadvantage of recoilless and low-recoil weapons is the loss of gas pressure for propulsion of the projectile. The cartridge case is therefore extremely voluminous and contains a large propellant charge to compensate for the loss of gas pressure.
Unlike most other anti-tank rifles of that time, the pvg m/42 was designed to be fired from the shoulder. Therefore, it has a specially shaped shoulder rest and pistol grip. A bipod could be attached for the prone position. The sight was adjusted to 980 feet (300m) as standard, but there was also a telescopic sight to slide on a rail.
The armor-piercing projectile achieved a muzzle velocity of about 2,950 ft/s (900 m/s) and penetrated 1.6 inches (40mm) of armor at a distance of 330 feet (100m) when hitting at an optimal angle of 90°. These performance values could hardly be increased with such a weapon, so it was clear that in case of war against modern, armored combat vehicles, only some lucky hits would promise success.
Nevertheless, the Swedish Armed Forces ordered 3,219 pieces of the pvg m/42, which were to be delivered between August 1942 and July 1944. There is controversy over the number of weapons that were actually received by the Army before the end of World War II. The Carl Gustafs factory was already working on more advanced anti-tank weapons at that time. A few years later, the efforts resulted in the 84mm recoilless rifle m/48 (Granatgevär m/48). Its hollow-charge grenades penetrate more than 16 inches (400mm) of armor steel.
TECHNICAL DATA
Caliber 20x180R
Length 57in 145cm
Weight 24.2lb 11kg
This article first appeared in Small Arms Review V25N4 (April 2021)