Developed for hunters and competitive shooters who need a compact, yet super-stable platform for precision shooting and backcountry glassing. The Switchback Carbon Tripod delivers a superior strength-to-weight ratio to support heavy rifles, spotting scopes, and large binoculars.

Weighs just 4.6 pounds. Folded length is just 29 inches. Designed with no center column for more adjustability, it goes from a minimum height of 5.8 inches to a max height of 65 inches. A thoughtfully placed counterweight hook lets you hang extra weight to deaden vibration. Detachable rubber and spiked feet for gripping any type of ground. Rugged carbon fiber legs, lockable ball head, an Arca-Swiss standard quick-release mount means you can transition from glassing to solid-shooting mode in seconds.

And there's more:
CARBON FIBER LEG CONSTRUCTION for rugged strength without the weight
44 POUNDS MAX LOAD to stand solid under precision rifles and heavy optics
3 TWIST-LOCK LEG SECTIONS for quick adjustment
3-ANGLE LEG PIVOT LOCKS for multiple heights and secure set up
LOCKABLE BALL HEAD eliminates point-of-aim shift when tightened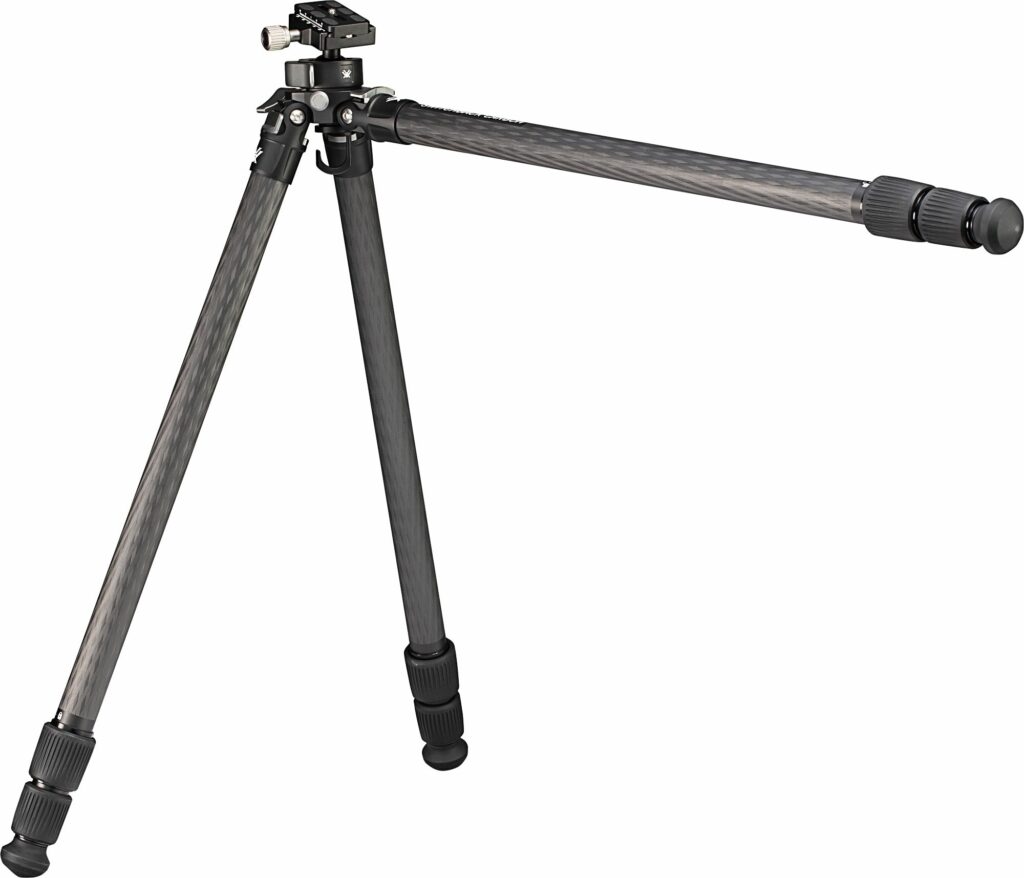 Shooting under, over, or through obstacles. Standing, kneeling, sitting, or prone. The Switchback Carbon Tripod (MSRP: $799.99) lets you build a fast, solid glassing and shooting position from the ground up, no matter what stage of the match or phase of your hunt.

The Switchback Carbon Tripod can be used with any 1/4″-20 or 3/8″-16 threaded tripod head with use of the Switchback Carbon Tripod Head Adapter (MSRP: $39.99), which is sold separately.

Click here to learn more about the Switchback Carbon Tripod and find a dealer near you.