Text & Photos by Jeff W. Zimba
As I am writing this, I have just returned from the Fall 2003 Knob Creek and am in the process of laying up this January 2004 issue. This is extremely late in the game for adding anything to an issue but we felt that there were so many new products there you should know about that we would make a major exception.
Vector Arms (of the famous Group Industries Uzi project) was in attendance with their new V53 project. The V53 is a semi-auto version of the HK53 machine gun. These rifles are offered in a legal 16-inch barrel length or as a registered short-barreled rifle with the original barrel length. They also had their new V93 rifle on display. The V93 is their version of the HK93 rifle. The pieces we looked at had a plastic trigger housing, paddle magazine release and were of excellent quality. Keeping in the Vector Arms tradition we have become used to, these guns looked nicer than any of the other HK clones this writer has had the opportunity to handle to date. Vector Arms, Inc., Dept. SAR, 270 West 500 North, North Salt Lake Utah, 84054. Tel: (801) 295-1917, Fax: (801) 295-9316. Website: www.vectorarms.com.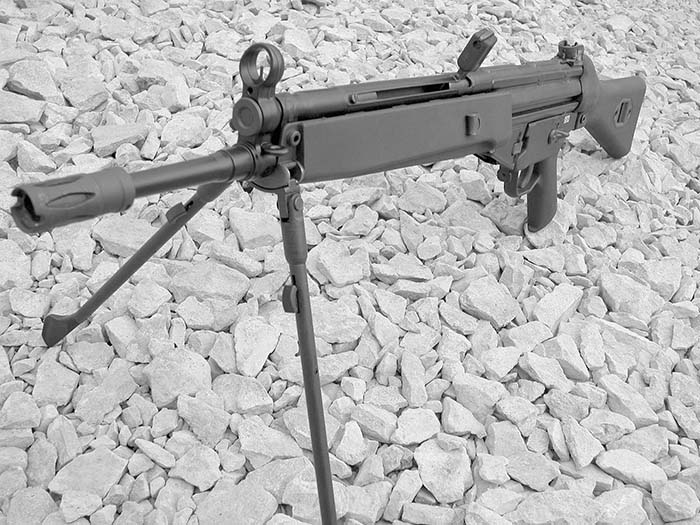 Valkyrie Arms had one of their latest innovations at the show on display. They are now manufacturing a semiautomatic version of the Sten. They are making plans to offer the MKII, the MKIII and even the MK V at a later date. The model they had on display looked as nice as their new M3A1 Semiautomatic Carbine (see feature on page 19 in this issue) as far as aesthetics. I am pleased to report that there will be many other new projects by Valkyrie Arms coming to light in the near future. Valkyrie Arms, Dept. SAR, 120 State Avenue, N.E. No. 381, Olympia Washington, 98501. Tel: (360)4824036. Website: www.valkyriearms.com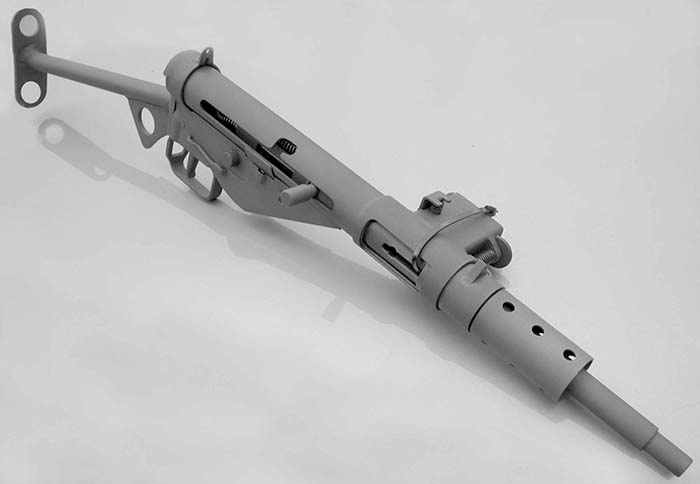 Doublestar Corporation unveiled their latest project at the Creek. They are now manufacturing their own Colt 1911 style receivers. These will be "tricked out" before they are shipped to set them apart from some of the other manufacturers. The details are still being hashed out at this time but they will be making their formal announcements about these very soon. Doublestar Corporation, Dept. SAR, Box 4671, Winchester, Kentucky 40391. Tel: 859-745-1757. Fax: 859-745-4638. Website: www.star15.com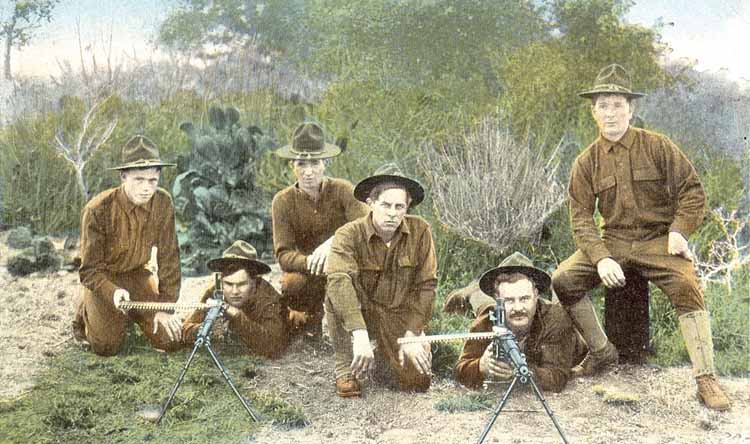 JT Distributing is now offering a long awaited rail interface system for the M60 and its variants. It utilizes three military standard 1913 rails, one on each side and one on the bottom. These rails will accept many of several accessories available. JT Distributing, Dept. SAR, Box 430, Winchester, Kentucky 40391. Tel: 859-745-1757. Fax: 859-745-4638. Website: www.jtdistributing.com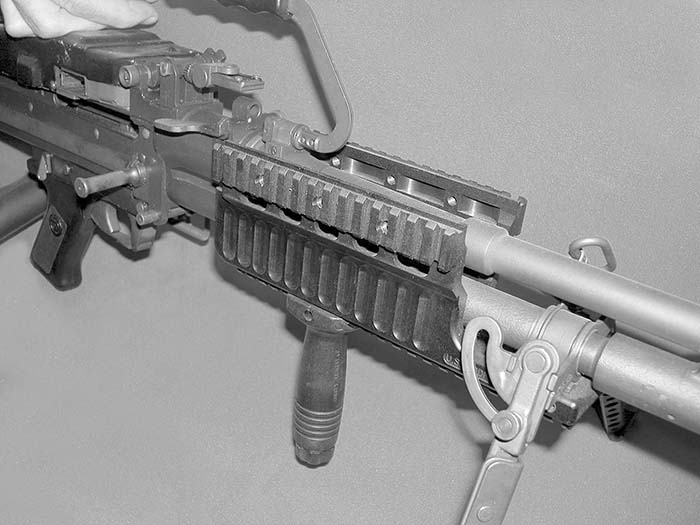 The LULA magazine loader/ unloader line has been expanded to include the AK-47/ Galil series of magazines. One loader fits all, and the sales people said that the only problem encountered was one obscure East German manufactured magazine not in use in the US. This is quite an accomplishment considering the variety of AK and Galil magazines out there in calibers 7.62×39 and 5.56. GTS LLC, 2001 Clay Street, North Kansas City, MO, 64116. Tel 816-221-9117 Ext 11. Website: www.globaltactical.com LULA mag loaders are also available at www.longmountain.com.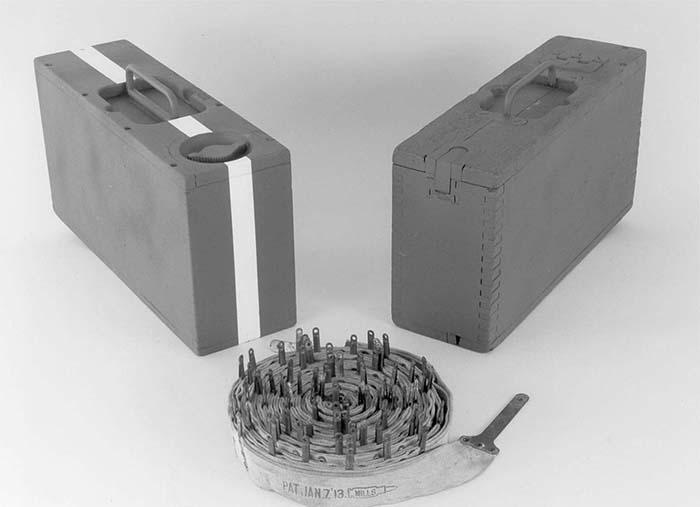 A new Glock folding foregrip was showcased at Knob Creek by Todd A. Brueckmann. This new, lightweight system requires two 3/32 inch holes to be drilled into the polymer frame of the Glock. Use on a Glock 18 machine pistol would not change status, however the installation on any of the semi automatic Glock pistols would require registration with the ATF as an "Any Other Weapon". TBA Suppressors, Tel: (804) 550-3159. Email: tbasuppressors@erols.com
For all you who like the big guns, there were three of the latest .50BMG designs there.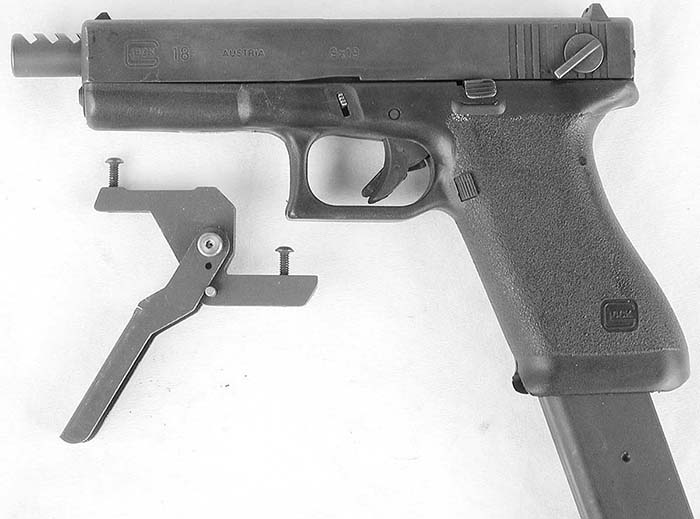 Cobb Manufacturing had their Cobb FA-50 at the show. This is their new straight-pull, magazine fed bolt-action rifle. It utilized the proven Armalite AR50 muzzle brake and their lack of felt recoil was popular with many of the shooters in attendance. This rifle uses a 10-round detachable magazine and boasts bolt-action accuracy with follow up shots much faster than traditional bolt-action designs. Cobb Manufacturing, Inc. Dept. SAR, P.O. Box 2344, Kennesaw, Georgia, 30156. Tel: 770-590-0044. Fax: 770-590-0081. Website: www.cobb50.com.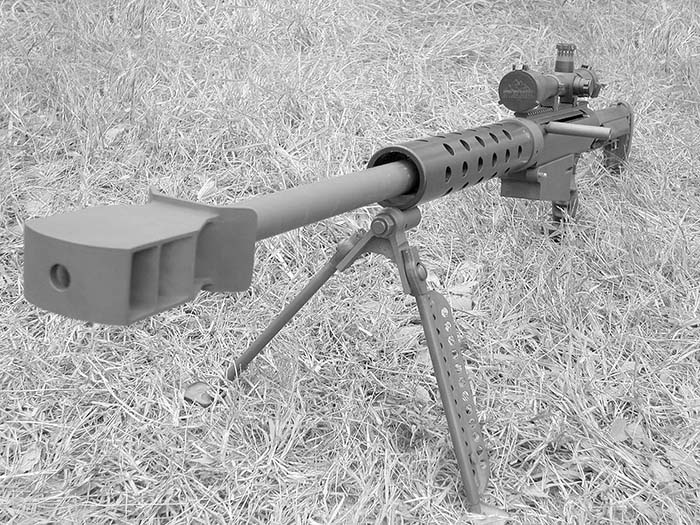 Walter with Safety Harbor Firearms had his usual tables with Serbu Firearms in the back of the pole barn and had a few variations of his innovative Ultramag 50 AR-15 upper receiver with him. His design is a replacement upper receiver in .50BMG. The thing that separates his design apart from some of the other upper receiver caliber conversions is that his utilizes a 3-round detachable magazine. With a 22-inch barrel it weighs approximately 12 pounds. Safety Harbor Firearms, Inc. Dept. SAR, P.O. Box 563, Safety Harbor, Florida, 34695. Tel: 727-725-4700. Fax: 727-724-1872. Website: www.ultramag50.com.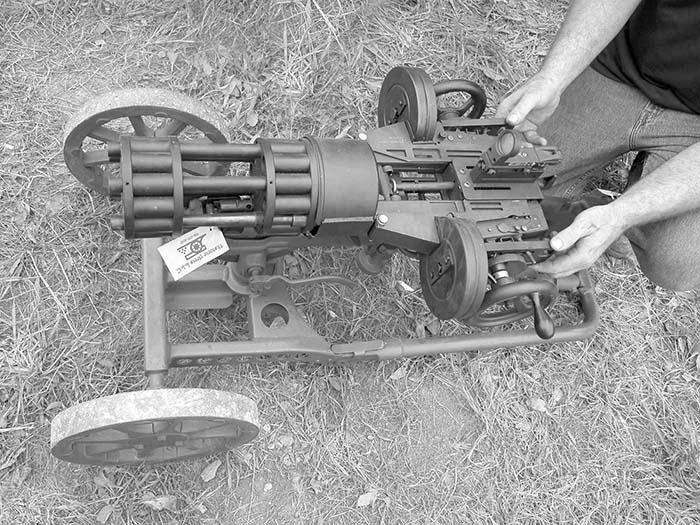 The .50 caliber Viper single-shot bolt-action was on display in the vendor's tent area. This interesting bullpup design utilizes a 29″ barrel yet has an overall length of only 52.5 inches. The most interesting feature to this writer was the ability to completely disassemble the rifle with absolutely no tools necessary. Another unique feature is the built-in safety mechanism that sets the action to "safe" every time the action is cycled. It also has an interlocking mechanism that prohibits it from being disassembled with the bolt locked into battery.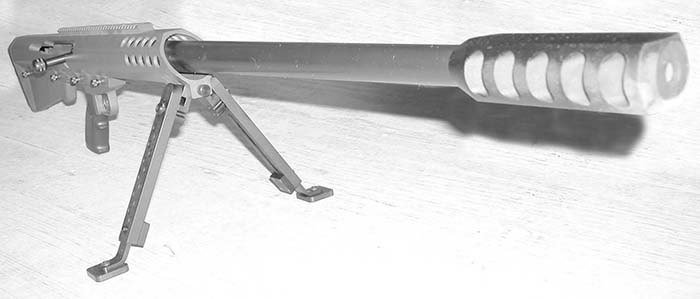 Bluegrass Armory
Dept. SAR
P.O. Box 57
Richmond, Kentucky, 40475
Tel & Fax: 859-625-0874
Website: www.bluegrassarmory.com.
This article first appeared in Small Arms Review V7N4 (January 2004)