By Dan Shea
Every other year, the Ministry of Defence of Thailand sponsors an excellent four-day Defense & Security trade show at the Impact Exhibition & Convention Center, in Bangkok, Thailand. Defense & Security is one of the most important shows in the Pacific Rim area, and it draws important exhibitors and buyers as well as direct end users from many countries. The emphasis is on Asian countries, but it is fertile ground for American, European, and African manufacturers to display at as well.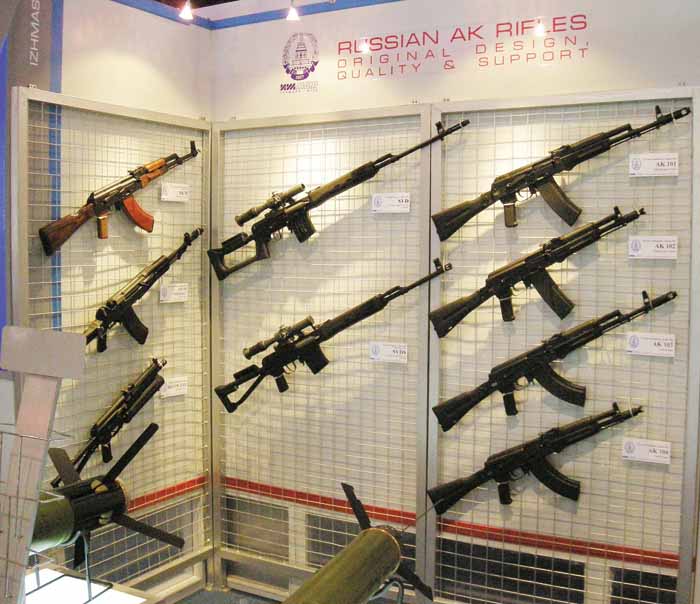 The show promoters promise a very important crowd of defense related attendees, and they have always delivered on this. Seen at this show were high-ranking officials from the Thai Defence Ministries and Departments, and the Army, Navy and Air Forces of various Asian countries; Thailand, Malaysia, Singapore, Indonesia, Philippines, Cambodia, Laos, Vietnam, Brunei, India, Pakistan, Korea, China, Sri Lanka, Japan, U.A.E. and Australia. Many other uniforms or business cards were noted- chiefs of police, coast guards and private security firms throughout the region.
Like many international shows, there are "country pavilions" set up so that it is easier for exhibitors from like countries to work together on setting up and presentations. Companies with competing products are certainly in these pavilions, but competition breeds excellence and tends to help each company work on their "best foot forward" presentation.
Almost every attendee that SAR spoke with was upbeat about the networking opportunities that were at this show. Innovation is also alive and well in the small arms industries of many countries. We noted a very nice drop-in bullpup stock that fits the HK33 and HK53 rifles, which the Thai inventor did not want photographed, as well as numerous other accessories that were being put out in front of the end users to get their opinions.
The next Defense & Security Thailand is in 2009, and the theme is "The Art of Defense". Date is 4-7 November, 2009 at the Impact Exhibition & Convention Center, Bangkok, Thailand. Exhibitors and attendees should start making arrangements now. Bear in mind that the Impact Center is not near downtown Bangkok, so staying in the town center cluster of hotels will lead to long travel times to and from the convention center, but it might be worth it for location. Attendance is free for qualified persons- they must be government or defense business related. It is recommended to start the process of signing up as soon as possible.
www.asiandefense.com
IMPACT Exhibition Center,
Muang Thong Thani
99 Popular Road, Pakkred,
Nonthaburi 11120, Thailand
Tel: +66 (0) 2504 5050 Fax: +66 (0) 2504 5050 ext. 5107
This article first appeared in Small Arms Review V12N4 (January 2009)