Beretta 80x Cheetah Pistol, Cal. .380
BERETTA IS BRINGING BACK THE CLASSIC 380 WITH EXCEPTIONAL COMFORT & STYLE.
The 80x Cheetah reimagines the legendary platform, with a new sleek design and enhanced features. Ergonomically redesigned for modern day carry, the 80X Cheetah includes a smaller Vertec style grip profile, the X-treme S Double/Single trigger, skeletonized hammer, a13+1 round capacity, and comes optics-ready out of the box.
Beretta knows the importance of training when concealed carrying and has made a carry gun that is actually comfortable to carry and enjoyable to shoot. With an easier-to-rack slide, lightened recoil from tuning of the slide weight, spring rates, and chambering in 380, the 80x Cheetah is designed with an enhanced fit and style for elevated speed and control.
For those looking for something different, the 80x Cheetah comes in a premium assortment of color options with limited edition multi-tone variants and market-leading finishes.
Before we made it the most comfortable and controllable pistol available, we made it a Beretta. The Beretta 80x Cheetah– Style in EVERY detail.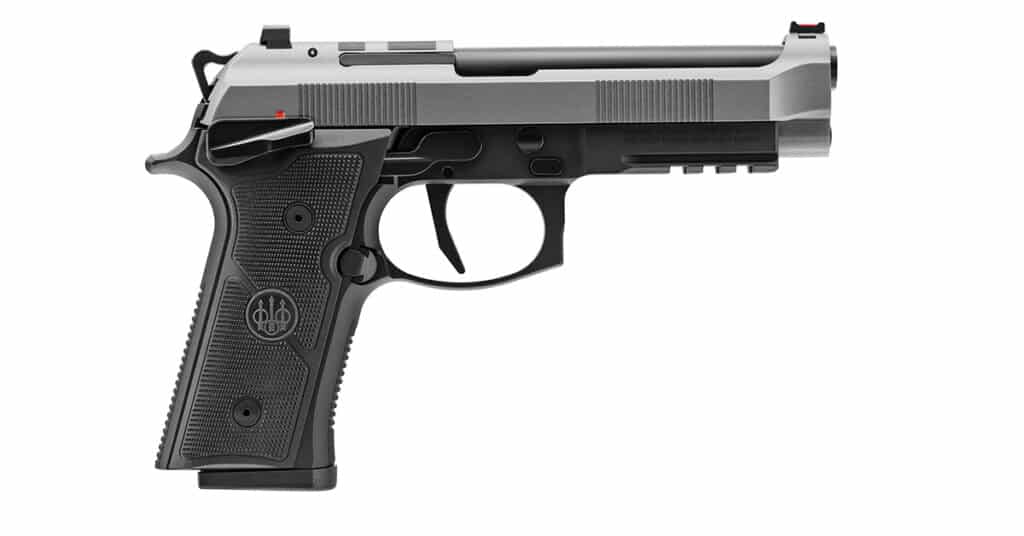 Beretta 92XI Pistol, Cal. 9mm
Introducing the new frontier for the 90 Series – the 92XI. The 92XI brings the long-awaited frame mounted safety to the standard 92 family of products, as well as a single action only variant and various ergonomic enhancements. The frame mounted safety offers an ambidextrous solution, bringing the safety lever more in reach with natural ergonomics. 

The 92XI features the X-treme-S single action only and flat faced trigger, performance DLC coated trigger components and a lightweight skeletonized hammer, allowing for a crisp trigger pull with the option to go cocked and locked.
The 92XI carries forward the Vertec style frame, both high and low-capacity magazine options, a fiber optic front sight for faster sight acquisition, and the option for MRDS optics mounting making this a high performing, reliable choice for personal defense and competition.
Available in a new line of colorways with standard and limited edition variants, the long-awaited 92XI brings classic design with modern innovation. 
Beretta A300 Ultima Patrol Shotgun, 12 Ga.
ULTIMATE RELIABILITY AND CONTROL.
Elevate your tactical set-up with the new Beretta A300 Ultima Patrol – engineered to be ultra-reliable and easy to manipulate. Featuring the classic mechanisms of the venerable A300 platform, this new tactical shotgun includes enlarged controls, an enhanced loading port, a thinner forend design with multiple M-Lok and QD sling mounting points, and a 7+1-shot extended magazine tube secured by a custom barrel clamp with integral M-Lok capability.