By Christopher R. Bartocci

At SHOT Show 2013, C Products Defense introduced their newest generation of M16/M4 magazine; they call it the Mil/LE magazine. This does not mean that it is for sale to Mil/LE customers only. It is merely to identify the new standard in C Products magazines. The magazine, according to C Products Defense, is the strongest magazine on the market manufactured from 400 series stainless steel body and a 17/7 mil-spec stainless steel spring. There is 40,000th more interior room resulting in increased room for clearing debris. The magazine features an orange high visibility anti-tilt follower.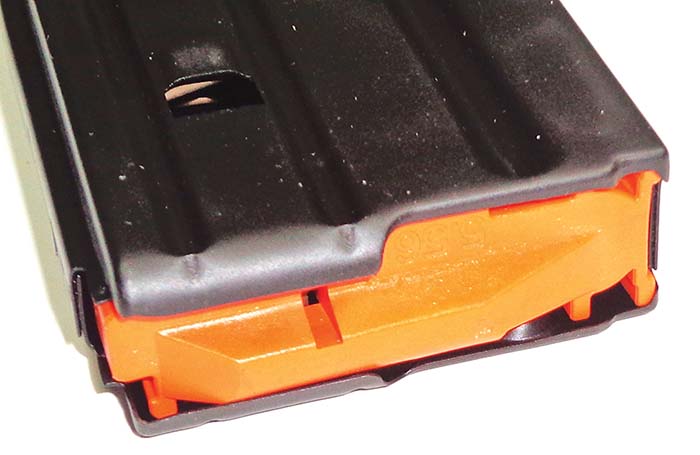 The manufacturing process is done by robots with 14 independent robotic welds allowing for more consistent welding, location and insures the welds heat and depth are the same each time. The magazine sports a new anti glare finish that the OEM claims is the most resistant finish on the market. Each magazine is marked with a LOT code that allows traceability and identifies the manufacturing date. Each and every magazine comes with a Lifetime Warranty against manufacturer defect and is 100% made in the USA. The magazines were tested in a LMT Guardian and they fit perfectly and dropped free when the magazine catch was pressed. The bolt locked open on the last round without failure.

Each magazine is individually poly bagged for storage and sold also in Battle Packs (6 mags per package) and in an Armory Kit (12 mags per package). Contact C Products Defense at 6115 31 Street East, Bradenton, Florida 34203. Phone: (941) 727-0009. FAX: (941) 866-2686. Web sight: www.cpdmags.com.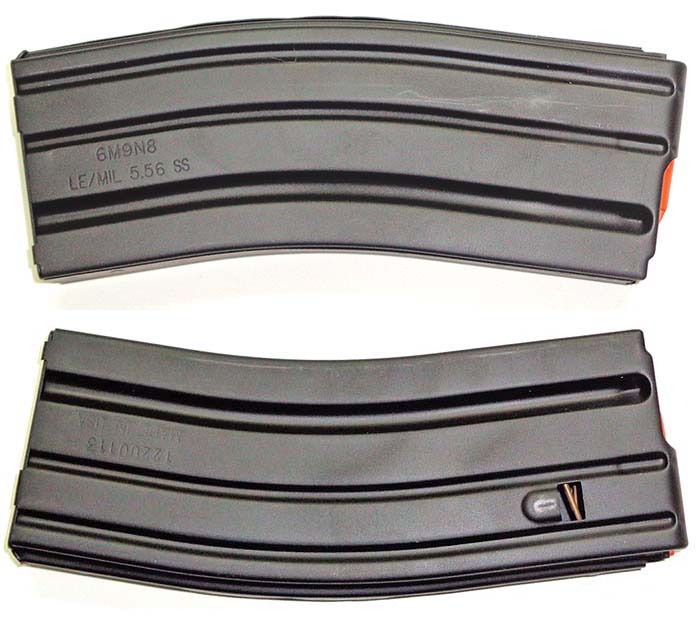 This article first appeared in Small Arms Review V17N4 (December 2013)