By Robert G. Segel
1) Jodhpur Lancers (India) Machine Gun Company officer's bronze pith helmet badge.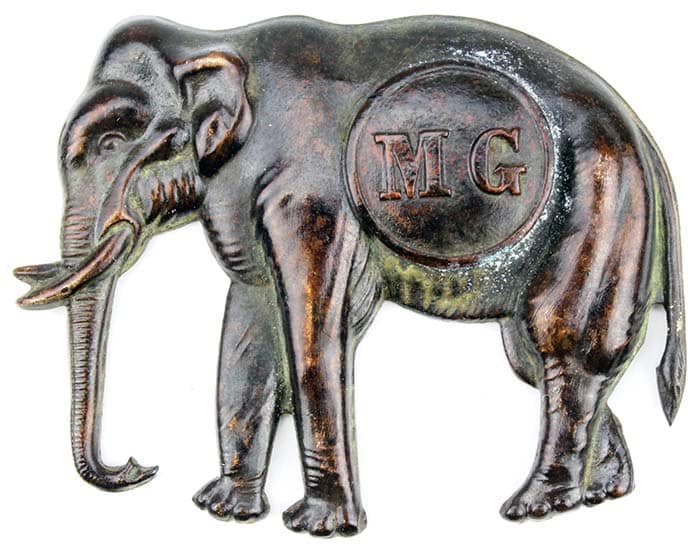 Indian elephant with "MG" badge to center.
2) World War I trench art hat made from a 4.5-inch Howitzer shell.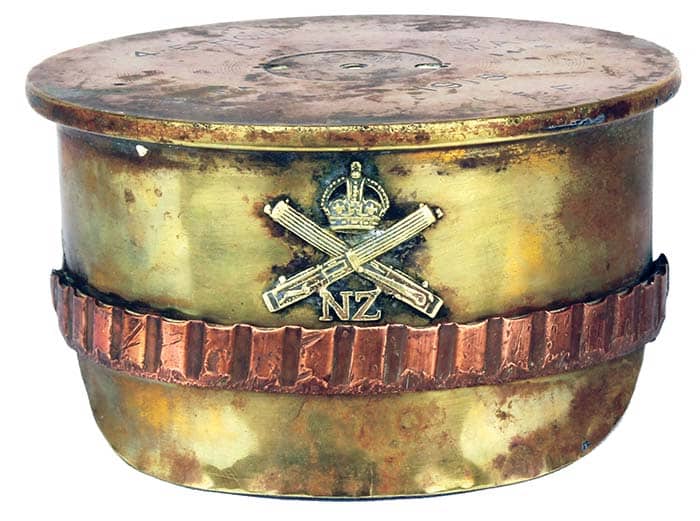 Affixed to the front is a New Zealand Machine Gun Corps brass collar badge. Above the visor is a section of copper driving band that is used on artillery shells. The top of the hat has full ordnance markings, including a date of 1915.
3) African Cape Police Maxim Battery. Cut-out silver officer's slouch hat badge for the Cape Colony.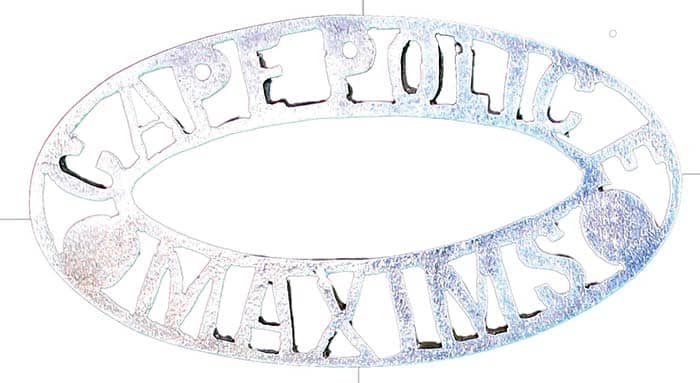 Its rear is marked "silver" and has two mounting lugs. Circa 1898–1910. The Cape Colony was one of four British colonies (Natal, Transvaal, Cape and Orange Free State) that amalgamated in 1910 to become South Africa.
4) World War II lapel button to remember the Polish soldiers who fought in exile with the British against Nazi Germany.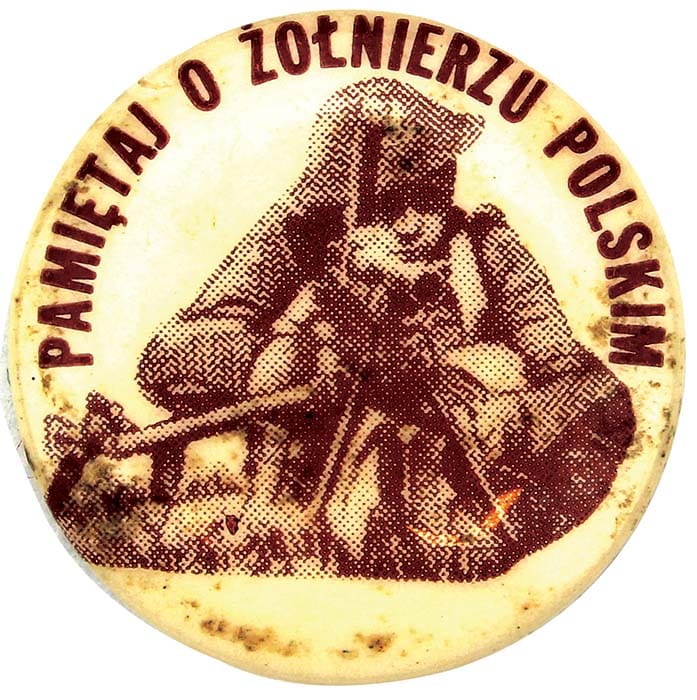 The central image is of a Polish soldier manning a Bren light machine gun. The Polish language around the top translates to "Remember the Polish Soldier." Pin back. Measures approximately 1 inch in diameter. The Poles fought valiantly in North Africa (Siege of Tobruk), Italy (including the Battle of Monte Cassino), the D-Day invasion, Operation Market Garden ("A Bridge Too Far") and many other engagements, and they fought throughout the war on land, sea and air.
5) Swiss officer's Model 1910 Shako helmet for a first lieutenant,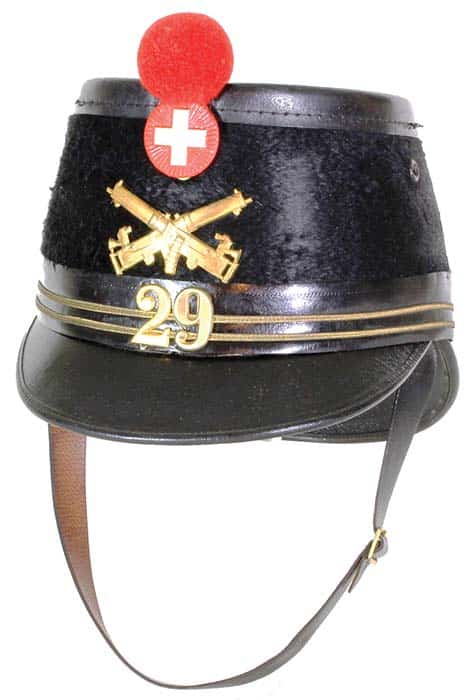 as denoted by the two small, gold braided bands around the body, for the 29th Machine Gun Company. The front visor, neck and top are leather, and the helmet body is covered with beaver fur cloth. The brass helmet plate consists of two crossed Swiss Maxim MG11 water-cooled machine guns.
6) World War I German death remembrance card.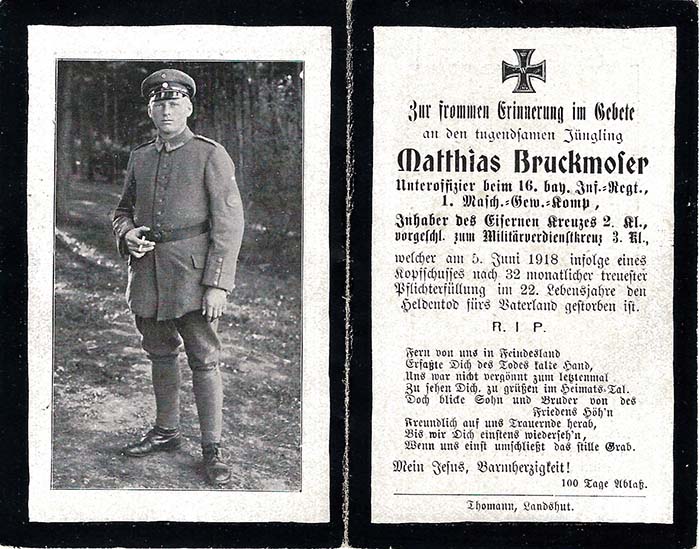 Four-sided, the front has a photo image of the fallen soldier with the Machine Gun Marksmanship badge on his left sleeve. The rear has the soldier's name and details of his death. The inside has pictures of Christ and prayers. The translation of the German text reads: "As a pious remembrance in prayer of the virtuous young man Matthias Bruckmofer, sergeant in the 16th Bavarian Infantry Regiment, Machine Gun Company No. 1, holder of the Iron Cross 2nd Class, nominated for the Military Service Cross 3rd class, who died the hero's death for the Fatherland on July 5, 1918 at the age of 22 years as a result of a shot to his head after 32 months of most faithful performance of his duty. R.I.P."
This article first appeared in Small Arms Review V21N7 (September 2017)