By Robert G. Segel
Russian World War II poster depicting a Russian soldier with a DP-28 light machine gun and a commissar pointing to German parachuting troops. The Russian text reads, "Mercilessly Destroy Fascist Saboteurs."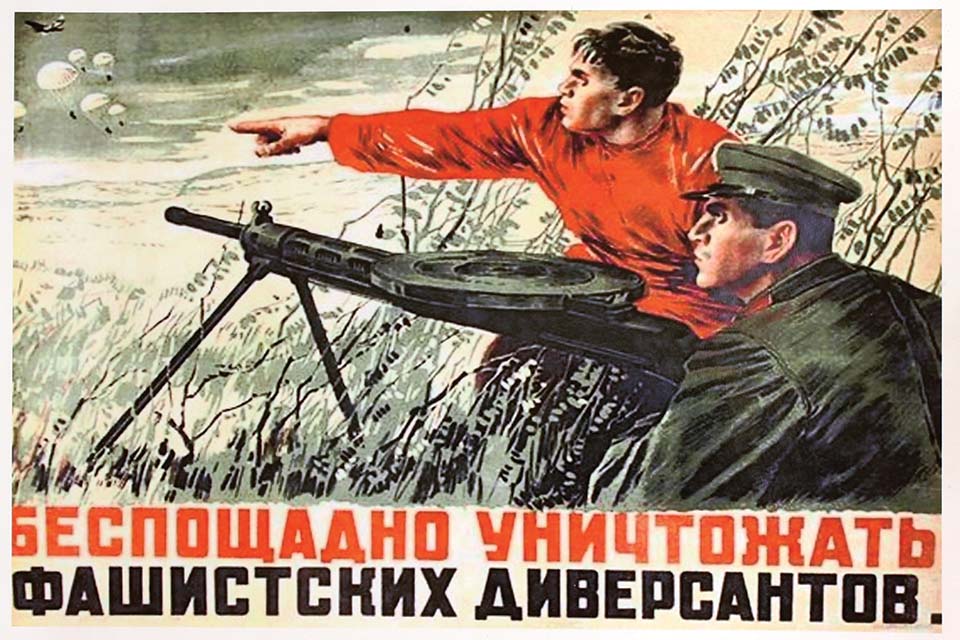 World War II poster "Let's give him Enough and On Time" by Norman Rockwell, 1942. The War was not yet being won, and this image showed a battered and wounded soldier staying in the fight manning his Browning M1917A1 water-cooled machine gun that is almost out of ammo. The message is straight and clear: he is doing his part, you have to do yours. This poster was commissioned by the Ordnance Department for display in munitions factories. 40×24 inches.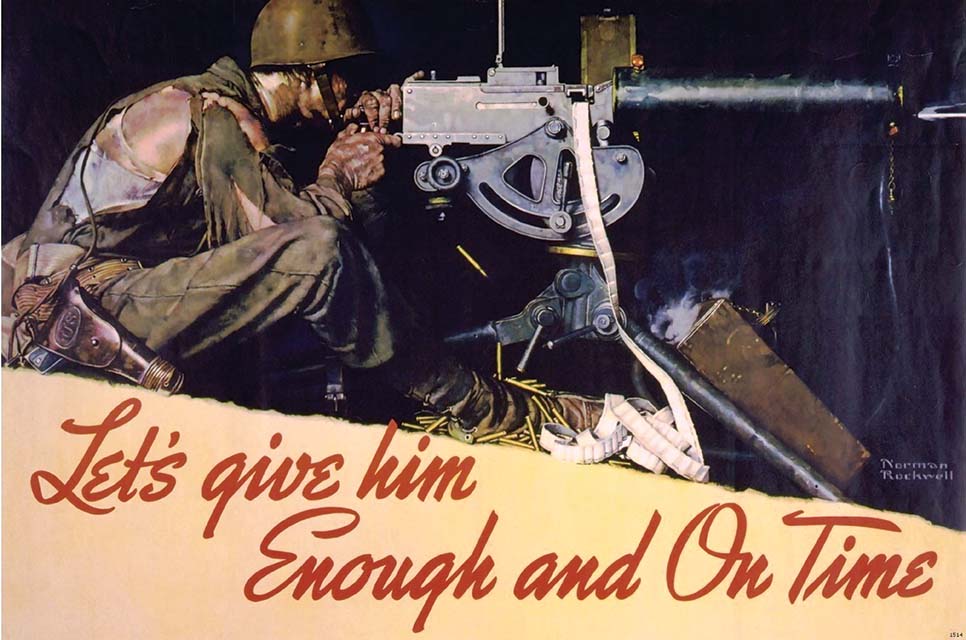 Oil painting titled by New Zealand Captain Peter McIntyre (1910-1995) during the Greek campaign titled, "The Alert at Dawn, 27th Machine Gun Battalion in Greece," April 1941. Peter McIntyre was appointed New Zealand's official war artist, and his work covered the campaigns in Greece, Crete, the Western Desert, Tripolitania, Tunisia and Italy.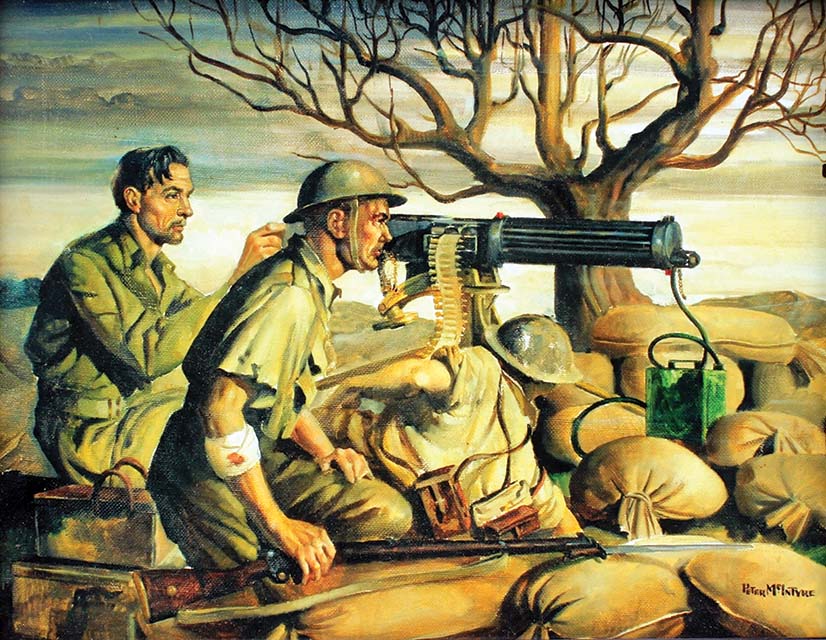 Soviet oil on canvas painting by Sergey Luppov (1893-1977) titled "Women in Defense" painted between 1935-1939 depicting the training of women in the use of the Russian M1910 Maxim machine gun.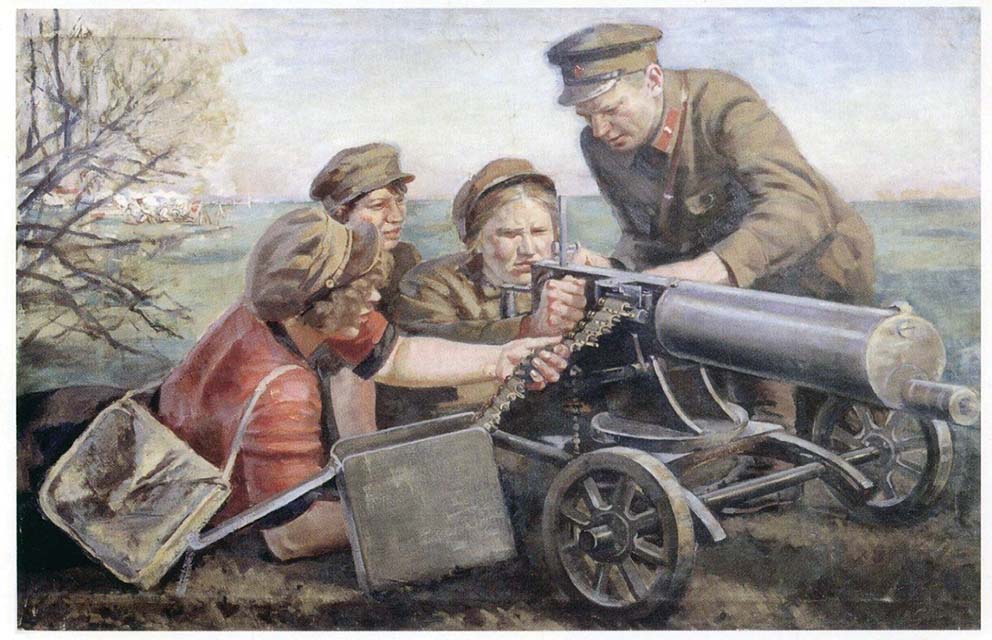 Original watercolor drawing on watercolor board of a German machine gunner carrying his Maxim MG 08 water-cooled machine gun on sled mount on his back. Painted in 2006. Penciled title, "German Machine Gunner 1914" and signed in pencil by artist Søren Hawkes. 3×5 inches.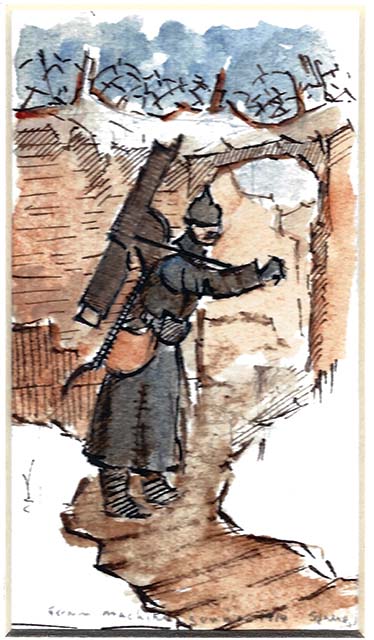 Italian interwar colonial period postcard depicting Italian troops firing the FIAT-Revelli M1914 water-cooled machine gun. Italian colonialism in Africa included the present-day countries of Libya, Ethiopia, Eritrea and Somalia.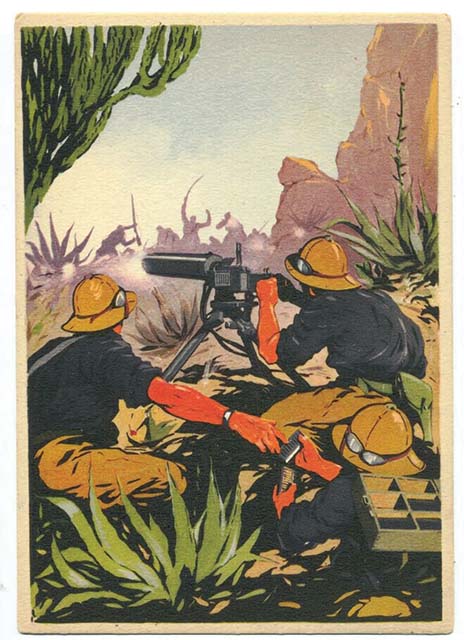 Large format postcard of U.S. .30 caliber Browning M1919A4 machine gun crew in action. The rear is marked, "Reproduced on this card is an original oil painting by Charles Damrow entitled 'Night Watch.'" It further says, "It was done on a piece of G.I. mattress cover in a squad tent during rest periods while the artist was a private of the 151st Parachute Infantry Regiment of the 13th Airborne Division during World War II." 9×6 inches.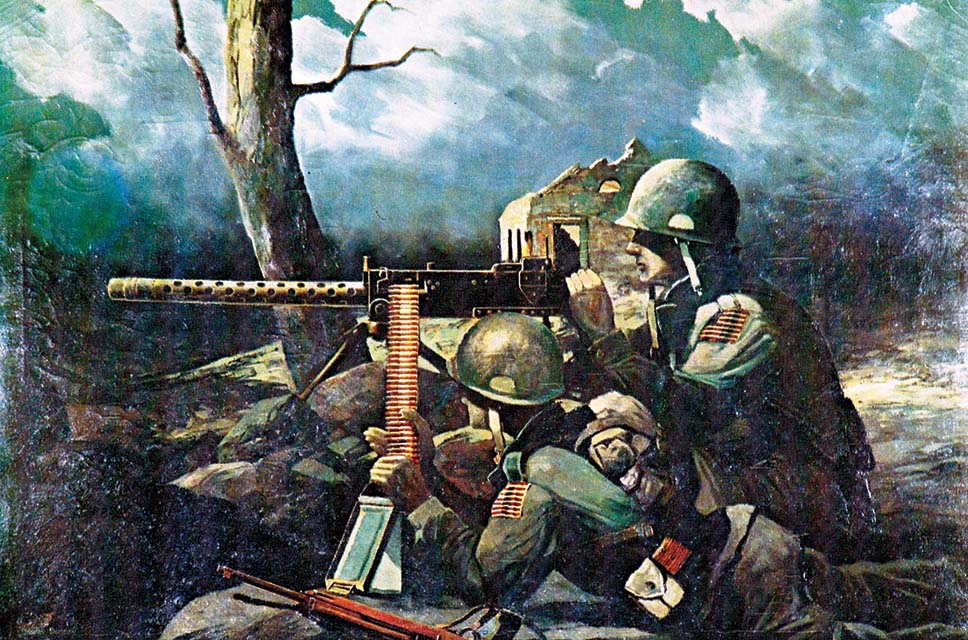 Postcard promoting "Britains Best" for Vaux's stout Maxim ale. The Vaux Brewery named a brand of beer "Maxim" in honor of the son of the owner who was in charge of a Maxim machine gun detachment upon returning home from the Boer War in South Africa 1899-1902.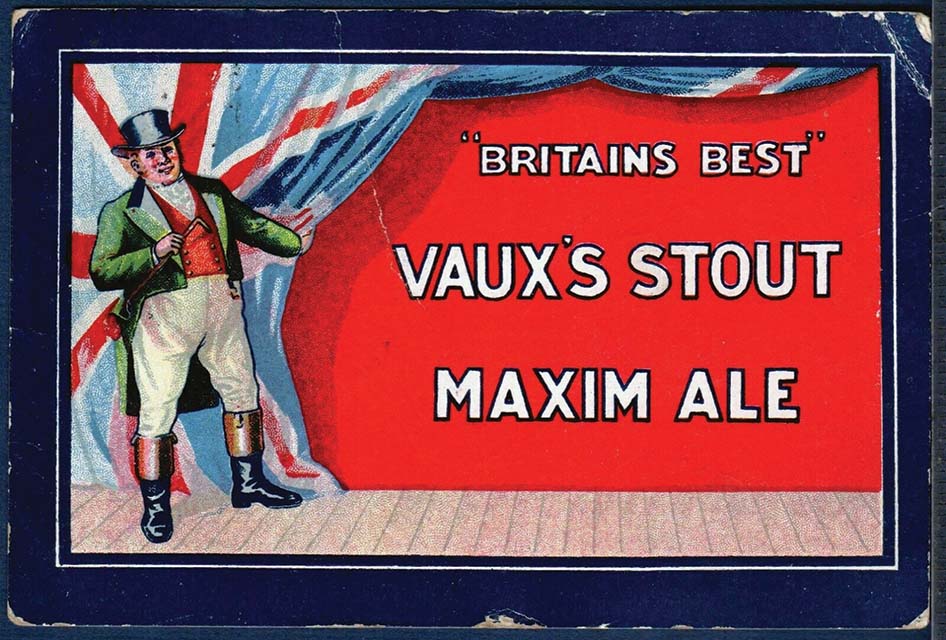 This article first appeared in Small Arms Review V24N7 (Aug/Sep 2020)