By Robert G. Segel –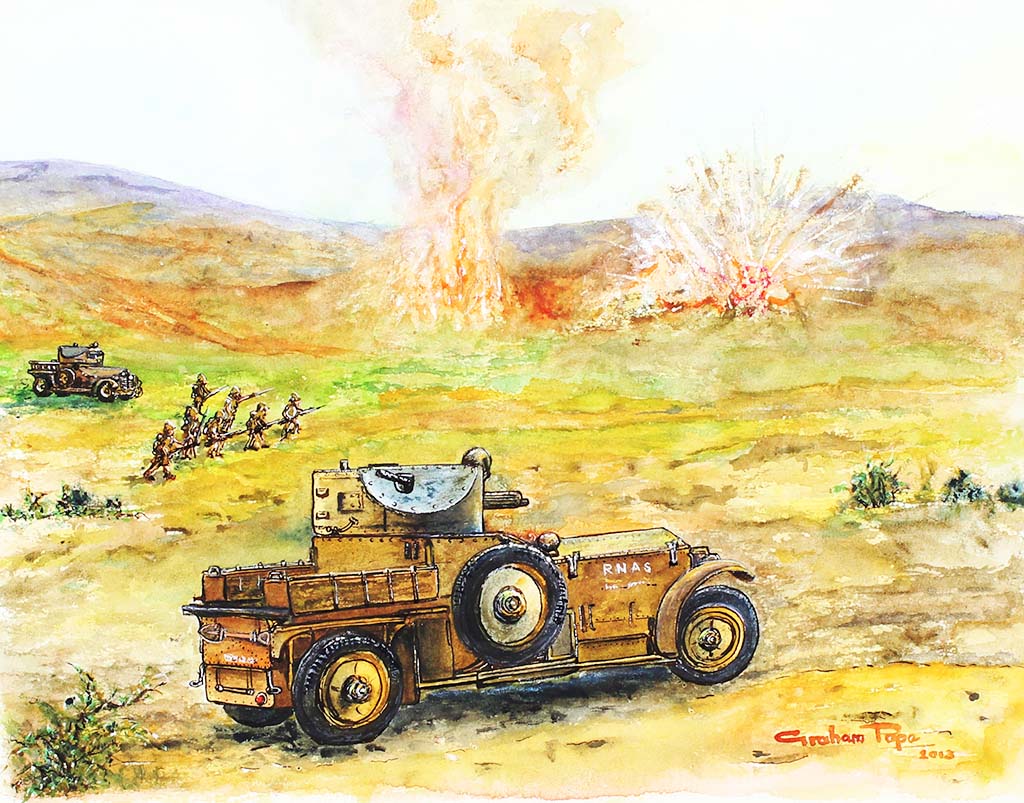 Royal Naval Air Service
The Royal Naval Air Service (RNAS) was the flying arm of the Royal Navy. To further its reconnaissance role and to rescue downed pilots particularly in Belgium, the RNAS developed armoured cars as early as 1914. Using Rolls-Royce, Lanchester and later Talbot car bodies, they were up-armoured and used a Vickers machine gun in a turret. Operationally, the armoured cars were seen as a replacement for cavalry, their main function being reconnaissance but also as a tactical unit in their own right. Questioned by the Admiralty as to why it was so involved in what was patently a military (as opposed to naval) function, in mid-1915 it was transferred to Army control, though many units continued to operate under the Royal Naval Division (RND).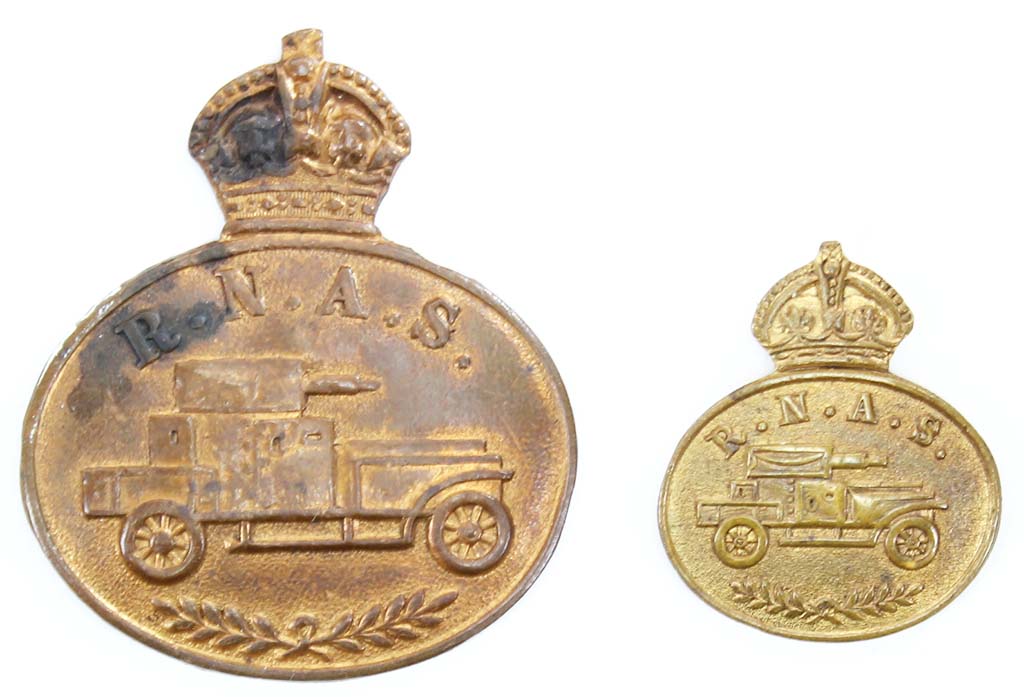 Early WWI original brass RNAS cap badge and collar badge as used along the Belgium coast showing the king's crown atop an oval with RNAS and an armored car to the cen-ter. The cap badge, top, has two lugs to the rear, and the collar badge is pinback.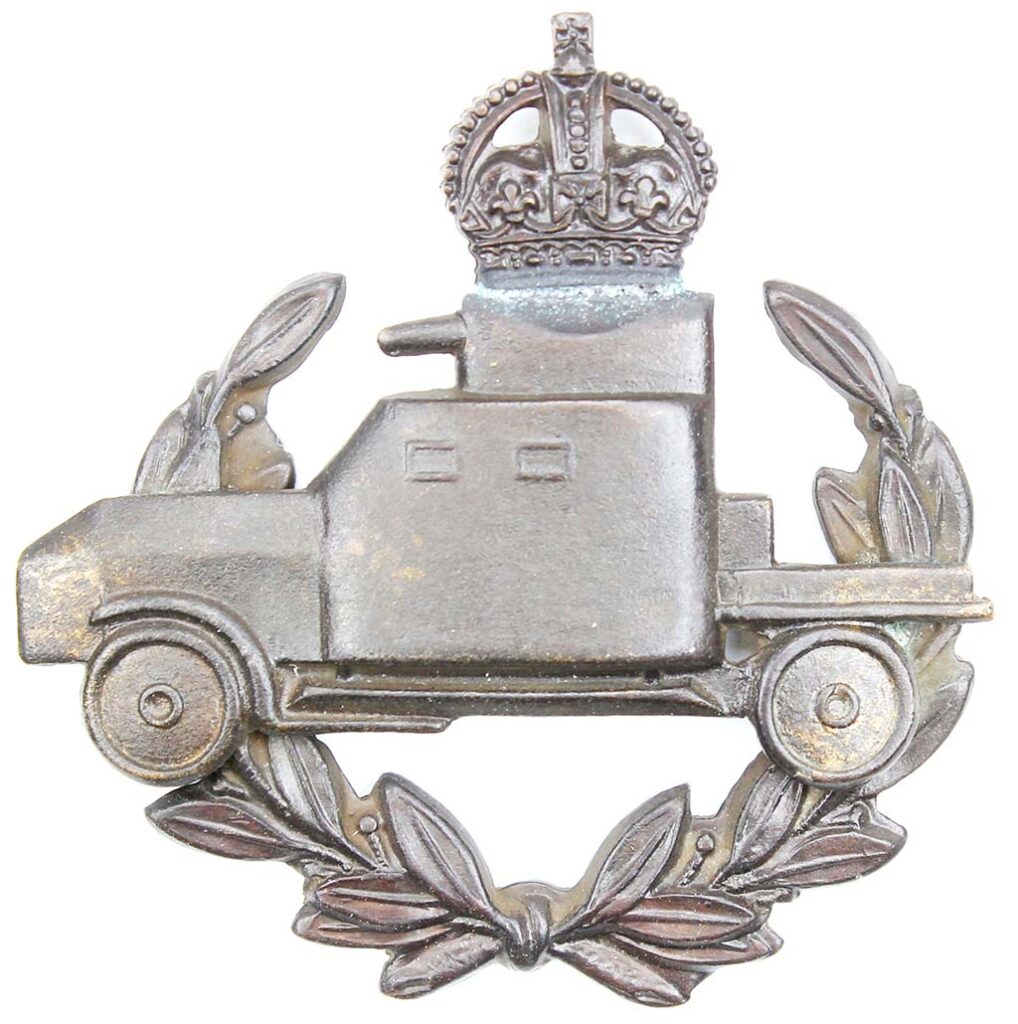 Royal Naval Air Service (RNAS) armored car bronze—other ranks' sleeve badge as worn in the Middle East's Mesopotamia region.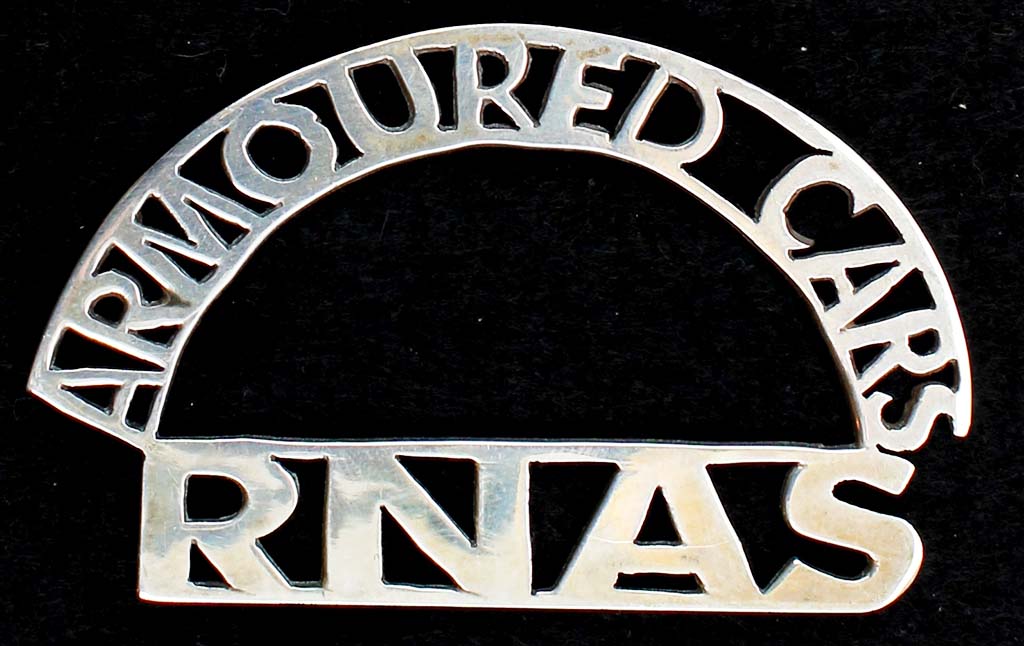 Officer's the-ater-made silver shoulder title for the armoured car sections of the RNAS. Two lugs to the rear.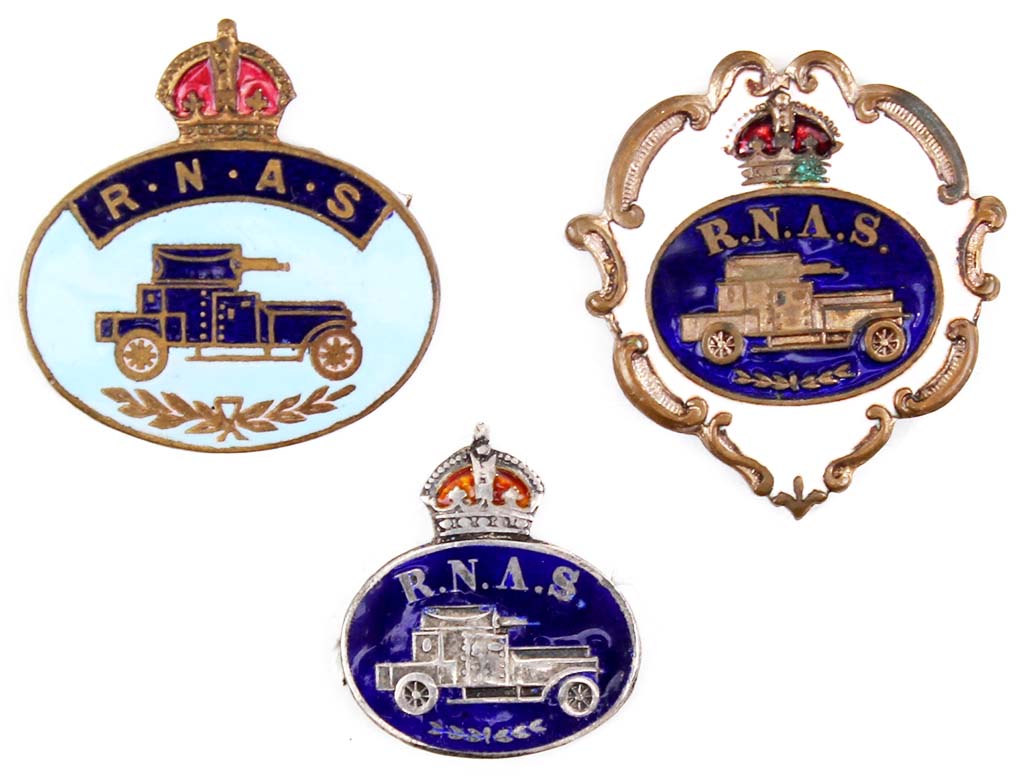 Trio of enameled RNAS sweetheart pins. The far right pin is sterling silver. All are pinback.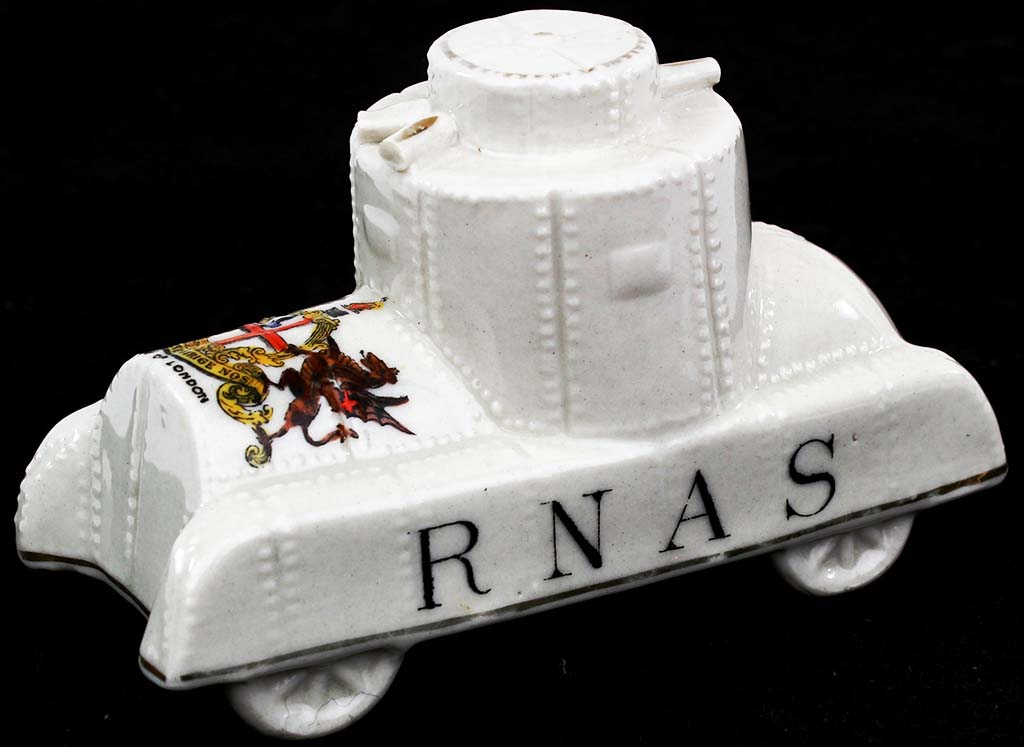 Crested China WWI armored vehicle of the RNAS with Vickers machine gun to the top tur-ret. Crest on hood is of City of London. Bottom marked "W&R (Wiltshaw & Robinson Ltd) Stoke-on-Trent Carlton China."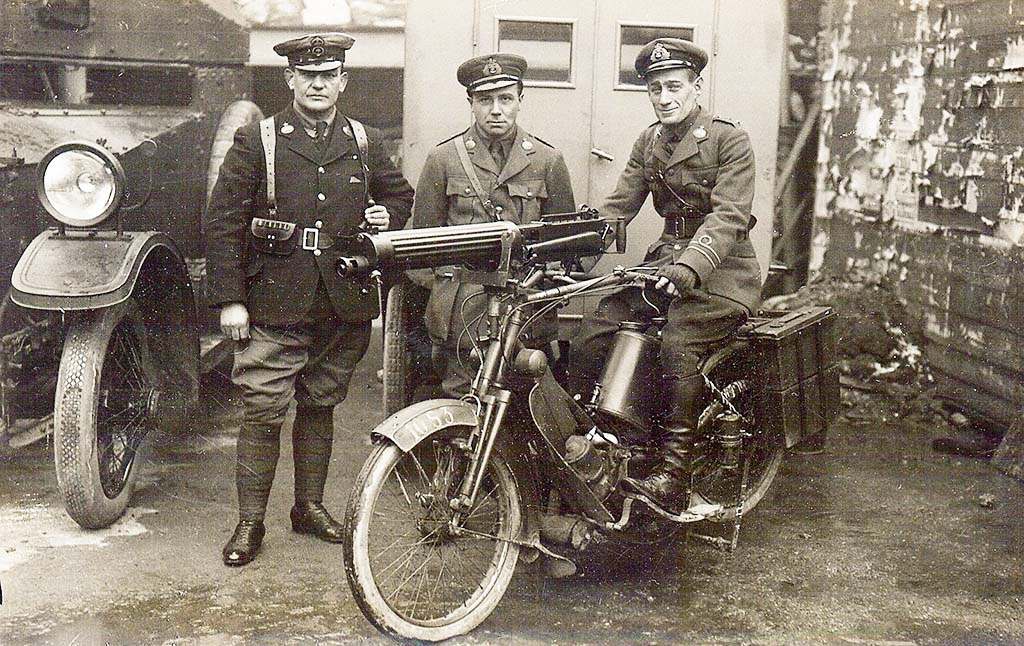 Photo postcard of three officers of the RNAS armoured car section. Photo shows partial image of an armoured car and a motorcycle with a Vickers-mounted machine gun. All three men are wearing RNAS collar badges.
This article first appeared in Small Arms Review V25N2 (February 2021)