Versatility is one of the main goals Leupold set out for the Mark 5HD. Here it is mounted on a Benelli LUPO rifle.
Leupold & Stevens (Leupold) produces one of the most diversified, high performing lineups of rifle scopes on the market. This article explores what advantages Leupold optics offer for the battlefield, law enforcement duties or security conscious private citizens via the Mark 5HD 3.6-18x44mm.
Some History
Leupold traces its corporate roots back five generations to 1907. Leupold has been family-owned for its entire existence. Many of Leupold's early products were invented in-house and then manufactured by the company. This practice continues today with their optics. During WWII, Leupold worked with the U.S. Army and Navy on optics that could be used on ships. The Leupold engineers learned techniques for waterproofing and for creating durable equipment. These skills would change the world of sports optics. Company lore relates how after WWII, Marcus Leupold lost a chance at a nice buck when the optic (produced by another company) he was using fogged up on him. Marcus was an avid sportsman and swore he could offer hunters a better product. Up to this point Leupold was not in the firearms/hunting optics business; focus was on surveying instruments, levels, compasses and water level recorders.
In 1947, Leupold introduced the Plainsman; a 2.25 power 7/8-inch tube rifle optic. Leupold took its wartime experience with the military and applied it to the Plainsman by evacuating the air out of the scope's interior and filling it with pure nitrogen. Nitrogen does not react to sudden changes in temperature, so fogging up is not an issue. The rest is history as they say. Leupold's focus (pun intended) has always been producing the highest quality optics. Hunting was the original impetus for Leupold optics. In fact, it was not until 1985 that Leupold provided an optic to the U.S. military.
Optics have undergone astounding progress the last 2 decades with enhancements in design allowing for a level of performance unthinkable 25 years ago. Leupold has risen to the challenge, maintaining a preeminent position in the optics marketplace. Leupold is the rare breed optics company that designs and builds its own optics thanks to an American work force of nearly 700 people, including 100-plus optical and mechanical engineers. Many optics companies cannot make the same claim. Only the highly specialized, precision-grinded glass is sourced from outside Leupold walls. This is closely inspected upon arrival and installed to make sure it lives up to Leupold's specifications.
The Mark 5HD
Granted we all deal with budget pressures either as individuals or work entities. The Mark 5HD lineup of scopes (7-35x, 5-25x, 3.6-18x featured herein) strives to balance performance with cost. While, certainly not inexpensive with $2,300–$2,700 MSRP, comparative searches with other manufacturers with similar featured front focal plane (FFP) optics show the Mark 5HD coming in $800–$1,000 lower in cost. The Mark 5HD benefits from the experience Leupold gained with its Mark 6 and Mark 8 optics developed for the U.S. Special Operations community.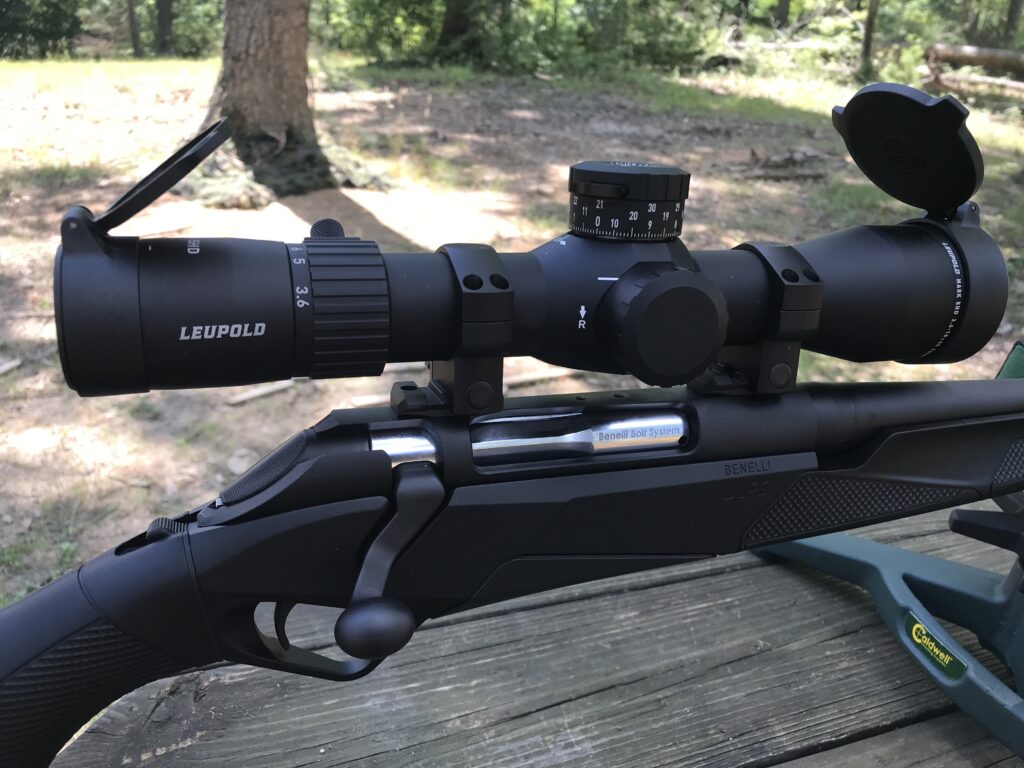 Leupold's Product Line Manager John Snodgrass stressed that the Mark 5HD is designed for the multidiscipline shooter. Let us get into the details of what distinguishes the Mark 5HD from other optics. First off, the size and weight of the 35mm-tubed Mark 5HD 3.6-18x44mm stands out in a positive way. The Mark 5HD 3.6-18x44mm weighs in at 26 ounces. This is 20 ounces lighter than many competitors' offerings with the same features. The Leupold Mark 5HD measures only 12.6 inches long. The 35mm main tube of the 3.6x18x44mm is constructed with 6061-T6 aluminum. This aerospace-grade material pairs with the rest of the scope's premium construction, which emphasizes screwing rather than gluing components together, to allow it to survive 5,000 impacts on a machine Leupold terms the "Punisher." This testing device delivers recoil equivalent to three times that of a .308Win each time it slams the scope down. Leupold insists on such rigorous tests for quality control reasons. Numerous reticle designs are available within the Mark 5HD product lineup, including illuminated options. A Nightforce Horus H59™ reticle was present with the 3.6-18x44mm for this article.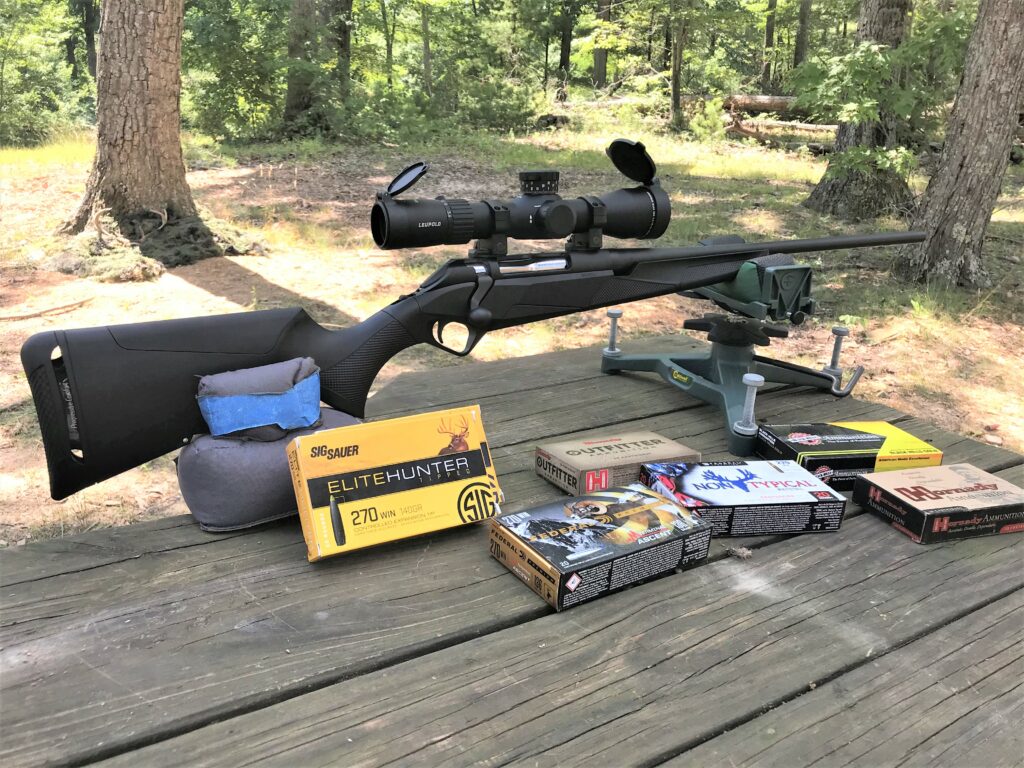 Optics are all about the glass quality. Leupold maximizes this with their Twilight Max™ HD process. Twilight Max HD combines exceptional light transmission and glare management to provide vivid, bright and high-contrast images in all conditions—low light as well as high glare. Leupold consulted with elite military personnel and professional shooters when initially considering creating a new optic that eventually evolved into the Mark 5HD. All insisted on ruggedness to bear the brunt of abuse afield. High-level optical contrast increased internal reticle travel range and improved ergonomics for making magnification and sighting adjustments were high on the list as well; all in the most compact package possible. After much consideration from the in-house Leupold design engineer, the Mark 5HD emerged.
Thanks to its 35mm main tube and redesigned erector housing, the Mark 5HD has a generous industry-leading 120 MOA of internal adjustment available. The Leupold M5C3 ZeroLock® turrets provide positive one-tenth Mil clicks allowing very precise elevation and windage corrections for shooters. The Mark 5HD keeps track of the elevation adjustments with visual and tactile indicators with one of the best zero stop systems encountered in terms of sighting in and setting up. Besides the firm zero stop, which will keep a shooter from losing the zero, there are rotation indications on the turret itself. On the first rotation, nothing changes. The release button then goes flush on the second rotation, followed by a pin rising up and the release button recessing within the turret on the third rotation. The elevation turret also has the ability to be dialed 1.25 MOA below zero set. This comes in handy if a person has a 200-yard zero and needs to adjust back to a 100-yard zero quickly.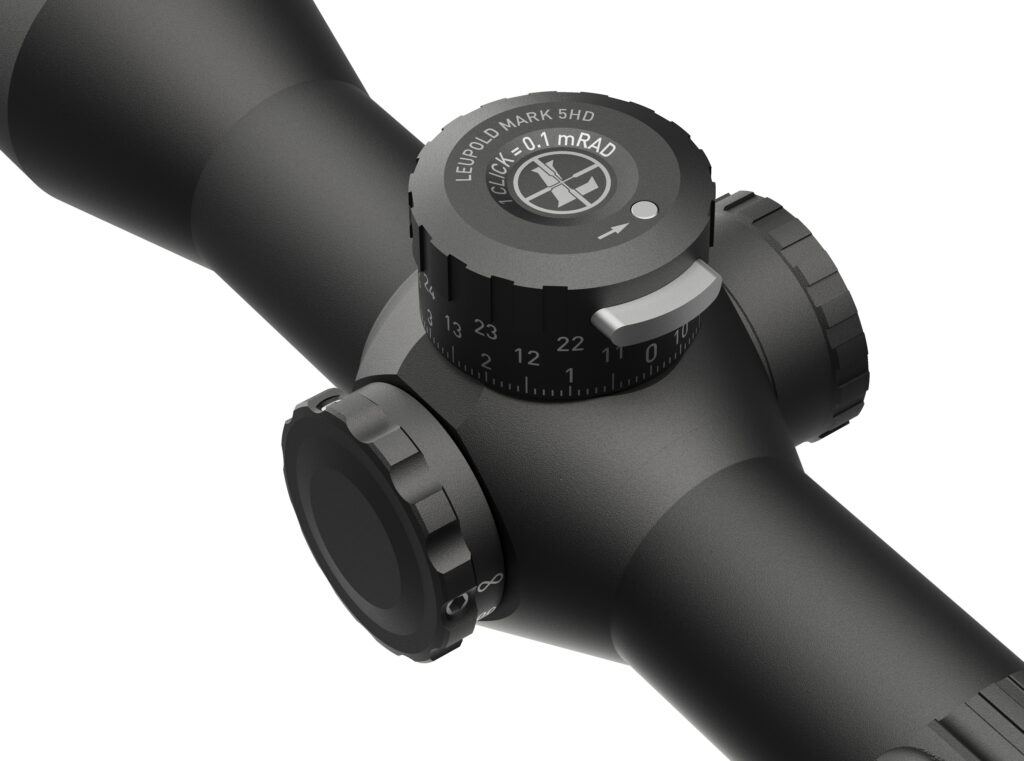 In March 2020, the Mark 5HD (5-25x56mm model) was selected for use with the Army Precision Sniper Rifle (PSR) Program. Leupold currently holds the most military contracts out of any optics company within the United States. The PSRs with Leupold's Mark 5HD optics are expected to serve and perform all over the world under widely varying and harsh environmental conditions, albeit under water, near coastlines, in arctic surroundings, in the jungle and last, but not least, in urban warfare. Even though already highly respected around the world, the impact of these experiences with the U.S. military lent Leupold even more credibility to their optics. This is due to the U.S. military's thorough testing procedures and protocols. All tests and decisions by U.S. military authorities receive a lot of attention around the globe.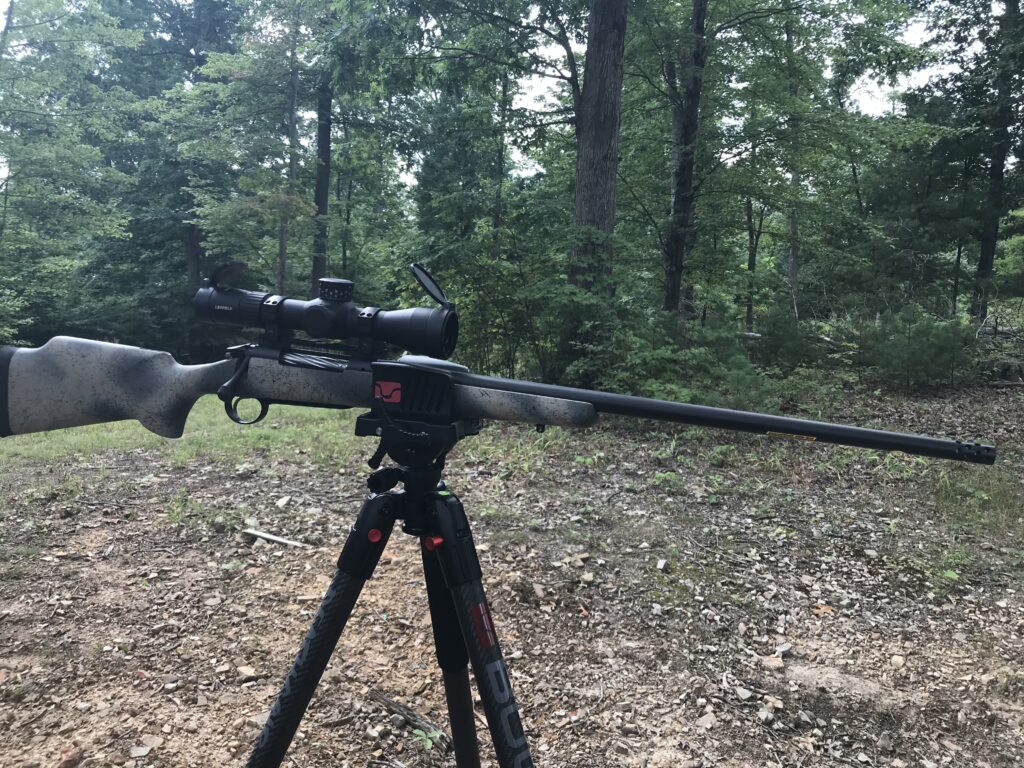 Resolution
Leupold optics are renowned for their resolution. Optical resolution describes the ability of an optic to resolve detail in the object that is being observed. Each component of a scope contributes to the optical resolution of the system. A direct comparison was conducted using the Mark 5HD next to various other manufacturer offerings. Stable tripods were utilized, keeping the scopes next to each other focused on the same object. Various structures and targets were observed at a distance. All the technical specifications aside, your eyes tell you immediately what scope offers the most resolution and clarity. Anecdotally, the Leupold Mark 5HD could detect and enable the counting of courses of brick/block at extreme distance when other optics "fuzzed" out such details. This degree of resolution/clarity shows whether someone is holding a weapon or not at extreme distances. This is an important nuance for a military or police marksman observing a target. This enables better range estimation as distances increase as well. Using the Leupold Mark 5HD is like looking through a high-powered spotting scope. This ability is even more important if working in a dense environment, such as a jungle or urban setting. If a well-hidden target were concealed behind foliage or other masking feature, the Mark 5HD's clarity would make it easier to detect any color or contrast differences alerting of a potential threat/target.
Another important optic feature that is hard to quantify is "eye box." Without getting into the minutia of technical definitions researched, eye box is a scope's tolerance to side-to-side, up and down and eye relief misalignment. This is a very important consideration for real-world applications when an optic mounted on a rifle is taken afield and a sterile range atmosphere disappears into more chaotic scenarios. Leupold has created an eye box with the Mark 5HD allowing for superior edge-to-edge clarity and showcases details at longer ranges in the widest spectrum of weather and lighting conditions. Leupold's John Snodgrass pointed out that eye relief and generous allowance for head position eye box is a top Leupold priority when it comes to user/optic interface.
Testament
The Leupold Mark 5HD was mounted on numerous rifles during T&E such as a Benelli LUPO .270Win and Bergara® Premier Approach 7mm Rem Mag bolt actions along with a POF U.S.A Revolution DI .308Win gas gun. All expectations were met with the Mark 5HD enhancing each weapon's performance. The real "eye openers" are all the benefits the Mark 5HD optic offers not only to military and law enforcement, but to civilians as well. The greatest compliments paid to Leupold optics in general, specifically the Mark 5HD, are the elite military and law enforcement units mounting them on their precision rifles. These professionals regard their optics as a vital piece of equipment. The Leupold Mark 5HD is worthy.
FOR MORE INFORMATION
Leupold & Stevens
This article first appeared in Small Arms Review V24N10 (December 2020)